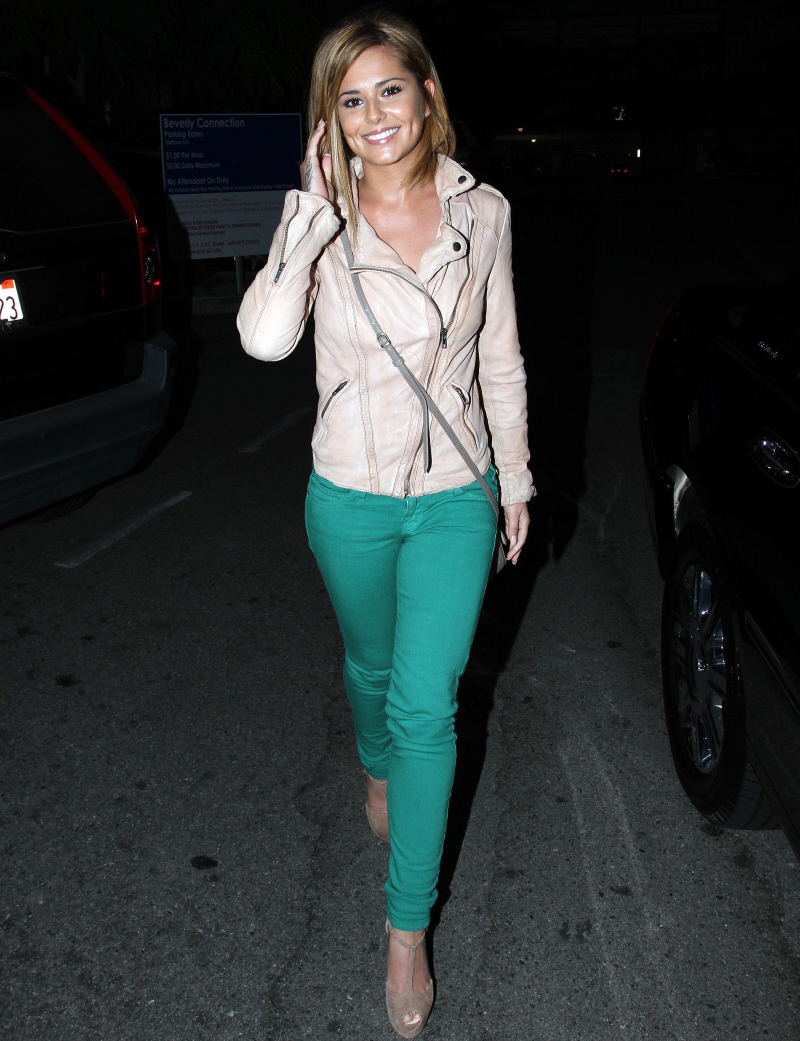 More than a week ago, we saw Cheryl Cole come out of "hiding" in London, complete with a really bad makeover. After being dumped professionally, Cheryl did what so many women do after they've been dumped by a boyfriend: she cut her hair, dyed it a hideous color, and spackled on the motherload of makeup. Then, she called an ex and he came over for a booty call. Poor Cheryl! British sources say that she's pretty much back with her douchey, womanizing ex-husband Ashley Cole, which is kind of depressing for her.
These photos show Cheryl in somewhat better light – they're from a few nights ago in London Beverly Hills, when Cheryl made a friend come with her as she went out to meet her American ex, Derek Hough. Cheryl (who at this point, we've established, has AWFUL taste in men) began dating Derek shortly after she split with Ashley, and Cheryl dumped Derek when she thought her American career was going to be taking off and she could trade up for someone A-list (Clooney's name was mentioned, hilariously). Cheryl looks better in these pics – see what a difference minimal makeup makes? She's very pretty when she goes low-key. But! According to the British tabloids, Cheryl was a mess because Derek told her that Ashley was going to cheat on her again and again, and he (Derek) wouldn't be around to "pick up the pieces." For real?
He was her 'rock' and her shoulder to cry on when her marriage fell apart. But Derek Hough has told Cheryl Cole that if she reconciles with ex-husband Ashley then he will not be there to pick up the pieces again. According to reports, the dancer, who was also by the pop star's side when she was gravely ill with malaria, warned her not to go back to the Chelsea footballer because she will end up heartbroken.

Taking Girls Aloud band mate and friend Kimberley Walsh, 29, along for moral support, Cheryl, 28, met Derek, 26, for dinner in Los Angeles on Friday night, and broke the news that she was reconciling with Ashley, according to the Sunday Mirror. But Derek was said to be furious at the news and warned her that she would end up heartbroken again – but he would not be there for her again.

A friend told the paper: 'He has accepted their relationship is over. But he still cares for her as a friend and is convinced Cheryl getting back with Ashley is going to end one way… with Cheryl in tears and heartbroken.'

Derek is believed to have told Cheryl that she deserves better and was gobsmacked that she would want to go back to the man that she has spent the last year getting over.

The friend added: 'He told her, "a cheat will never change and whatever you think, he will betray you. If he breaks your heart again, I will not be your shoulder to cry on".'

It is the first time that Derek and Cheryl have met up since her humiliating sacking from the X Factor USA judging panel two months ago.

Derek, who dated Cheryl for over a year, arrived 10 minutes later and the group spent more than an hour at a corner table talking intimately. But Derek left looking very upset about 15 minutes later, according to onlookers.

Derek, a dancer on American TV series Dancing With The Stars, the US version of Strictly Come Dancing, met Cheryl in 2009 when he was hired to perform in the video for her single Parachutes. At the time, she was still married to Ashley but the couple split after he was alleged to have cheated on her with five different women.
[From The Mail]
I know, I know. You don't really care. I just thought it would be fun to cover these people who are on the lower end of the celebrity food chain (in America). Besides, even though I think Derek might have a secret love affair with dong, I appreciate that he's trying to tell Cheryl something she should already know: she could do better. Much better. I'll say it again: Cheryl could find a much better boyfriend by simply picking up a random at a bar.
UPDATE: Sorry, this didn't happen in London, it happened in Beverly Hills! My bad.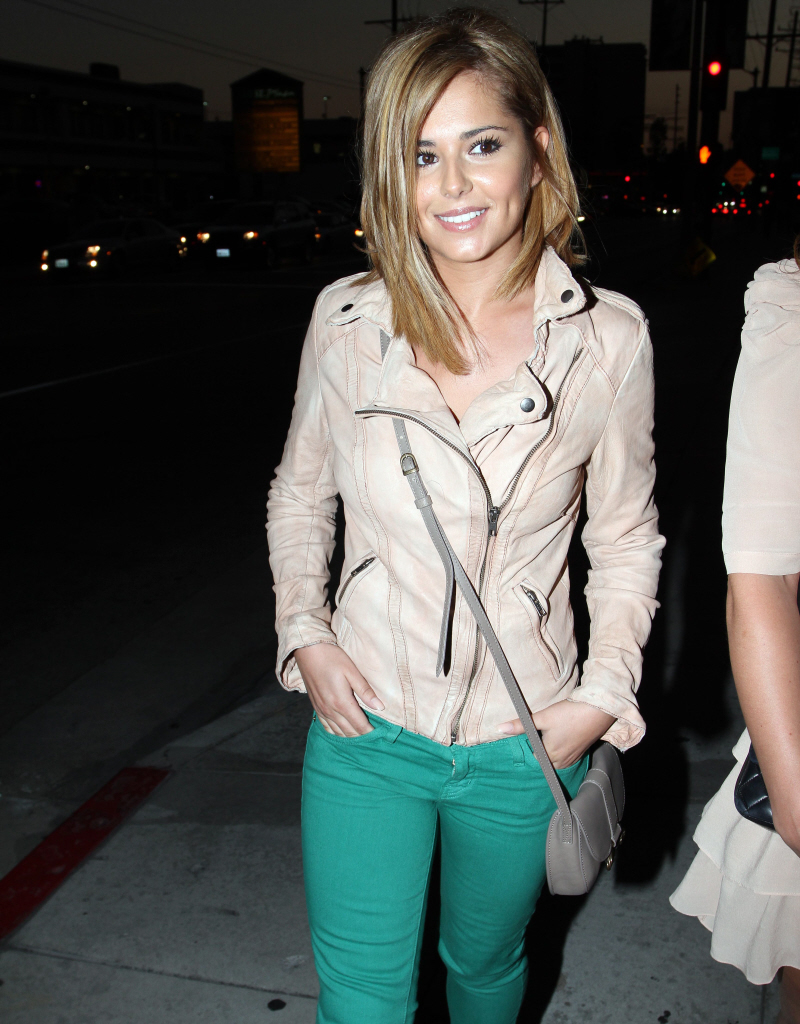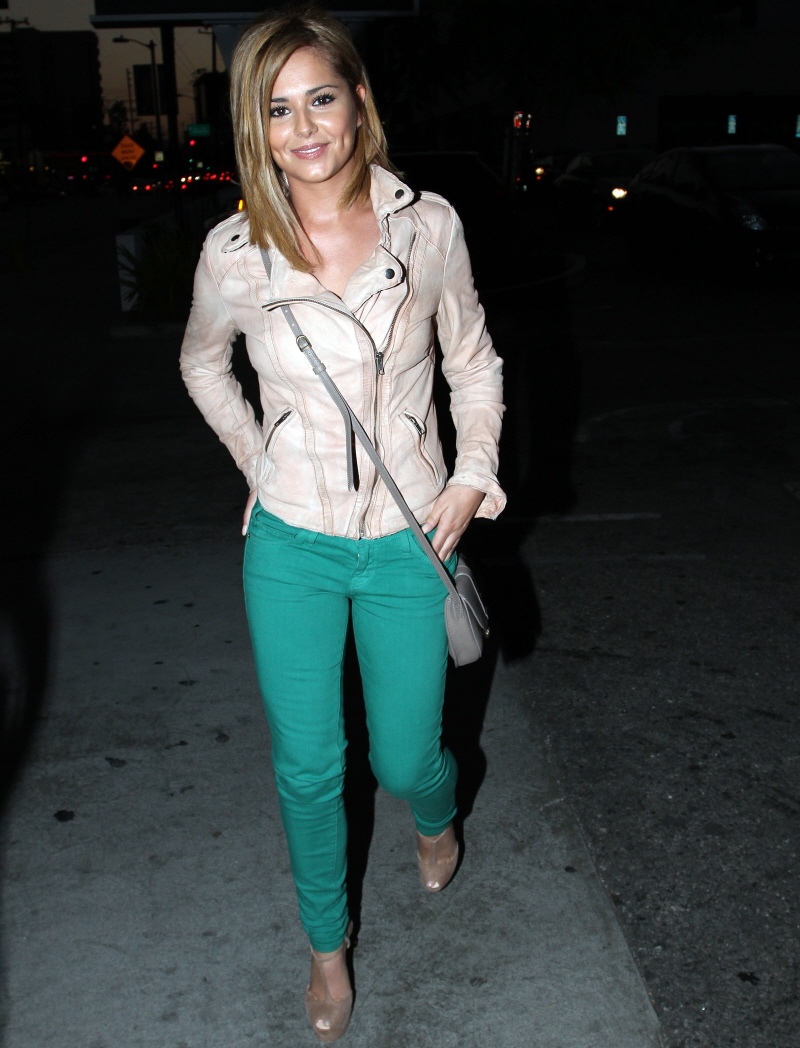 Photos courtesy of Fame.