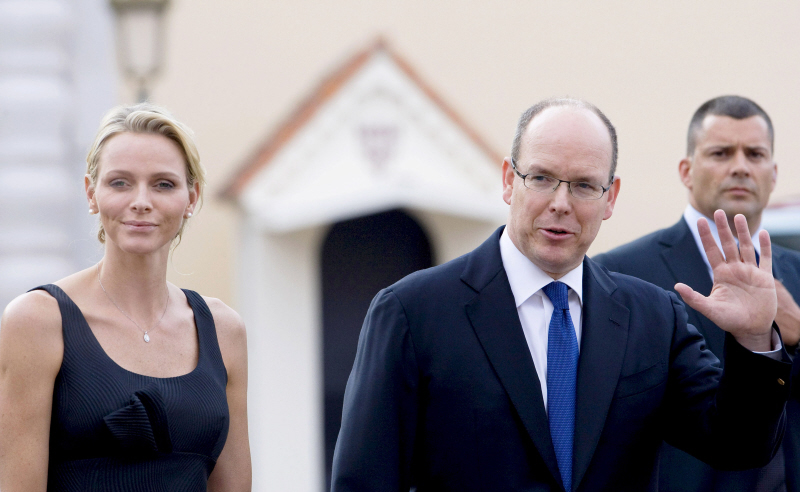 Yesterday, I wrote about a tip we had gotten from a South African news agency regarding Her Serene Highness Princess Charlene and HSH Prince Albert's honeymoon. According to South African journalists, Charlene and Albert weren't only staying in separate hotel suites during their alleged "honeymoon" – they were staying in separate HOTELS, miles away from each other. Their separate lives have already begun, and we have no idea if Charlene is going to get pregnant, provide him with an heir, or whether she's going to pull a runner, hopefully one that will stick.
Anyway, news agencies are confirming that Charlene and Albert have prematurely ended their honeymoon on Friday – apparently, they were supposed to stay in South Africa for several more days, but Albert had to fly back to Monaco. Why, you may ask? State business, perhaps? Nope. Albert had to fly back to Monaco to give his DNA for this latest paternity suit being brought against him, this time for a one-and-a-half year old kid. According to The Mail, "Results of the DNA tests were not released during the couple's South Africa honeymoon because Charlene could have refused to return to Monaco if they pointed towards Albert having been unfaithful." So… wait, I'm confused. Did Albert already take the DNA test and just held off getting the results during his honeymoon, or did he refuse to take the DNA test until his honeymoon was over? I guess it doesn't really matter either way, both options are pretty terrible.
French papers are now widely reporting the sorry state of Albert and Charlene's not-even-two-weeks-old marriage. The French magazine VSD has a source who claims that they would separate immediately after Charlene produced a "legitimate heir" and "Once the succession of the dynasty is assured, each of them can be free again. Divorce is a tradition in the Grimaldi family."
Meanwhile, I have to apologize, because I completely missed this crazy little interview Vogue did with Charlene on the eve of her wedding. You may remember, Vogue did a full-on profile of Charlene, published about a month before the wedding, but Vogue also caught up with Charlene just as she was allegedly trying to "escape". Charlene told Vogue:
"I was a competitive swimmer for fifteen years. Every morning I woke up and dived into a freezing cold pool; this challenge is no more daunting," she said, describing how she transferred her althletic approach to her preparation for the day. "I've made sure I get enough rest and I focus on my own space and allow myself to zone out. I've been doing a lot of visualization techniques to keep level-headed—as if I'm going into a swimming competition."

Of the week's turbulent stories, she said, "It is a shame that those rumors came at such a bad time, but I think they were timed to sabotage such a happy occasion. They are categorical lies. I won't dignify them with any response other than to say that the photographs of me and Albert in love and getting married will speak louder than any vicious gossip and empty rumors."
[From Vogue]
Wow. So either Charlene is prepared to go along and get along, no matter what, or she's just kind of crazy.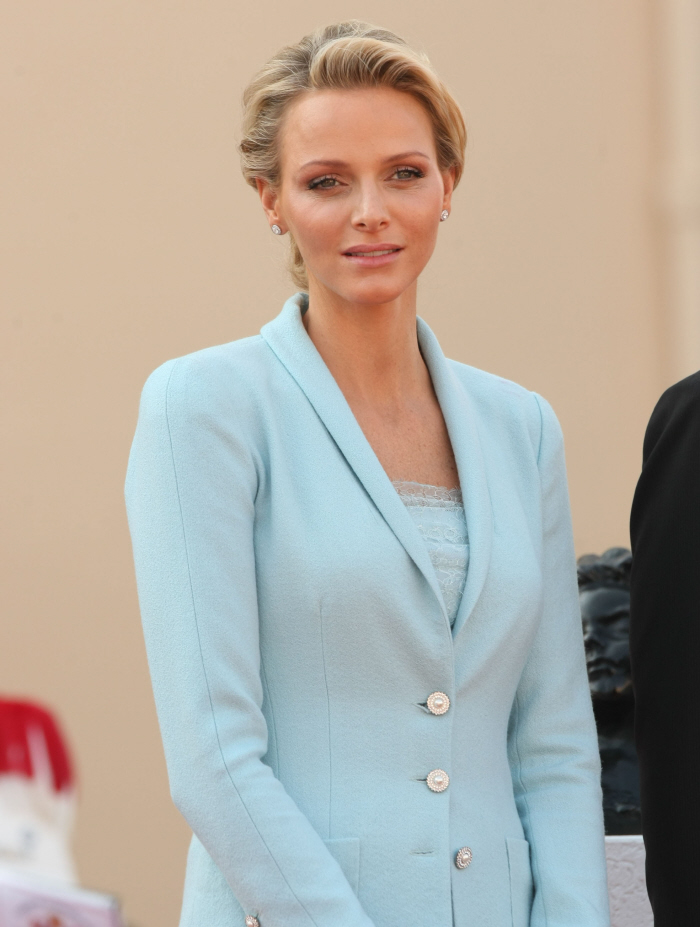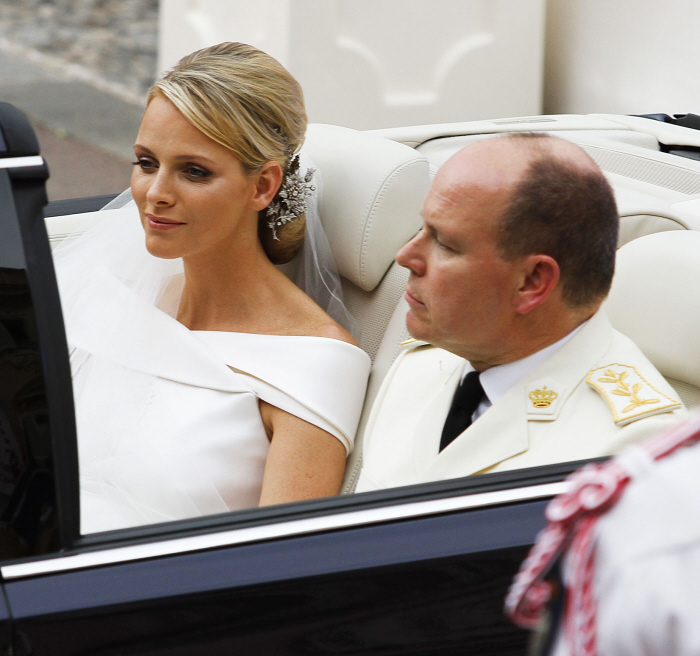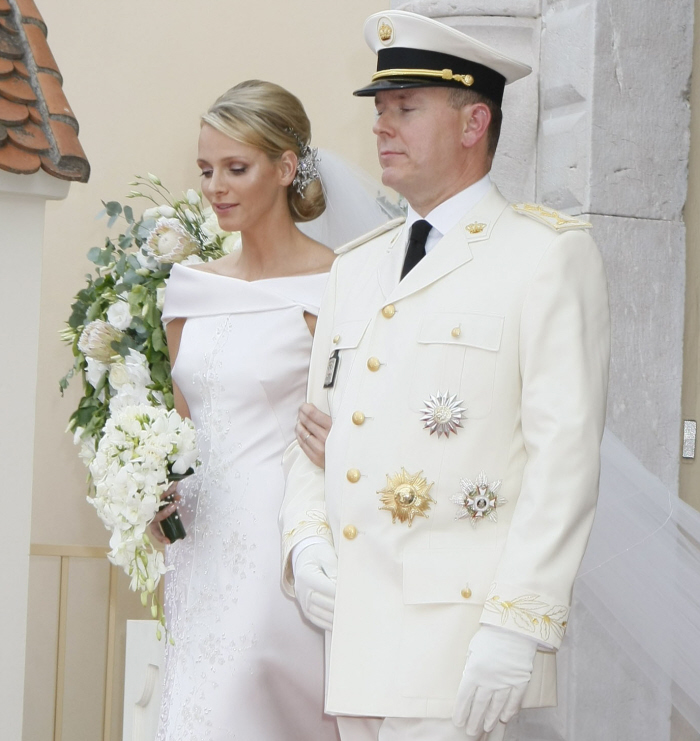 Photos courtesy of WENN.