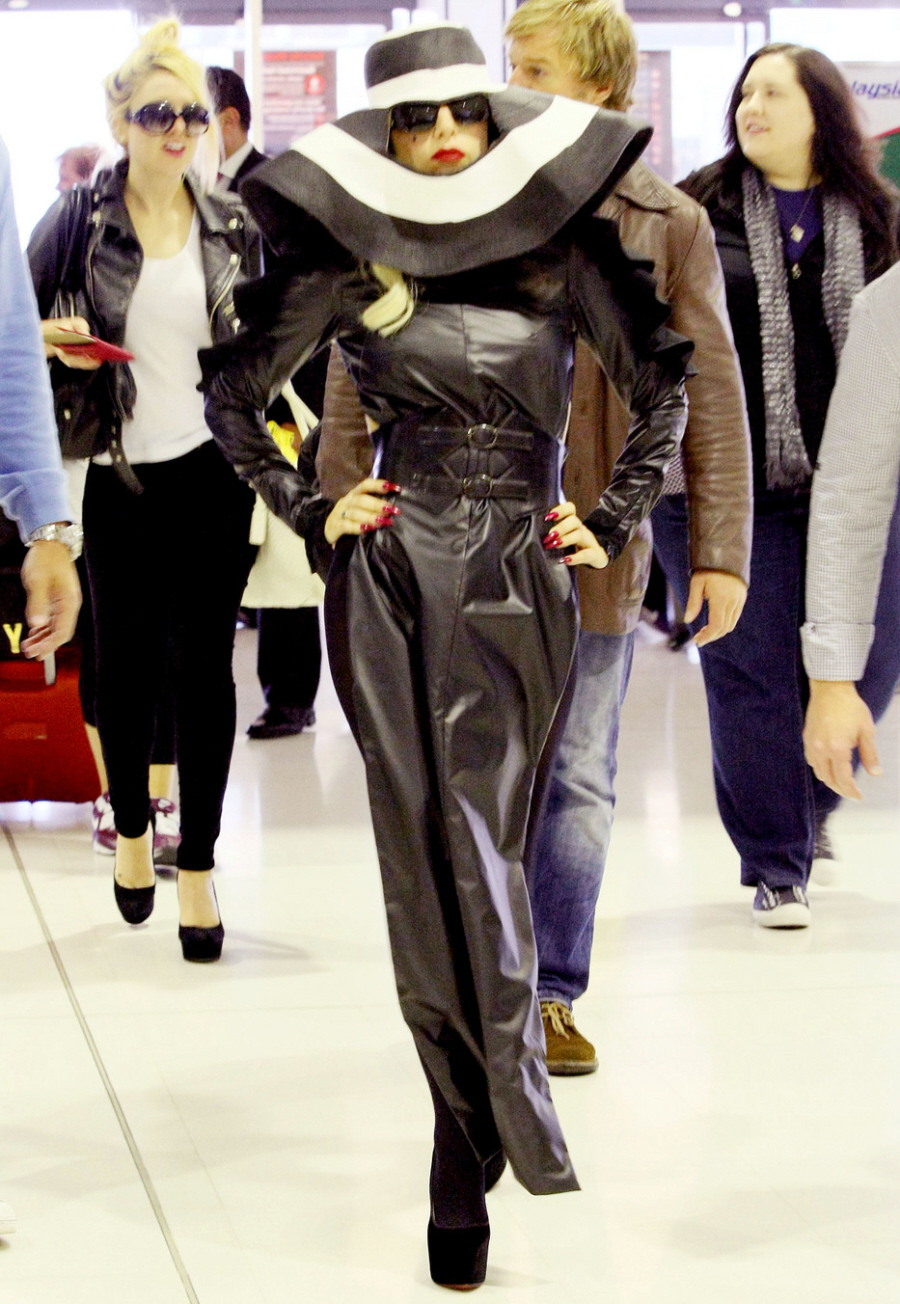 I think we've established at this point that Lady Gaga A) Tries way too hard and B) Is committed to these dumb costumes-as-daily-wear for the foreseeable future. We can mutter "dumb famewhore" and "unoriginal" and "Madonna did that" until we're blue in the face, because at the end of the day, Gaga isn't going to stop with this junk until… I don't even know. Until she goes to rehab, maybe. Until the costumes stop working, I guess. So these are photos of Lady Gaga at the Sydney airport earlier (later?) today. Yes, her dress is latex. And that's some kind of high-fashion beekeeper's hat, I believe, or perhaps it's just a floppy straw hat with a cutout? Can you imagine her security pat-down? Cheers, Gaga.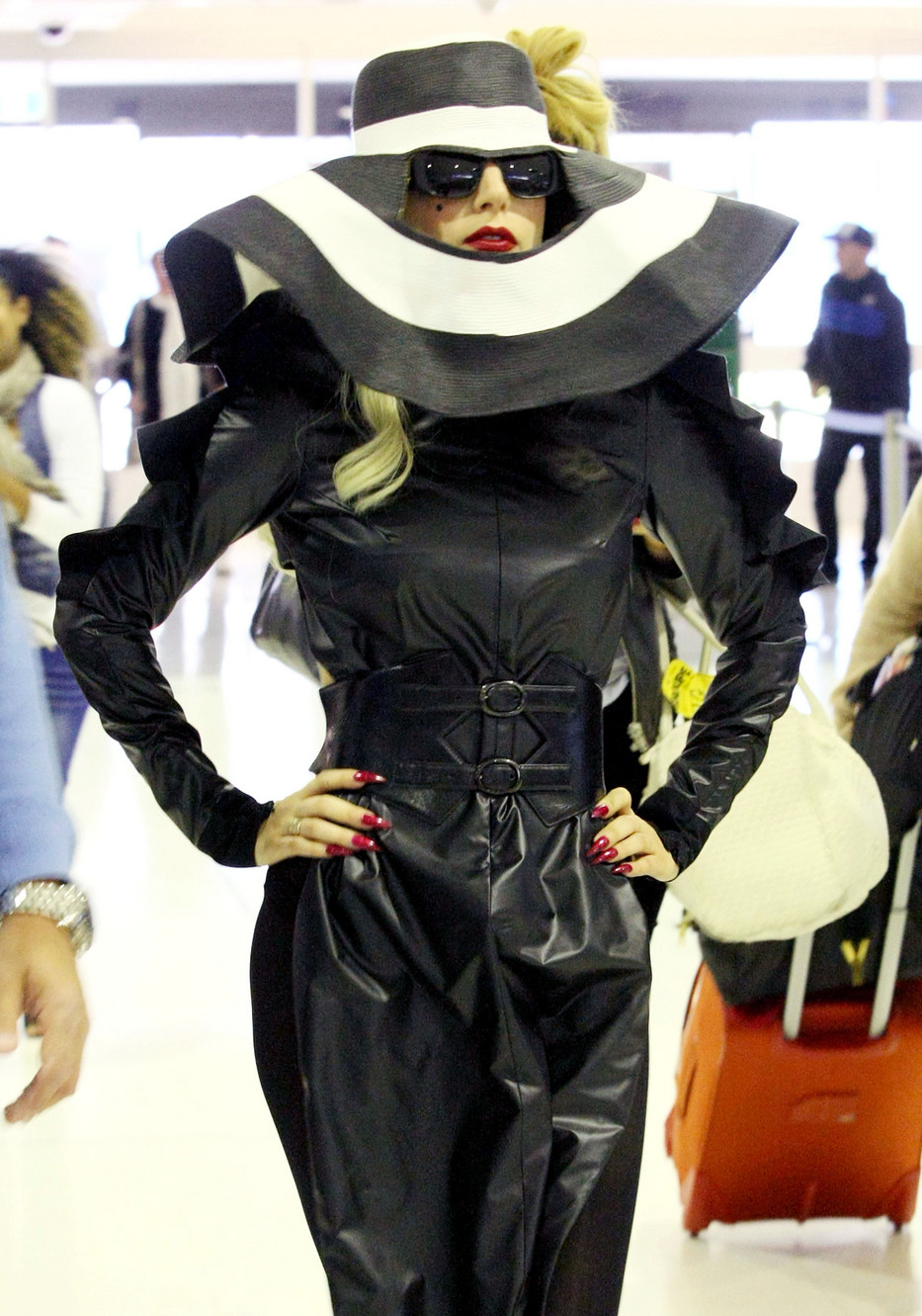 Other Gaga news… she's just announced that she's going to be "interning" with British hat designer Philip Treacy, who is perhaps best known, at this point, for Princess Beatrice's toilet bowl hat at the wedding of Will & Kate. Treacy said, "She plans to [do an internship with me]. She's already visited me. This is what happened: one Monday morning, four burly bodyguards arrived — Lady Gaga's security team — to check out the security of the building. I looked at them as if to say, 'What?! Who is going to take a pot shot at Lady Gaga?' Anyway, she is young, talented and peculiar — which I like." LMAO at "young, talented and peculiar" – wonderful description.
By the way, in case you wanted to read excerpts from Ian Halperin's "biography" of Lady Gaga, go here. You know what sucks? I actually believe some of the horrible things about Gaga (like, she's a cokehead and she has an eating disorder), but because Halperin is claiming them as his own, I now doubt those theories. If Halperin told me the sky was blue, I would KNOW the sky was red.
PS… the photos of Gaga in her veiled pseudo-wedding gear are from her visit to a Sydney nightclub a few nights ago.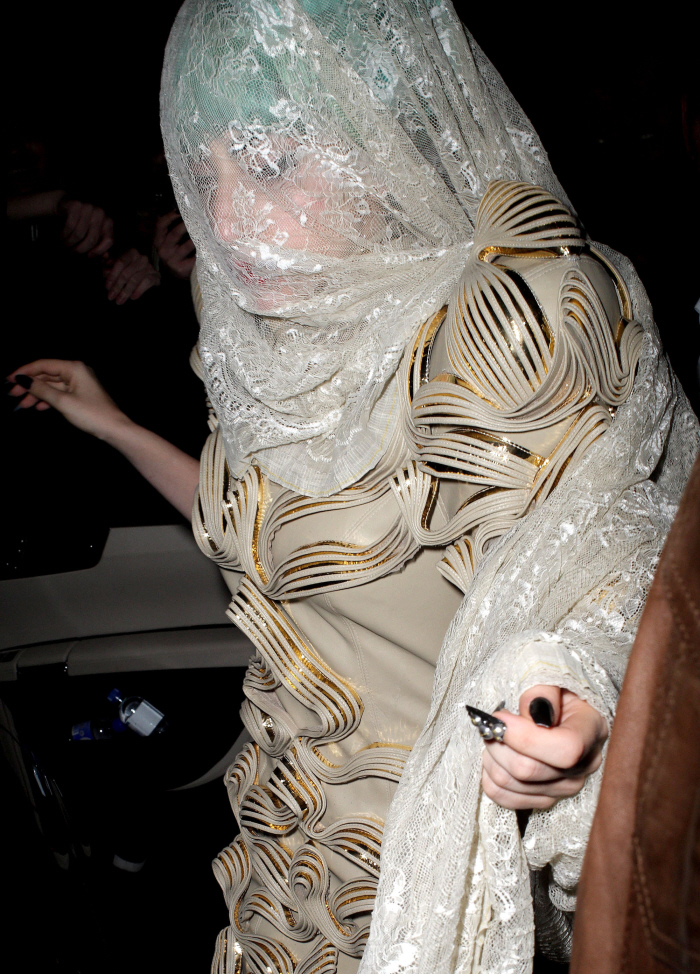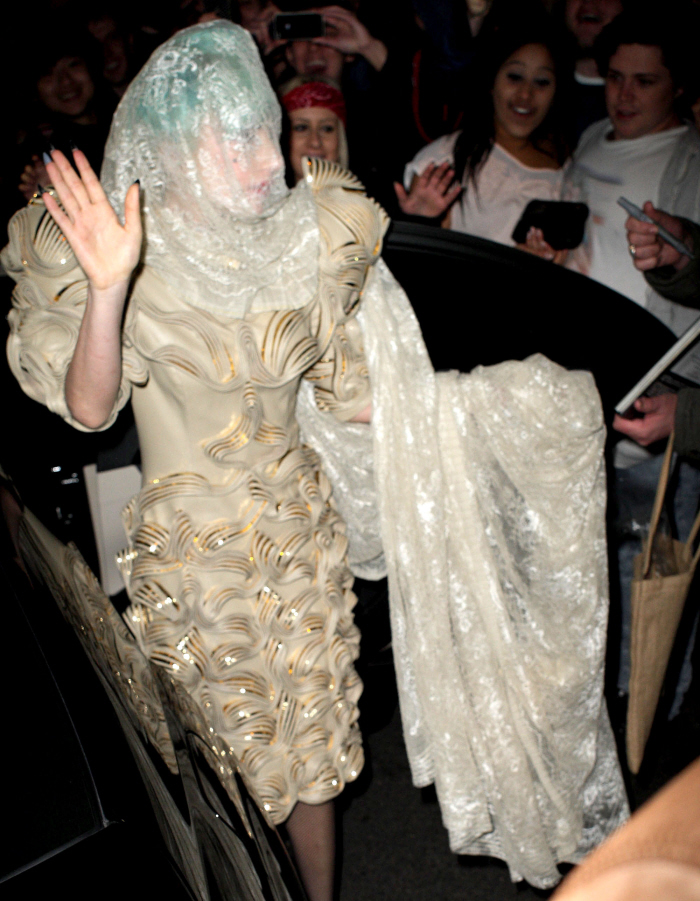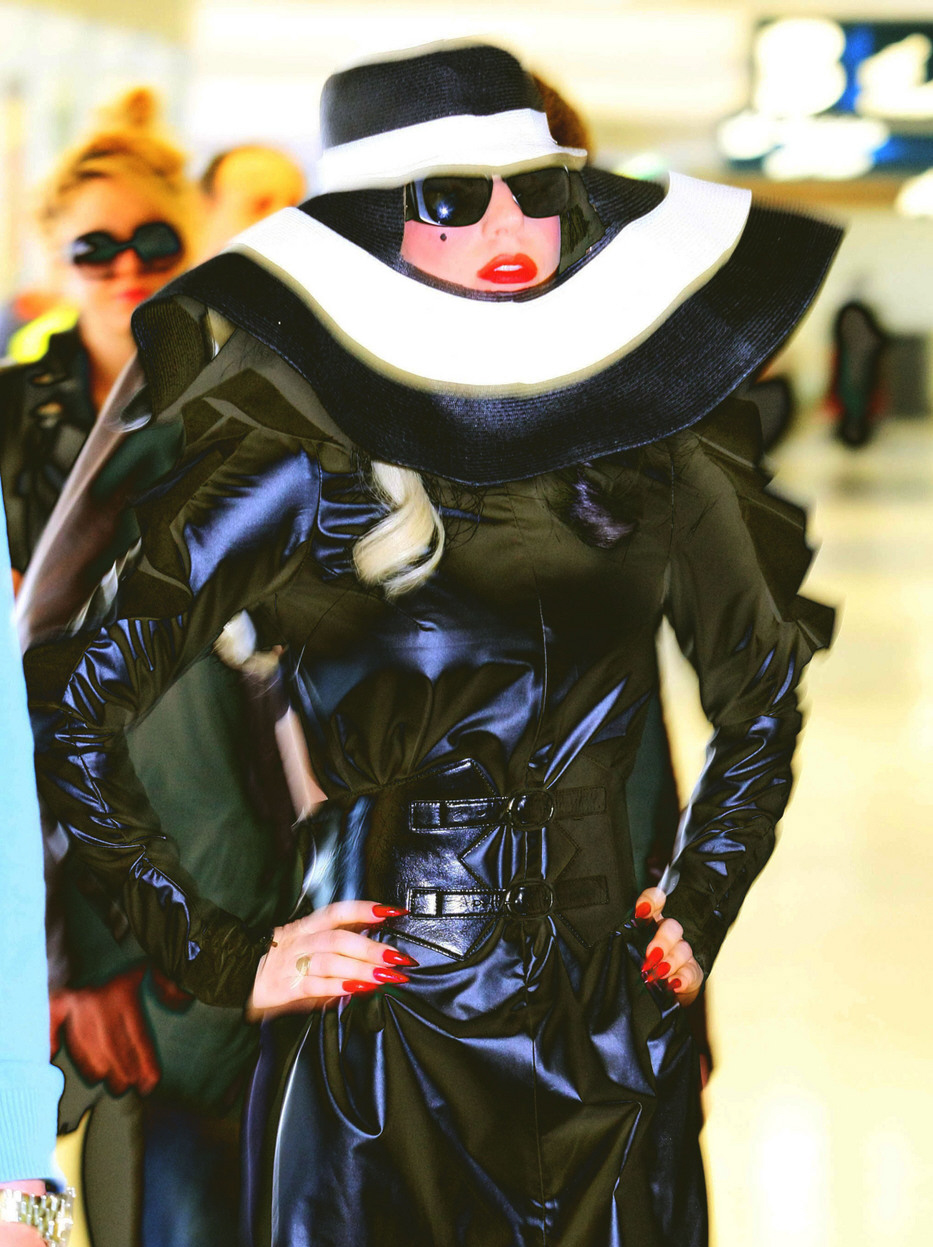 Photos courtesy of WENN & Pacific Coast News.