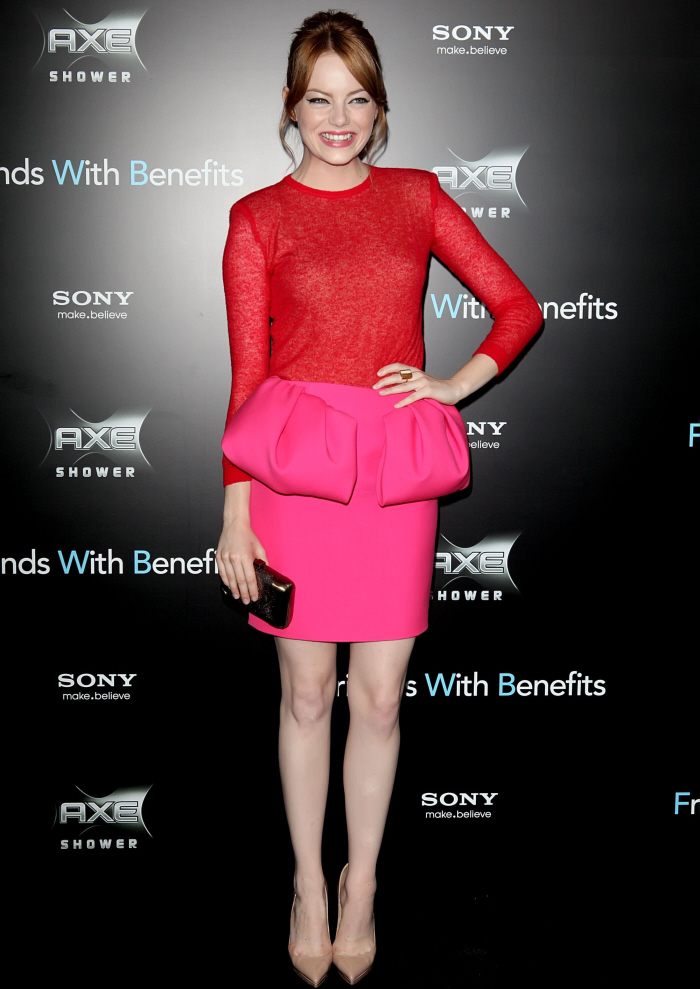 Emma Stone's vagina dust ruffle is the cure for the plague of little red dresses. The biscuit ruffle is courtesy of Giambattista Valli and it certainly is unique, right? I swear, there were more photos of Emma Stone, who seems to only have a smaller, supporting part in Friends With Benefits, than there were of Mila Kunis at last night's FWB premiere. Here's what I love about this: Emma is back to the ginger, and it looks great; the pink-red combination is better than I expected; Emma isn't flashing anything inappropriate, nor does look like she's trying too hard.
BUT! At the end of the day, it's still a biscuit dust ruffle. It is a fancy, unnecessary, surprisingly fluffy and gigantic ruffle where no ruffle belongs. Why do designers put such unflattering additions onto their clothes? And why do otherwise slender, attractive women decide that they need enormous ruffles covering their biscuits? It adds weight to a part of the body that women want to look smaller. I still love Emma, of course, but this is a rare fashion miss for her. Still, she's probably going to get more attention for this than Mila will get for her meh look last night.
UPDATE: Ah, I missed this story! Emma and Ryan Gosling…?
Emma Stone and Ryan Gosling strolled through the East Village Saturday evening after buying frozen yogurt at 16 Handles on Second Avenue. "They were walking together with yogurt in their hand," a witness said. "They were both smiling and laughing. It was very friendly. A lot of people were looking at them." A source close to Stone, recently linked to her "Spider-Man" co-star Andrew Garfield, insisted she's "just friends" with Gosling, her "Crazy, Stupid, Love" co-star. Stone's rep declined to comment. Gosling's rep didn't get back to us.
[From Page Six]
Honestly, I don't think much of this as far as potential hookups go. I truly believe that Emma is dating Andrew Garfield, and she and the Gosdong are probably just friends. Plus, their movie comes out next weekend, right? Crazy, Stupid Love which I want to see.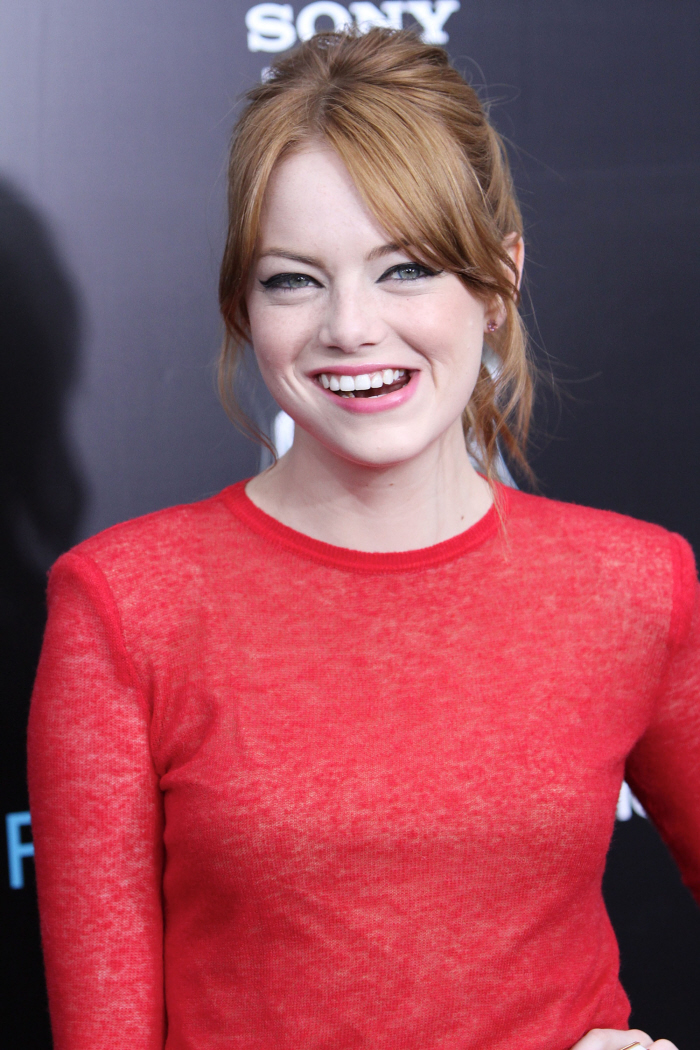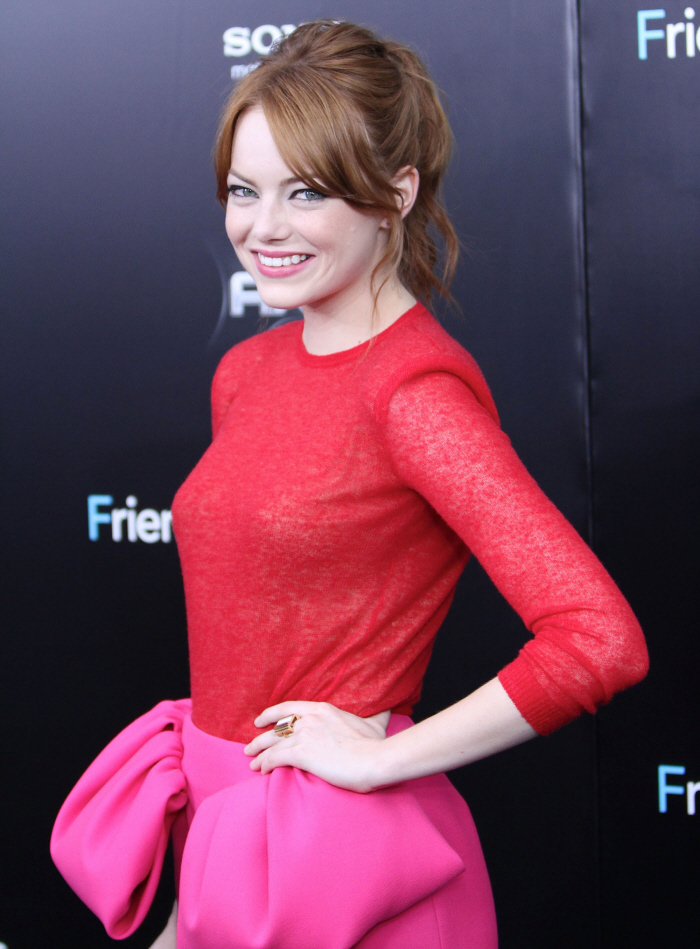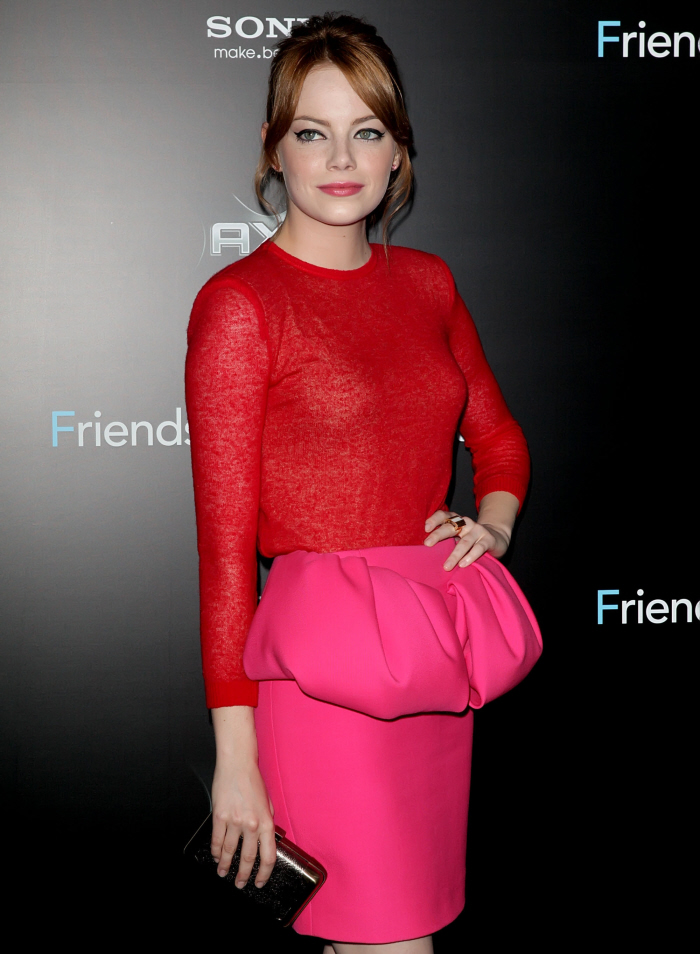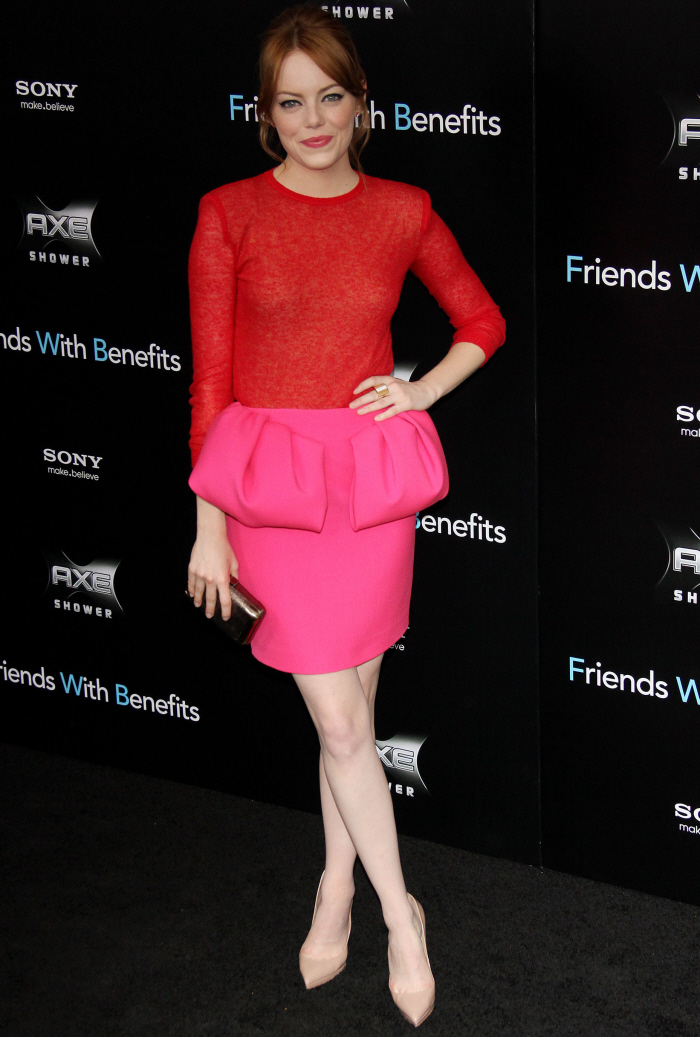 Photos courtesy of WENN.