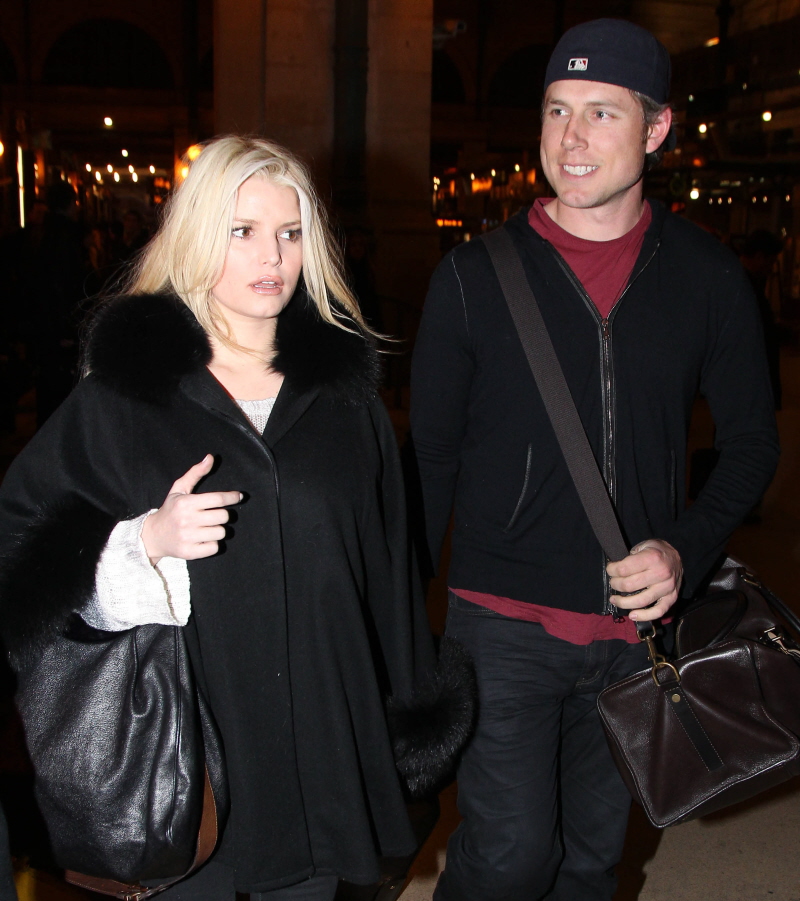 "I'm sleepy. And farty."
Did you hear the story about Jessica Simpson's phantom pregnancy this week? Go here to see the photos – Jessica stepped out in a very clingy, unflattering dress and she appeared to have what was either a second-term fetus, or a significant beer/tequila/Scotch gut. Hours after the photos came out, Jessica's rep denied the pregnancy, of course. At this point, I don't see her getting knocked up before the wedding, which most people think is happening on November 11, one year exactly from the day that Eric proposed to her with that tacky-looking ruby ring.
Anyway, In Touch has a great story for anyone interested in a "Stars: they have the same boring, tedious problems that I have!" story. This one is about SLEEP, one of my favorite subjects. It seems that Eric Johnson and I have one thing in common: we're both early risers. The difference between us is that I get up to shower and work, while Eric gets up BEFORE the crack of dawn so he can go practice his golf swing. Yeah… if I was Jessica, I would be pissed off too.
The early bird gets the worm – and in Eric Johnson's case, he also gets the wrath of his soon-to-be wife, Jessica Simpson. The unemployed former football player, 31, doesn't have a job to report to every morning, but a friend of Jessica's says he still likes to go to bed super-early and get up at 5:30 a.m. to go to the gym and practice his golf swing. And his senior-citizen ways are driving bread-winning Jessica, 31, up a wall.

"Jessica is getting annoyed – she makes the money but he forces her to wake up early and then plays all day long," the friend tells In Touch.

Jessica doesn't even seem to be putting him to work when it comes to planning and paying for their November 11 wedding. The friend says Jessica is controlling the guest list, the accomodations, the menu and even what Eric will wear.

"She told Eric to show up and that everything else will be handled. He has zero input in anything." Except maybe what time they'll wake up the day after!
[From In Touch Weekly, print edition]
Technically, Jessica doesn't NEED to get up with Eric, but I'm betting that she wakes up when he gets out of bed, and is simply unable to go back to sleep. What an F-ing bastard. Jessica needs her sleep! BITCHES NEED THEIR SLEEP. Stop waking us up with your moaning and groaning and farting and morning boners and all of the early-morning sounds designed to make us get up and make coffee. Screw you, d-bags! Jessica should dump him just for this alone.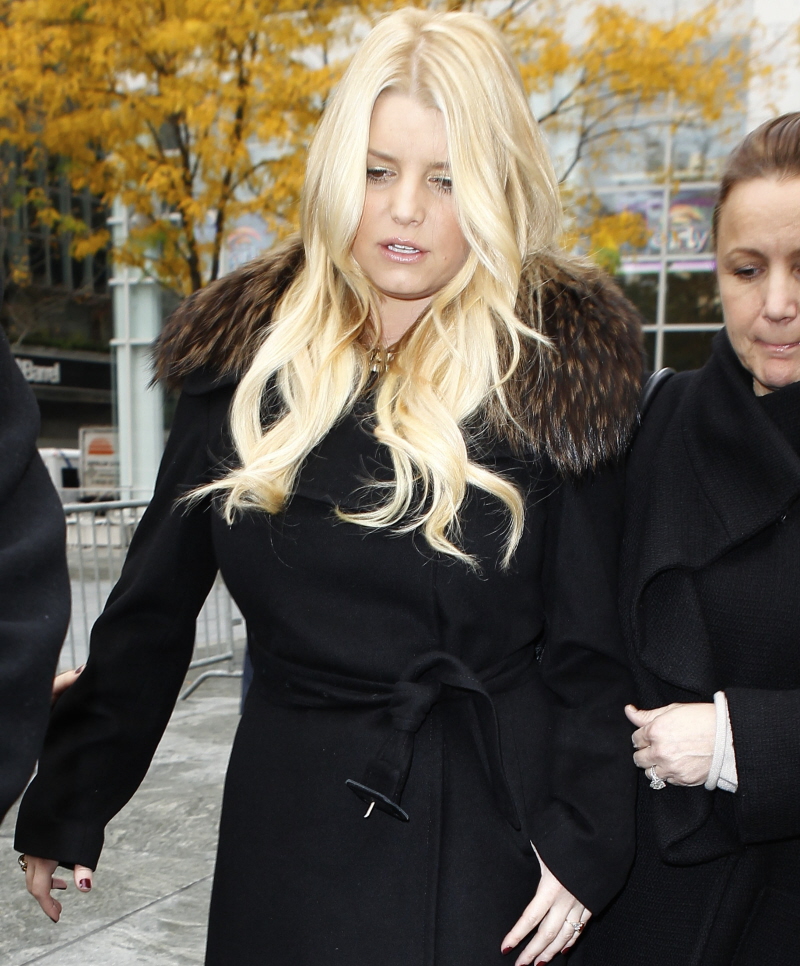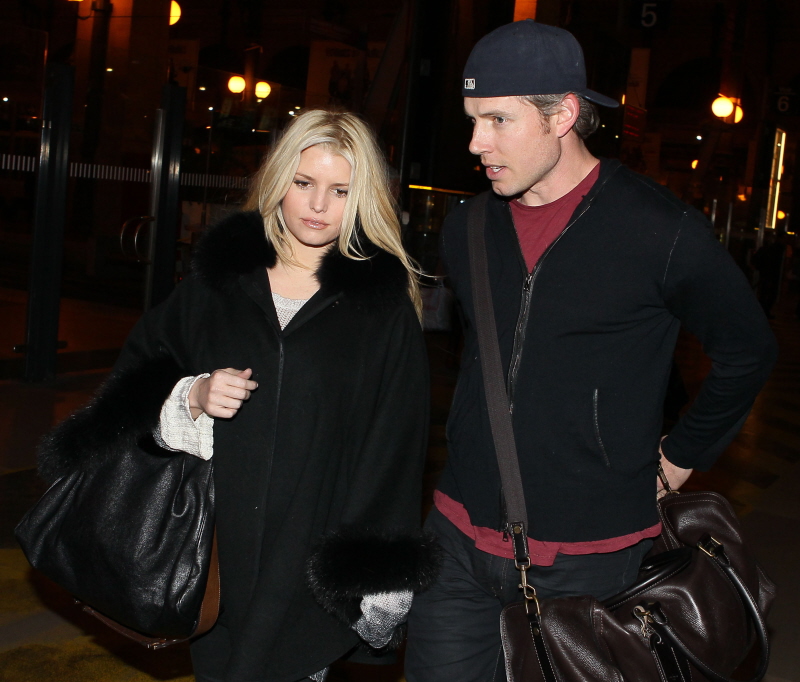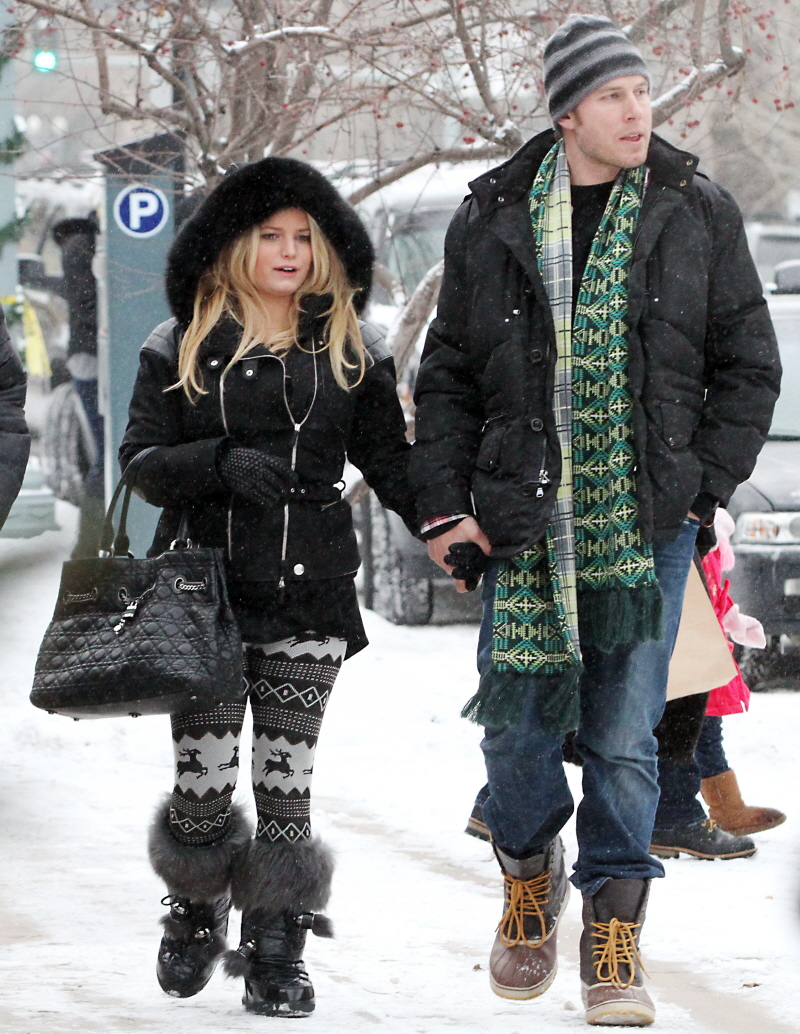 Photos courtesy of