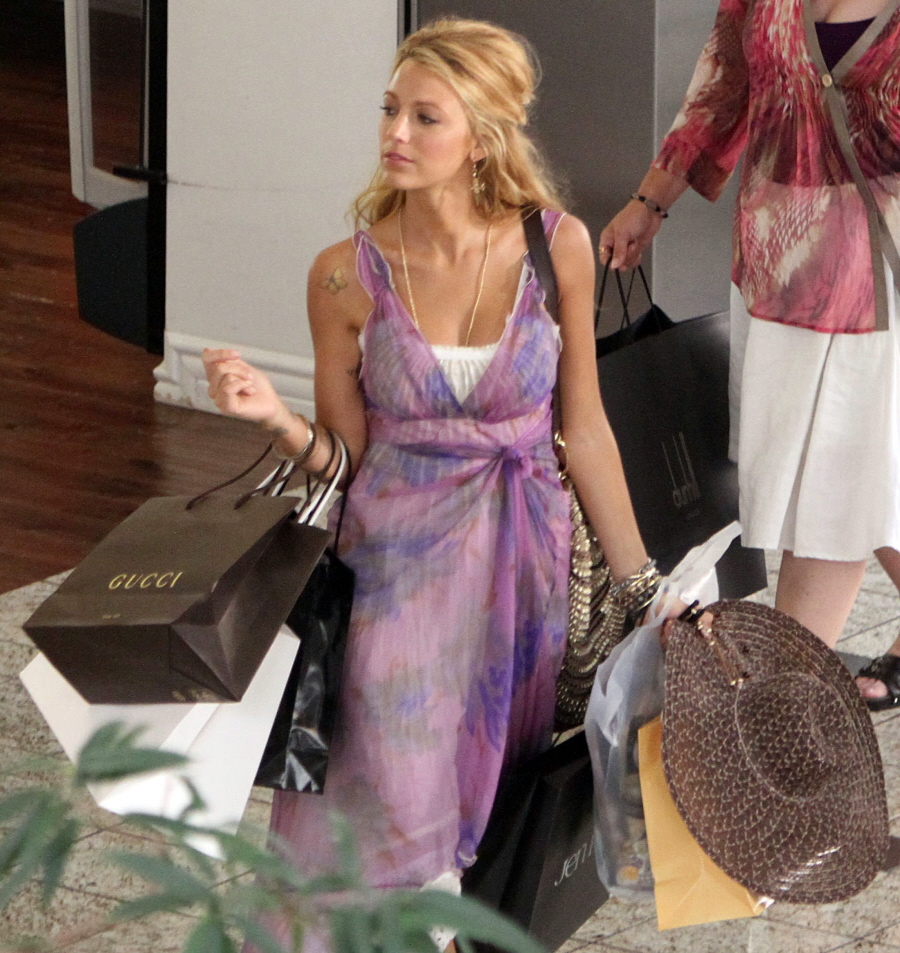 Here are some photos of Blake Lively shooting some scenes for her new role as "The Girlfriend" in the new film Savages. I can't believe they're going with that title. I guess they don't realize that there was an Oscar-nominated film just a few years ago called The Savages. Anyway, if you couldn't tell from these photos, Blake is really stretching as an actress. I believe her character is a rich girl who shops a lot and flashes her boobs and then whines. OSCAR! Savages is directed by Oliver Stone, so… eh. Working with Stone gives Blake some extra credibility as an actress, I have to admit. We'll see how bad it is.
Speaking of Blake's once and future career as a TV Girl, did you know that she's at the top of list to play the young Samantha Jones in the "prequel" Sex & the City projects? Allegedly, producers want Blake for Sam, Emma Roberts for Miranda (ugh), Selena Gomez for Charlotte and Elizabeth Olsen for Carrie. In an ideal world, these prequels would not be made, but in a not-so-ideal-but-still-better world, they would get someone truly sassy, and a versatile comedienne to play Sam. Sam always had the most physical work to do, and I just don't think Blake would be up for anything other than flipping her hair and mumbling her lines.
Also: Leo and Blake went out on a date to a Stevie Wonder concert at the Hollywood Bowl. According to sources, "Dressed incognito – Leo sporting his trademark baseball cap and Blake a stylish white fedora – the pair hid their faces and stood apart as they entered the venue, in an effort to blend in to the crowd. After the romantic gig the duo snuck out separately in an effort to go unnoticed, but dived into the same waiting car." Hm… getting "shy" all of a sudden? What's that about?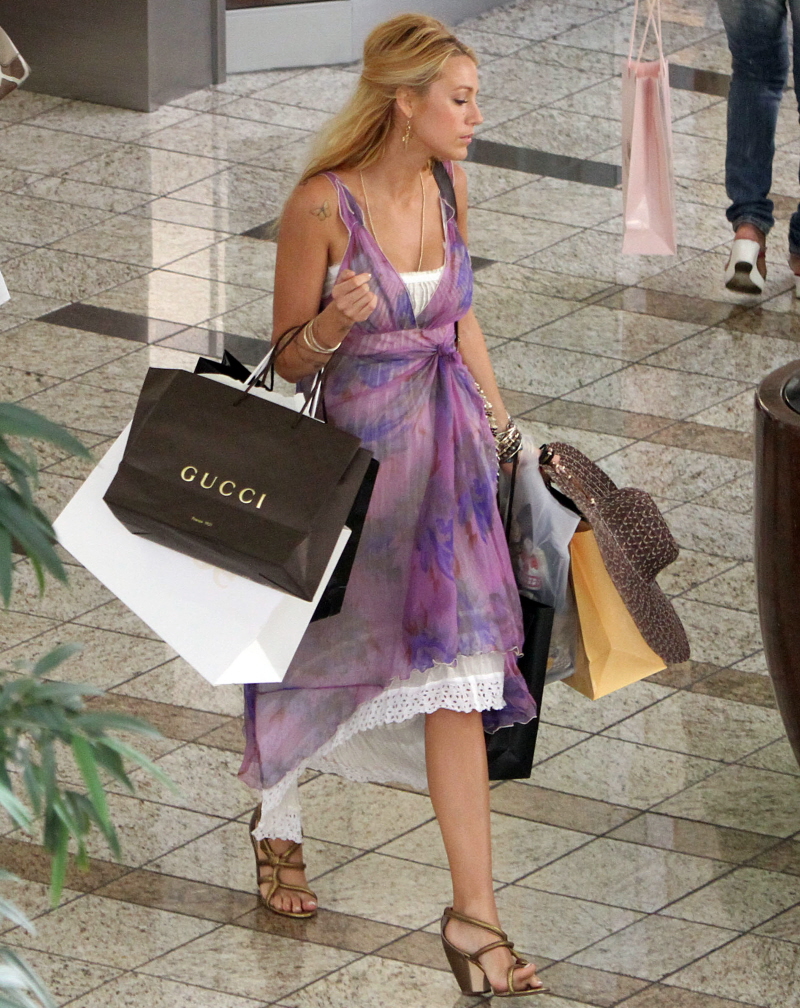 Photos courtesy of Fame.