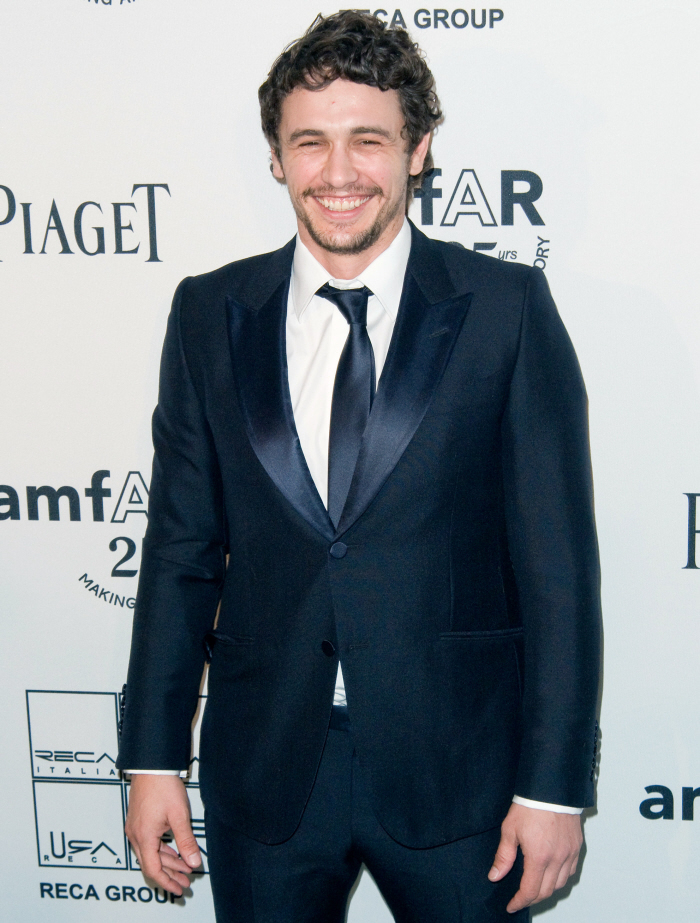 During the douche explosion that was James Franco's Playboy interview, he mentioned in passing that he and his girlfriend of five years, Ahna O'Reilly, had broken up. He claimed it was because he was concentrating on his studies at Yale and she just couldn't handle his brilliance anymore (I'm paraphrasing). But Star Magazine claims the breakup went down because of another woman: model Agyness Deyn. James and Agyness were spotted together, and photographed looking friendly in June, at Six Flags Magic Mountain.
Busted! In the August issue of Playboy magazine, Oscars cohost and 127 Hours star James Franco suggests that he and actress Ahna O'Reilly recently ended their five-year relationship because of his hectic schedule.

"I signed up for more school at Yale," he says. "I think that was it for her."

Another likely factor? Star's report that James and model Agyness Deyn, 28, were "thisclose" while at Six Flags Magic Mountain in LA on June 22.

"They were whispering in each other's ear," said an observor. "It definitely looked pretty intimate."
[From Star Magazine, print edition]
There's actually a lot more to the story – apparently, Agyness and James met each other in January and "hit it off" and throughout this year, they've been associated with each other frequently. Then, Franco posted videos of himself and Agyness hanging out, acting couple-y back in March of this year. Also, Franco photographed Agyness for the July issue of Elle Magazine (you can see some photos from the shoot below, go here for the full pictorial). I'm sure the explanation for all of this is "ART" because Franco, like Lady Gaga, lives, breathes, kills, poops and dies for ART. But it's also perfectly possible that James Franco was screwing around on his girlfriend with a hipster model and really, isn't that just a typical douchey Hollywood move? That's so not ART. That's gauche and common and not worthy of such a brilliant artist like FRANCO.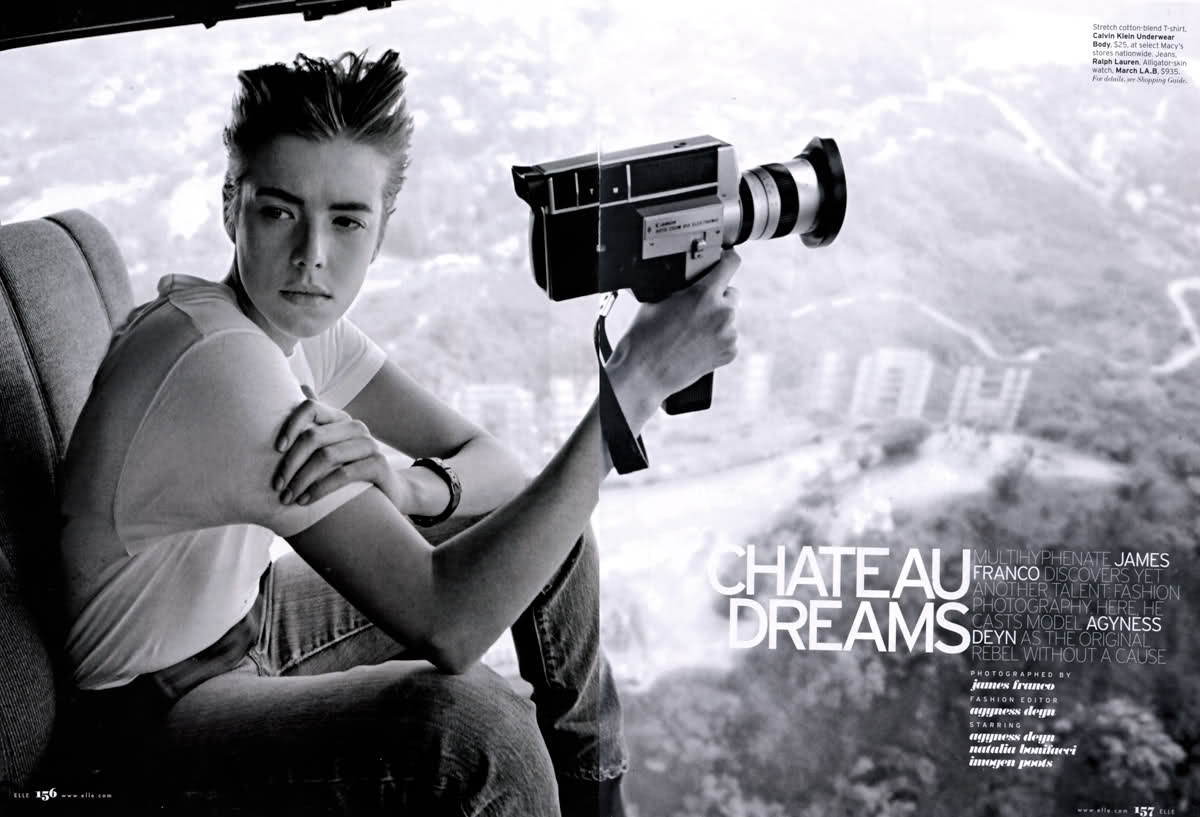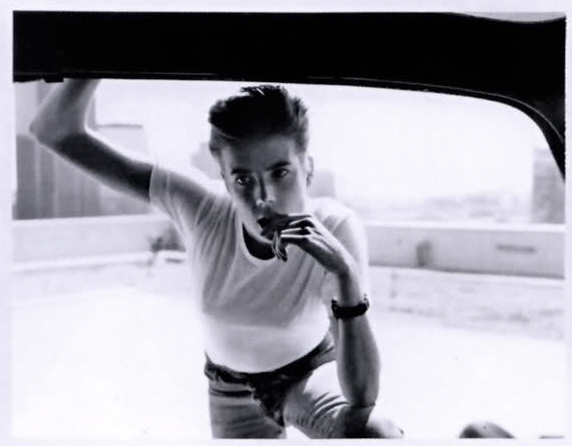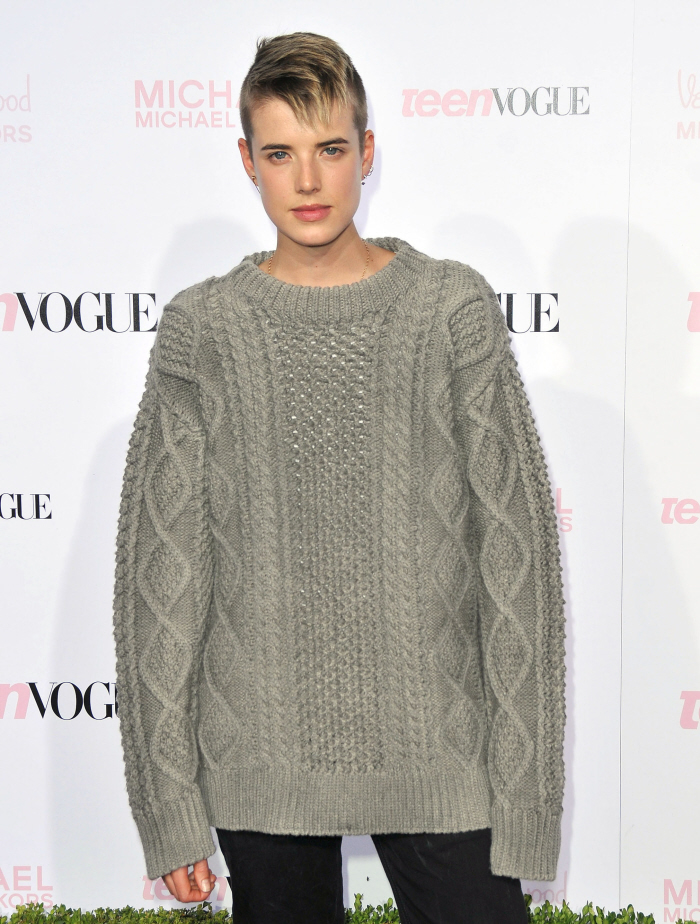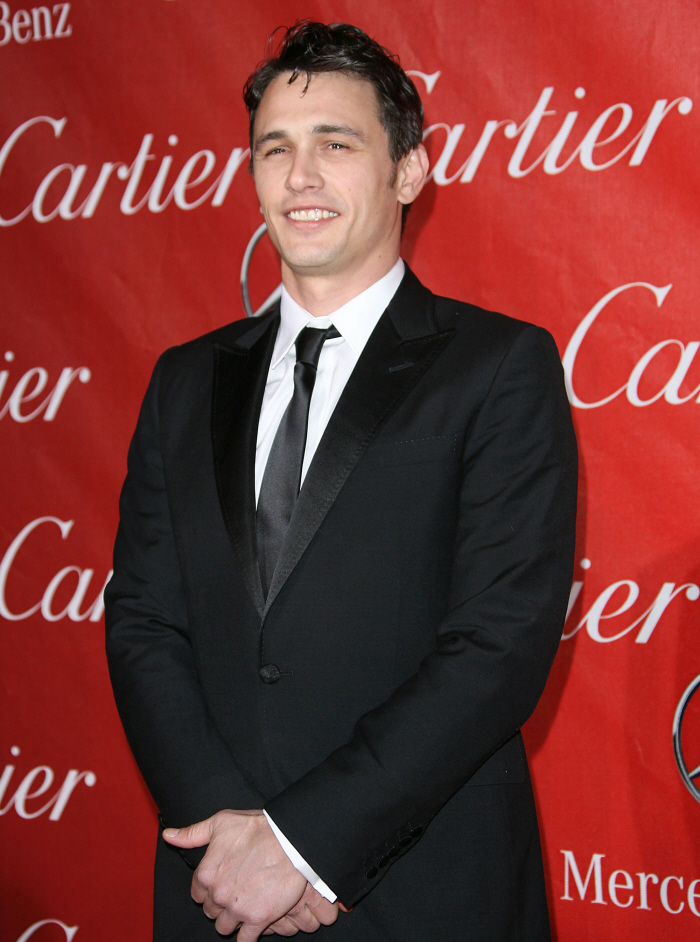 Photos courtesy of WENN and Elle/ONTD.