Woody Harrelson was in a 2003 documentary called Go Further where he traveled around California by bike and psychedelic sustainable bus and spread the word about environmentally conscious living. The trailer is above and you can rent it on iTunes for $2.99, but I haven't seen it yet.
Anyway Woody still has that bus, according to the Enquirer, and he brought it to the Baltimore set of his new HBO movie, Game Change, based on the book about the 2008 election. They call Woody's bus the Mothership and it's got dolphins, unicorns and rainbows painted on the side of it along with a cork floor and solar panels. Crew and castmembers, including Julianne Moore (she's playing Palin) regularly party in the bus and down Coors Light. (Among other things I'm sure.) Ed Harris, who stars as McCain, isn't down with the bus, but other than that old curmudgeon everyone seems to enjoy hanging with Woody and talking veganism and green living.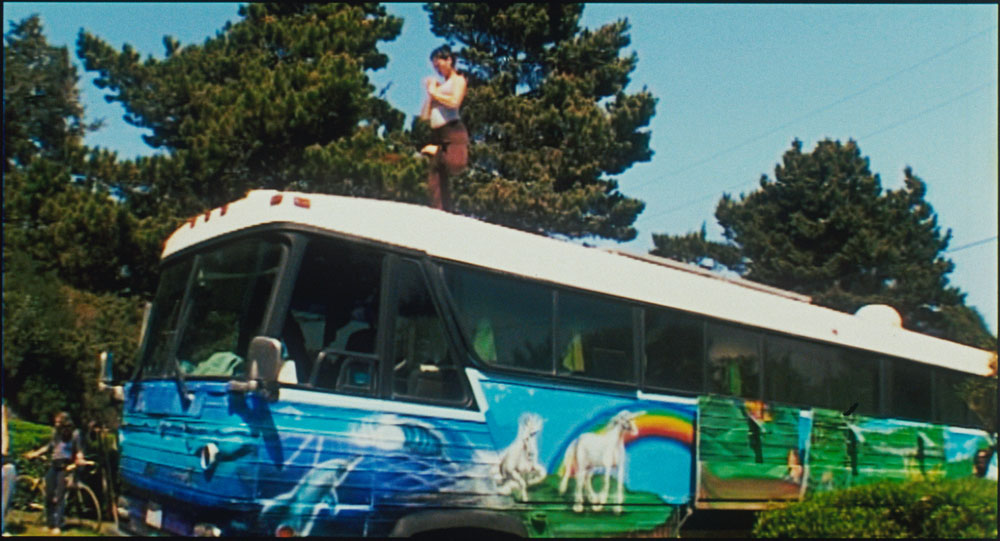 Here's the report from the Enquirer, which I just love for the imagery it evokes.
"The mothership has landed!"

That's what Woody Harrelson shouted as he and his psychedelic tour bus rolled onto the set of the HBO movie "Game Change" in Baltimore. And it wasn't long before the bus became party central for the film's cast and crew!

"It became THE place to hang out and let your hair down," said an insider on the set. "Woody and the crew members congregated on The Mothership almost every evening after filming and polished off buckets of Coors Light.

"They would all get their buzz on and then it was off to dinner and a night of bar-hopping. His attitude all through the shoot was: 'Let the good times roll!'"

The bus – which runs on hemp oil and is powered by solar panels – has become Woody's main base when he's filming a movie on location.

The floor is made of sustainably harvested cork and the outside is adorned with pictures of rainbows and unicorns…"

While regular visitors… included dozens of cast and crew members, including Julianne Moore on occasion, the insider says one person who didn't drop in was Ed Harris.

"He was a complete stick in the mud," the insider added. "Ed liked Woody but he thought everyone on the bus was crazy!"
[From The National Enquirer, print edition, August 8, 2011]
Maybe Harris just couldn't drink Coors Light. That stuff is swill. I want to party with Woody on the unicorn bus and I'd drink the crappiest beer to get the party started. It would be worth it. I'd be so baked out of my mind I wouldn't notice anyway.
Here's Woody filming Friends with Benefits with Justin Timberlake in July, 2010. He's buff!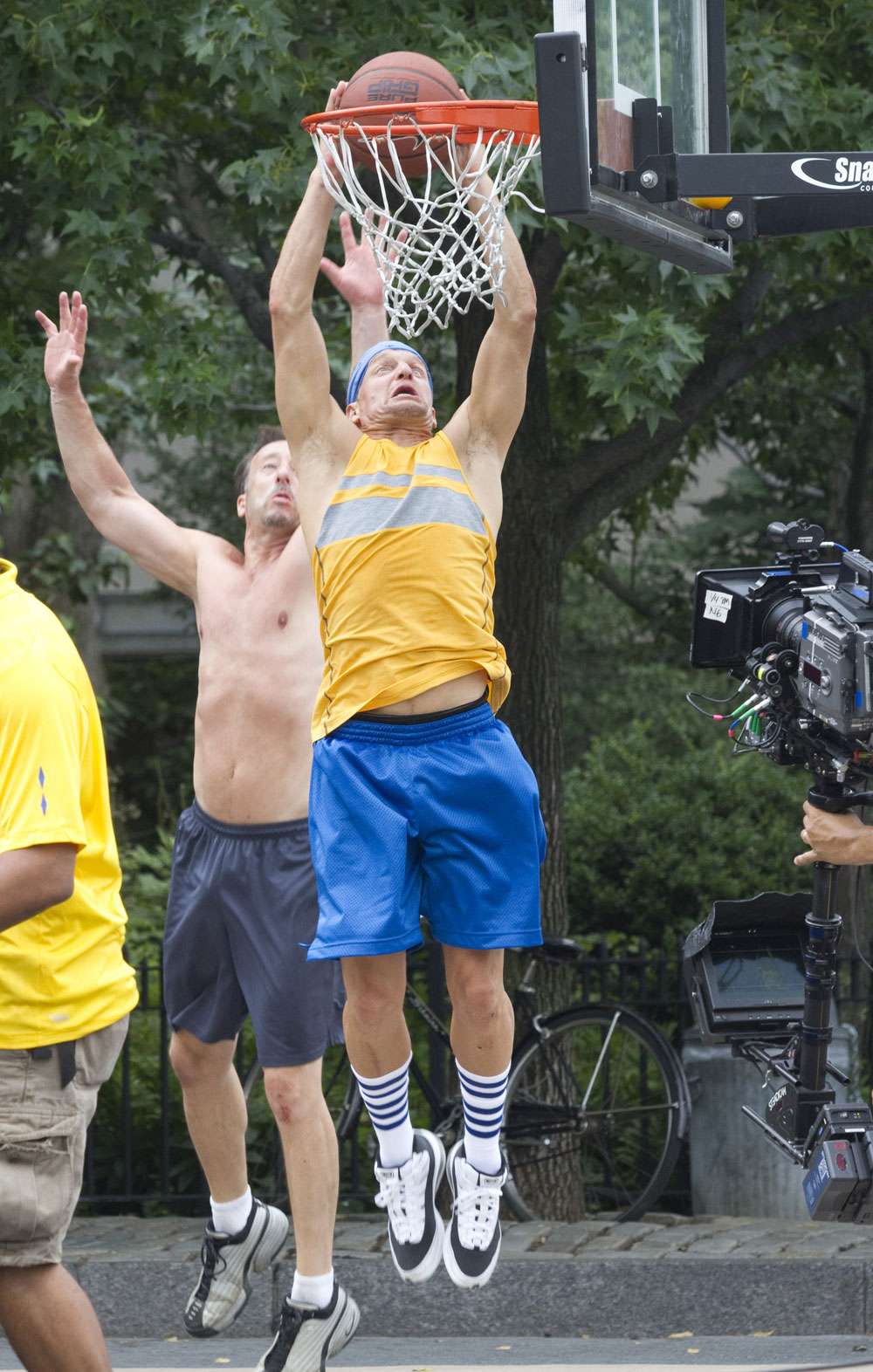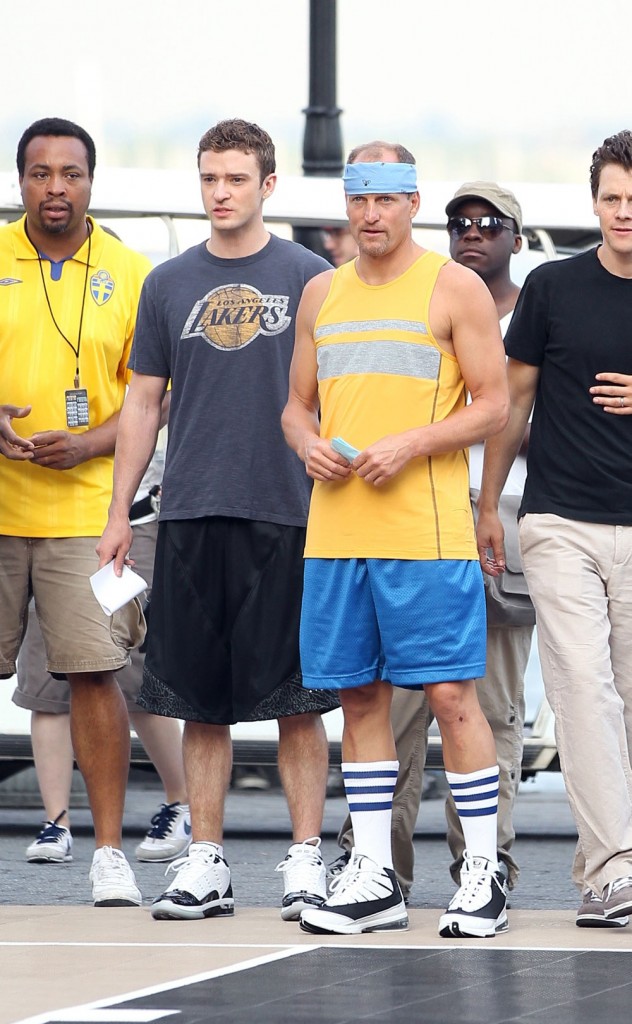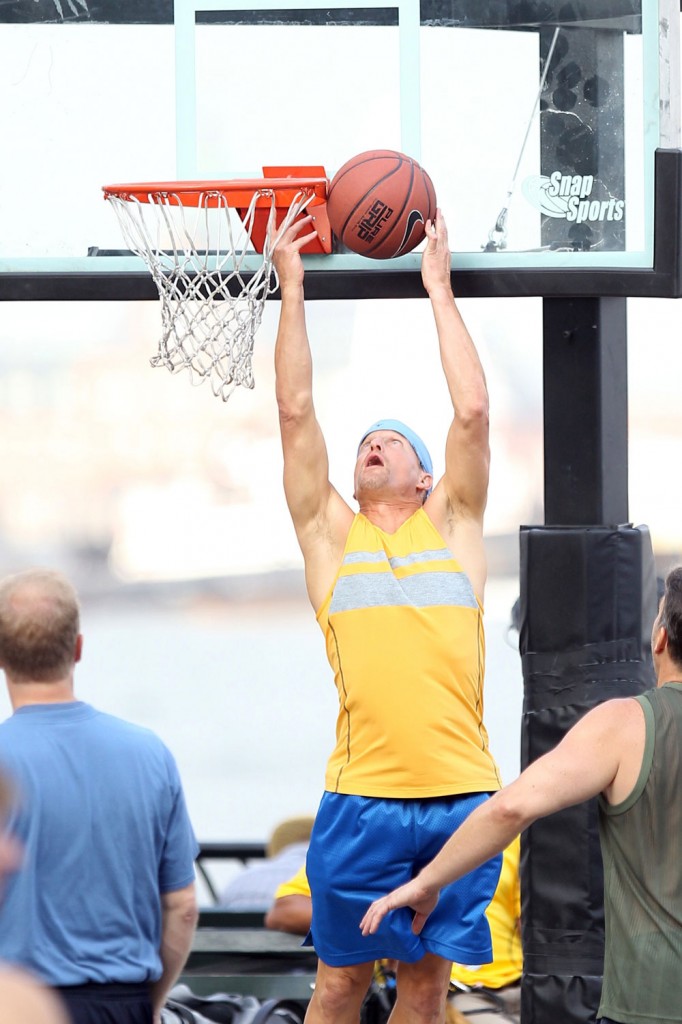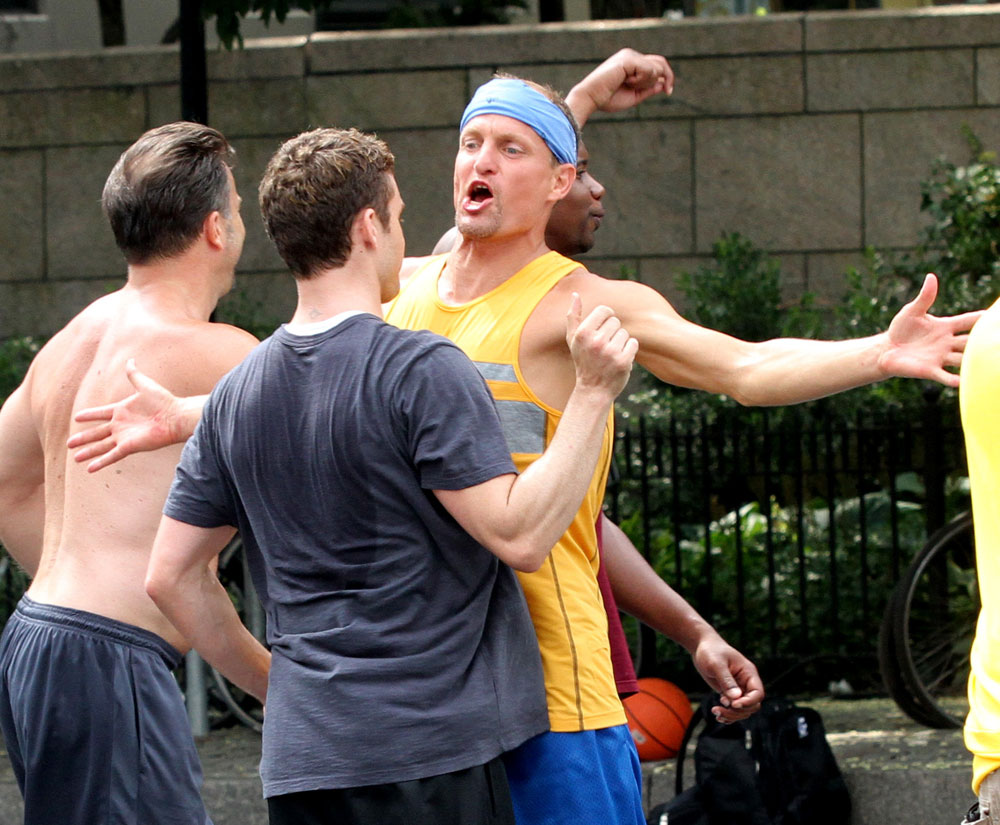 Photo credit: WENN.com