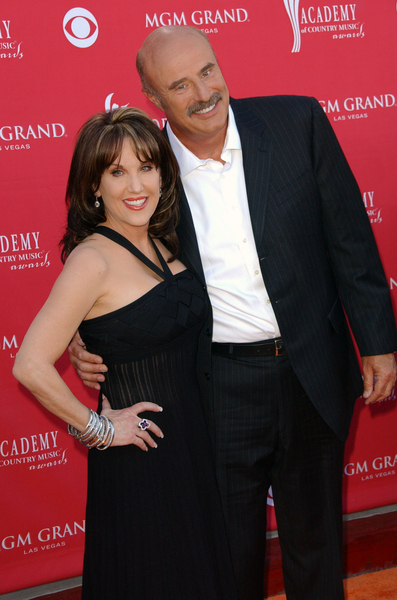 Dr. Phil has sure seen his success dwindle in the last few years. He went from a semi-respected spawn of Oprah into a cheesy, tabloid, "Dr. Phil House" promoting goofball. We won't even mention the whole Britney Spears debacle. It's been pretty evident for a while that the guy doesn't have a whole lot of common sense, and now a substantial lawsuit is trying to prove it.
Dr. Phil is facing a lawsuit for fraud, defamation of character… and some shifty editing. Thomas Riccio, the man who recorded O.J. Simpson's recent illegal activities, claims Dr. Phil aired ads depicting Riccio nodding in response to accusations he vehemently denied in the actual interview. Check out the legal documents, exclusively on TMZ.

In the lawsuit, Riccio claims that Dr. Phil's practice of "splicing in answers to different questions implies that [Riccio] is agreeing with McGraw's statements which he never does in the interview." He says that during the show, McGraw claimed that Riccio "set O.J. Simpson up and told people to bring guns into the room." Riccio's denial was allegedly edited out and replaced with a shot of him nodding, apparently in agreement.

"Had plaintiff been aware of defendants' intent and their intended actions, he would not have agreed to do the interview," the lawsuit stated.

Riccio is also suing for defamation of character, saying that Dr. Phil called him a "shady deal maker," "a puppet master who would sell his soul for a coin," and "the ring leader of this crime" during the program.
[From Pop Eater]
Considering the ridiculous shenanigans Dr. Phil has gotten himself involved in, this really isn't anything substantial. But it is highly unethical, especially as someone who so proudly touts the "doctor" in his credentials. It makes people feel they can trust him and he's not going to screw them over, Tyra Banks style.
Dr. Phil has definitely had his run, and it's pretty clear he's desperate and doing whatever he can to keep his show (and as rumor has it, his marriage) going. Oprah should can it before he does some serious harm.