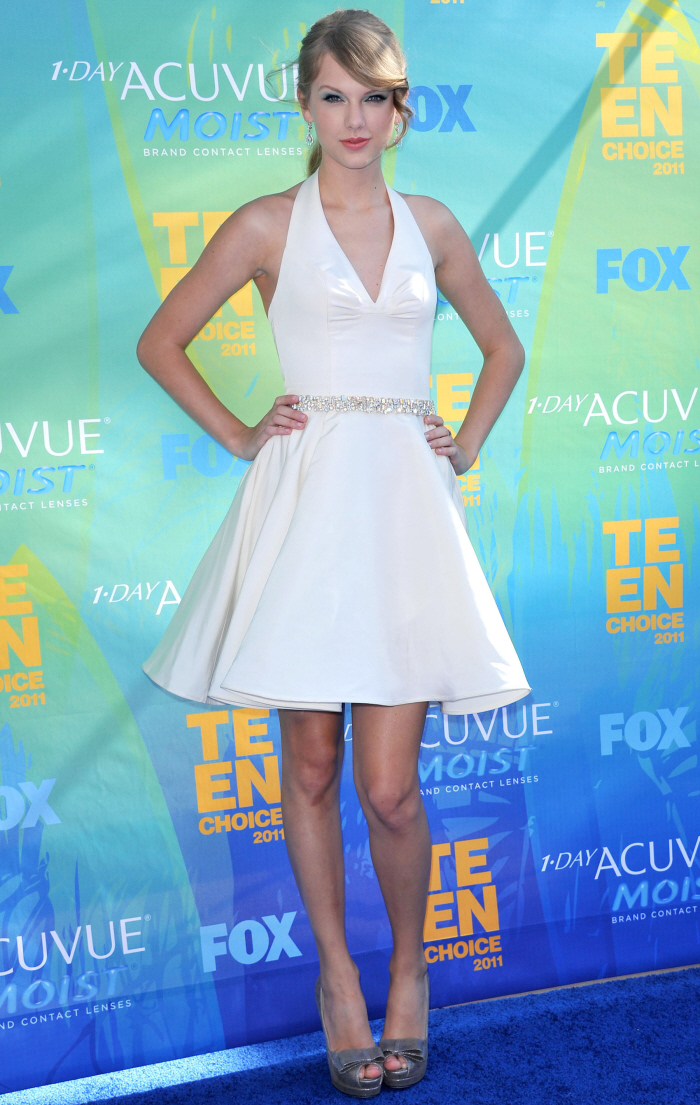 Taylor Swift changed it up at last night's Teen Choice Awards. Slightly. It's a minor difference, but it's enough for me to think that she looks pretty good. She pulled her hair into a flattering ponytail! Yay! We have to praise her when she does something right. Anyway, Swifty took home the "Ultimate Choice" Award, which is sort of like the Teen Choice-version of a "career achievement". Swifty is 21 years old! Sigh…
Her dress was Rafael Cennamo, jewelry by Neil Lane, and shoes by Fendi. Her shoes – metallic peep-toes – are my least favorite part of the ensemble. The dress is kind of meh as well, but I'm grateful it's in white rather than a pastel. I'm tired of Swifty in pastels. It's not the most sophisticated silhouette, what with the too-stiff looking skirt, but considering the venue, I won't complain. If this were the Oscars, I would want Swifty to put away with the poodle skirts and go with something sleeker and figure-enhancing (she has a lovely, model-y figure). I also don't get that little nonsensical detailing on the bust, but whatever. Once again, fine for the venue.
Here's something I will never understand about Swifty, though: the BLUE eye-shadow. It makes her looks like she's working at a Dairy Queen in Nashville. I'm sure that Swifty gets her makeup done by a professional, but I'm also sure that these questionable eye-makeup choices come from her. Her eyes are deep-set and shifty, and when she over-does her eye makeup, it just gives her a more predatory, stalker-look. My point? Enough with the blue eye shadow and too-heavy eye liner.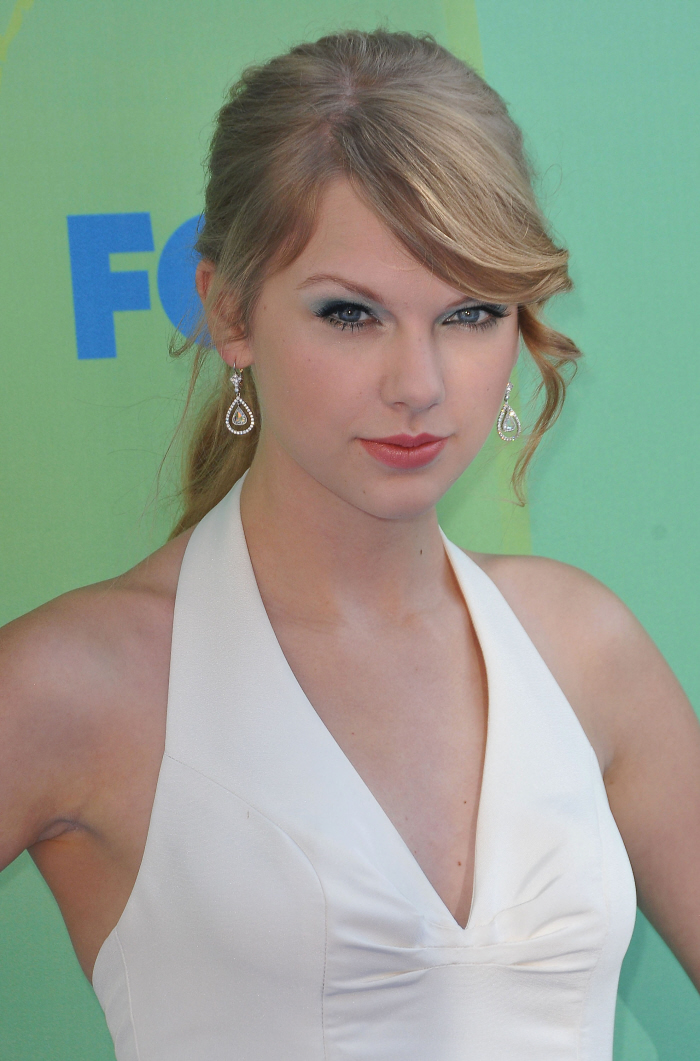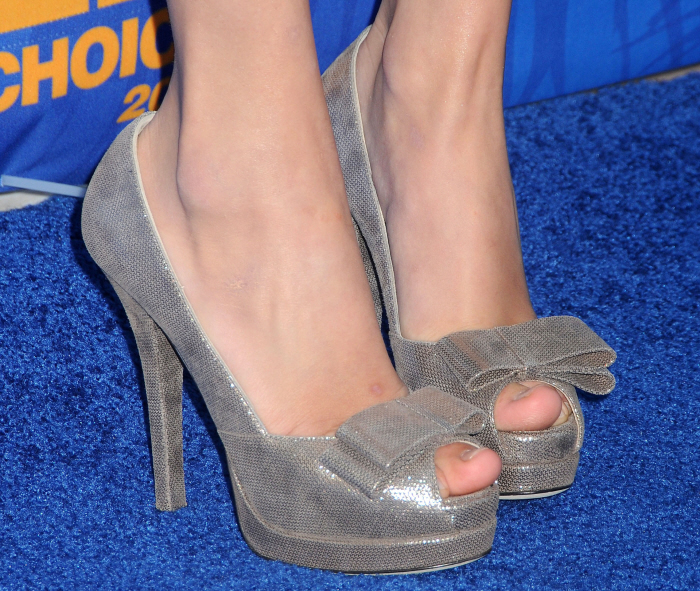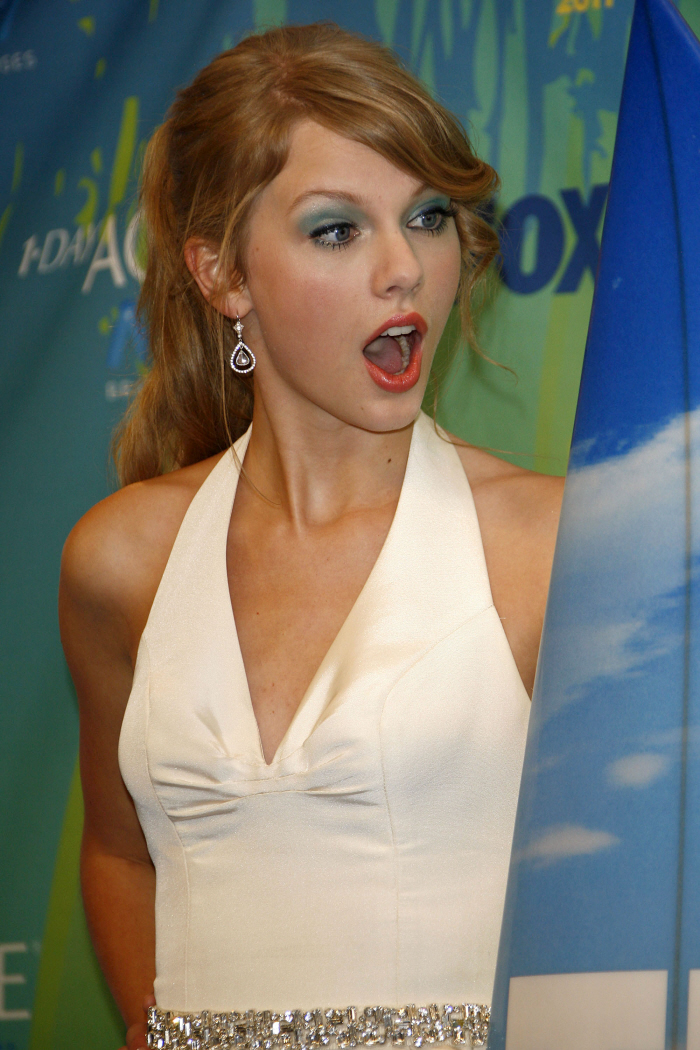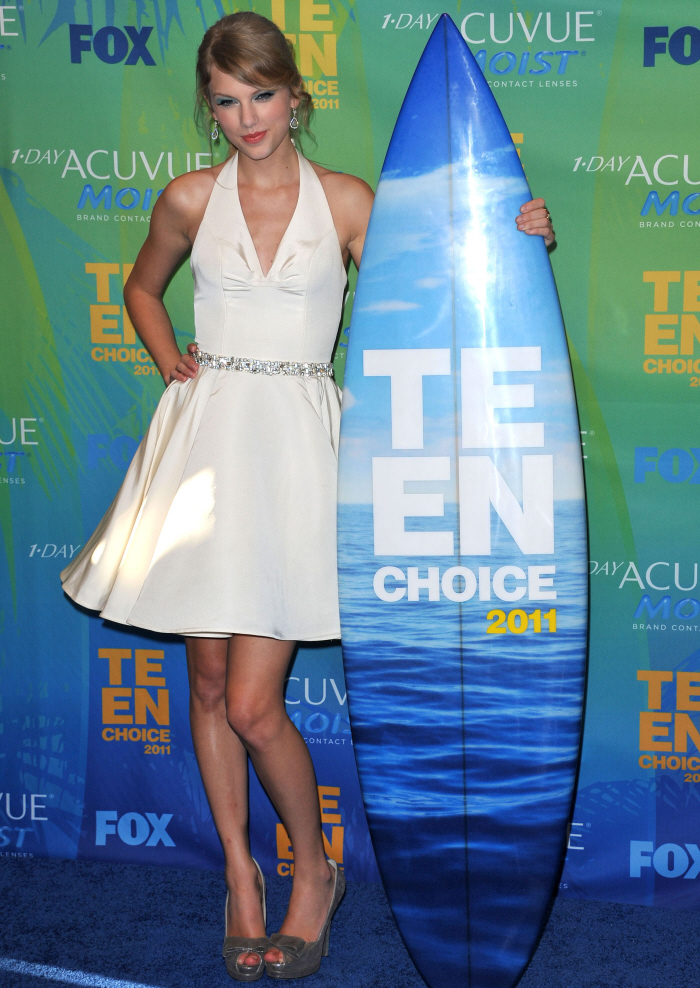 Photos courtesy of WENN.