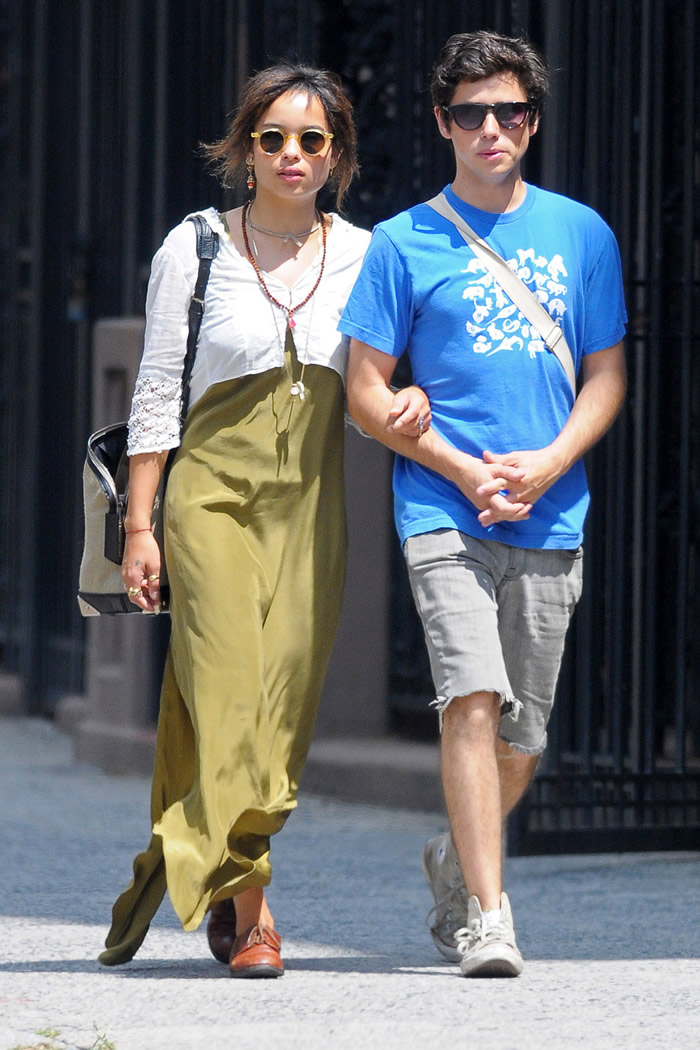 Last time we heard from Zoe Kravitz, she was figuring out the Michael Fassbender situation since, apparently, she's no longer taking care of him and, instead, she was going on dates with Penn Badgley. At the time, we (that is, Kaiser and myself) were thrilled not only that 22-year-old Zoe was dating someone other than 34-year-old Fassdong but also that she was now pursuing a more age-appropriate relationship, since Badgely is merely 24 and looks like it too. Of course, it's an obvious downgrade to go from Fassdong to Badgely, but we were happy for her in the nicest possible way. Or something like that.
Well, it seems that Zoe and Penn are now history as well, for Zoe's got a new man on her arm; that is, she's now seeing 25-year-old Ricky Ullman, who is a former Disney star ("Phil of the Future," "Phineas & Ferb"). The two were photographed leaving a New York City cafe, and I hate to point this out (really, I do), but Zoe has downgraded yet again. On the other hand, Zoe and Ricky appear to be physically well-suited to each other and are even (for any body language enthusiasts out there) perfectly in step with each other. And they both share a distaste for socks and are slaves to their respective humongous purses. True love!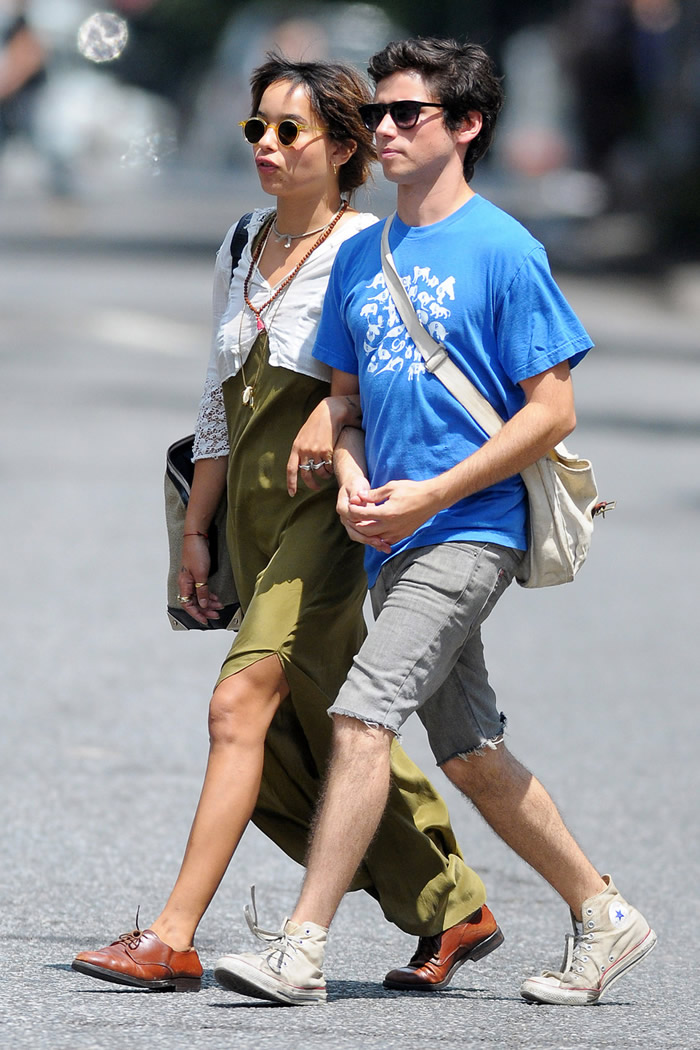 On an extremely positive note, Zoe and Michael are obviously and completely finished with their fleeting and ephemeral relationship. Even better, I think we're safely past the point where we'd ever have to hear Kaiser singing "Un-Break My Heart" to Fassbender.
To review, Zoe's gone from this: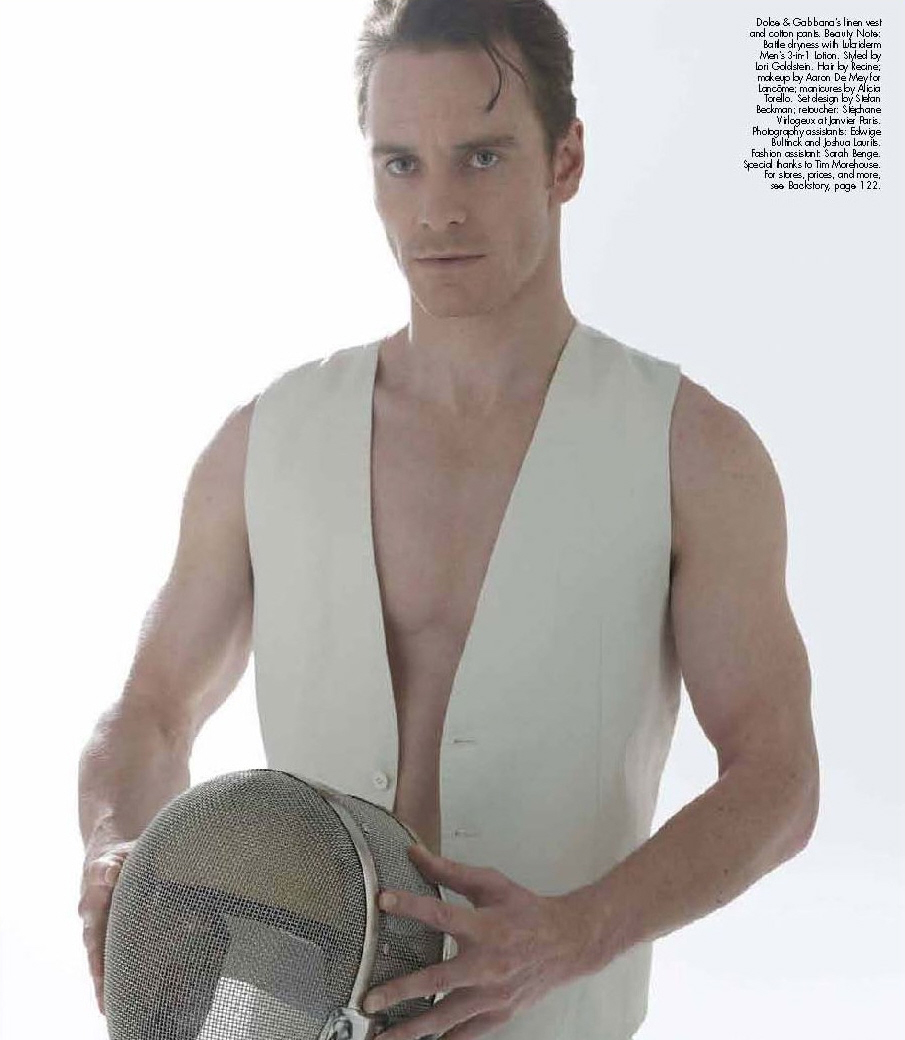 To this: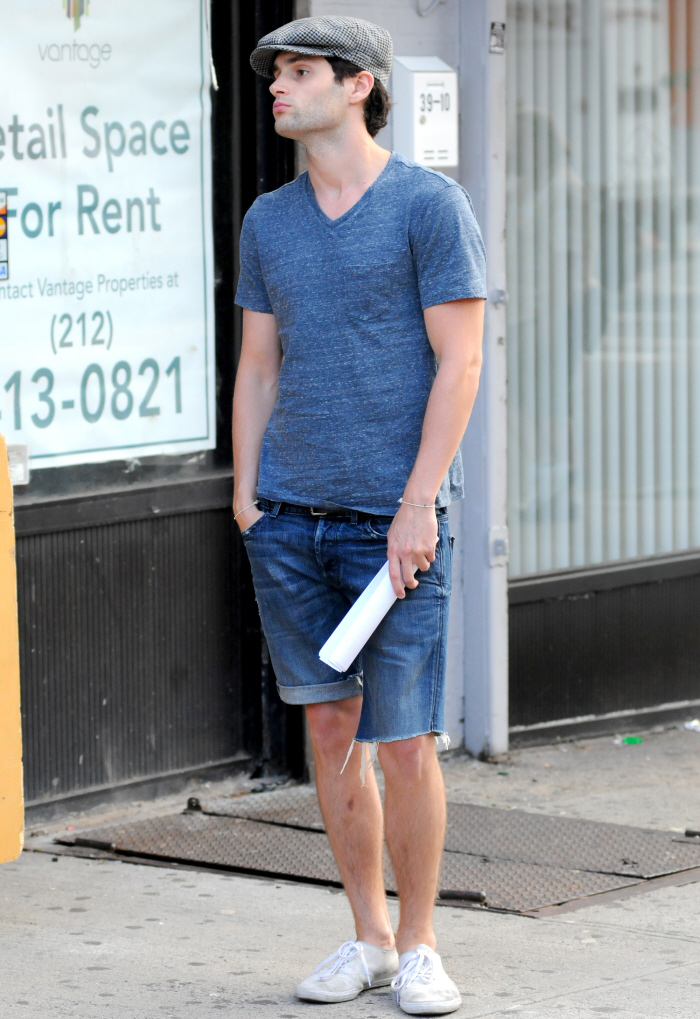 To, uh, this: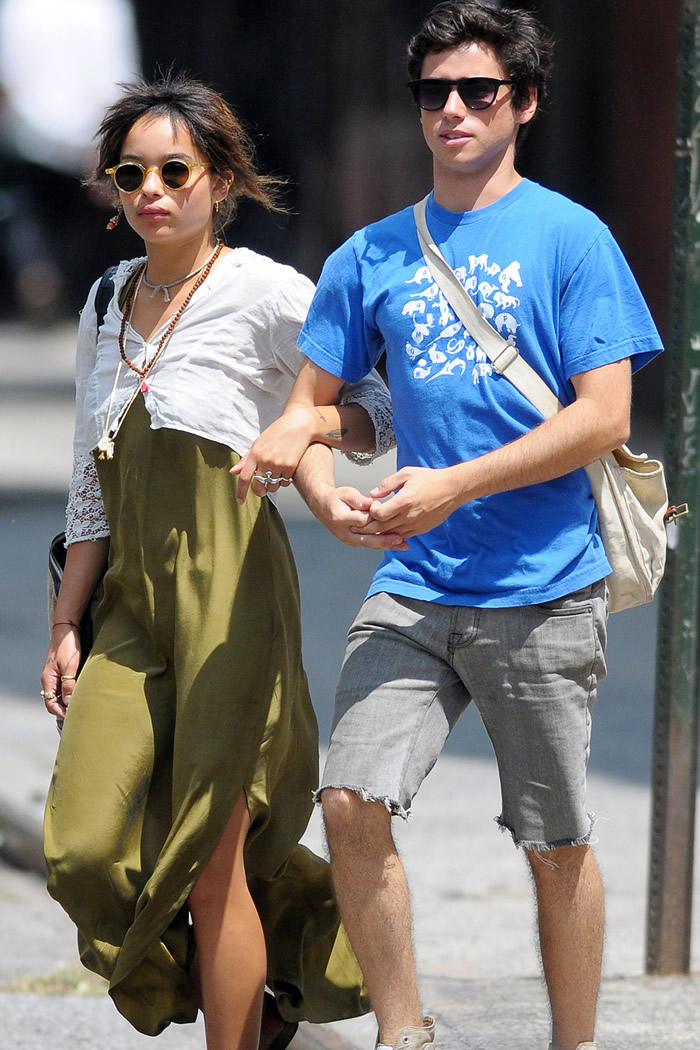 Note by Kaiser: I think there's another possibility in the mix – that this new guy is Zoe's gay BFF. That's what their body language says to me. Anyone else?
Images courtesy of Pacific Coast News, WENN, W magazine