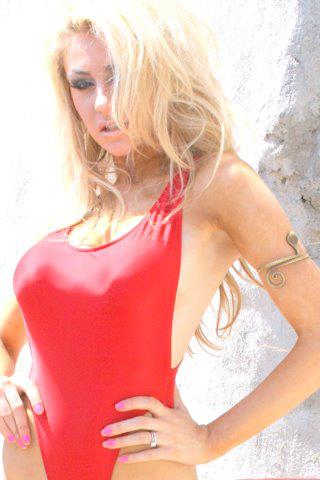 I'm pretty sure we already saw at least one of these photos of teen bride Courtney Stodden, who is "happily" married to character actor Doug Hutchison, 51, posing in a red bathing suit to look like Pamela Anderson in Baywatch circa when she was hot. Now there are more photos of Courtney trying to bring the sexy with comically contorted expressions, over-the-top poses and a bathing suit that is way too high cut. Courtney posted these on what appears to be her official Facebook. She tweeted about it too, writing "Just completed my session; Court does Pam! XO's"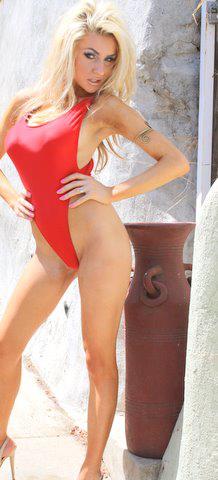 Some of her other tweets are so suggestive they make me cringe:
A soft sensation sweetly kisses my body as I prepare for a sexy hot photo shoot this afternoon. What a breathtaking morning it has been!



Stepped my paws into a sexy wet cat-suit; Prowling mysteriously around the house while lickin' my lips searchin' for some nip! MEEEOWWW!

I assume that Doug wrote that ridiculous crap, not Courtney. It's gross.
I don't want to make fun of this girl since she's so very young and clearly under the influence of a stage mother who groomed her to turn out this way and then convinced her that it was fine to marry a dude older than her dad. She's only 16, and while I didn't believe that at first some Facebook inquiries I made to people who grew up with her (and were commenting about her on Facebook well before this scandal came out) confirmed her age. E! News was also able to find her birth certificate, which lists her date of birth as August 29, 1994. At least she'll be 17 in a couple of weeks, not that it made her legal before her mom and dad signed off on her marriage to a old guy they swear isn't a creepy predator.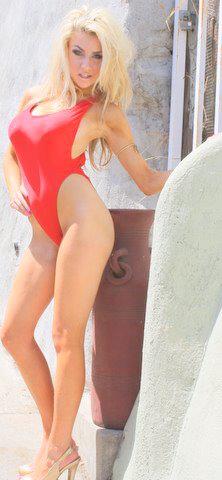 So this is Courtney, and she seems to have been raised to become this parody of a sex kitten. It's funny but sad, and kind of a sad commentary on the state of the media too. This is just one example of the slippery slope of our reality show culture. It remains to be seen whether she'll get even more mileage out of this marriage, and whether it's "real" or a publicity stunt. I'm hoping for her sake that it's all a put on, but I doubt that she's that convincing of an actress.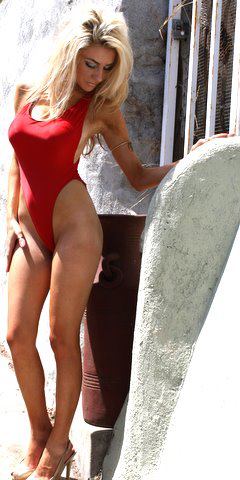 [story via ONTD]