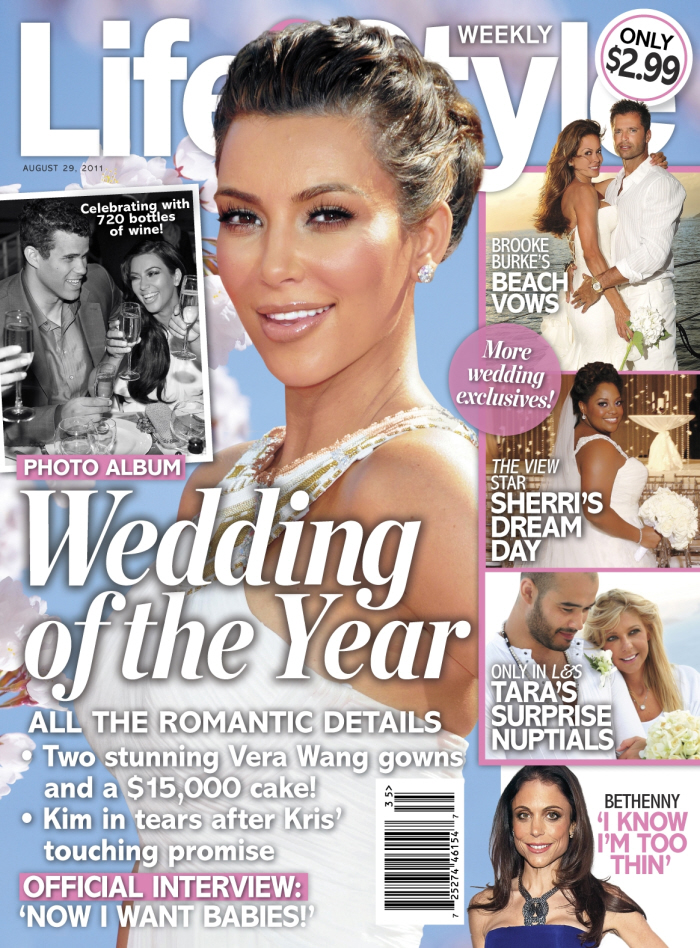 The amount of news about Kim Kardashian's crazy wedding is absolutely ridiculous. I just pulled FOUR tabloid stories about it, and that was just from about three minutes of searching. So, obviously, Kim is marrying Kris Humphries this Saturday, and the famewhore family cannot exist without going completely overboard on everything and telling everything to everybody. Here are some highlights of the coverage:
*The shoes: Life & Style is reporting that Kim had four pairs of Christian Louboutins made for the big day.

*The cake: Kim, with the help of mom Kris, chose a 10-tier cake with chocolate chip frosting worth $20K!

*The guests: OK! says that Kim has asked the attendees to dress in black and white.

*Who's coming? Kathie Lee Gifford, Jennifer Lopez, Ryan Seacrest, Venus & Serena Williams, Nicole Richie, LaLa Vazquez, Ciara, Demi Lovato, Justin Bieber, and Victoria Beckham are among the A-Listers who received invites!

*The color scheme: It's black and white, all the way! Kim has picked white South African roses as decorations!

*The transportation: White Rolls Royces and Maybachs will take the guests from the Four Seasons Biltmore to the private estate in Montecito where the ceremony is being held.

*The wine: Guests will toast to the newlyweds' love with more than 720 bottles of chardonnay, rosé, merlot and cabernet, courtesy of Malibu Rocky Oaks Wine, an insider tells Life & Style.

*Beauty prep: Kim's beauty prep has consisted of several consultations at Beverly Hills Nail Design to try out shades of pink polish and test-driving a darker hair color for the big day. "Before the wedding, we plan to glaze her hair once or twice again," colorist and Goodform co-owner Rebecca Friedman tells Life & Style."Kim's definitely a calm bride," she adds. "She's just really, really excited."

*Kim & Kris's honeymoon won't happen until 2012, Life & Style reports. A source says, "With her work schedule, that's the earliest Kim can get away." WTF? Her "work" schedule? Kris is pissed off too – "Kris is not over the moon," says the source. But he's still playing along: While in New York, the newlyweds will stay in a penthouse suite at the chic Gansevoort Park Avenue hotel. Once filming for Kourtney & Kim Take New York wraps, the buzz is that they'll get their own spin-off, that chronicles their lives as newlyweds.

*Due to space restrictions, "the bride-to-be was forced to disinvite 50 people from her guest list — just days prior to the wedding." The fire marshal was about to shut it down: "The fire marshal got involved. Once the fire department learned about all the TV equipment that's going to be inside the space — the lights, the cameras and the production crew — Kim was told she had to cut the guest list by 50 people!" Now, the friend says, Kim is being forced to call friends and tell them they can't come.
[From Life & Style and Hollywood Life]
What else? Kris Jenner is going all momzilla on Kim's bridezilla. According to tabloid reports, "Kris Jenner is attempting to make the wedding about herself by wanting to wear white and inviting a bunch of people Kim doesn't even know. All Kim wanted was for everything to be perfect. But instead it was nonstop drama. Kris thought both of them wearing white would cause a lot of fun buzz. But the whole thing just made Kim upset." Oh, and apparently Kim's sisters hate their bridesmaids' dresses too. Did they want to wear white too?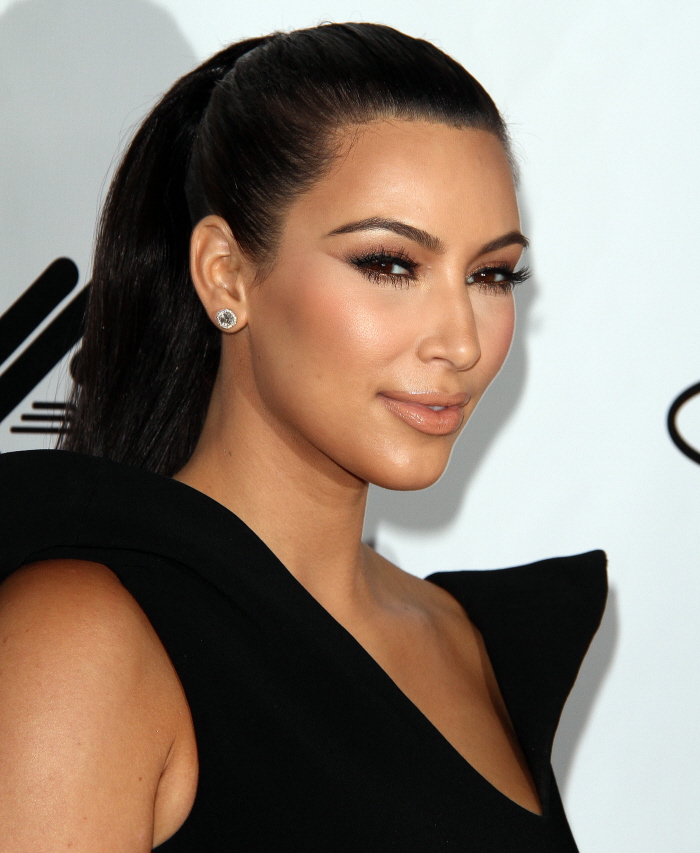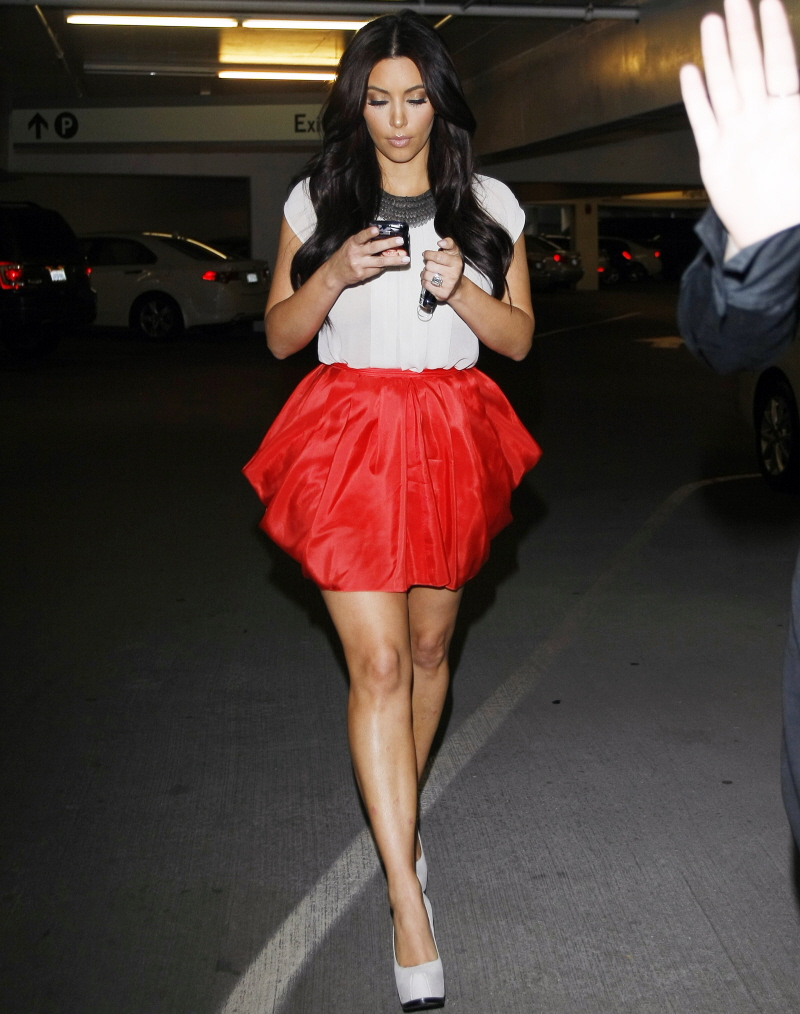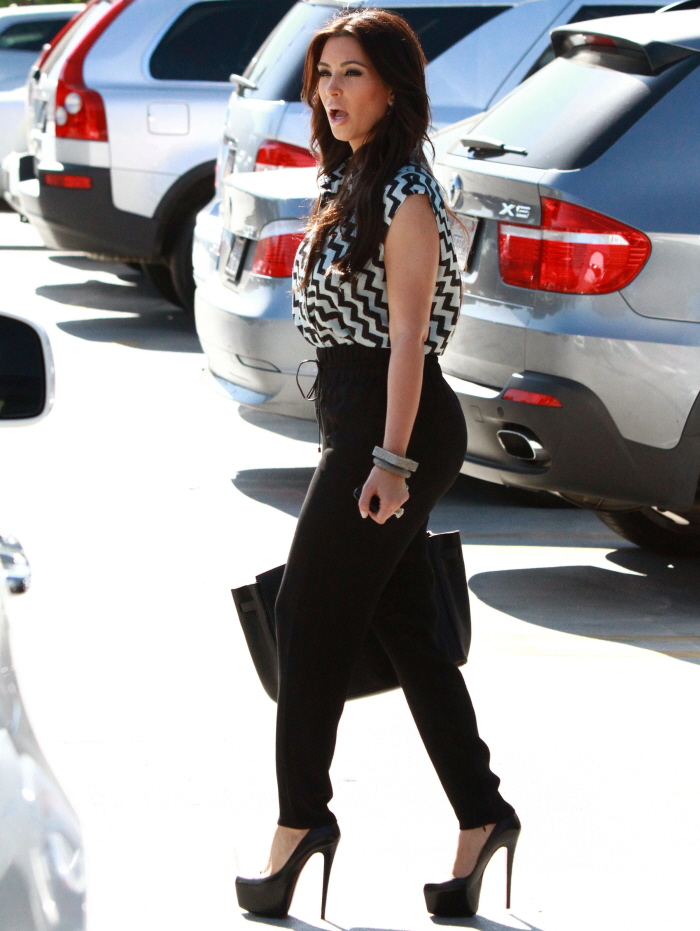 Photos courtesy of Fame, Life & Style.