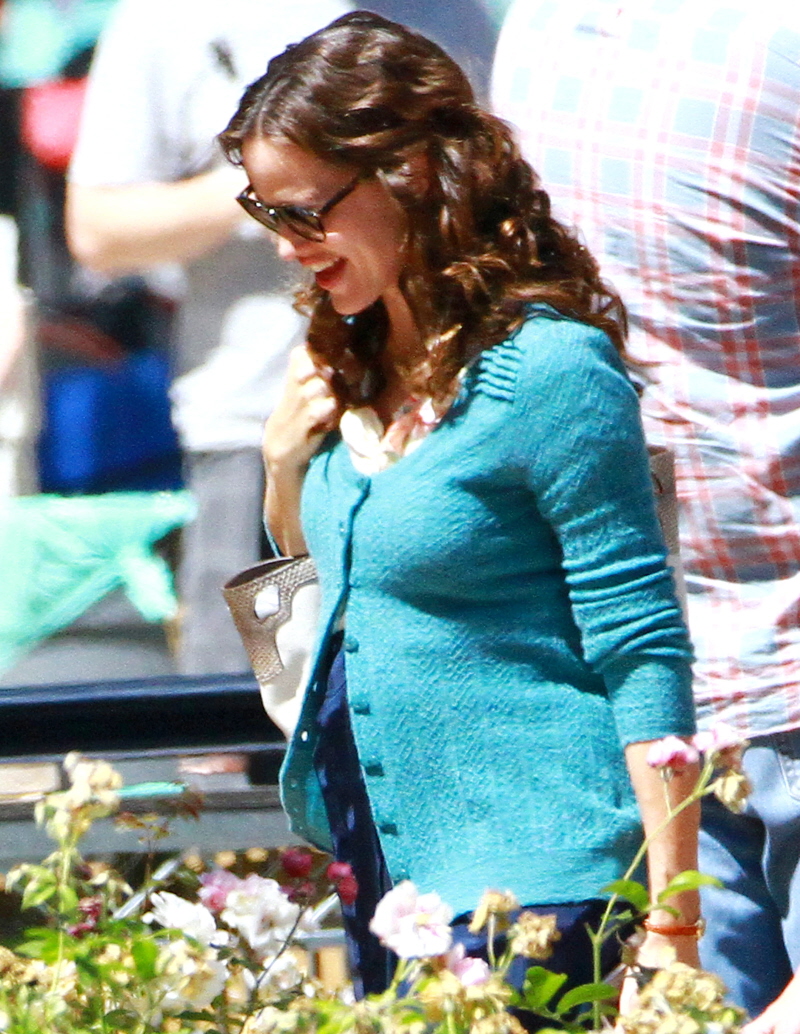 For a while now, I've been defending Jennifer Garner against the constant claims that she's pregnant for the third time. Garner has said before that Seraphina was her last, and I think it's rather mean to constantly call bump-watch on Garner whenever she has a small little tummy. Most of the time, it's just a bad combination of food-babies and unflattering clothes. But over the past few months, there have been several blind items suggesting Garner is knocked up again (despite her rep's denial in June) and in photos over the last week, I'm starting to wonder: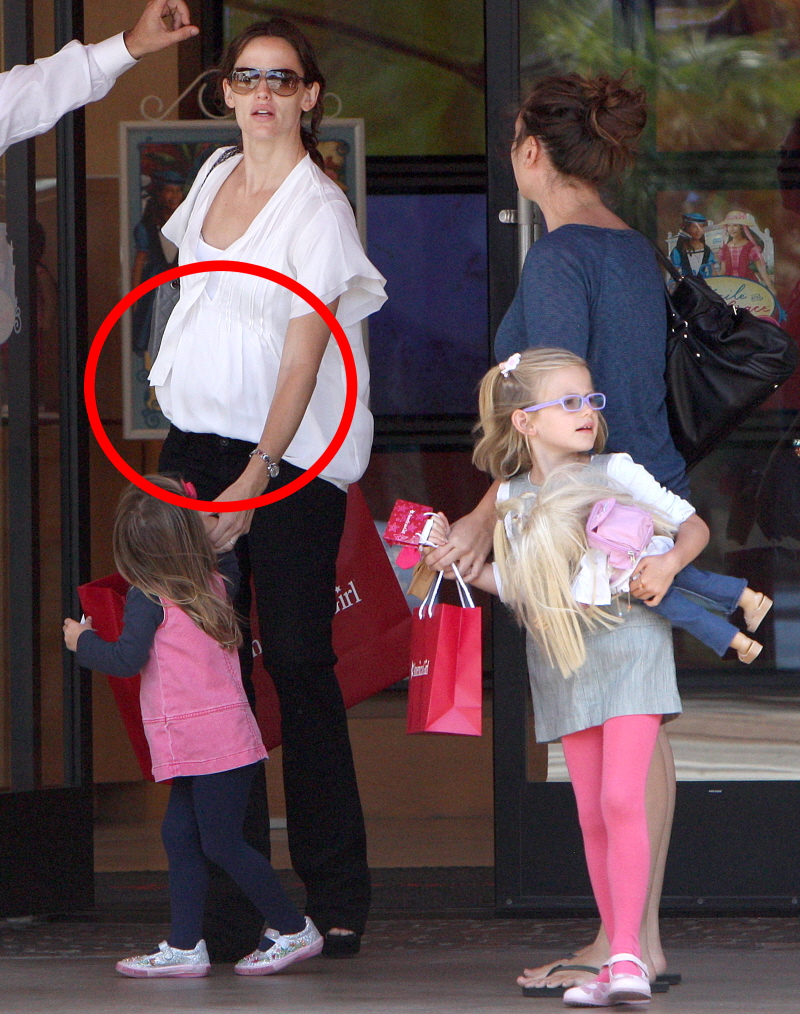 Is it possible that she's pregnant again? It would make her fans happy, sure. And I would guess that Garner would be a great mom to yet another kid. It also wouldn't surprise me if Ben Affleck and Jennifer both decided to "try for the boy". But I still get the feeling that if she is pregnant, it's probably not the happiest news for Ben and Jen, who seem to still be working through some issues in their marriage. Maybe this is how they're working through those issues – who will pay attention to stories of Ben's gambling problem or infidelity when a new addition to the Dimple Parade is in our midst?
All of these candid photos are from the past week, but yesterday Garner was at the D23 Expo in Anaheim, where she wore an odd blue dress that seems to be oddly puckering around her midsection. We don't have access to the photos, but go here to look. I mean, the dress is fitted so I feel like she's not pregnant and she's just gained some weight in her midsection. But she totally look pregnant to me.
PS… Her boobs look bigger too, right?
Update by Celebitchy: Jennifer Garner's pregnancy has been confirmed.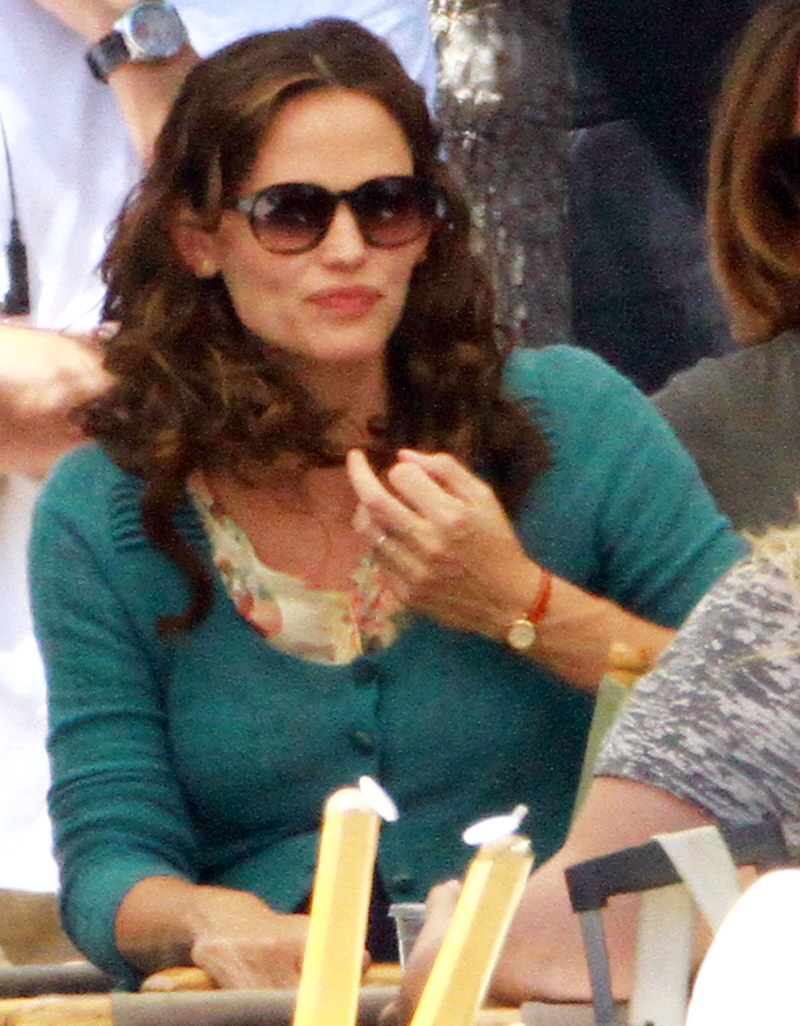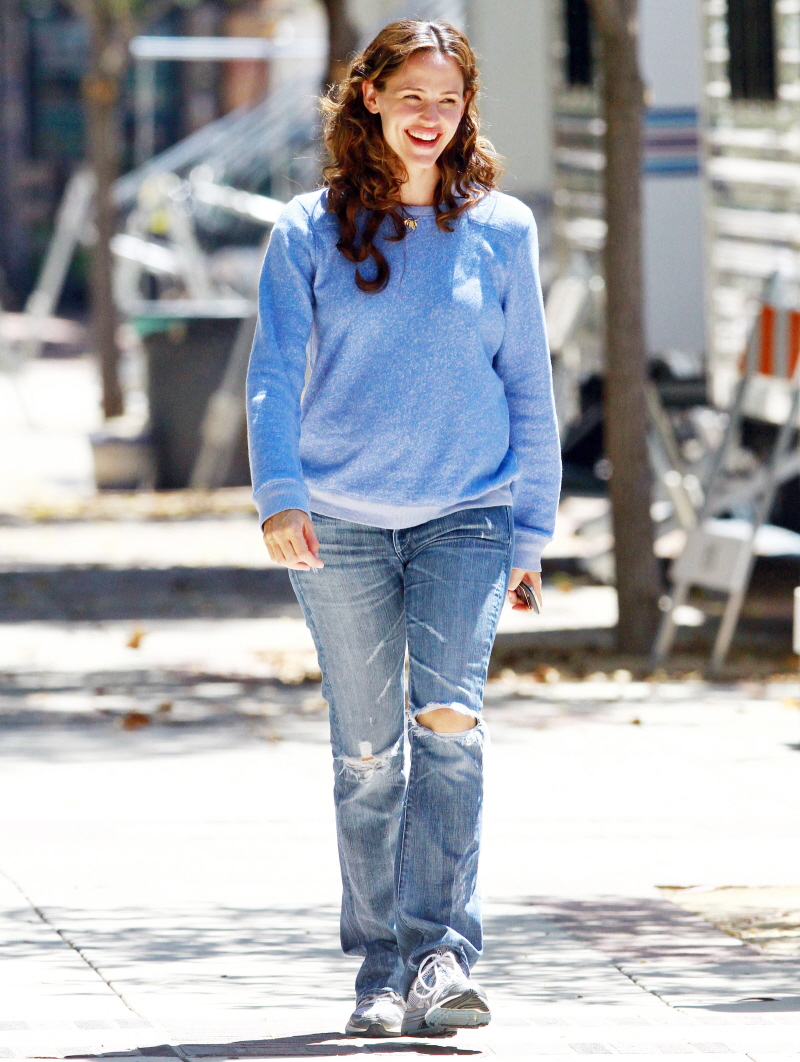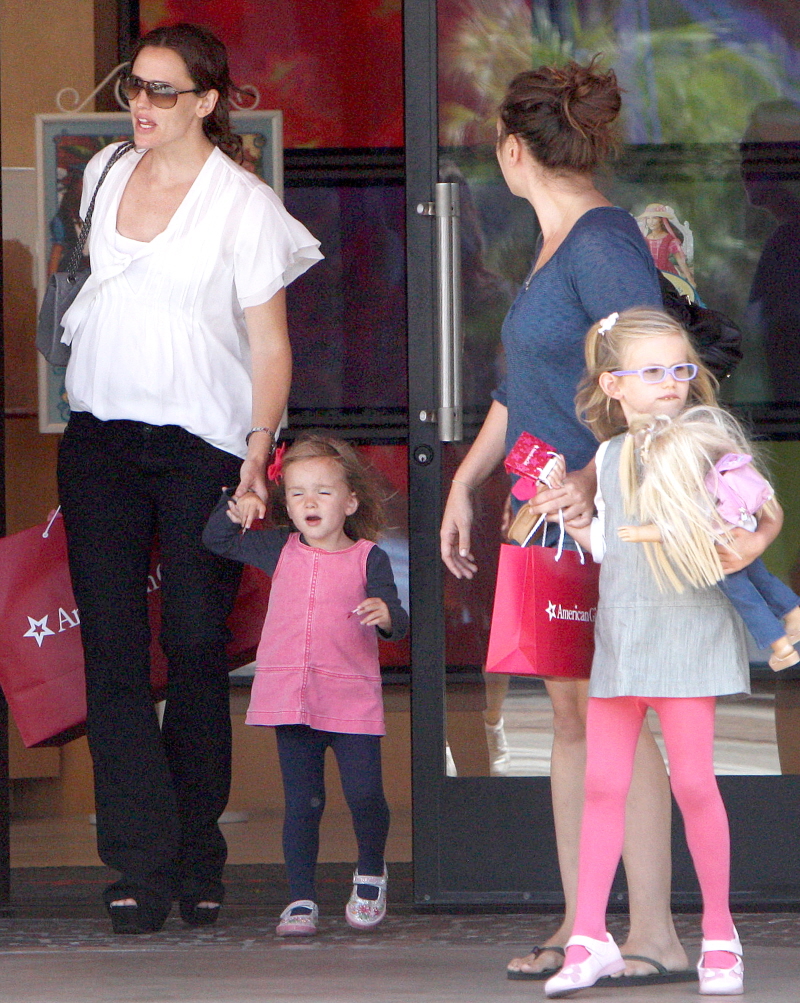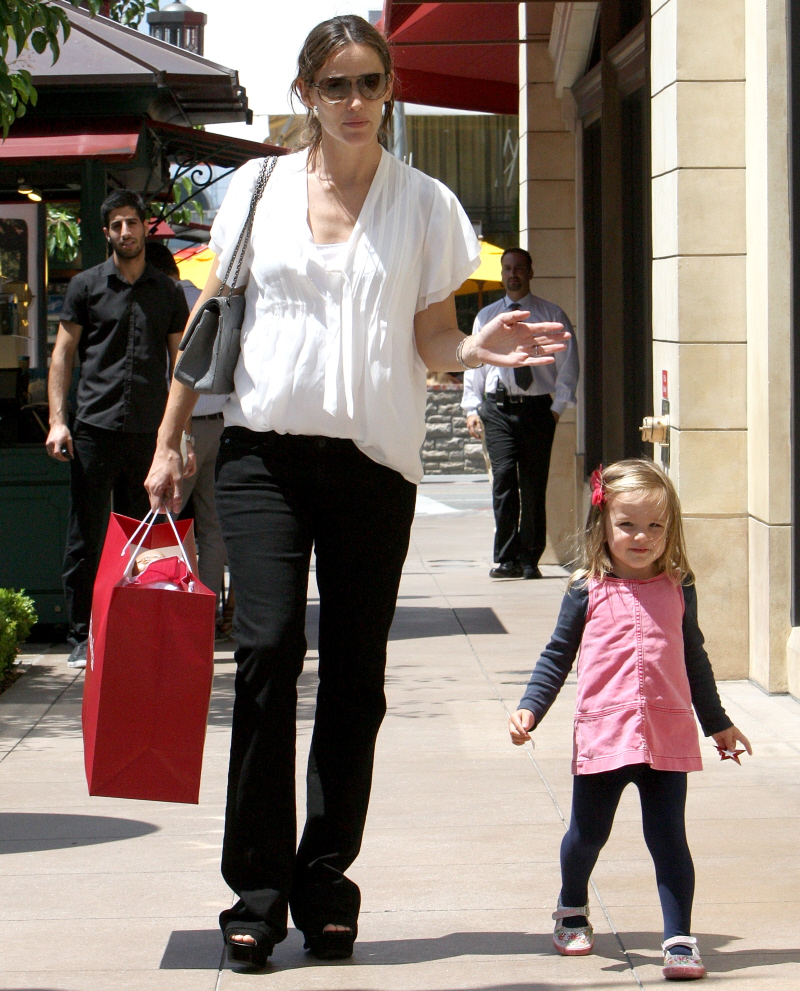 Photos courtesy of Fame.