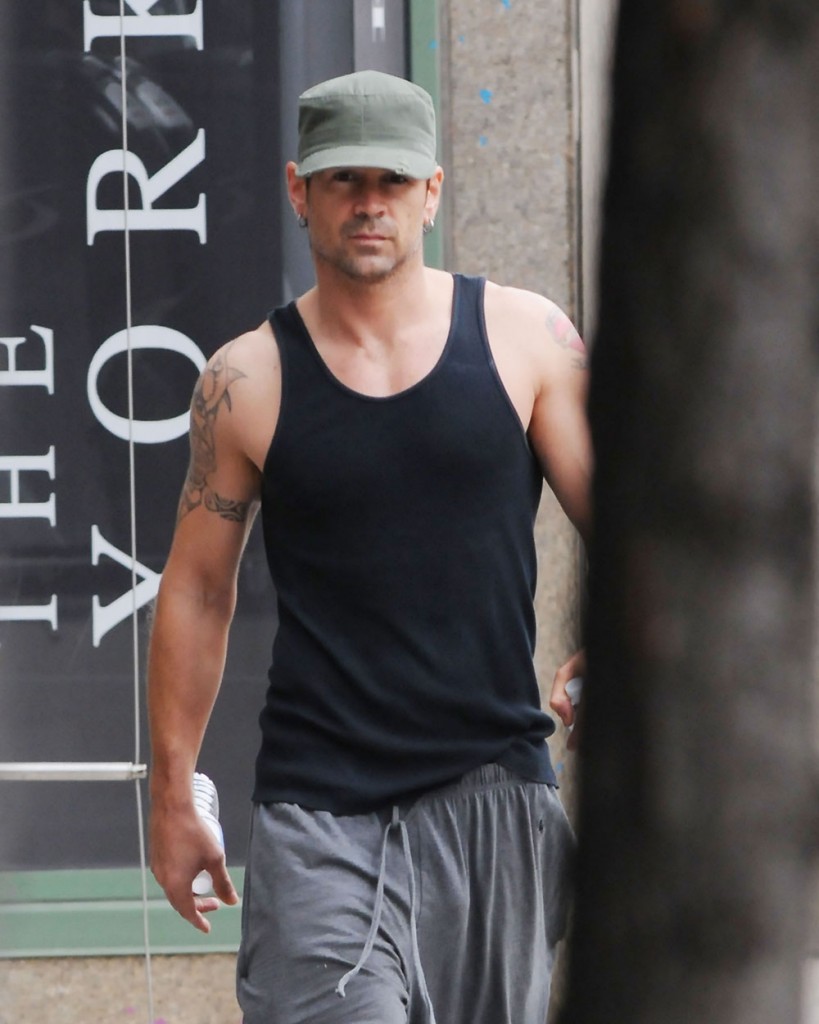 These photos of Colin Farrell's hot arms while he's out on Toronto remind me of that video of Ryan Gosling breaking up a fight. (I wrote "Ryan Reynolds" at first. Poor Ryan Gosling.) I was so surprised to see how huge Ryan's arms were that at first I thought Ryan was another guy in the video. Colin is more filled out than I would have guessed, but he's not as buff as Ryan. He looks really good here apart from the goofy tattoo. It says "Rita" in the middle, which is his mom's name and Jimmy Jr., his first son, is inscribed across the bottom. I can't read the other name at the top.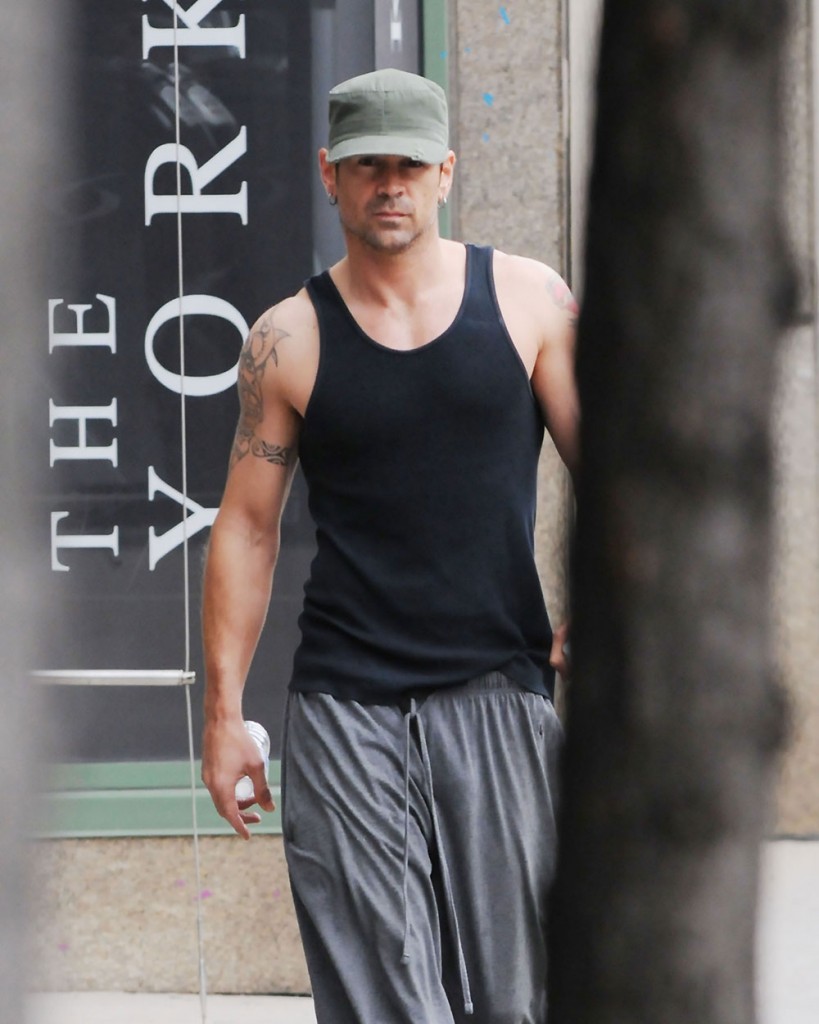 Anyway the real story is that you can see the outline of Colin's bulge in these workout pants. I was so mesmerized by his tight torso that I almost missed it. Kaiser is telling me he's nicely endowed, since I defer to her to judge dong size. So I guess we know where he gets that swagger.
Colin is in Toronto filming that Total Recall remake, which Len Wiseman is directing and which also stars Kate Beckinsale, Bryan Cranston and Jessica Biel. I don't remember the original at all and I don't consider it a classic so I couldn't care less if it gets remade.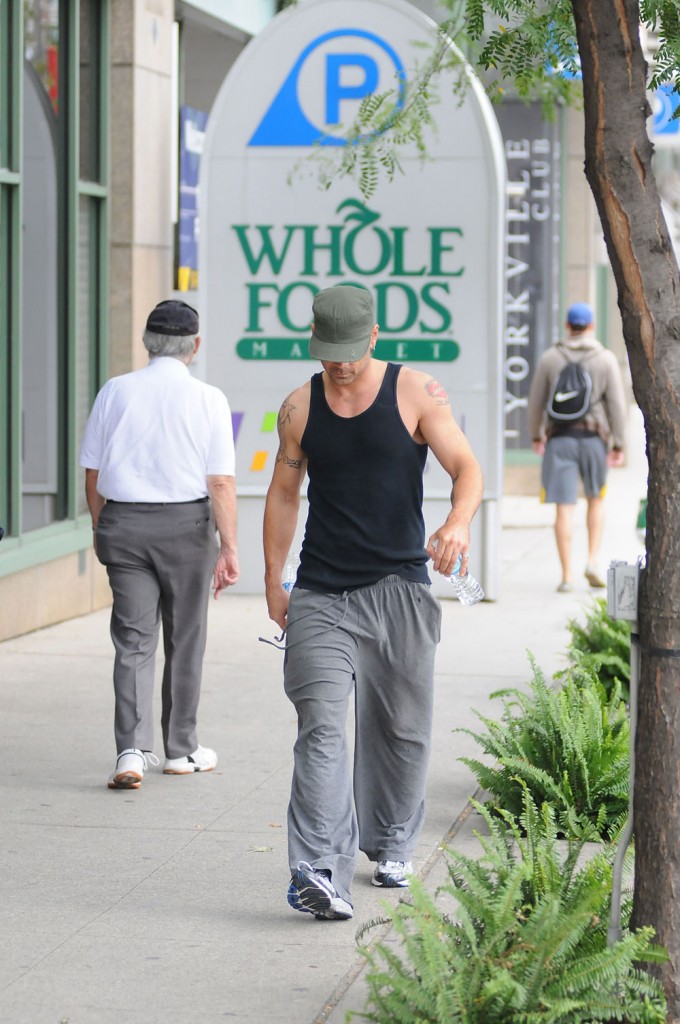 Fright Night came out a week and a half ago and it's only made about $14.2 million after a $30 million budget. I should go see it while it's still at the movies. Or maybe I'll wait for the DVD. Hopefully they'll make up some of that budget in DVD sales. If they're smart they'll put it out around Halloween.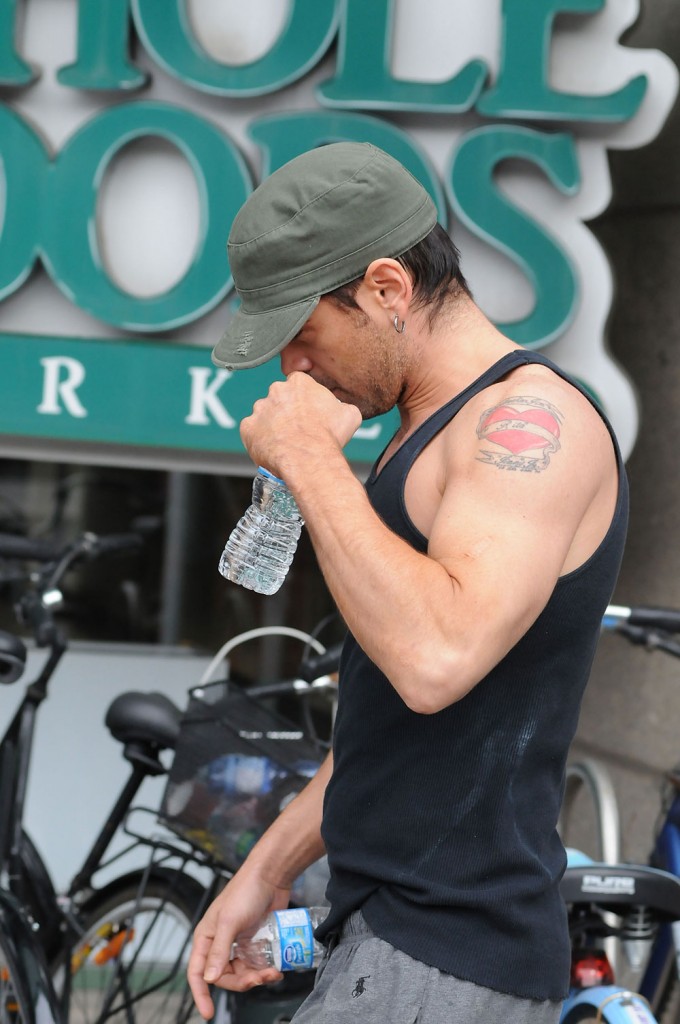 Photo credit: WENN.com