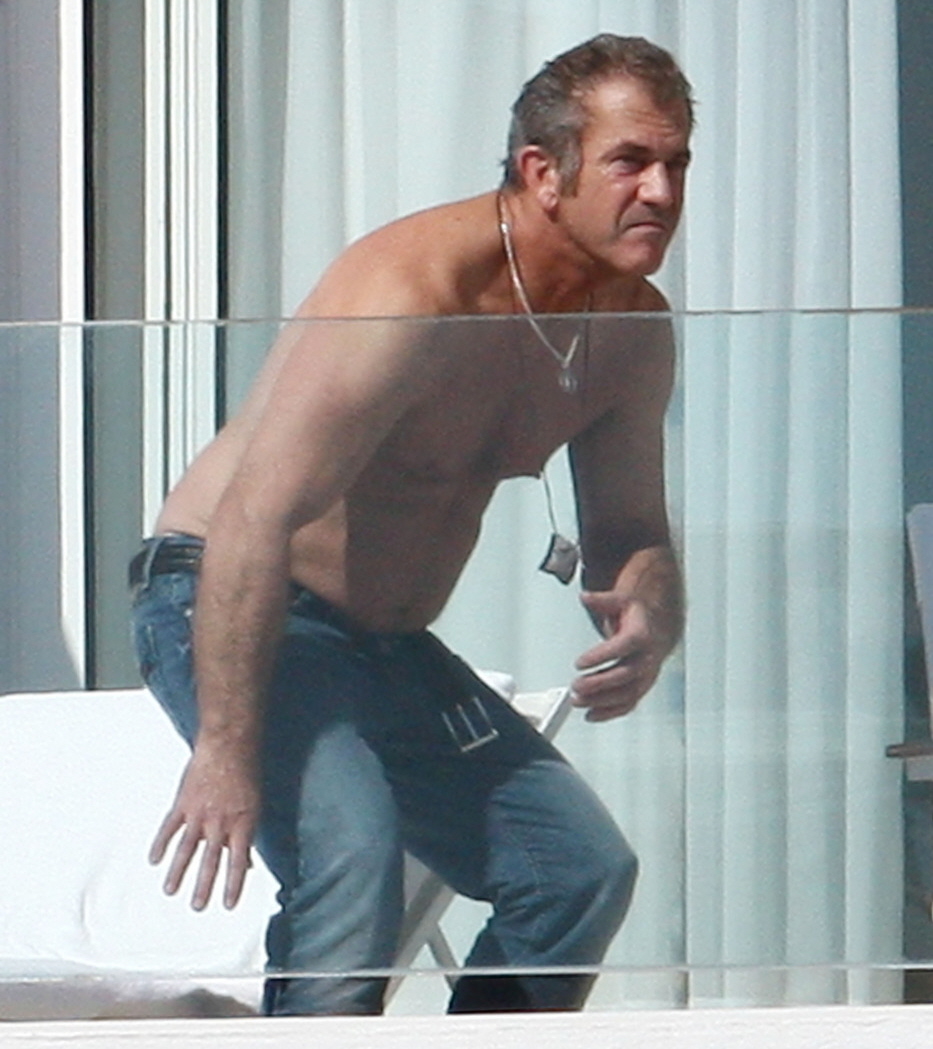 Mel Gibson and his baby-mama Oksana Grigorieva came to some kind of settlement yesterday, but I have no idea if this is truly the end of everything. I think this is the end of financial settlement part of Mel and Oksana's legal drama, but there are probably more custodial issues (for baby Lucia) yet to work out? People Mag says that the custody agreement has been folded into this financial settlement too, but I don't know. All I know is that in California, Mel Gibson is allowed to punch his girlfriend in the face, claim that she deserved it, and walk away with a slap on the wrists. I know that Mel Gibson is allowed to stalk, harass, threaten and abuse his girlfriend, and then he gets to just write a check for 0.0002% of his net worth (if that) and walk away. I know that this is all very far from over.
To end the acrimonious dispute that practically dates back to the October 2009 birth of their daughter, Lucia, Mel Gibson agreed on Wednesday to pay $750,000 over the next five years to ex-girlfriend Oksana Grigorieva.

The actor-filmmaker will also allow her to continue to live in a house he owns in Los Angeles.

"Thanks, your honor, for bringing this case to a reasonable conclusion," Gibson, 55, told Los Angeles Superior Court Judge Peter D. Lichtman, who articulated in a hearing the terms agreed upon by the parties over four days of negotiation last week.

Under the deal, Gibson will sell the house when Lucia turns 18 and puts the proceeds in a trust for her.

Also under the deal, the parties are not allowed to publicly discuss each other or their relationship. Lichtman specifically said they also cannot write books about each other.

Grigorieva's attorney told reporters that his client was in a loving, three-year relationship with Gibson before things went bad, and that she is pleased with the agreement and looking forward to focusing on her daughter and her music career.

"Oksana settled this case today because it's in the best interests of Lucia," said attorney Daniel Horowitz.

Under the agreement, custody of Lucia will be shared 50-50. Issues pertaining to child support were presumably discussed behind closed doors and not publicly disclosed.

The agreement settles a civil lawsuit that Horowitz threatened to file on behalf of Grigorieva, 41, and her teenage son, Alexander, whose father is Timothy Dalton. Alexander witnessed an incident last year in which Gibson allegedly assaulted Grigorieva as she was holding Lucia.

To settle the matter in criminal court, Gibson pleaded no contest in March to misdemeanor battery.
[From People]
I can't believe she only got $750,000. Last year, there were wide reports that Mel had offered her $15 million, which would have included a massive gag order and a similar custody agreement. So… golddigger fail? God knows. I would imagine Mel probably has to pay Oksana's extensive legal bills, though. Oksana has run up millions in legal bills. So that's something, at least.
Here are some photos of Oksana coming out of court yesterday: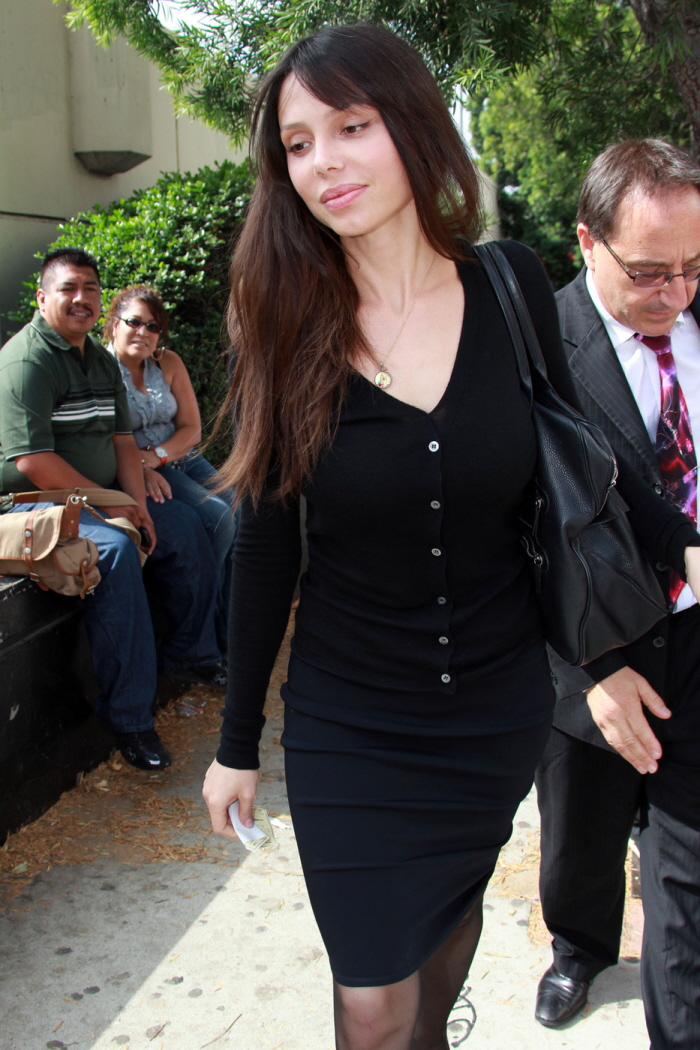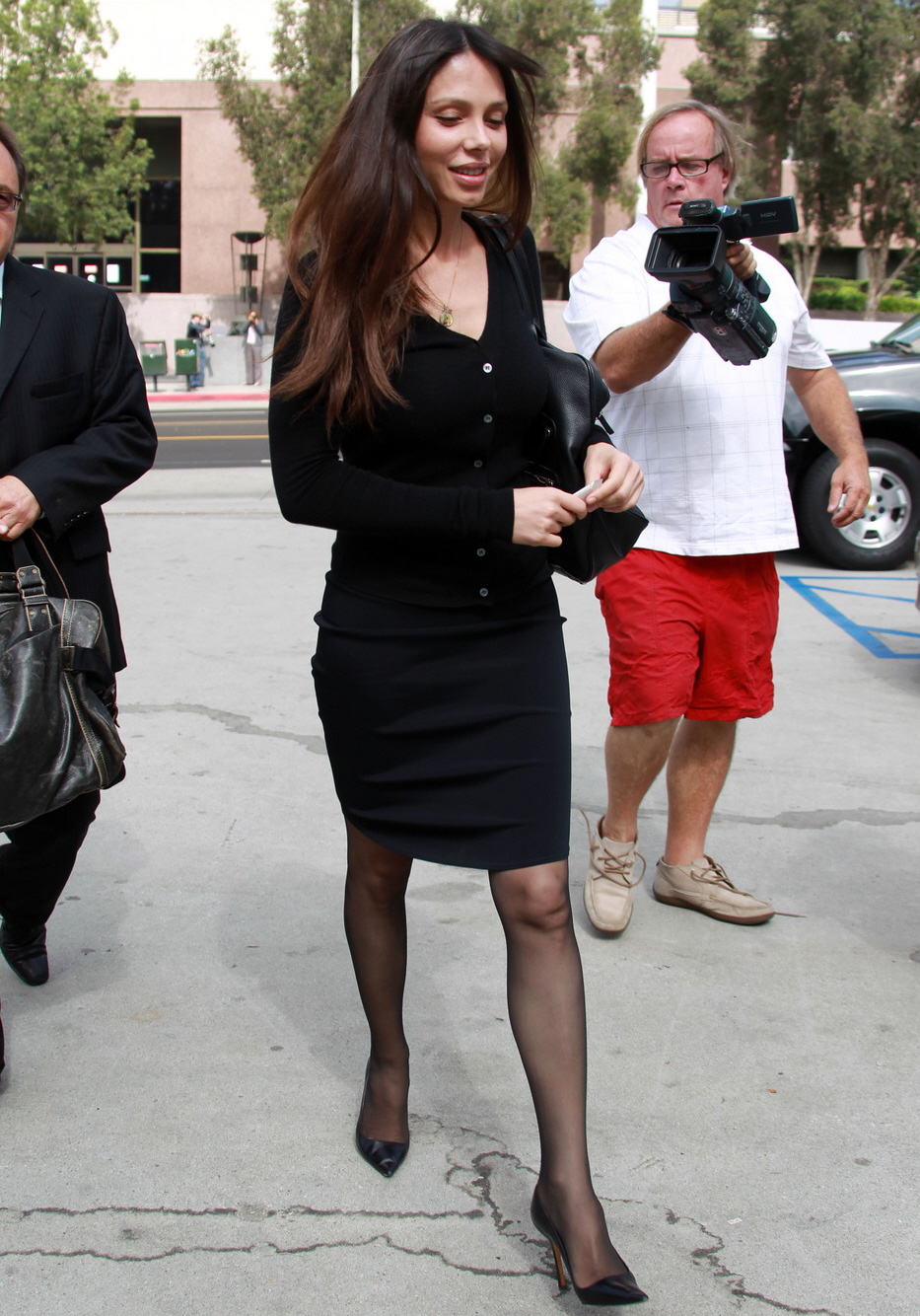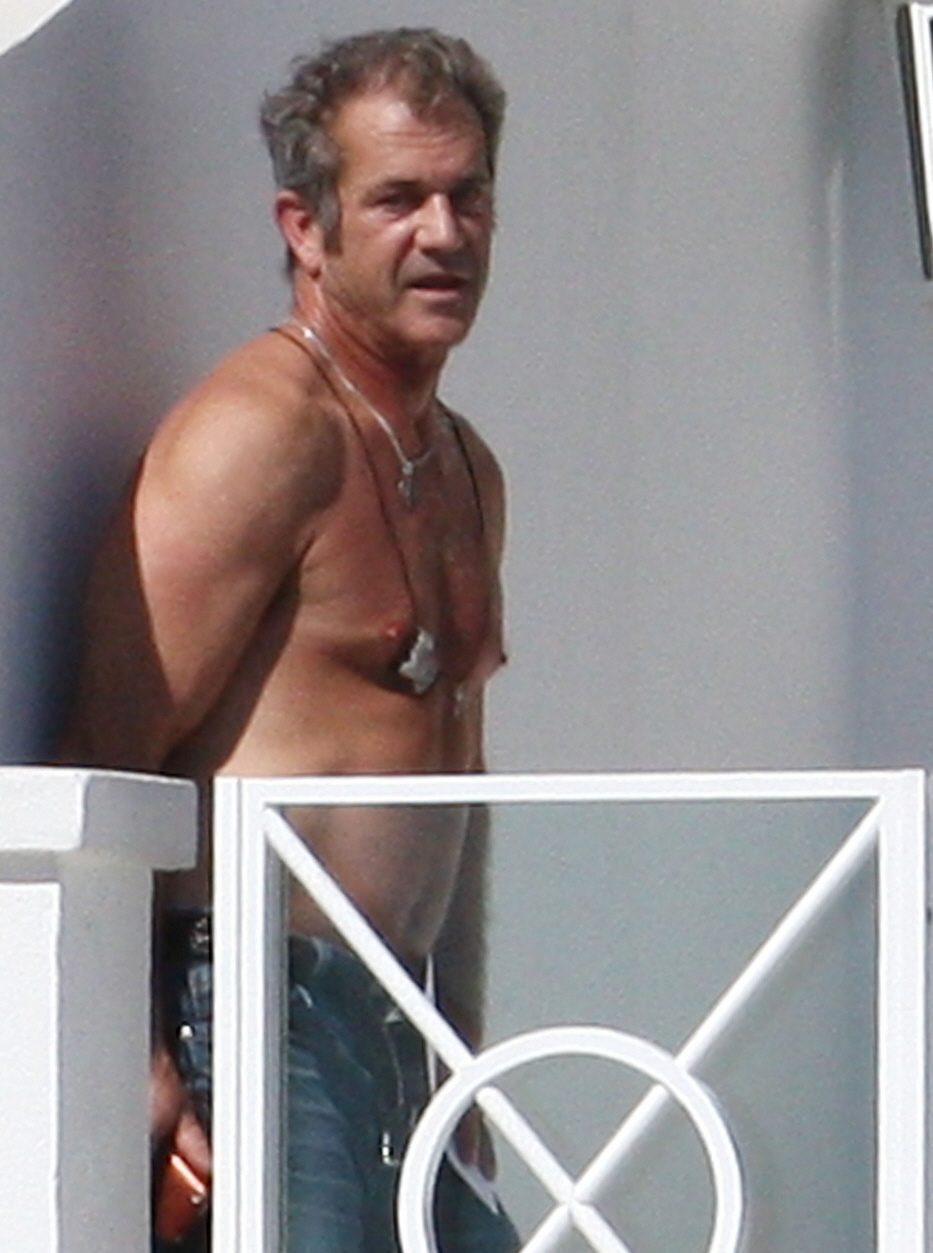 Photos courtesy of Pacific Coast News, WENN.