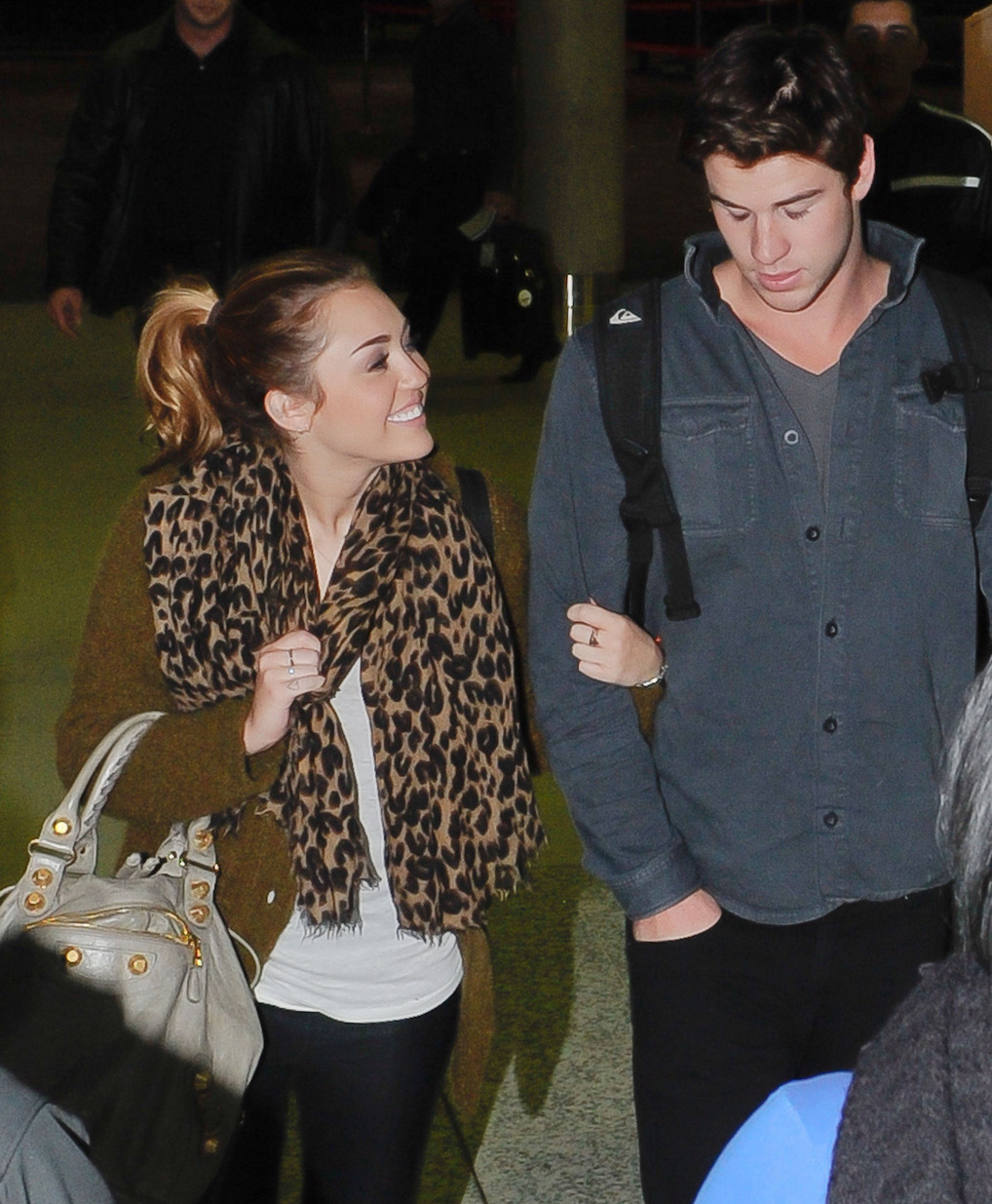 Liam Hemsworth is Miley Cyrus's first great love. When they initially got together, it was an on-set romance that managed to last longer than some predicted. They were together for more than a year, and then, not surprisingly, they split. Most of us just rolled our eyes at Miley, and hoped that she wouldn't go to crazy after the breakup. Then something weird happened – everything around Miley went crazy (like her father), but she didn't. She kept her head down, kept doing her work, managed to keep a consistently lower profile, and suddenly, magically, Miley and Liam were back together. And for their second time around, it seems… different. Less famewhore-y. Less like an on-set romance between two young kids, destined to fail. It seems more like a real relationship, with give and take and growth on (hopefully) both sides. Us Weekly has a story on why Miley and Liam are making it work this time:
For Miley Cyrus, the secret to rebuilding her romance with Liam Hemsworth was learning how to relax.

"He wanted her to calm down and stop going out as much," says a source close to the Australian Hunger Games actor, 21, who split with Cyrus after a year of dating and reuniting with her this spring.

So the singer, 18, focused more on a homebody lifestyle.

"Now they're doing more things like game nights and having friends come over," says the insider. "They have a lot of fun together!"
[From Us Weekly, print edition]
I like that Liam is teaching Miley the value of not partying, of not being a mess, of being quiet and low-key. I hope that this is a sign that Liam adores her as much as I think she adores him. I hope that this isn't a sign that he's controlling her and isolating her. You never know, but I do think his influence is probably overwhelmingly positive. Miley's gotten a lot better, y'all.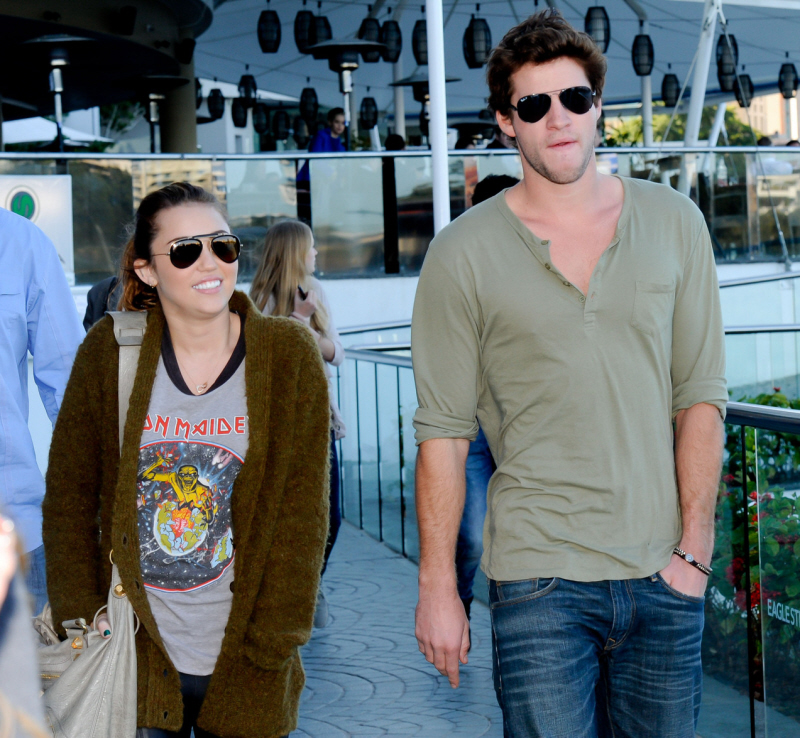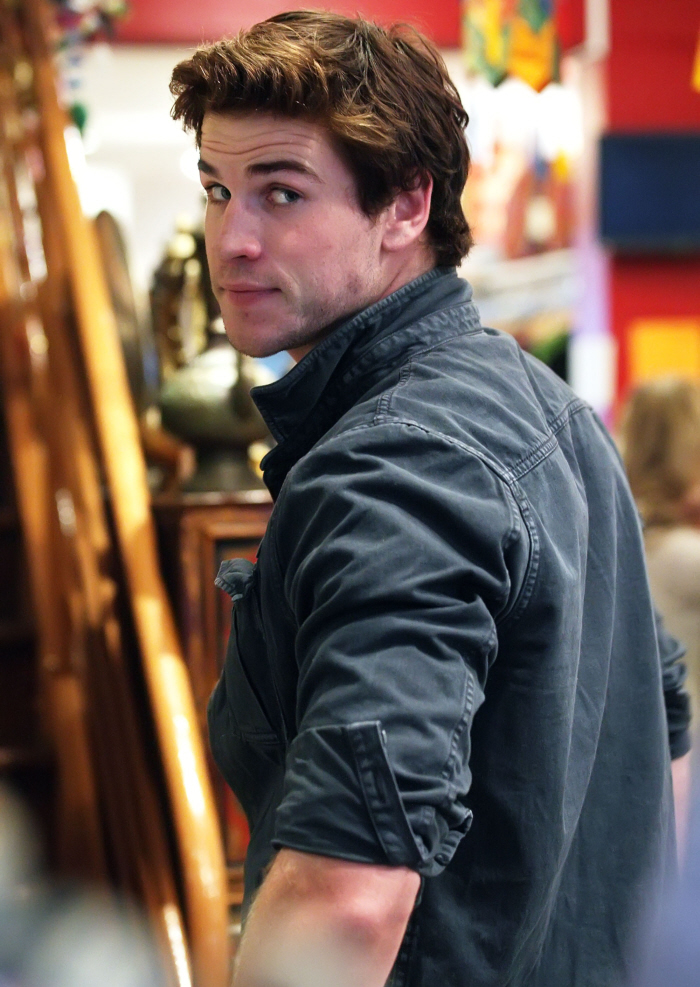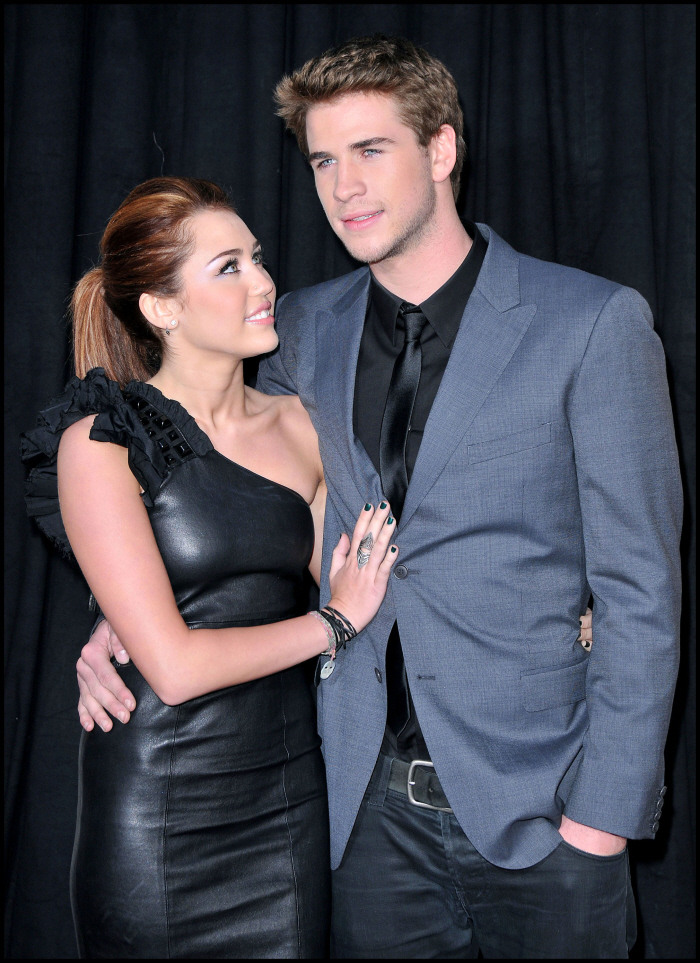 Photos courtesy of WENN, Fame and Pacific Coast News.