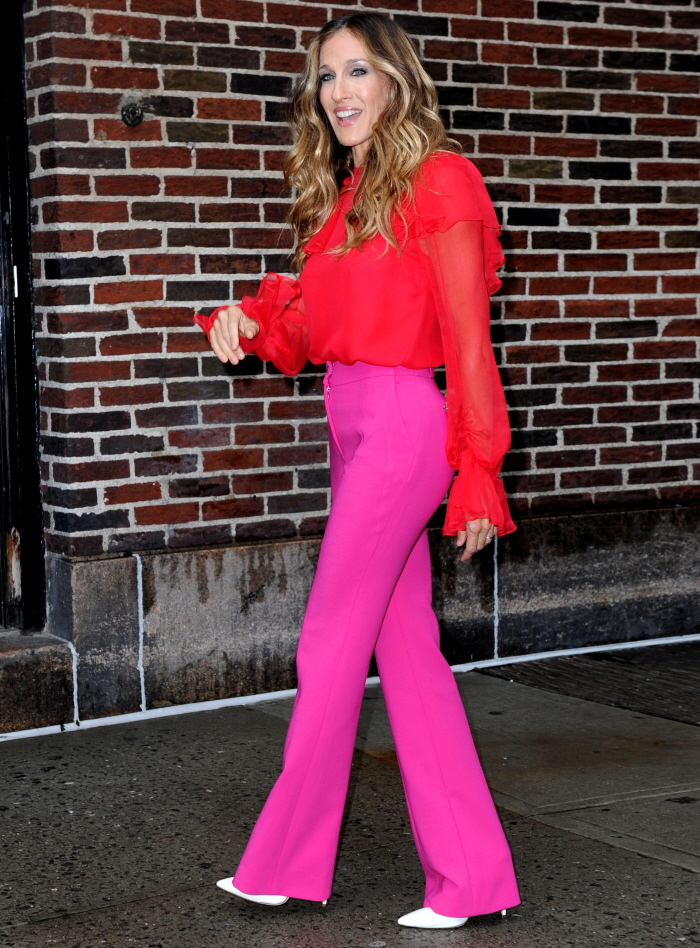 These are new photos of Sarah Jessica Parker outside of The Late Show yesterday. The outfit is Prabal Gurung. Thoughts? It's looks like an acid trip too me – the colors are too saturated, the pink is too childish, the pants are too high. I'm not saying that all high-waisted pants are bad – I actually think these pants are flattering on SJP, but overall the outfit is bad on her, IMO. Oh, and white shoes? It's like color-blocked Saturday Night Fever on an acid trip.
By the way, have you heard about SJP's Nightline interview with Katie Couric? I've included the ABC video below – SJP talks and talks about lots of stuff, being a mom and working a lot and all of that, but there's one particular thing that people are dissecting – SJP claims that she drives a minivan. Jezebel had a piece yesterday on whether that was true – go here to read it. Here's the video:
SJP on dropping the kids off at school: "If I'm running to work and maybe there's parents there who aren't and they're getting to spend 20 to 30 minutes after drop-off together talking — there's a part of me that wishes I could be there," she said. "What I've learned about being a parent is how much you sort of secretly learn from everyone else and how valuable it is."

SJP on her minivan: "Respect the van," Parker said laughing. "I'm telling you it's the most wonderful car."

On the paparazzi: "I think the things that are more painful to me are not the intrusion of paparazzi, it's the lack of civility that I find more intimidating and far more painful an experience," Parker said. "It's the lack of critical thinking. It's the endless snarky, mean way we talk about each other, we approach each other. The anonymity of being cruel, the delight in tearing people down. The tabloid era that we find ourselves in is a cultural boneyard, and that is painful to me. Dealing with the streets of New York and going to the market myself and navigating being a public person, in physical ways, I am up to the challenge. It is the emotional scar tissue that is incredibly difficult for me."

She wants to travel: "As far away as possible, with my children," she said. "Eat the strangest food, see things I could never imagine, smell things, hear things. That I have to do. I have terrible, wonderful, wanderlust."
[From ABC News]
Eh. Whatever. Would SJP lie about having a minivan just to seem more mom-friendly? Why would you lie about something that could so easily be confirmed? That being said, I still haven't seen it confirmed, and Jezebel makes a good point that perhaps SJP is discussing a rental minivan with a hired driver? Or maybe SJP just has a minivan for her Hamptons house?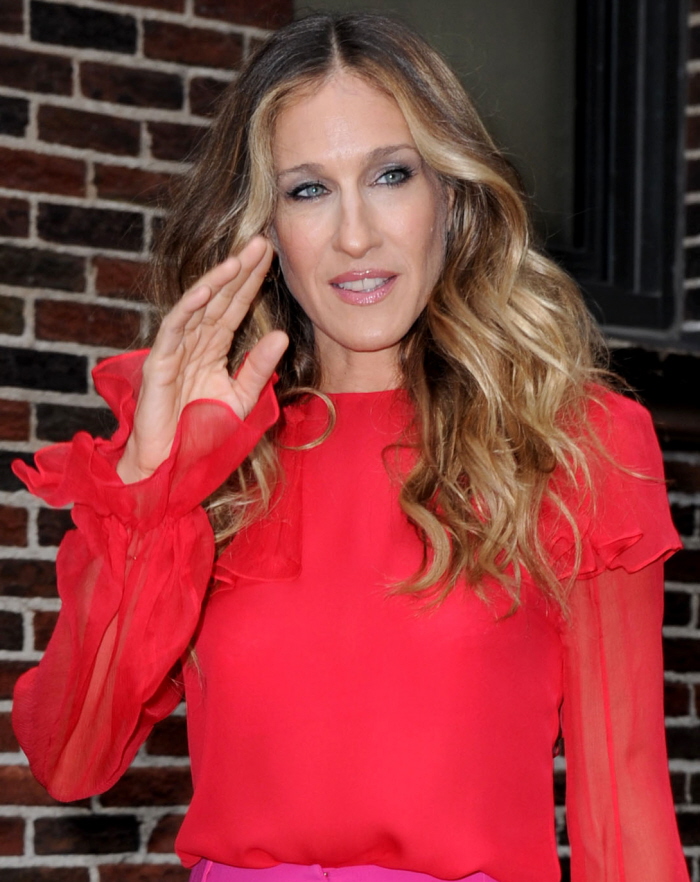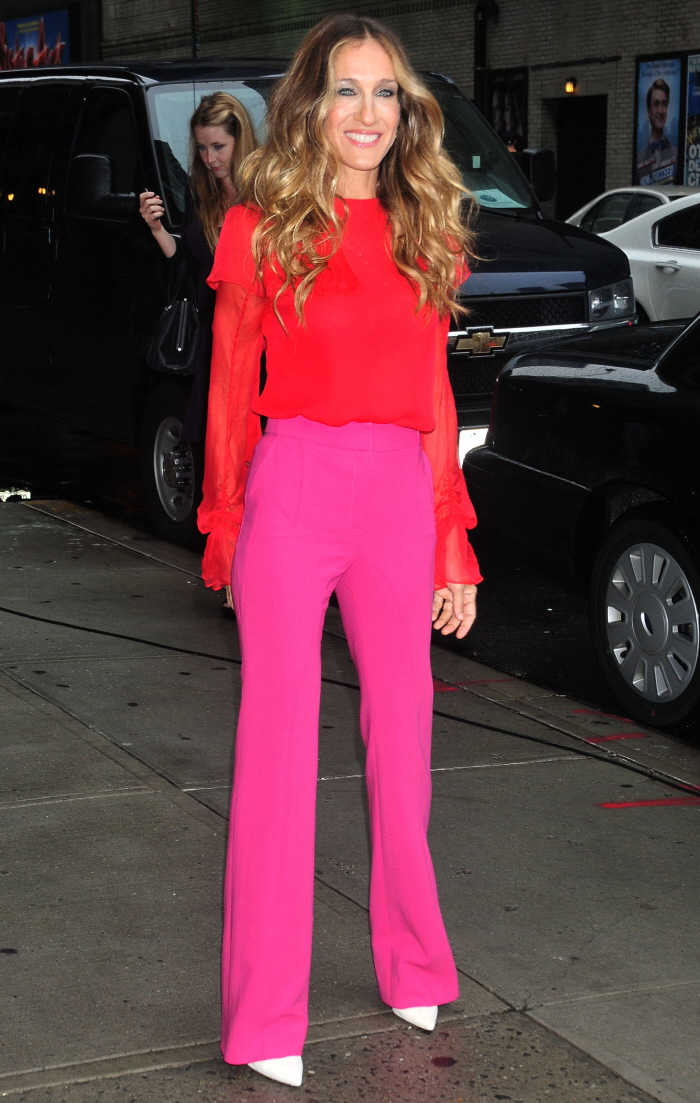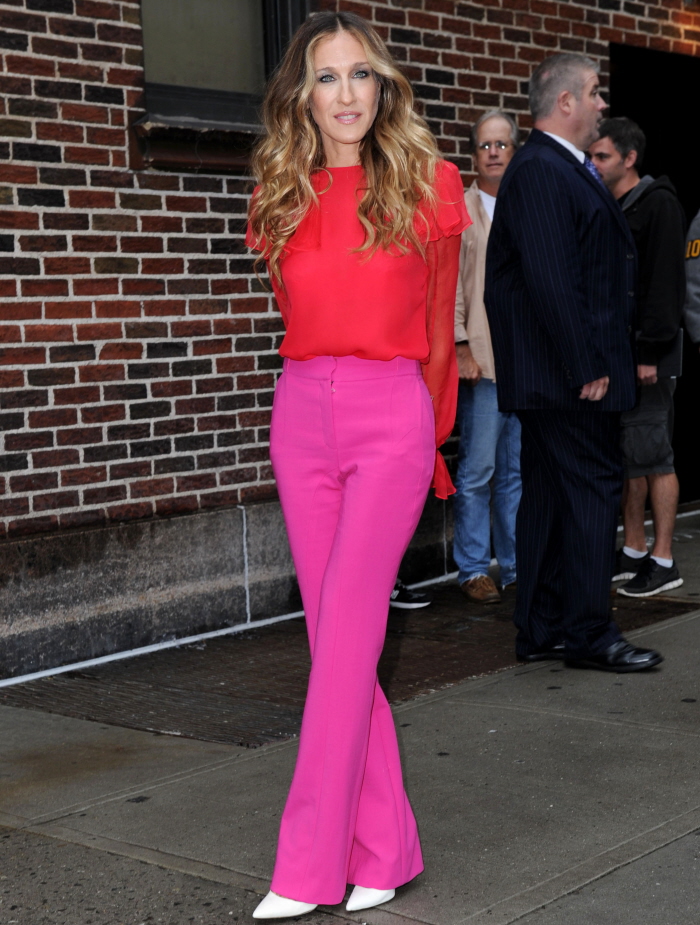 Photos courtesy of Fame.