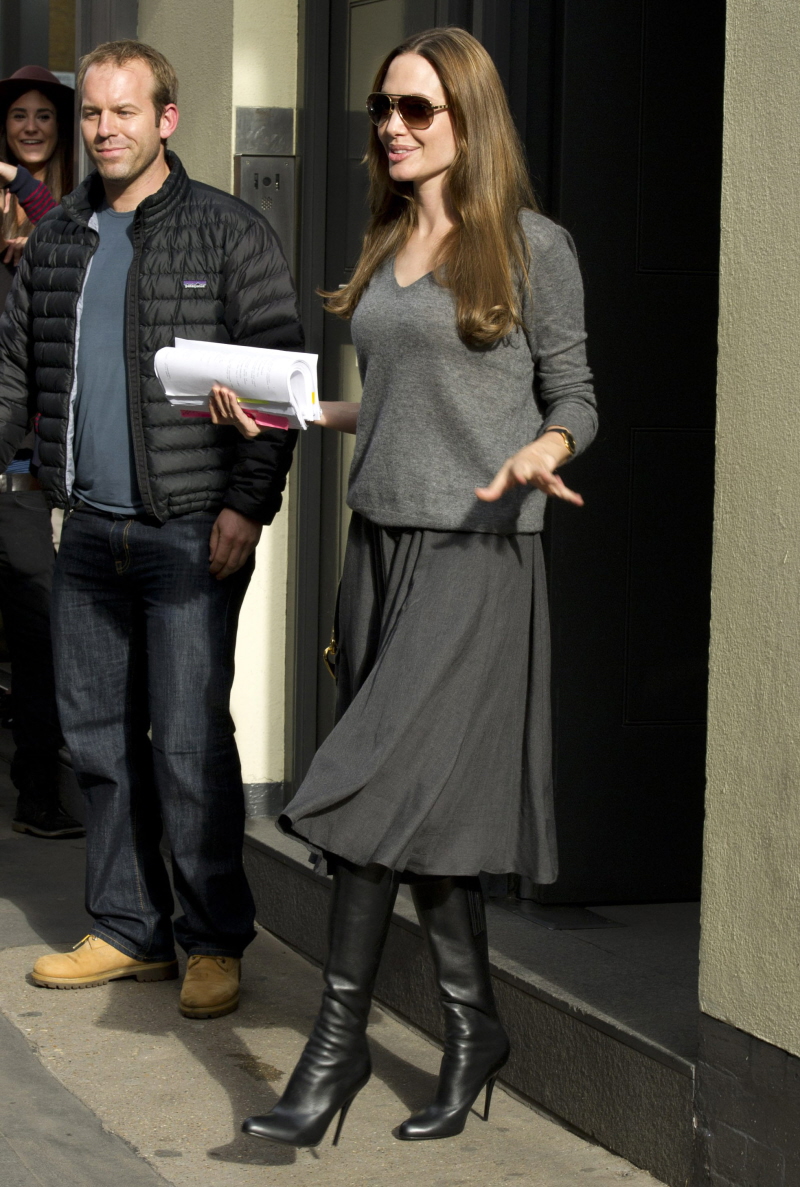 These are new photos from Thursday of Angelina Jolie in London. First, lets' talk about her outfit. She looks like a reject from The Wizard of Oz. I think it's the boots that are throwing me off? And Angelina seems thrown too. I think the boots are too tight and too slim even for her bony little legs. She looks like she's wincing in them. They're probably new, and she hasn't broken them in yet.
Anyway, Angelina was photographed leaving director Ridley Scott's offices. Fun fact: Ridley Scott gave Brad Pitt his big break when he cast Brad in Thelma & Louise. I think Ridley and Brad are still friendly, and although Ridley is known as a rather grumpy Englishman, he's also known as very actress-friendly, in a good way. Meaning he likes working with women, he likes casting strong actresses, he likes telling stories with good parts for women. People are excited because it looks like Angelina is leaving Ridley's office with a script. So what could it be?
Most people think it's a script for the long-gestating Gucci project. I wrote about this way back in 2009, when Angelina was first mentioned for it. The film is supposed to be about Patrizia Reggiano, the "murderess femme fatale ex-wife" of Gucci heir Maurizio Gucci. Reggiano was sentenced to 29 years in jail for plotting the murder of her ex-husband, Maurizio Gucci, and the film will follow the Gucci family through the 1970s and 1980s, as their empire was being built, and the murder of Maurizio in 1995. It sounds like an interesting project for Angelina, a straight-up drama that will have her in lots of excellent 1980s costumes, which should be no problem since bitch loves her shoulder pads.
PS… What kind of purse is that? IS IT GUCCI?!?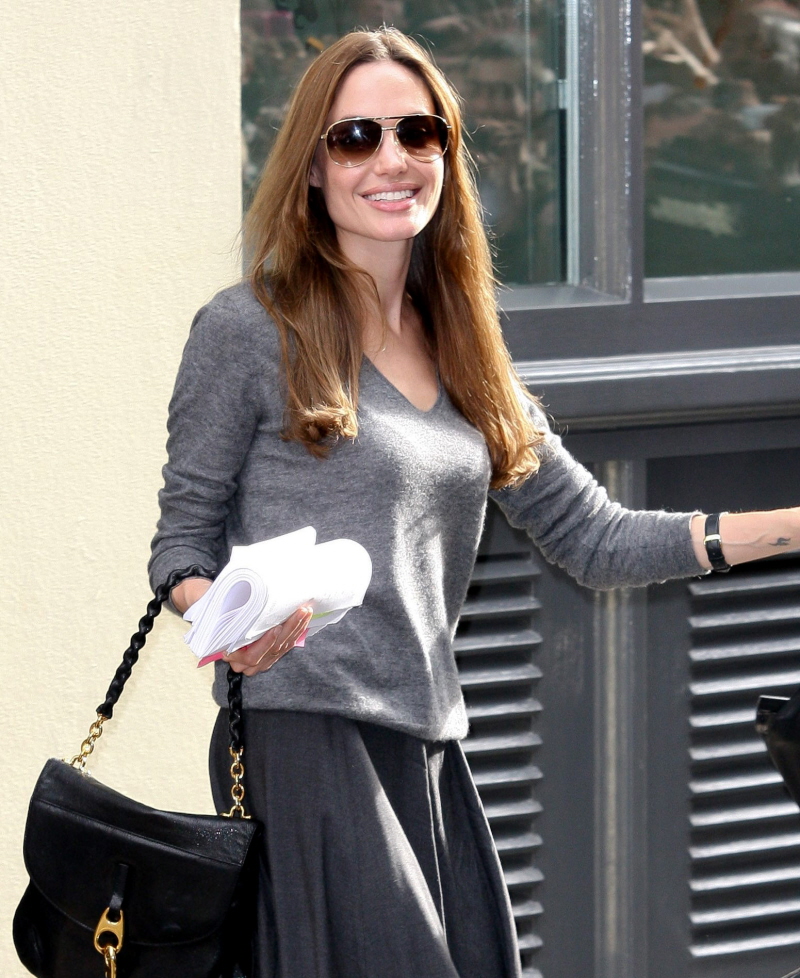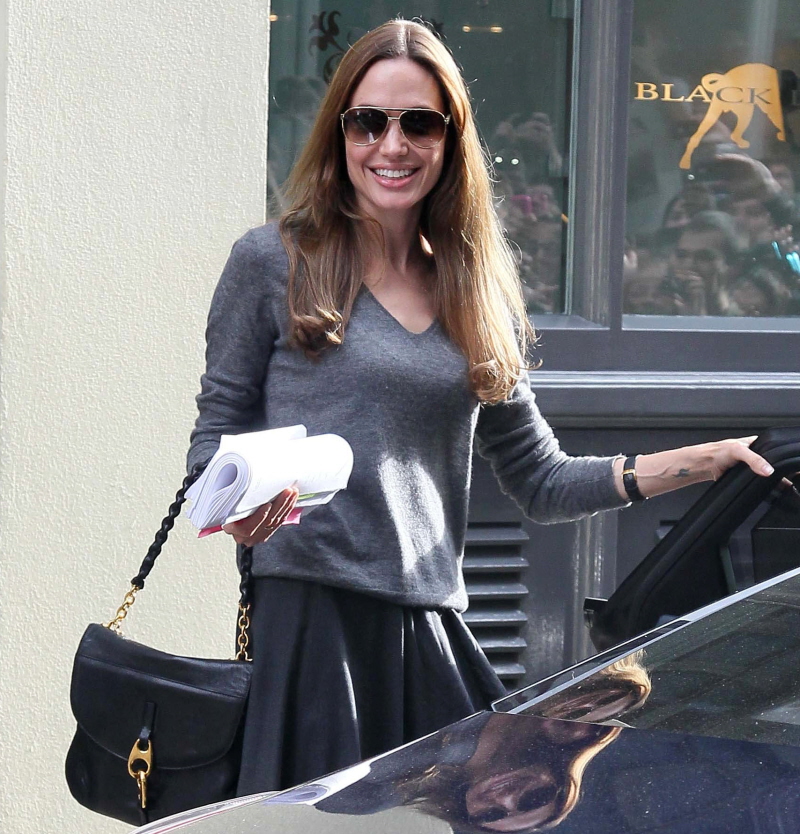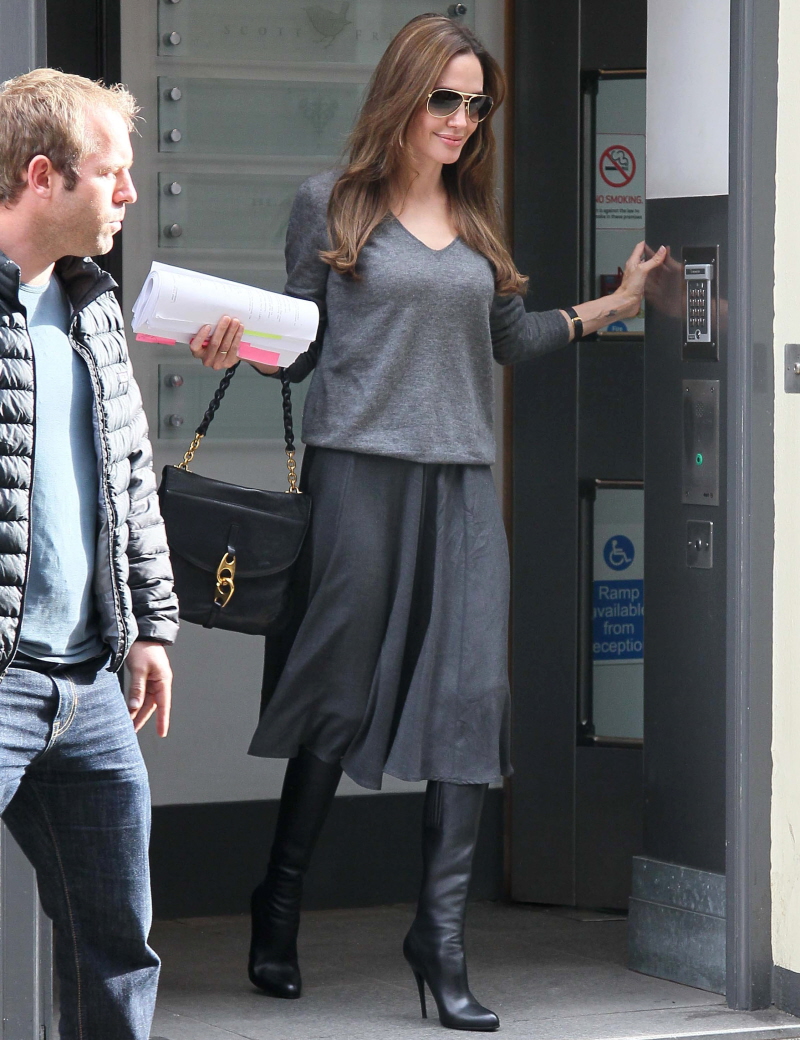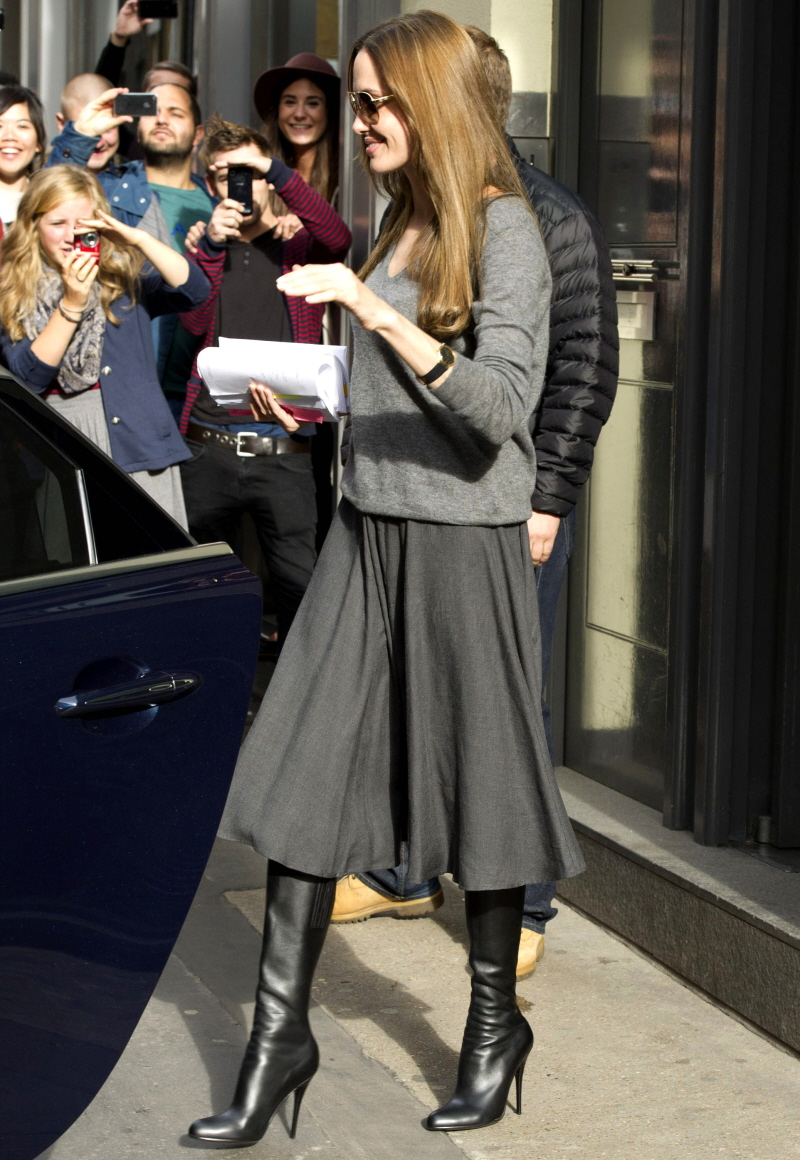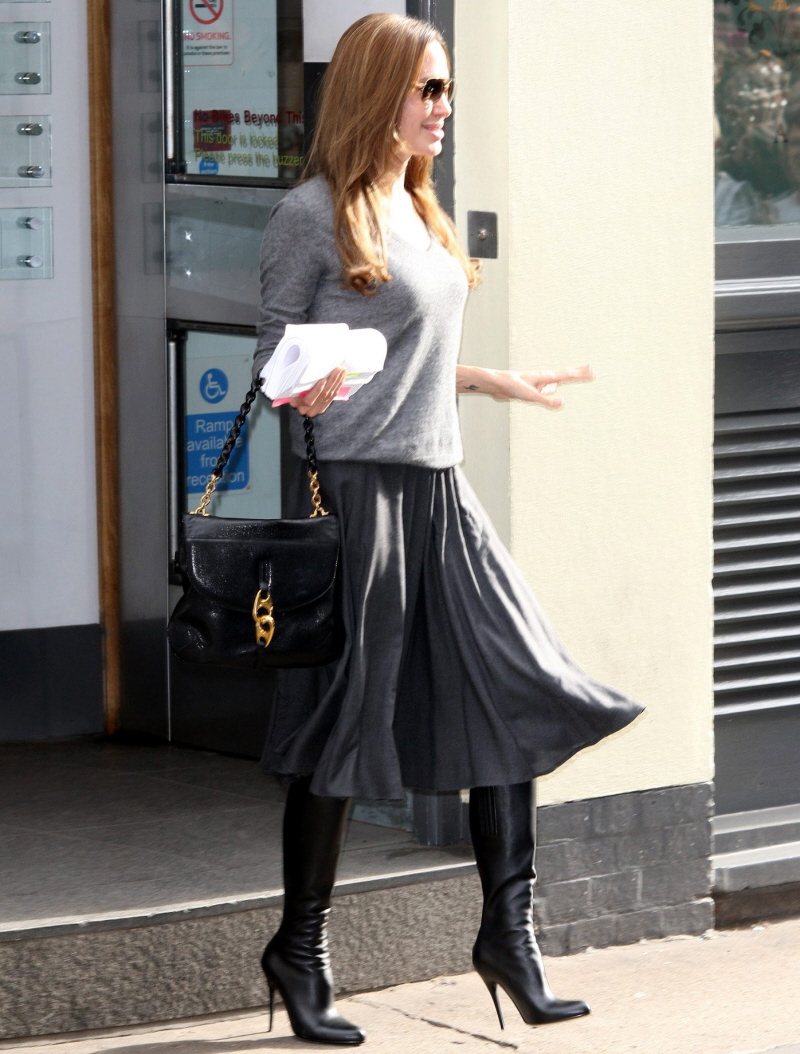 Photos courtesy of Fame.