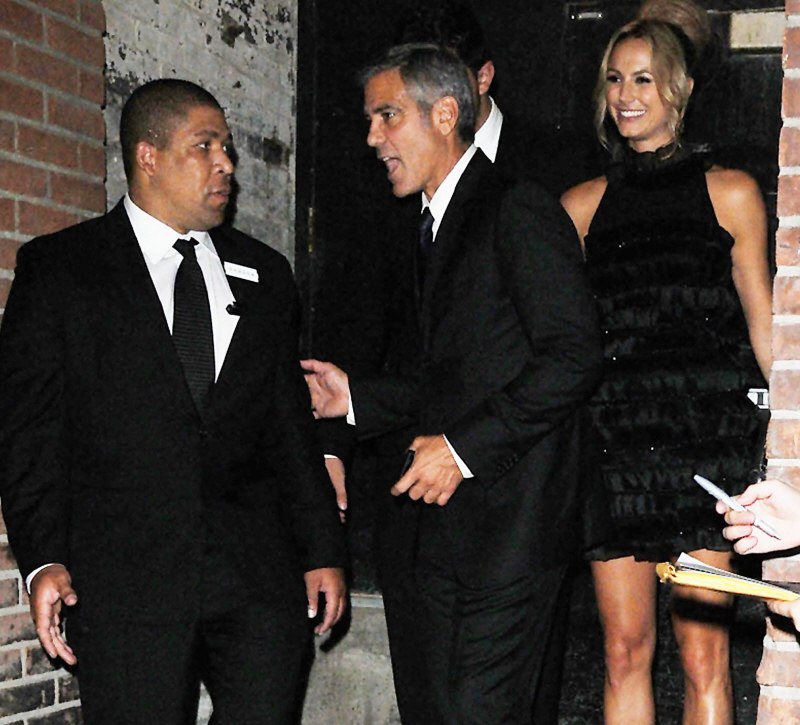 George Clooney finally allowed himself to be photographed in the same vicinity as Stacy Keibler. After not inviting Stacy to his pre-premiere party for The Ides of March, and after making her walk the red carpet solo before he arrived, Clooney finally decided it was time to be in the same frame as his girlfriend. These are photos from an after party for The Descendants, the other film Clooney is promoting in Toronto. That's Stacy in black behind Clooney. I guess because Clooney is The King (of Hollywood), he makes his girls walk two paces behind him?
I need to stop being so negative about George Clooney and Stacy "Cray-Cray" Keibler. There are lots of good things about Clooney's latest "romance". For one, he's back to American girls. Patriotism! Secondly, Cray-Cray looks like she's going to be more talkative and gossipy, and she has lots of busted friends who will sell her out to the tabloids, so we'll continue to get lots of stories about how Stacy thinks she can change George and how they'll get married any minute. It's always nice to laugh! Thirdly, I'm enjoying how Clooney is trying to mix it up with this relationship. For his last two "relationships" – Sarah Larson and Elisabetta Canalis – Clooney followed the same basic plotline: get introduced, immediately move into a "relationship" in which the girl moves in with him; girl gets a Pretty Woman-style makeover, with clothes and makeup and hair stylists; girl makes a red carpet debut as his "girlfriend" – all of this within a matter of two months or so. I wonder why he seems to be holding back with Stacy? Is it because this one is going to get jettisoned in a hurry if she steps out of line?
Stacy got the memo too – discretion!
Stacy Keibler could sum up what she likes about George Clooney in one word.

"Everything!" she told PEOPLE on Friday night at the premiere of Clooney's film The Ides of March at the Toronto International Film Festival.

Clooney, 50, and Keibler, 31, are taking their budding romance semi-public at the event – they didn't walk the red carpet together but they did party with pals afterwards at Deq lounge at the Ritz-Carlton, the second night they were spotted together there.

After fighting through a throng of fans, they made their way to the VIP area after midnight and throughout the night they laughed and chatted both with each other and friends.

"They have good chemistry, and she can hold her own with the boys," says an onlooker. "They both can equally be the life of the party."

They left holding hands early Saturday morning.
[From People]
Just wait for it, though. Wait for Stacy to start giving interviews about how much Clooney loves her and how he loves her so much because she's so tough and beautiful and smart. You know what I think? I think that Clooney might actually be a pretty good boyfriend. I know that might be a controversial opinion, and yes, he does pick dumb girls for a reason (because dumb girls soothe his ego). But I think that once he's selected his dumb girl, he really treats her well and he's a really nice "boyfriend". I'm just looking for a reason why these girls subjugate themselves so thoroughly for him. *shrugs*
I love this photo, by the way.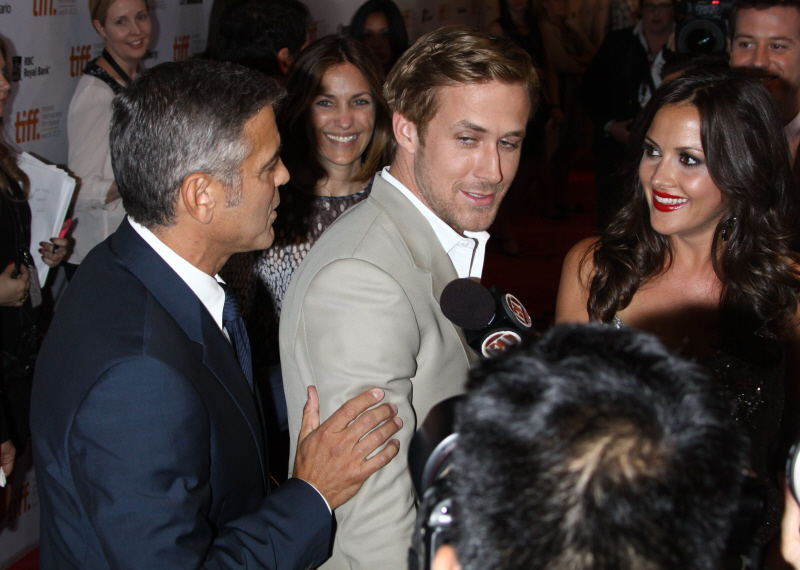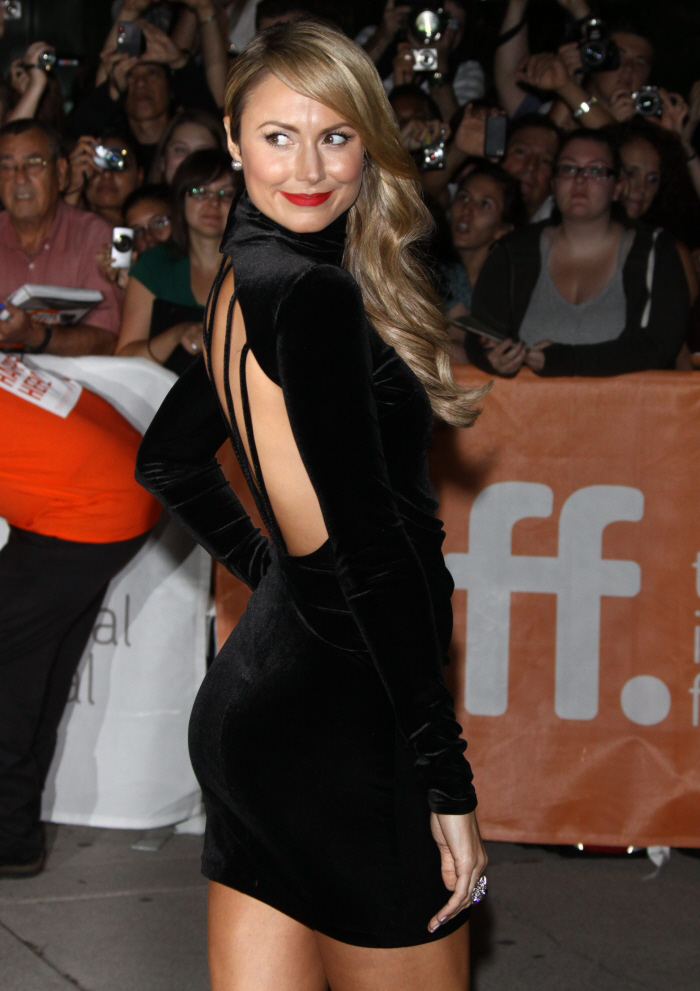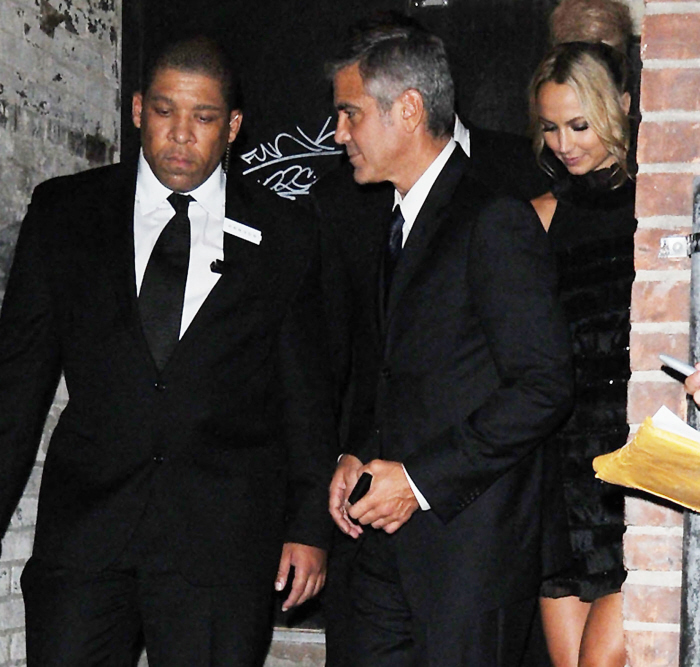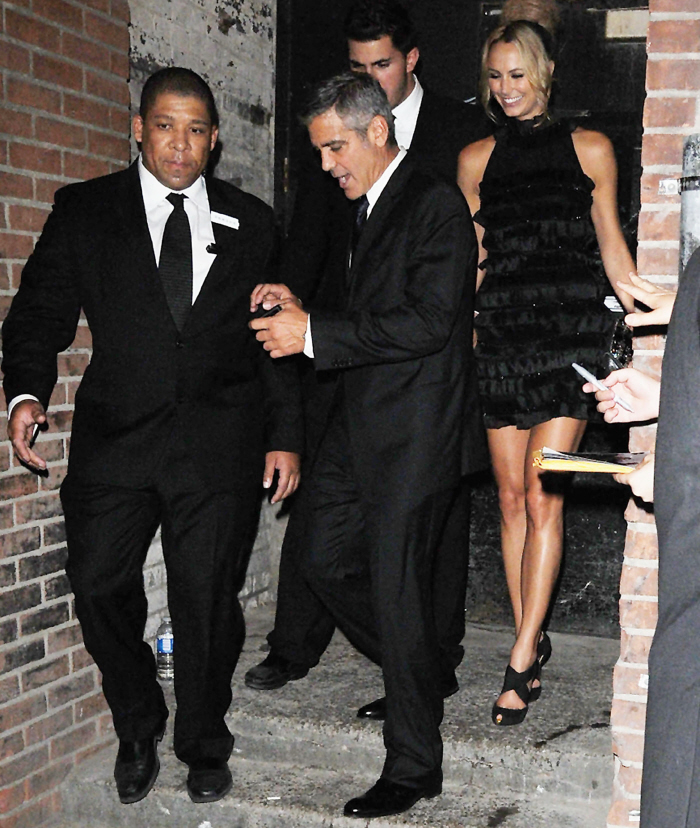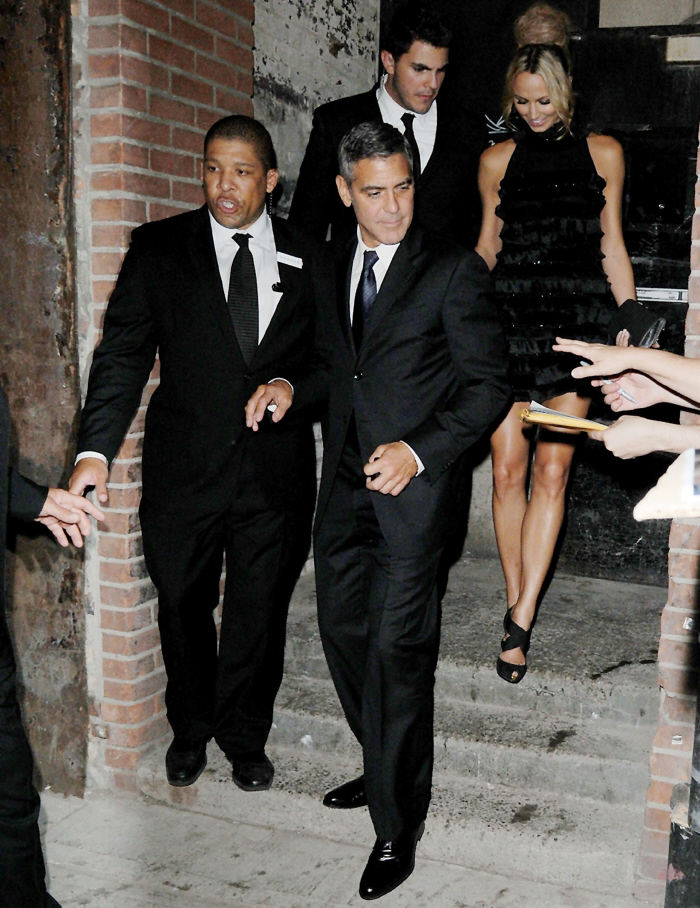 Photos courtesy of WENN.