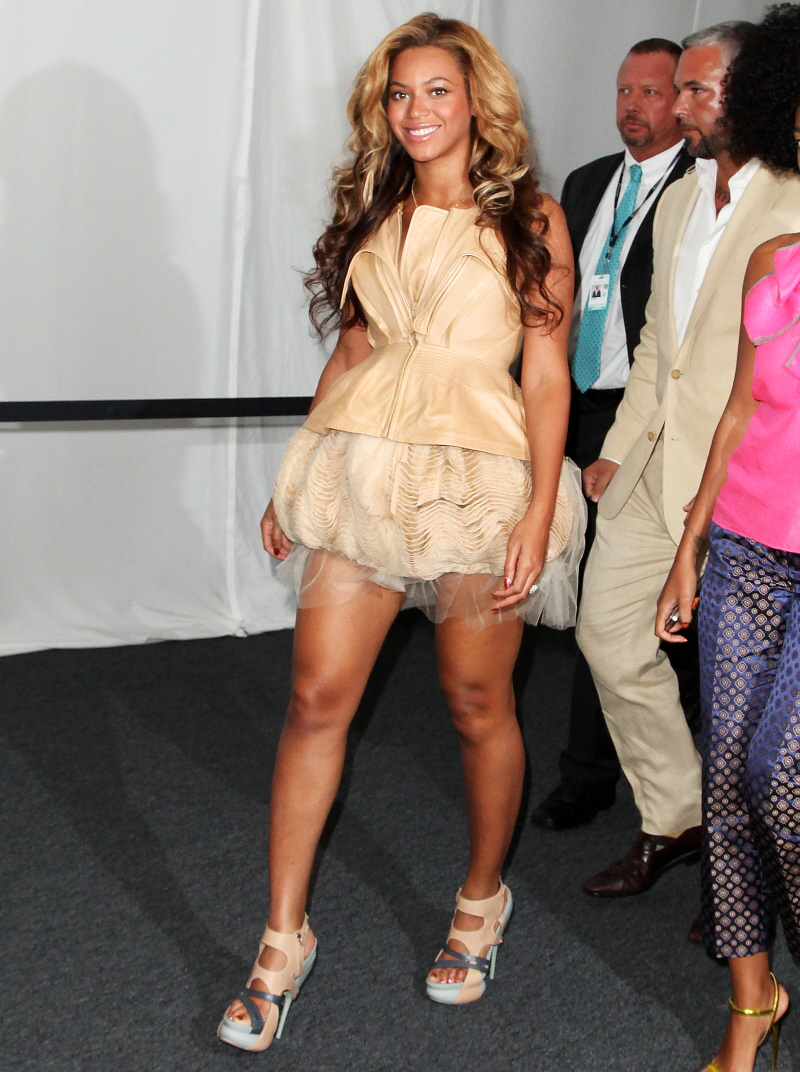 These are new photos of Beyonce at New York Fashion Week today, Tuesday. Bey and her sister Solange were photographed at the Vera Wang show. Okay… shall we talk about her bump? I understand that her bump might be expertly camouflaged by this tiny little babydoll, empire-waist bubble dress, but Beyonce's bump still looks somehow… different/smaller than it looked at the VMAs, a little more than two weeks ago.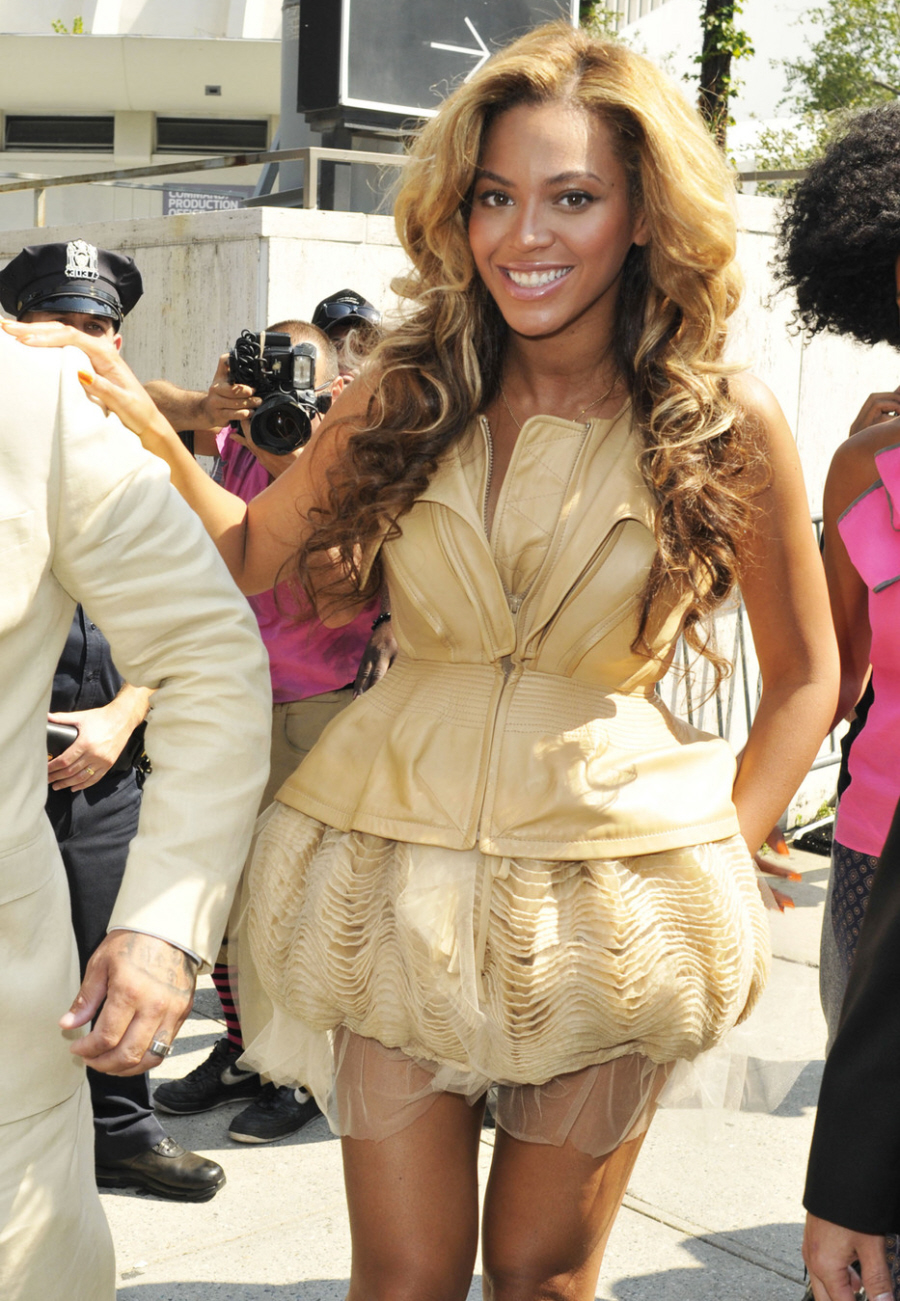 So let's talk conspiracy theories. Immediately after the VMAs, some Bey-haters were throwing shade on the bump, claiming that it was just an old-fashioned pillow. Many of us noted that just a few weeks before the VMAs, Beyonce had been wearing skin-tight costumes that didn't reveal any kind of bump. Then, last week Media Takeout reported that a "top industry insider" said that Beyonce was definitely wearing a prosthetic belly. The insider claims that Bey is definitely pregnant, but that she's still in her first trimester, about eight or nine weeks along, and that "She wanted the announcement to be dramatic, so she made sure she had a baby bump." Then, just over the weekend, paparazzi got shots of Bey and Jay on holiday – Bey was wearing a bikini, and her bump looked different there too. She had some swelling in her abdomen, but it didn't really look like the prominent "bump" she had at the VMAs.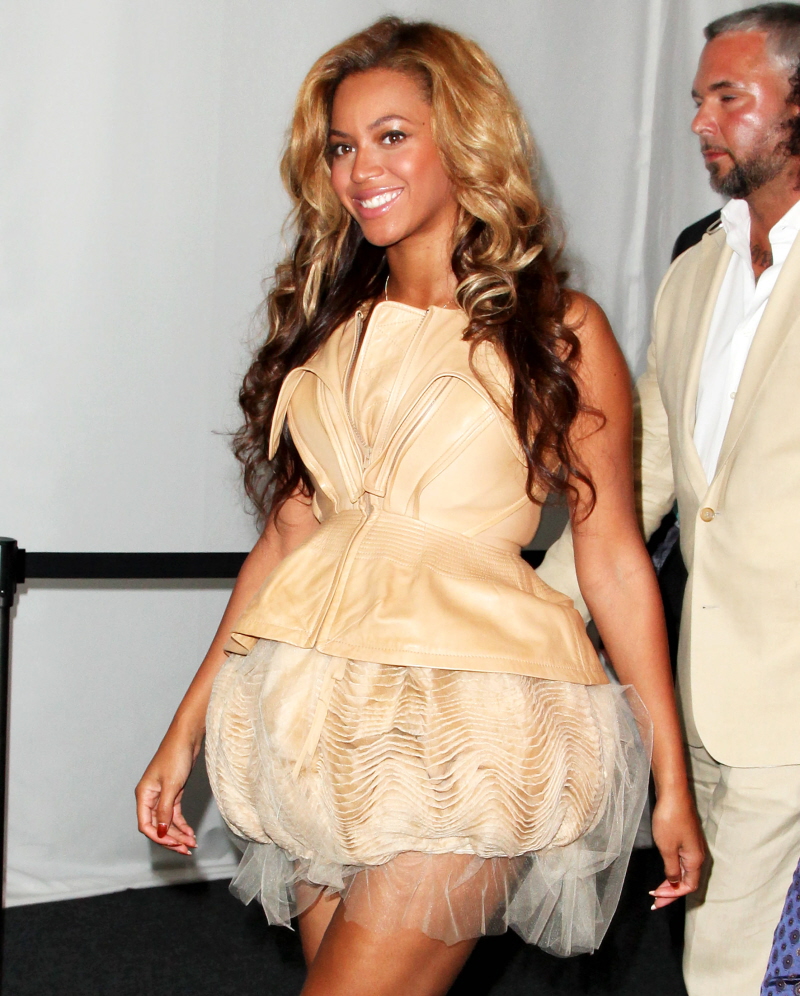 And now these photos… maybe I'm just mistaking the actual bump for netting and fabric. Maybe Beyonce just knows how to mask her bump (even when she's wearing a 'kini?!?). Maybe I should stop the Beyonce hatin'. But I really do wonder what's up.
Oh, and I hate the bubble dress. Her face looks good (tweaked, but okay), but the dress with the exposed leg… it makes her look tacky.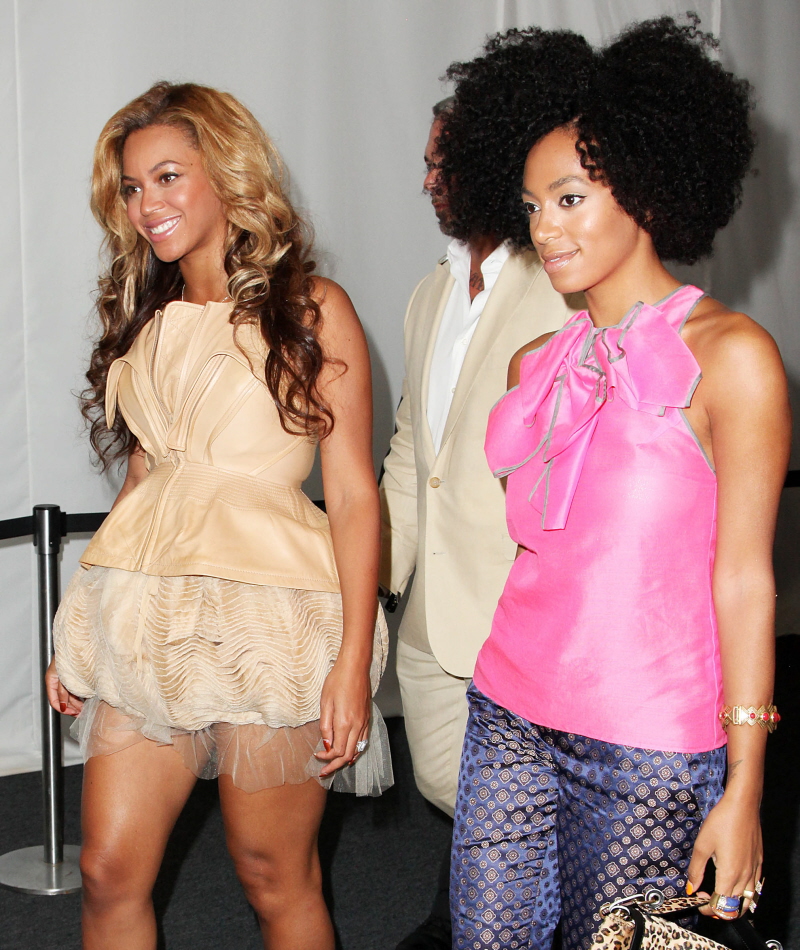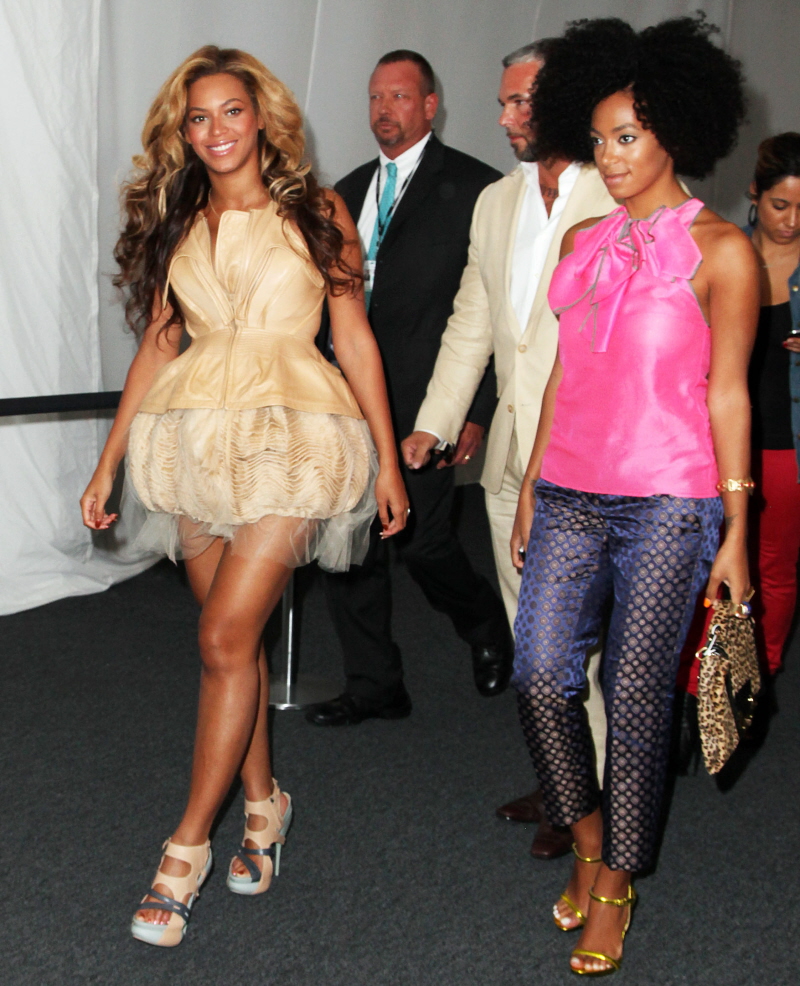 Photos courtesy of Fame & Pacific Coast News.