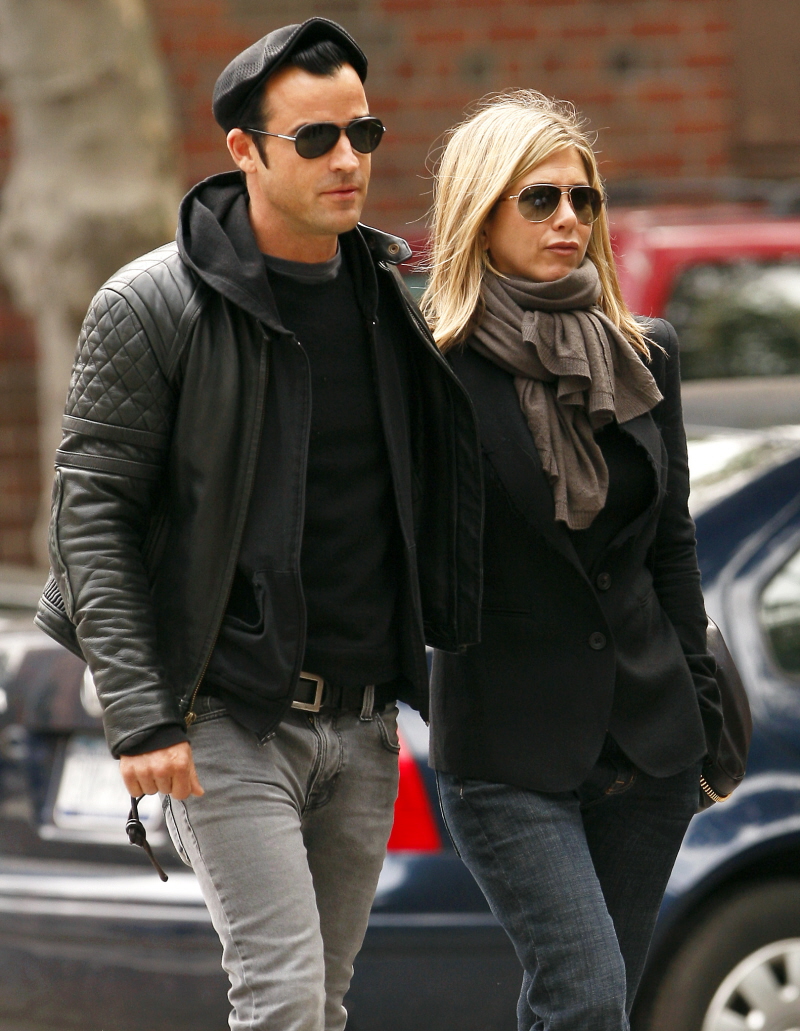 These are some photos of Jennifer Aniston and Justin Theroux in NYC – some are from Friday night, when they left "their apartment" to go out to dinner, and the photos where they're wearing sunglasses are from Saturday. We have about a million photos from their Saturday outing – apparently, Justin and Jennifer "went for a walk" in the city, and about a hundred photographers managed to get photos of them. I'm not saying that Aniston called the paps. I'm saying that in the wake of Brad Pitt's comments about their marriage, Aniston was like, "Hey, Justin, we should go for a walk and in case we get photographed, we should look really lovey-dovey." It helps that I think they are in fact pretty lovey-dovey. I buy them as a couple. Justin seems comfortable in his own skin, and he's not freaked out by the media intrusion into his life. It's all very interesting…
According to Radar, JustJen went to the West Village, where they ate at a Japanese restaurant, EN Shochu Bar. Radar also says that Justin went with Jennifer to the Beverly Hills hospital where her mom, Nancy Dow, is recovering after a stroke. As to why Aniston and Theroux have made the move to NYC right now – well, it might have something to do with the paparazzi swarm outside of their new Hollywood Hills rental. TMZ reports that Aniston's new neighborhood has been thrown into chaos since she and Justin moved in. The paparazzi are blocking driveways, creating traffic hazards, and generally being nuisances.
Just to play devil's advocate (haha), I can't believe they're walking around, out in the open, being SO DISRESPECTFUL to Heidi Bivens, Justin's girlfriend of 14 years, who he dumped for Jennifer. Since there's as much "evidence" to suggest that Justin Theroux did the exact same thing that Brad Pitt allegedly did with Angelina Jolie, how is it that Aniston is forever the victim again? Look at her – she's fine. She's got a boyfriend that she loves, and she's happy. Stop throwing pity parties for her.
Oh, and do her hips look bigger to anyone else? And her boobs look bigger too. I'm not ruling out the idea that she's preggo.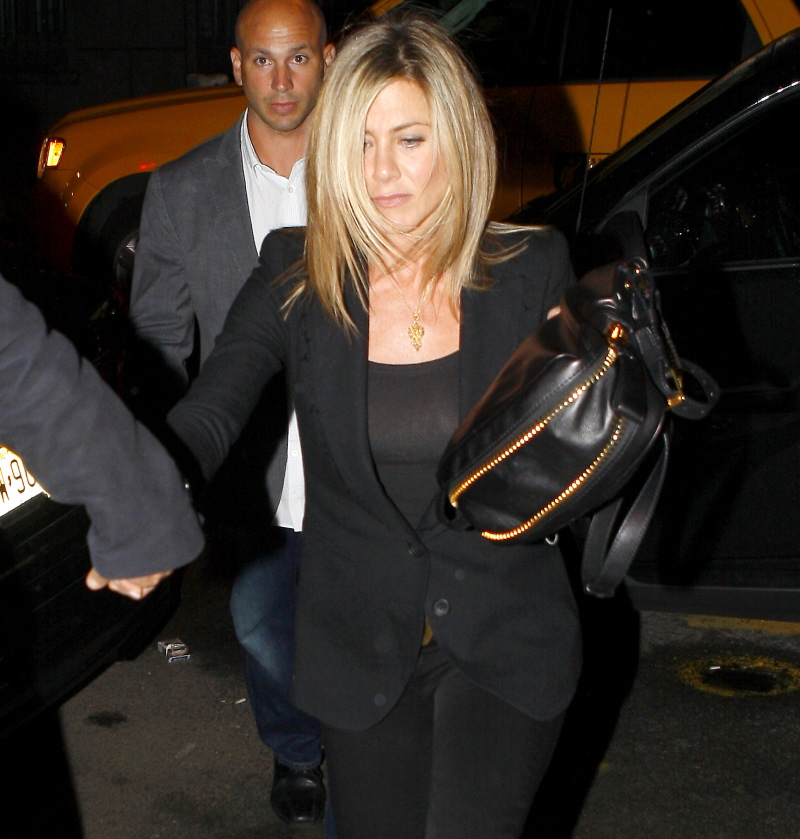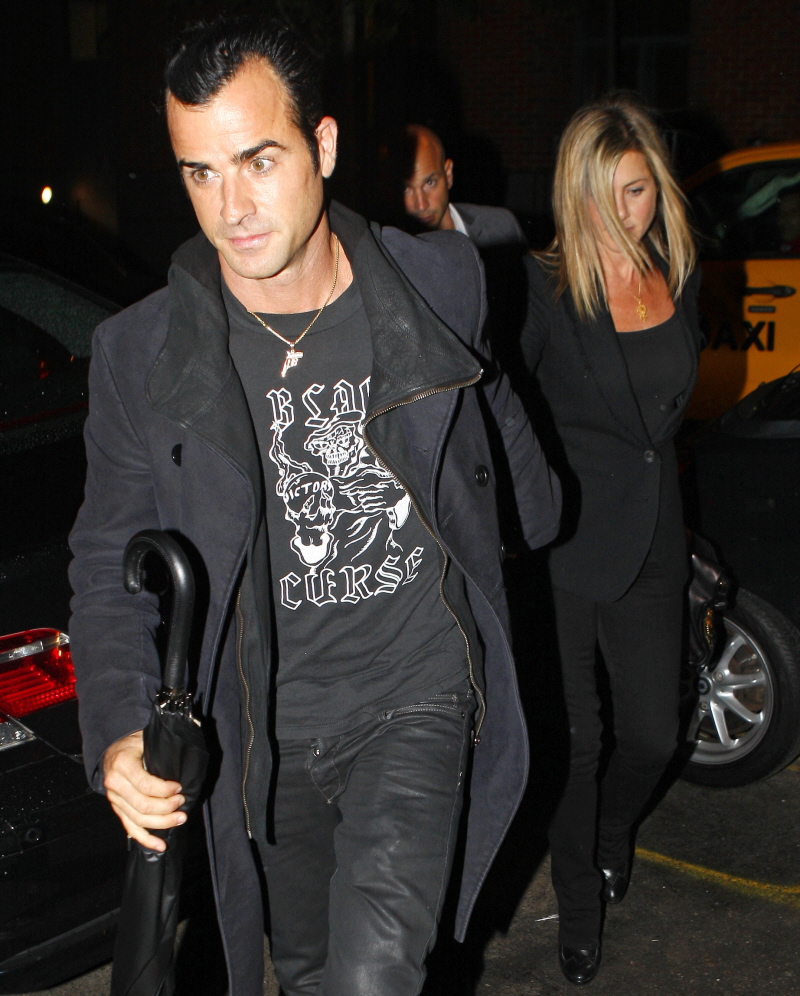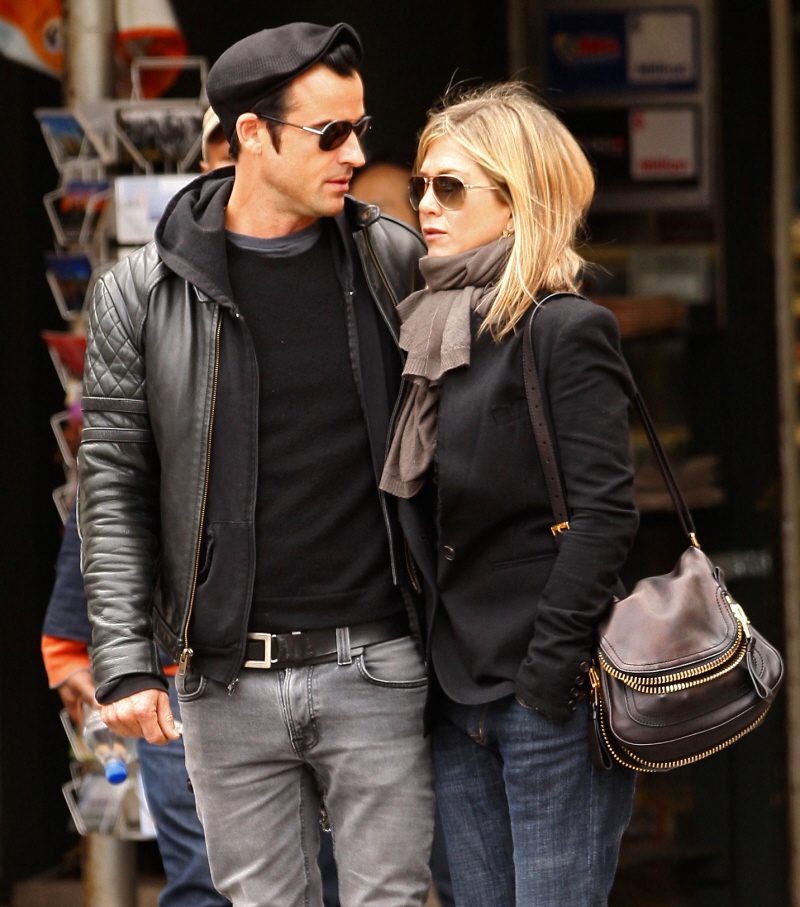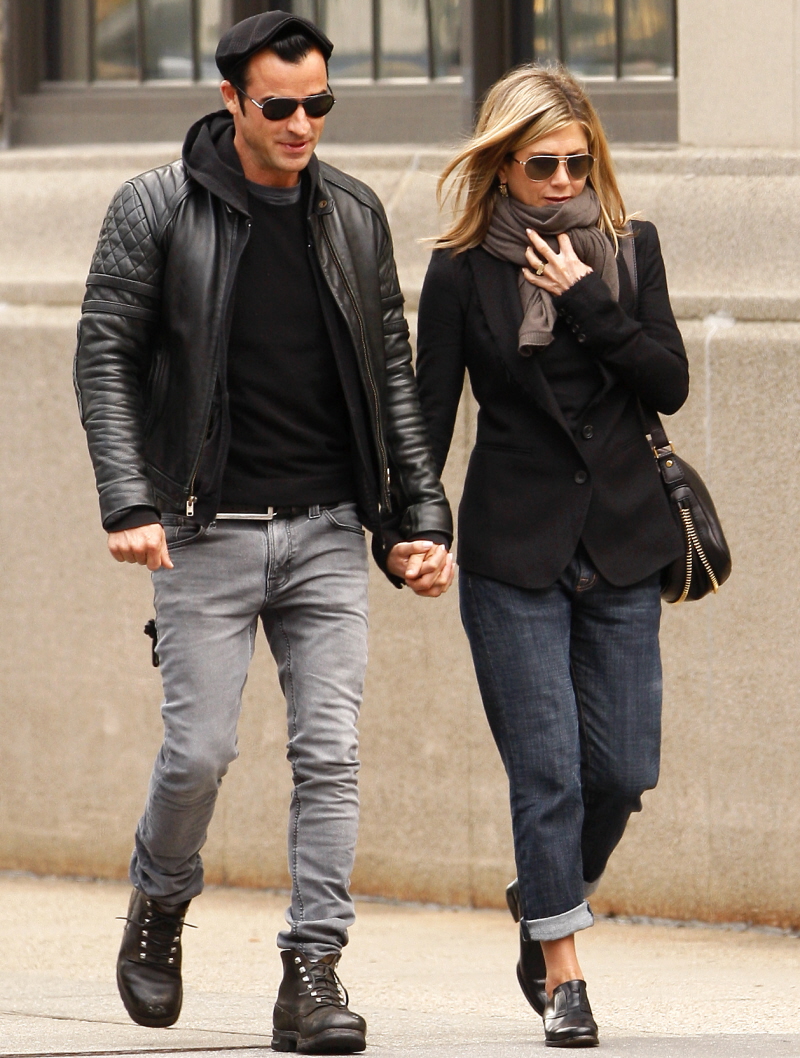 Photos courtesy of Fame.