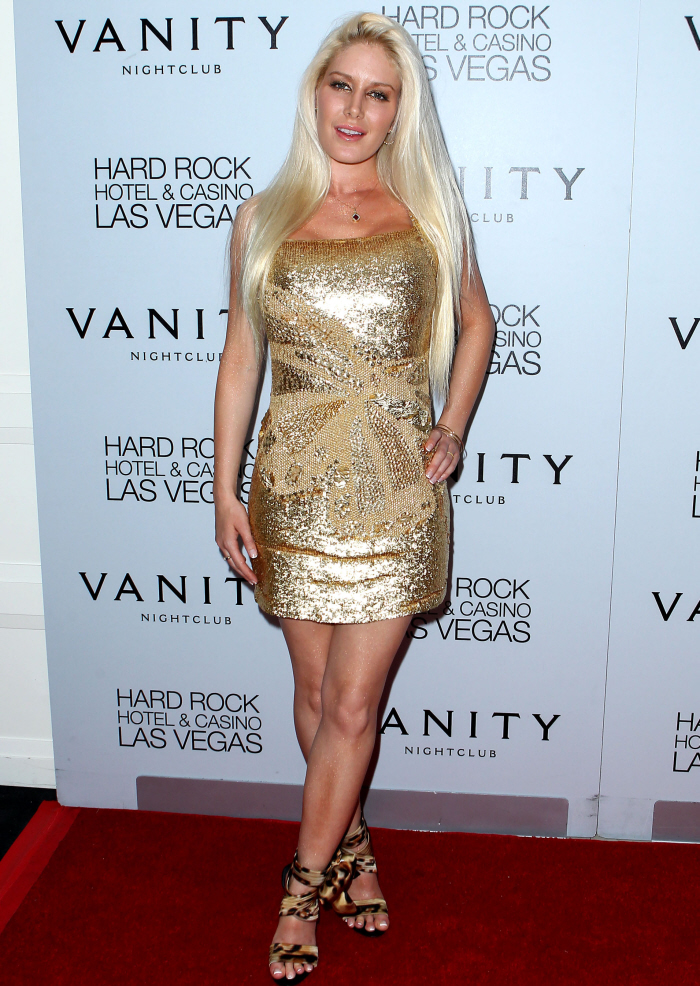 I haven't written about Heidi Montag in a while, for good reason. One, who cares? Two, many media outlets stopped reporting on Heidi and Spencer, so there wasn't that much "news" about them. Three, Heidi actually seemed to take her famewhoring down a notch. These are the first new photos we've had of her in a while (months). Heidi was photographed in Las Vegas, celebrating her 25th birthday at a club called Vanity. Yes, this is the face of a 25-year-old. Can you believe it? Heidi looks like hell. If you told me she was seriously sick, I would believe you.
Heidi is still with Spencer, by the way. He was helping her celebrate her birthday, and you can see photos of him at the Mail – he's looking pretty rough too. My guess, for him, is drugs. Something really hard too, like meth. As for Heidi… I think it's a combination of things. One, she's gained some weight, which isn't a big deal or anything, but the weight gain with all of the plastic surgery… it's made her look stretched and puffy. Plus, she's probably on drugs too. Her eyes look really glassy. The Mail says that she was drinking heavily too.
As for how Heidi and Spencer have been spending their time… last I heard, they were still "broke". I think they're still living in LA, somewhere, perhaps at the beach. Oh, and they were charging people $20 to $40 a ticket to party with Heidi for her birthday. Sad.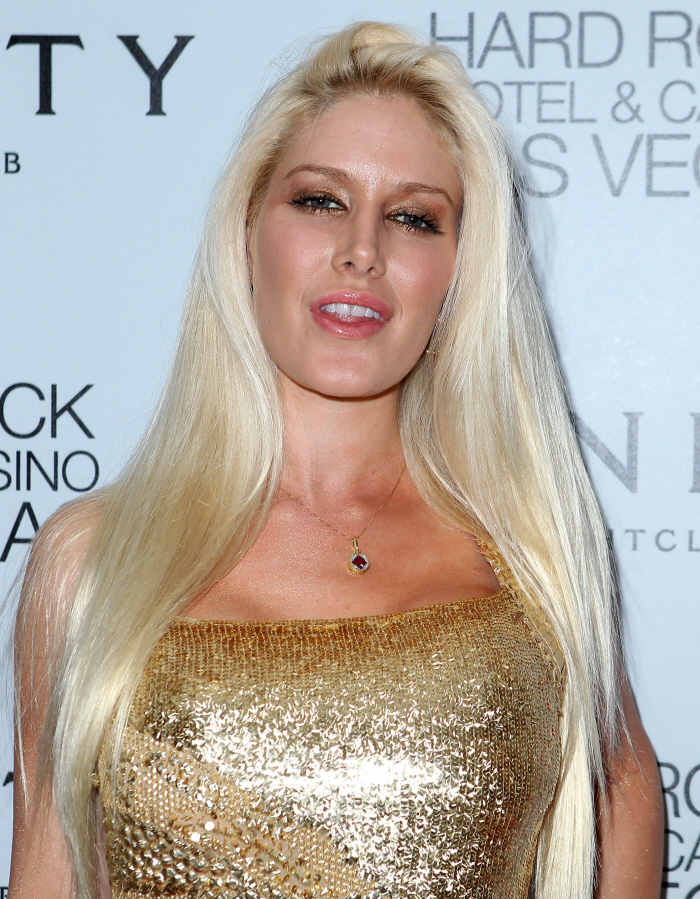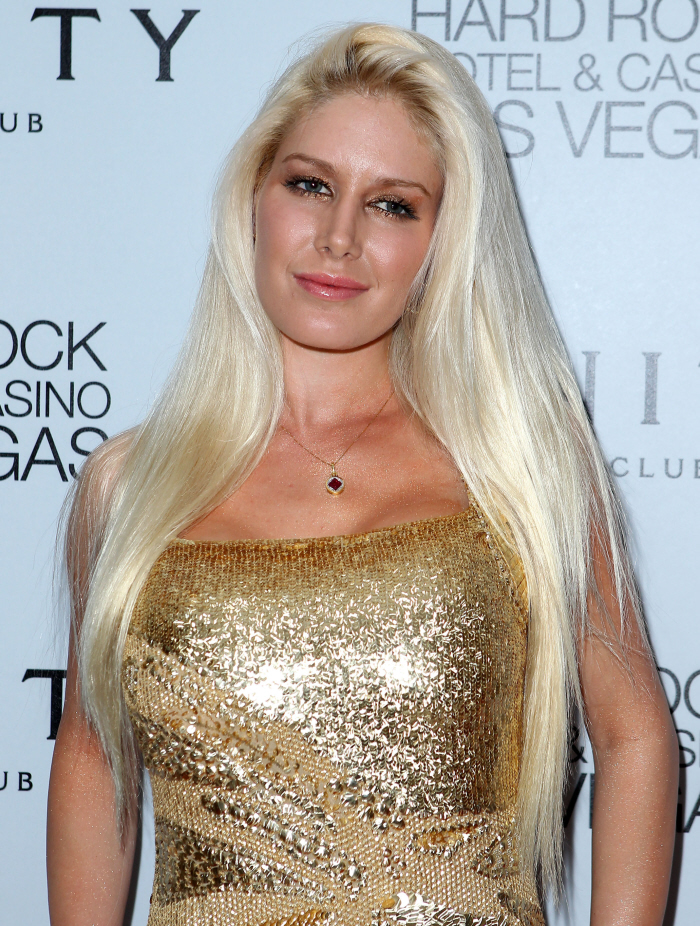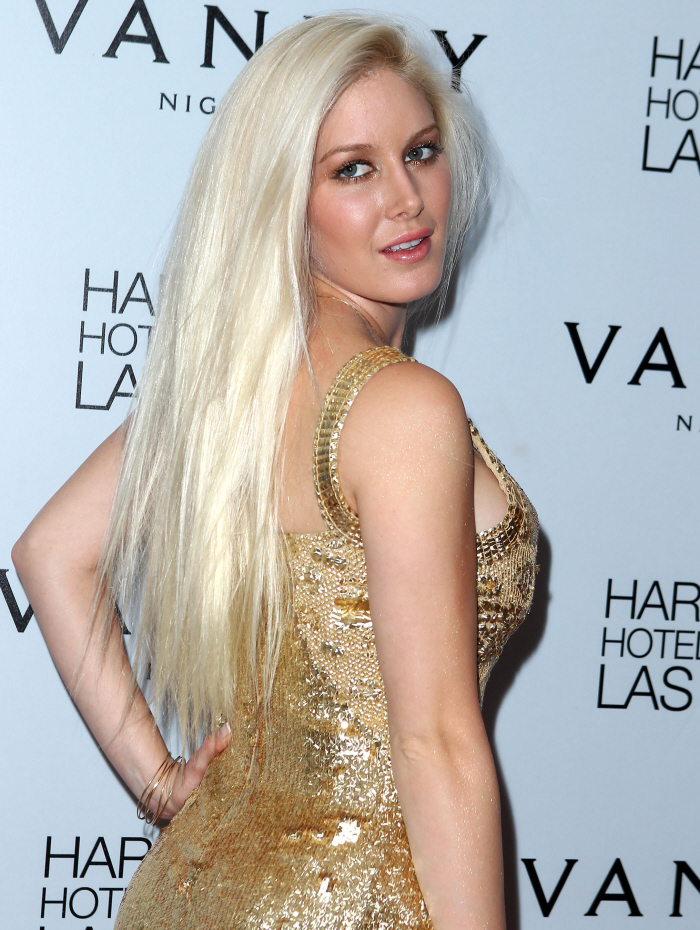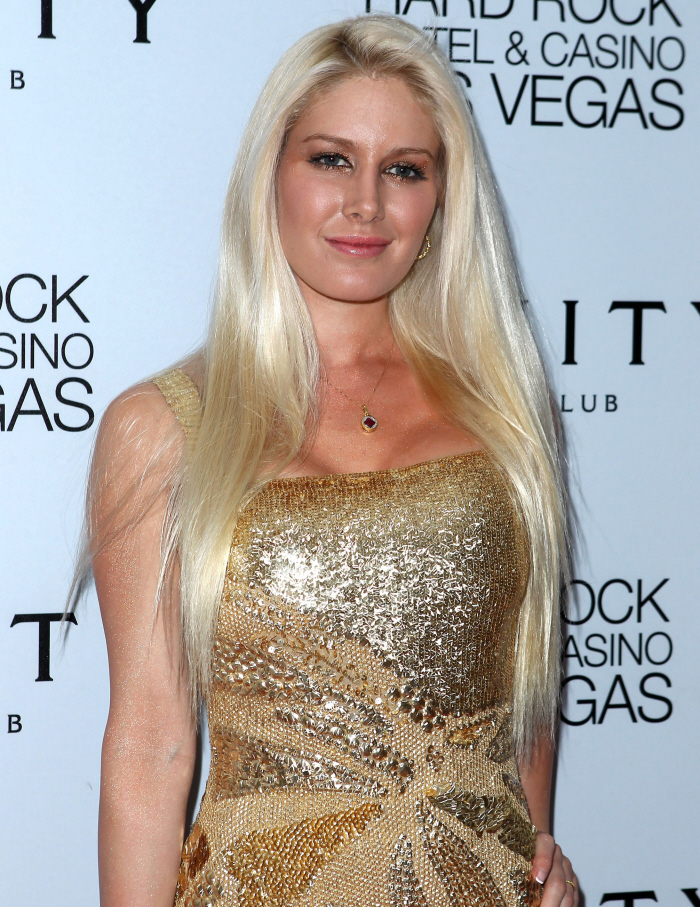 Photos courtesy of WENN.