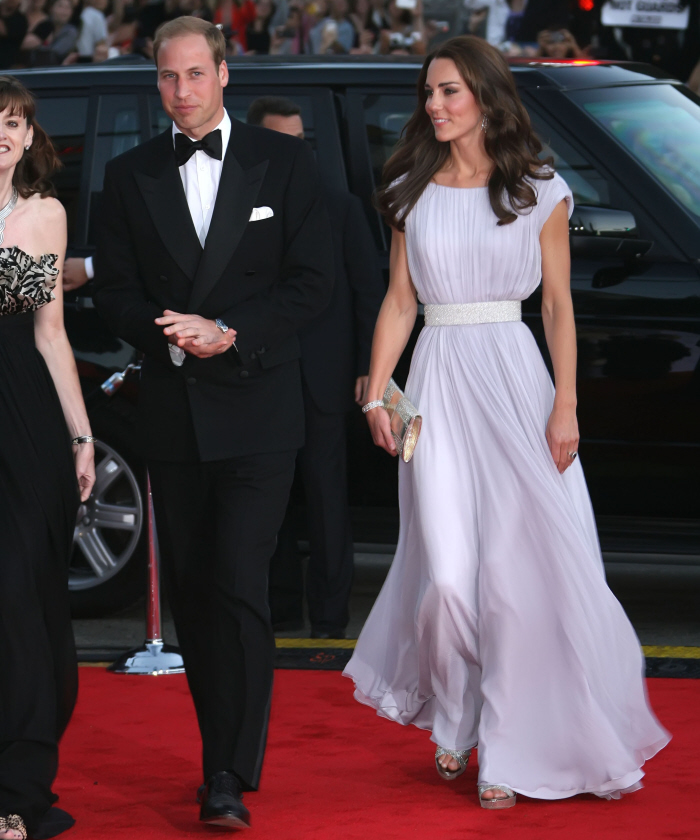 Duchess Kate and her sister Pippa were out and about this weekend, getting photographed at the wedding of one of their friends. Unfortunately, we don't have the photos – you can see some of the photos here, at The Mail. The Duchess wore red and looked pretty good. I like her in bold colors, and red really flatters her coloring. Although… the dress is all lace. All red lace. Tacky? Kate loves her lace, so this might be a problem in the years to come.
Speaking of Kate and fashion issues, Page Six has an interesting report this morning about how the editor-in-chief of American Vogue, Anna Wintour, is still trying to woo Kate for a cover. There were rumors about Wintour wanting Kate to pose for a pre-wedding cover too, but nothing ever came of that. And now Anna is trying to get Mario Testino to convince Kate to pose:
Anna Wintour is still quietly but persuasively campaigning to land the new Duchess of Cambridge, Kate Middleton, for the cover of US Vogue. Sources tell us that Wintour has been appealing to famed photographer Mario Testino, a close friend of the British royals, to reach out to the elegant newlywed to shoot her for the fashion bible.

There has been huge competition to land the first big cover shoot with Kate, who married Prince William in April.

A source tells us, "Anna has been speaking to Mario about winning over Kate. She is really pressing him to shoot Kate for the cover."

Peruvian-born Testino is famed for his iconic photographs of Diana, Princess of Wales, and has remained a close family friend, photographing William, his brother, Prince Harry, and Prince Charles. Testino also took William and Kate's official engagement photo.

Another source said, "Every magazine has been trying to get Kate, and many assume it will eventually be Vogue. But even with the Mario Testino relationship, it is not clear when this will happen. The Palace must approve it, and they are very protective of Kate."

The duchess turned down the chance to be a British Vogue cover girl before her wedding. It was reported British editor Alexandra Shulman had hoped she would be photographed by Testino for a wedding edition, but she declined the invitation.

Middleton's wedding dress, by Sarah Burton for Alexander McQueen, was a huge sensation. Her support of British designers and her ability to switch to affordable main street has made her a fashion inspiration, with her outfits selling out online immediately.

"There's nothing trashy or vulgar about her," Wintour has been quoted as saying. "She dresses her age and never looks out of place."

Reps for Vogue and Mario Testino declined to comment. Buckingham Palace reps last night declined to comment.
[From Page Six]
It seems like Kate would probably agree to a Vogue UK cover before an American Vogue cover. I would imagine if she did an American fashion magazine before a British fashion mag, there would be a great deal of outrage in the UK – she's their duchess, after all. Americans just like her because she's a pretty brunette girl married to Princess Diana's son. She's not our icon, you know?
A few more things – PETA is trying to win over Kate. Apparently, for Prince Harry's recent birthday, William gave him a birthday gift of 250 "pheasants, ducks and partridges" – game birds intended "for a shoot at the Queen's Sandringham Estate". So PETA is pissed off that William and Harry are going to hunt the game birds, and the president of PETA wrote Kate an open letter, which you can read here. As you can imagine, Kate has not responded.
Also – Prince William has given an interview to his grandmother's most recent biographer, and he discusses some of the details of planning his wedding. There are lots of quotes from William about how great his grandmother is, but one of the most interesting little side notes was about staff – Kate, William and Harry share staff and office space. And NINE staffers. Once again, I'm not saying that Kate and William (and Harry) don't need or deserve staff – they do. I just find it interesting that we hear all about how William and Kate are so "normal" and they aren't even living royal lives and they don't have any full-time staff. They do. They have nine people working for them in London. You can read more here.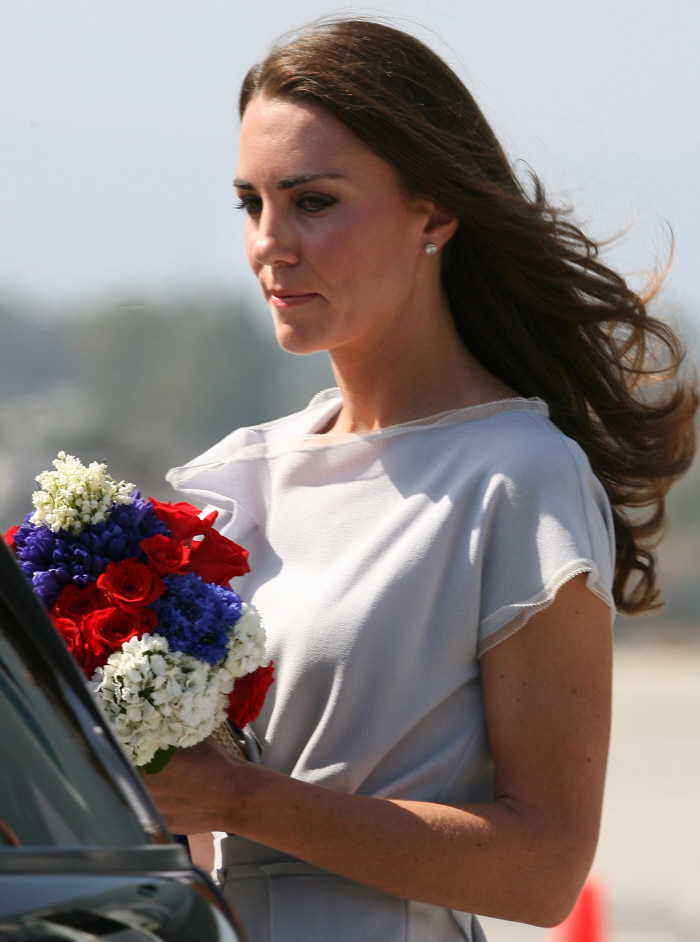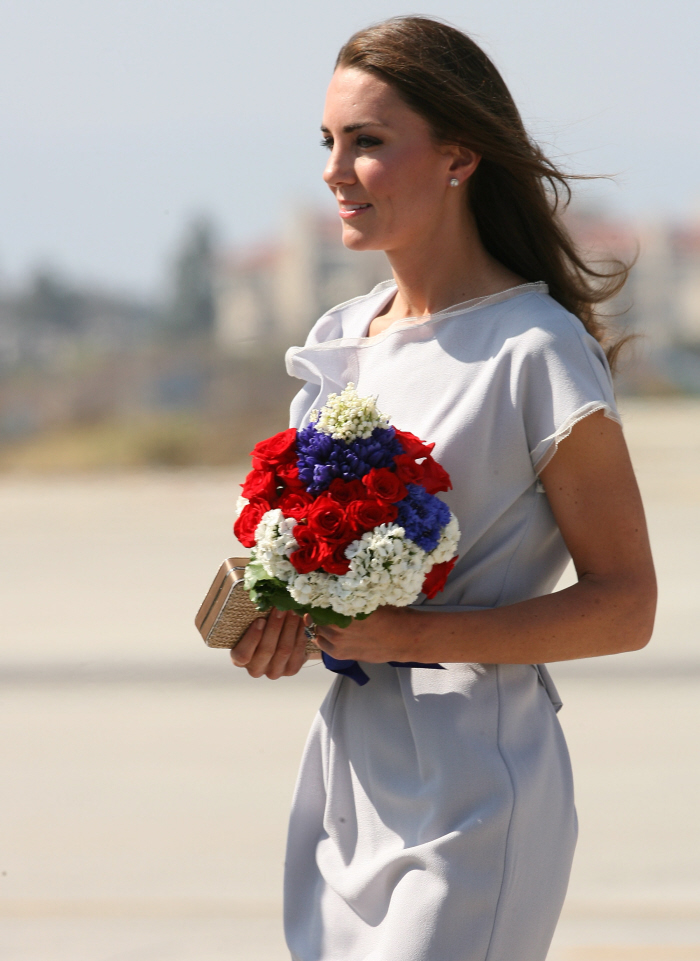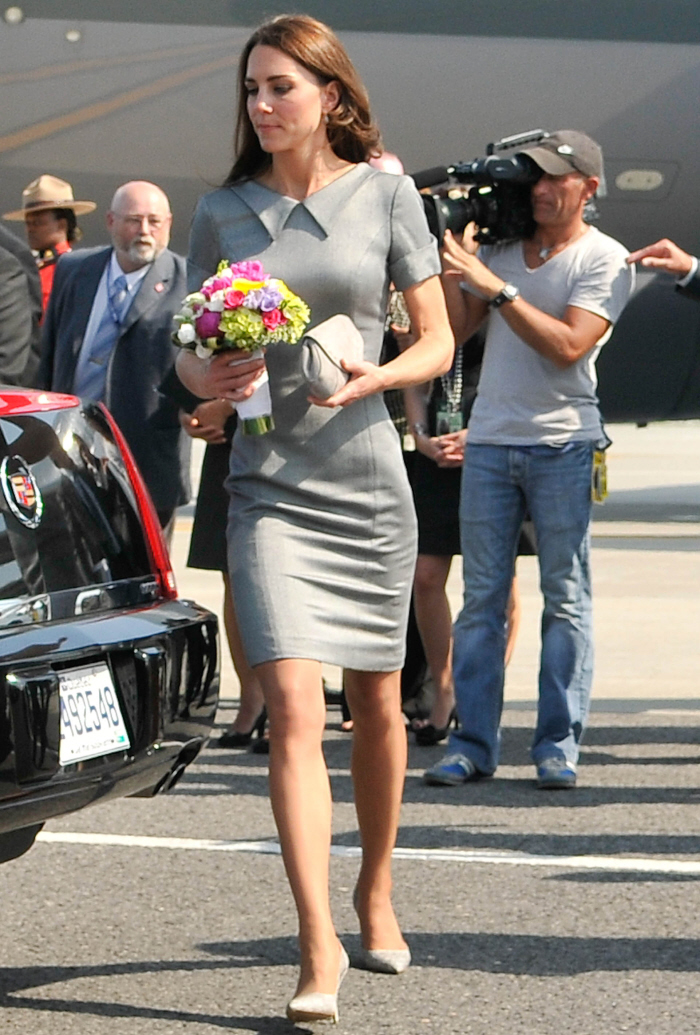 Photos courtesy of WENN.