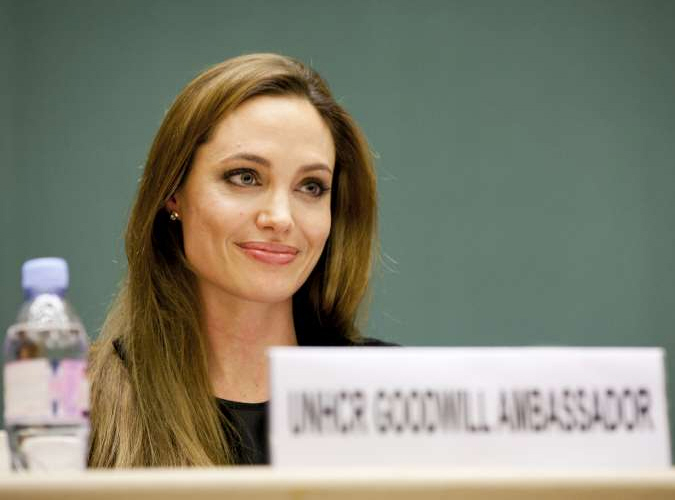 Last week, Angelina Jolie was in Geneva to pick up an award in recognition of her decade with the United Nations High Commission on Refugees – she's been goodwill ambassador since 2001. Jolie also helped give out a prestigious award to a Yemeni humanitarian organization. Later, we found out that Jolie was also in discussions to take on a new role at the UN – that of Special Representative to the Afghan Refugee crisis.
In between all of this diplomacy and awards-receiving and giving, Angelina also took a moment to issue a statement on the ongoing crisis in Somalia. Now, putting her money where her mouth is, Angelina (and Brad) have donated $340,000 to Humanitarian Initiative Just Relief Aid, an organization that provides "health services to Somali." Apparently, Jolie and Pitt are directing the money specifically to woman and children who have been left refugees by Somali's long-standing inner-turmoil, and the organization's spokesperson said that the money will help expand "the Badbaado health services clinic which helps 300 people per day." Here's Angelina's statement on the Somali crisis from last week:
UNHCR Goodwill Ambassador Angelina Jolie on Tuesday urged the international community to scale up its efforts to deal with the crisis in the Horn of Africa, saying the lives of hundreds of thousands of refugees depended on it.

In a speech in Geneva to the annual meeting of UNHCR's governing Executive Committee, or ExCom, the celebrated Hollywood actress described the situation in Somalia and surrounding countries as "the humanitarian crisis of a generation" and said further help was urgently needed.

"Today, three-quarters of a million people are at risk of death in the next four months in the Horn of Africa," she said. "The work we are doing needs to scale up to meet the needs of these individuals. How we continue to respond to this period of malnutrition and famine is going to define the work of those NGOs, governments, and international organizations working in the Horn of Africa. It will, quite starkly, determine whether a huge number of people live or die."

Her remarks came as news reports from the Somali capital, Mogadishu, said dozens of people had been killed in a suicide bomb blast near a government ministry. Jolie also urged the Executive Committee's member states to remain committed to helping the world's refugees despite the global environment of increasing economic and financial pressures.

"The challenges that UNHCR confronts to provide for refugees are immense and growing. The rich countries of the world are increasingly feeling budgetary constraints at home. They face pressures to reduce rather than maintain their current and promised levels of aid funding," she said during her first address to ExCom, which reviews and approves UNHCR's programmes and budget, advises on protection issues and discusses a wide range of other topics."

"Nevertheless, we hope that these governments will remain committed to the cause of the world's most vulnerable people, while we recognize and are grateful to them for their generosity," added Jolie, who also expressed gratitude on Tuesday to countries hosting refugees.
[From the UNHCR's press release]
I believe it was also confirmed by the UNHCR that Jolie will definitely be taking the "Special Representative" position, which honestly does make her the Richard Holbrooke of refugees. The position should also get her significant face time with all of the NATO leaders, which should be interesting.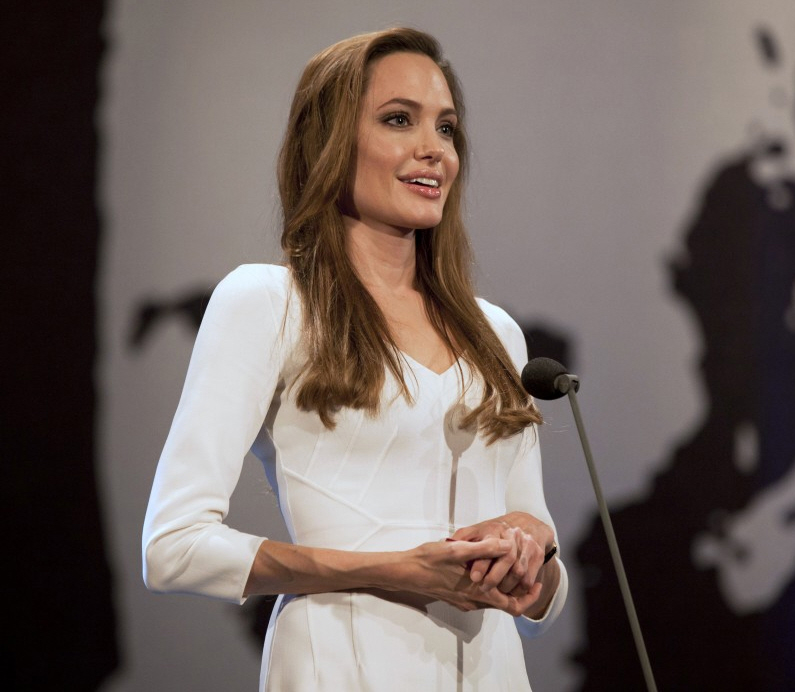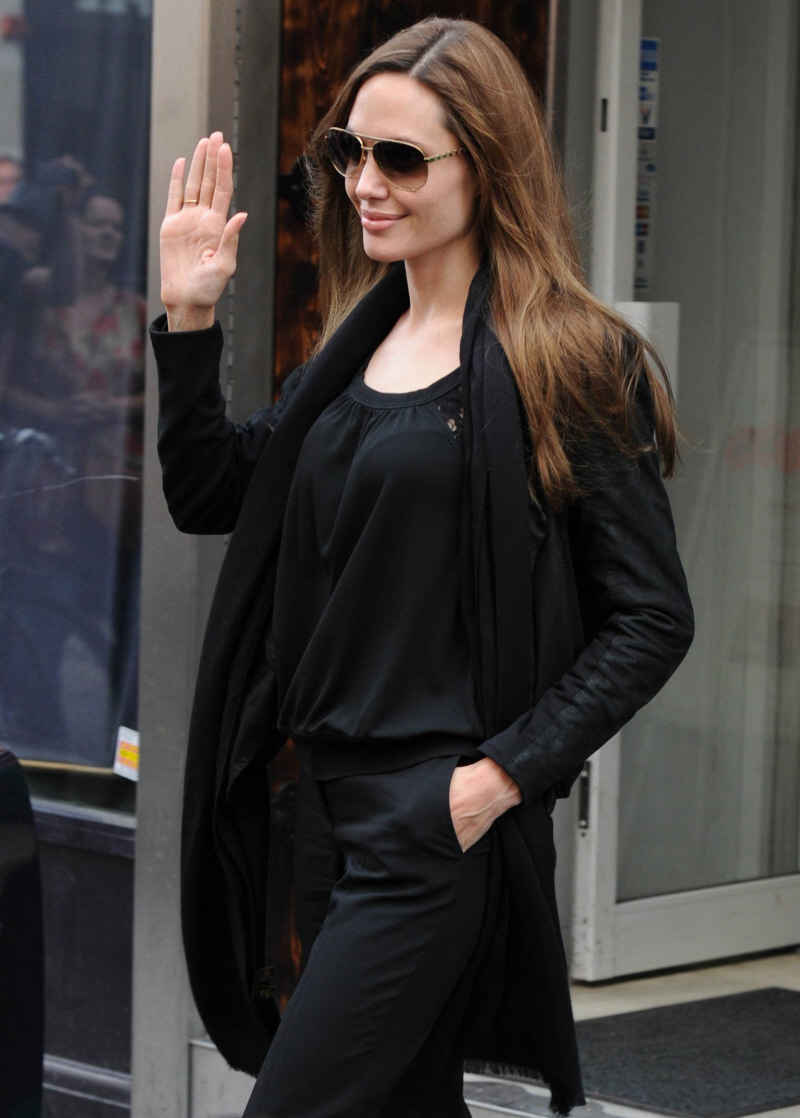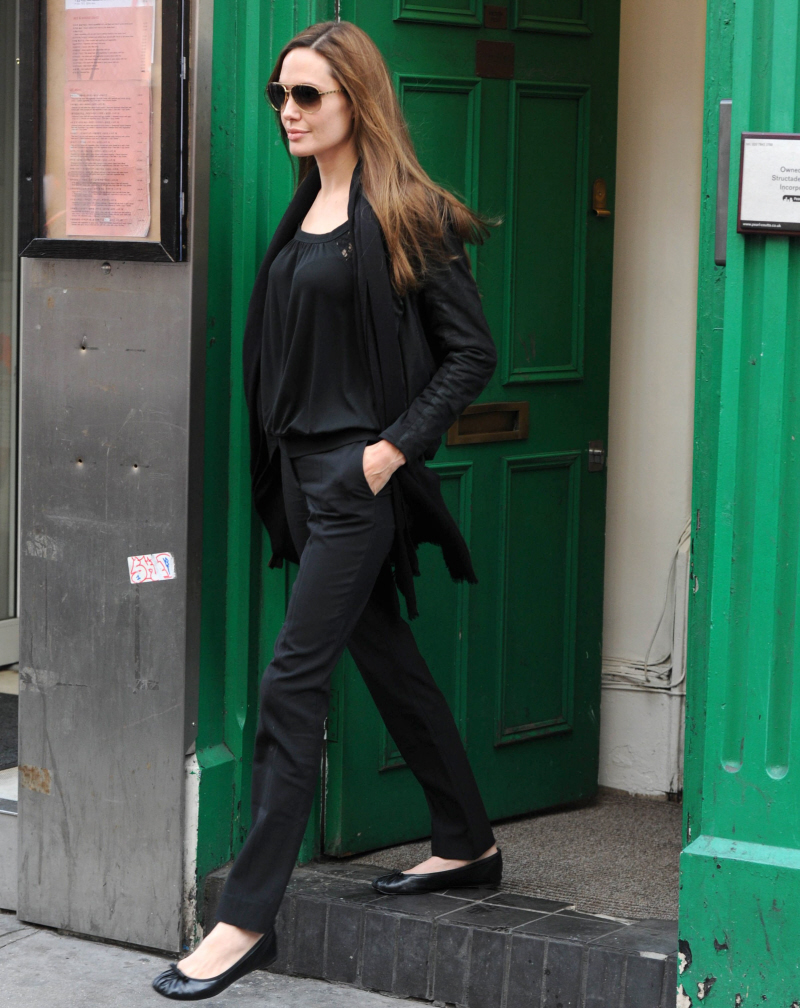 Photos courtesy of the UNHCR & Fame.