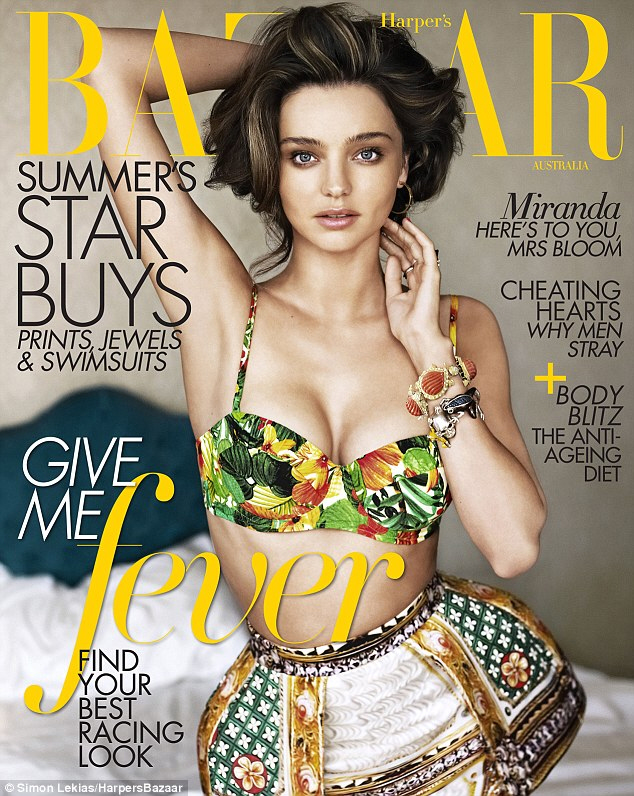 Miranda Kerr covers the new issue of Harper's Bazaar Australia, and these are some of the photos from the shoot, as well as some of the behind-the-scenes photos, courtesy of Bazaar's slideshow here. The shoot is also notable because Miranda flashed her post-pregnancy bum – go here to see it. She looks great! In the interview, Miranda discusses baby Flynn, and posing nude and how she's confident. As I've said before, I've really started to like Miranda. I consider her the anti-Gisele – Gisele is all about patronizing non-mothers and mothers alike with wide generalizations and judgments. Miranda seems more like a "this is my experience, other ladies have other experiences" kind of person. Here are some highlights:
Kerr on her happiness: "I'd say what makes me happy is having this little man. I'm the happiest when I'm surrounded by those I love and we are in a natural environment … It's the best thing I've ever done. Becoming a mother puts everything into perspective. You become more comfortable in your own skin."

On balance: "I always say life is about balance, not about depriving yourself. If you want something then I encourage you to have it. When you deprive yourself, you naturally crave it more."

On possibly trying to become an actress: "If someone approached me and it sounded interesting, I wouldn't be opposed to it, but it's not something I think about."
[From The Mail & the Free Press]
Miranda also says that she's still breastfeeding Flynn, who is now ten months old. While Miranda had a rather triumphant return to the catwalk for Paris Fashion Week (she walked in several of the biggest shows), she talked about the push-pull of breastfeeding while working: "I'm still breastfeeding so I have to express milk and send it back to him, and then try and see him on my breaks. I was up for hours last night as he's teething. And when he's crying, he just wants Mommy! It's such hard work." She also said the Orly Bloom "loves it! But seriously, he's very hands on. I really couldn't ask for a better dad." And she couldn't ask for a better husband either – Orly adores the hell out of her.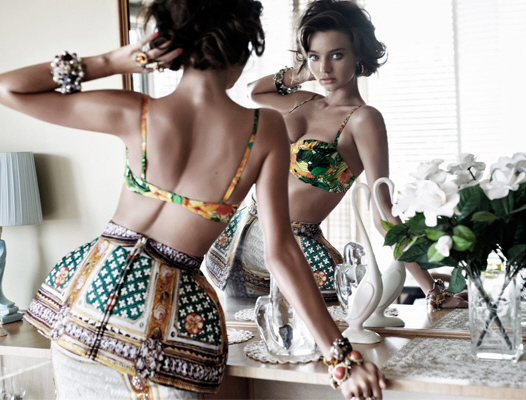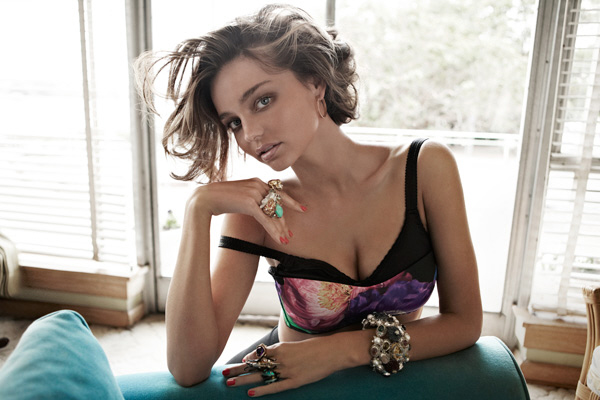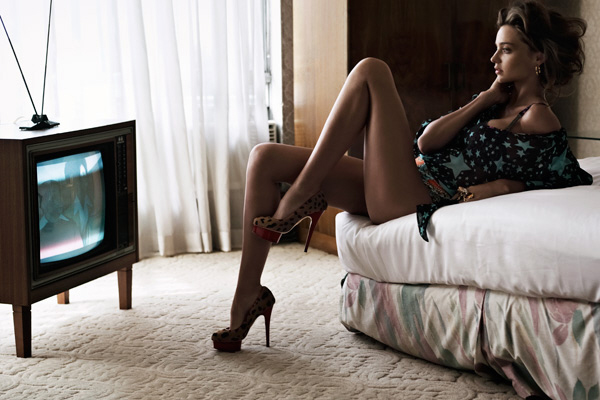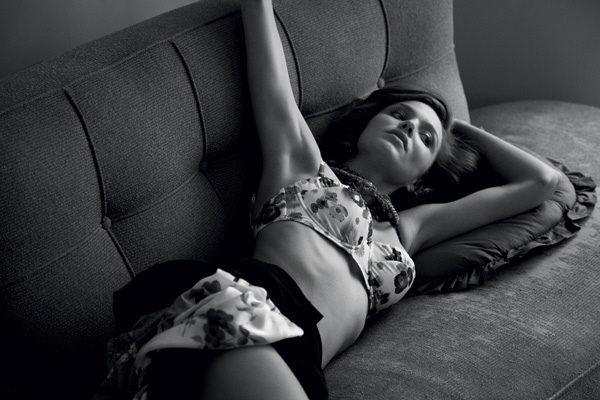 Photos courtesy of Harper's Bazaar Australia.