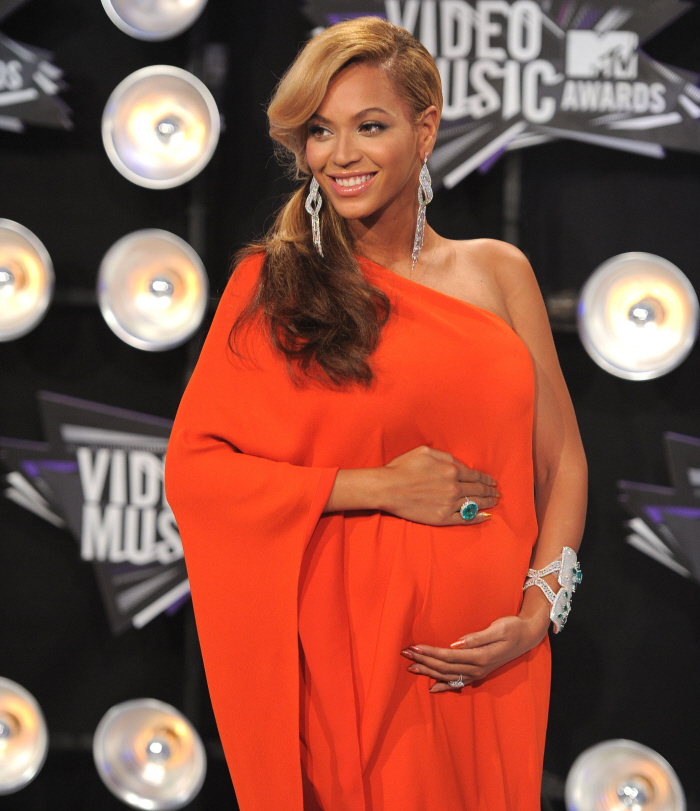 Beyonce just did an interview with the Australian show Sunday Night. Lots of people are talking about this interview, but it's not all about the Beyonce quotes – it's also about how weird her stomach looked at one point. First, the video and the quotes – Bey confirms that she's due in February, which means that she conceived in late May, perhaps? Which means that she was probably about three months pregnant for her VMA debut, and she's more than four months pregnant right now? Is my math right? Hmm… anyway, the video and quotes:
Beyonce on her pregnancy: "It's already has changed my life. My husband and I have been together for 10 years, all of my twenties… since I was 20 and we just feel like it's time. I'm very grateful that God has blessed me with the biggest gift that any human being can have. I think because I've accomplished a lot of things for myself and I really know who I am. I didn't rush into anything and I feel like if it's any time, right now is the time and I'm so happy."

The timing is right: "I think because I've accomplished a lot of things for myself and I really know who I am, I didn't rush into anything. If there's any time, right now is the time, and I'm so happy."

On dancing: "I'm a huge fan of dance and I always try to think of a new way to move the body. I try to treat choreography like I do a hit song and I try to think of the things that are going to make people want to dance and move around, dance in the club or dance at their school play or whatever."

On her time off and firing her dad-manager: "It was a bit overwhelming. I was a bit numb and kind of lost. I never even realized I needed a year off. It didn't matter where I was, I was in so many different places that it was like "Okay, I'm just on the show, I'm performing, back in a hotel, 'Where am I?' 'What city am I in?'" I'm doing the same thing and it became a ritual. It was a bit of an emotion in me that was missing because the world is so much bigger than the world screaming your name and that becomes almost like a fake world. You have to make sure you remember that that's all great but that's not who you really are. I've been managed by my father for a long time, and it's been a real change being separated from him. It was scary, but it empowered me."
[From Us Weekly & Beyond Gossip]
I had two favorite parts – one, I love when she's trying to convince us that she's only 30. That continues to crack me up, when she has to really sit there and think, "Damn, was I with Jay throughout my actual 20s, or my fake 20s?" But my absolutely favorite part is when Beyonce sits down for the interview – around the :54 second mark – and her belly FOLDS IN ON ITSELF. As in, she's wearing a prosthetic bump. Media Takeout has freeze-frames here – it's ridiculous. So… all of the bump conspiracies have been right along. Of course.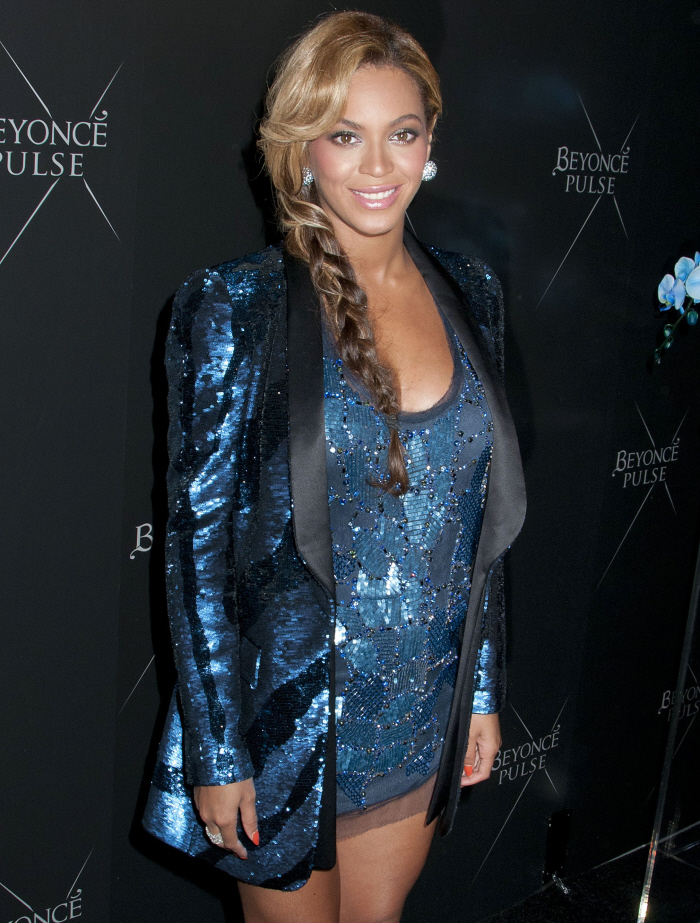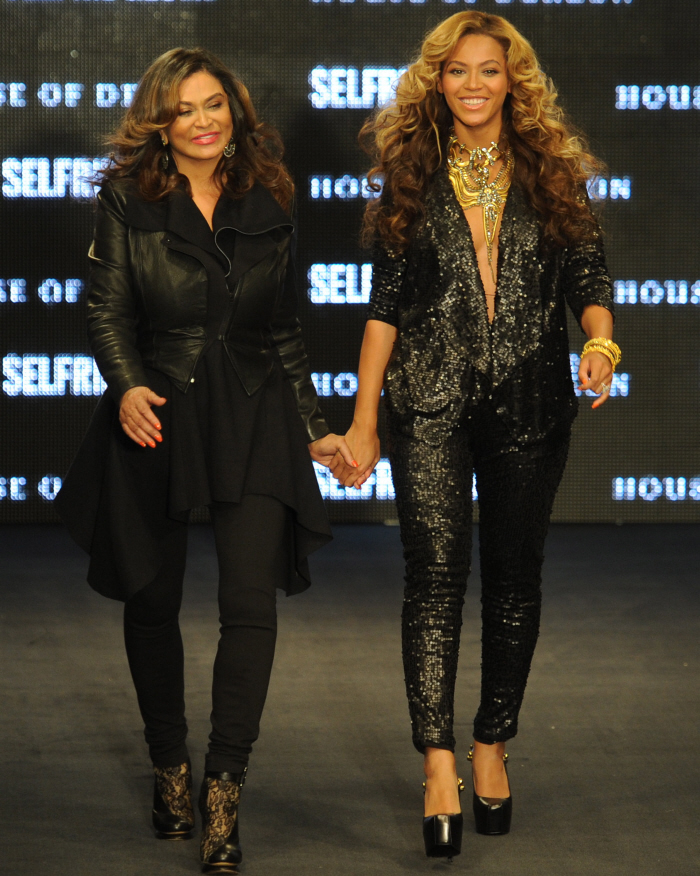 Photos courtesy of WENN.