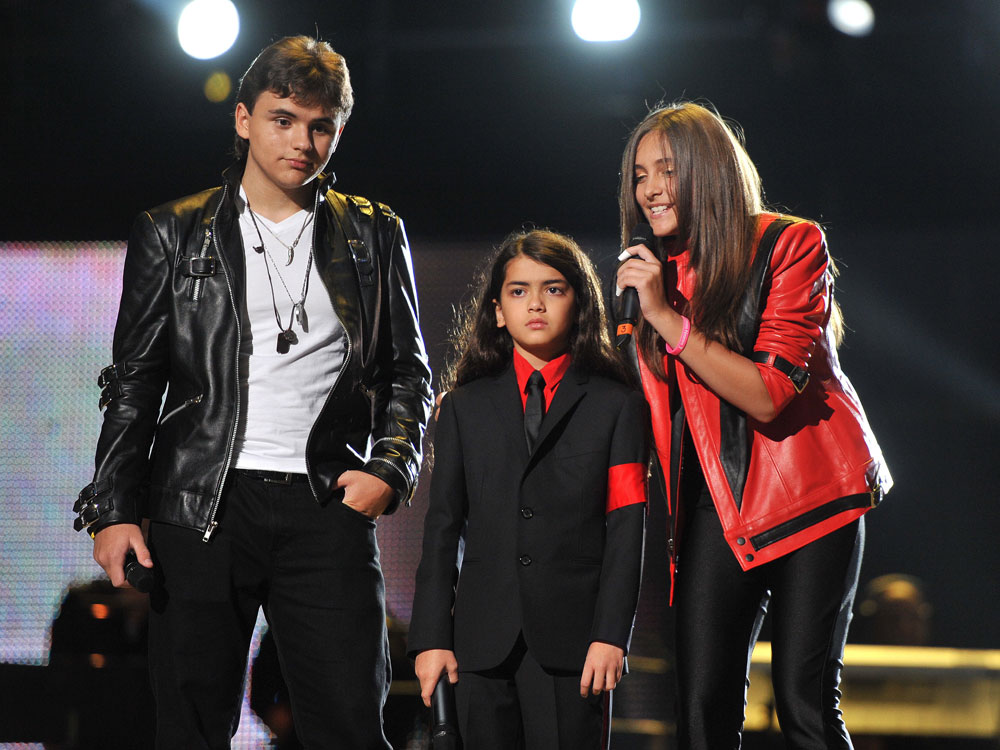 Jackson's kids at his tribute concert.
Yesterday we heard that a photo of Michael Jackson nude after he was deceased and was laid out was shown on live television during the trial of Jackson's doctor, Conrad Murray. The Daily Mail, TMZ and The Mirror have published the photo of Jackson and none gave a warning about it or obscured the photo other than covering his private parts, which was already a part of the image before it was shown in the courtroom. (I'm not going to post the links here, you can find them easily enough if you're interested.) I was really shocked and saddened to see the photo right on TMZ's website and on the front page without a lead-in. Even though this is my job, I probably wouldn't have clicked on it if they would have given me a choice. I don't like to see dead people, and there's something so really heart-wrenching to me about the fact that we're able to see this. I know that sounds melodramatic: Jackson was a public figure, he had a reputation as a pedophile, and he was a drug addict. Still, he was somebody's father, brother and son and he was so private he covered his kids' faces when they went out. He wouldn't have wanted anyone to see him like that, and his kids don't need to be confronted with that image whenever they want to do a google search on it.
I was also upset to hear that the details of Michael's kids' reactions to his death were made public a couple of weeks ago as part of the trial. Of course they were distraught and crying and screaming. That's how people react when a family member dies! There was also more revealed yesterday about what Paris said in the wake of her dad's death. We don't need to know that!
We're not covering the Jackson trial much here because it's just not our usual fare. This is sad, it's depressing and apart from some colorful witnesses there hasn't been much to report. What do you even say about it though? None of this trial should have been open to the media and the details just don't seem that interesting to me. Once a verdict is reached, we'll probably cover it though. RIP Michael.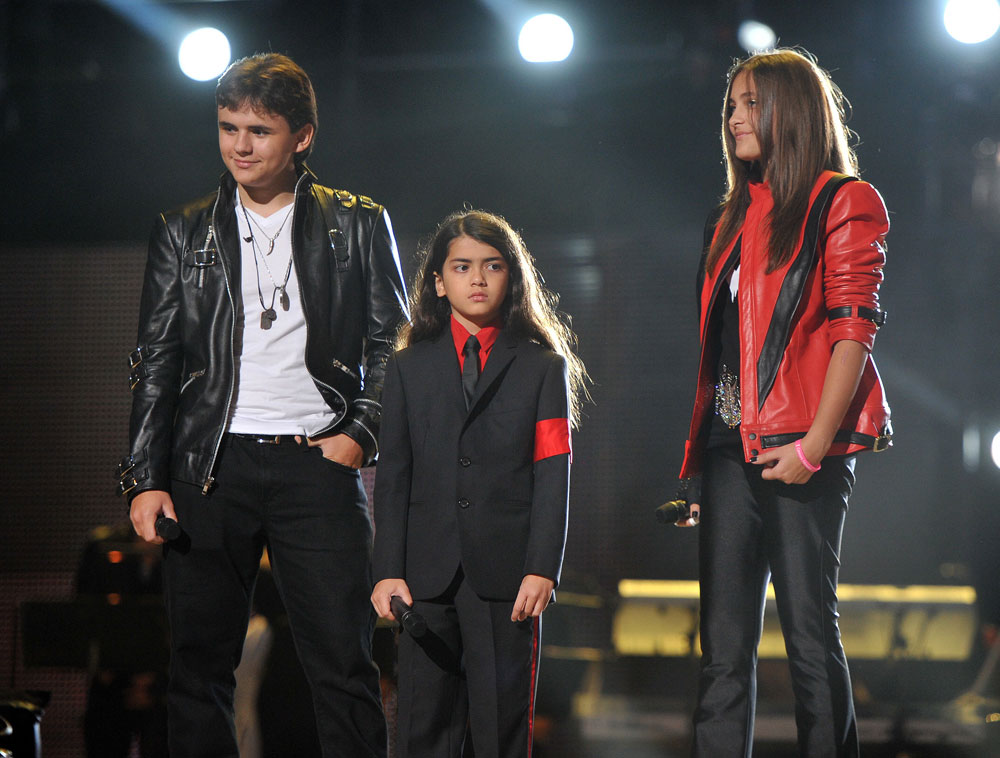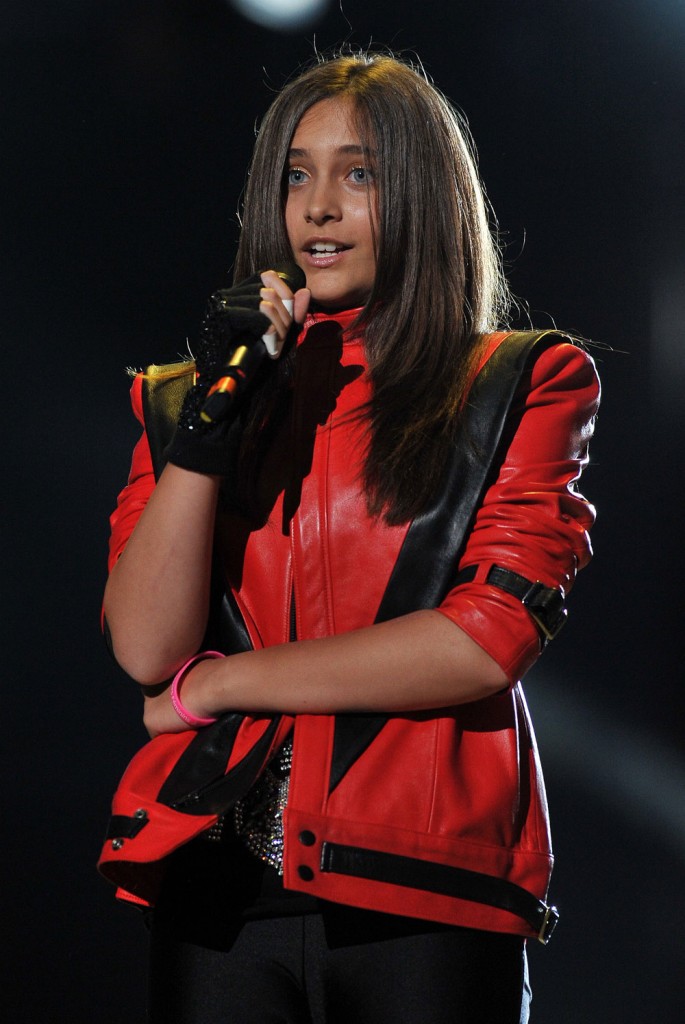 Jackson's kids are shown at his tribute concert on 10/18/11. Credit: WENN.com