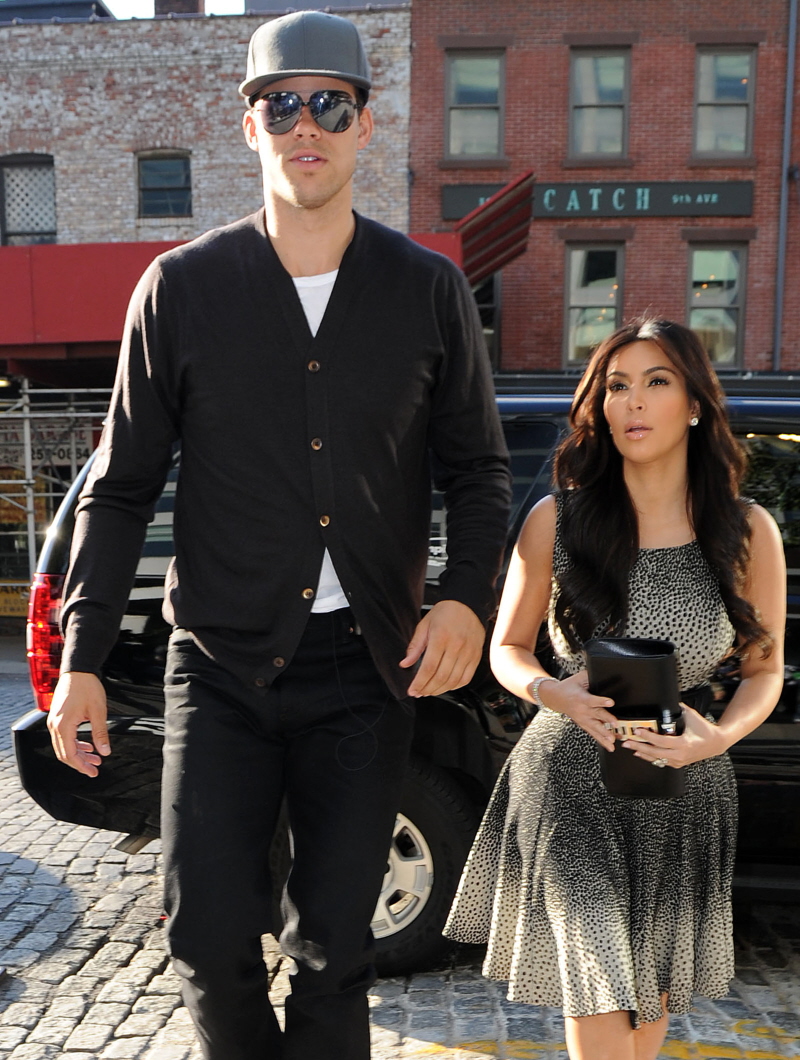 Just shoot me in the face now, because not only did I watch part of Kim Kardashian's wedding special, I'm also prepared to talk about it. Granted, it made me sick so I ended up changing the channel after about 10 minutes, so I never saw anything past the "she's picking out a dress from all of the sketches she got" part. But dear God, Kris Humphries is a much bigger douche than I originally thought. He's such a horrible d-bag, I'm kind of rooting for Kim to get out of this marriage, and I'll take her side and everything. Sure, I think Kim talked him into the marriage and wedding because he's a dumbass who can be easily manipulated. But there's also a reason why he was ripe for Kim's devious machinations: he's a moron, he's rude, he's unpleasant, and no other (sane) chick would touch that with a ten-foot pole.
Now, is he so awful, he only deserves a Kardashian? I'll say this: I felt a twinge of sympathy for Kim, I honestly did. I'm not saying she didn't ask for this, or that this wasn't the story line she was hoping for ("Catfaced famewhore marries douche, chaos ensues"), but I'm saying that I feel bad that she has to spend time with someone who is clearly a douche. Anyway, according to Life & Style, Kim now realizes she made a huge mistake:
Kim Kardashian thought her dreams came true when she said "I do" to Kris Humphries on Aug. 20 — but now the cold, "hard" reality of their marriage is creeping in. Sources say that Kim's completely torn apart by how married life is turning out — and that she's totally let down by Kris. He's not the man that she thought she married!

"Kim's miserable," a show source tells Life & Style magazine. "They're always fighting."

Kim's said so herself. "I didn't know marriage was going to be so hard," she grieved to a friend at Clover Nails on Oct. 9 in NYC. "With all this travel and work, it's been a big adjustment for both of us."

"She doesn't feel like she's ready for the commitment," a friend shares. "Kim feels this all happened too soon, that she didn't take time to get to know Kris. She's embarrassed — she rushed into things, and now she's stuck."

Kim fears that Kris is using her for fame. "Kim is definitely worried that Kris isn't mature enough and could be using her for her money — especially since he's not working right now with the NBA lockout," says the show source. "He tries to have creative input in Kourtney & Kim Take New York. It's her show, and he tries to dominate it."

Kris has also caused Kim to put her baby making plans on hold because he's not sure where, or if, he'll be playing basketball next year.

Kim's not happy that they haven't settled into a real home and are stuck at the Gansevoort Park Avenue hotel in NYC. She's unable to cook meals for Kris — and in turn, he has left Kim at the hotel on occasion and gone to grab burgers with his buddies.

Now, Kim's heading for a separation as she travels to Dubai and Australia. "Kris is not invited — she's leaving him behind," notes the source.
[From Hollywood Life]
And so goes another fairy tale romance down the drain. Like anybody really thought Kim and Kris would last, I know. So, what are the theories on how this is all going to play out? Here's my guess: Kim and Kris will stay married, but in the months to come, Kim is going to be "traveling" more on "business" – just to stay away from Kris. And then Kris will cheat on her and it will become public and Kim will file for divorce and play the "wronged woman" storyline. And babies will never happen. I see that all going down within a year.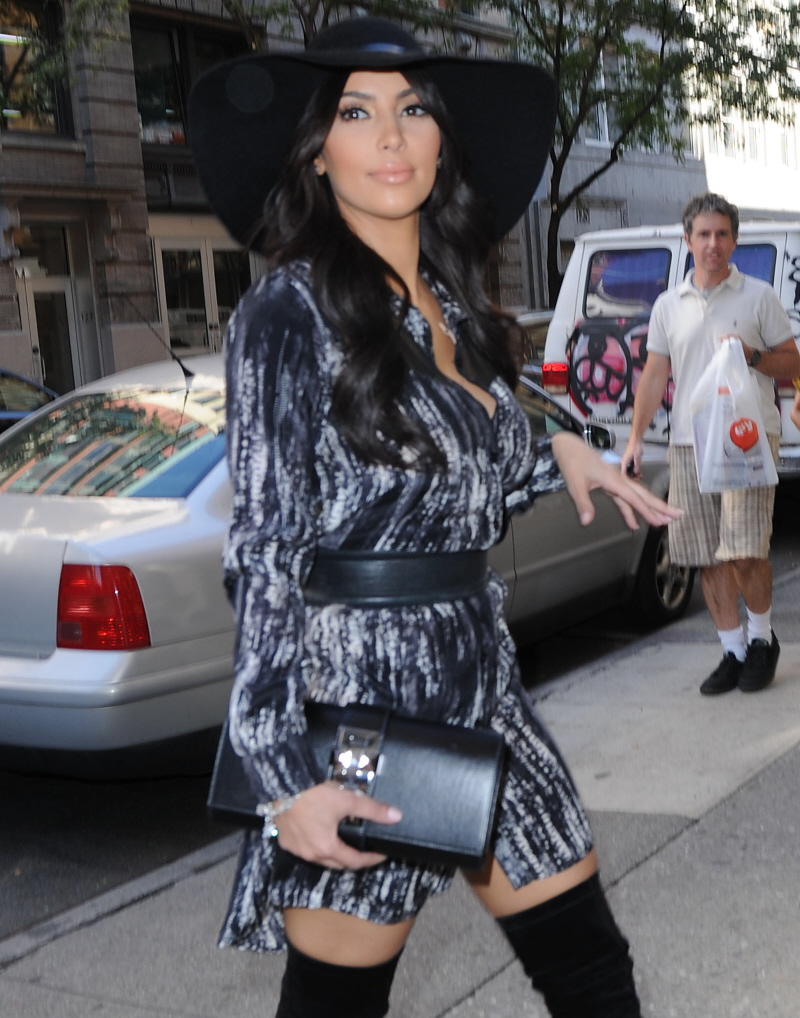 Here are some photos of Kim arriving at the UAE yesterday: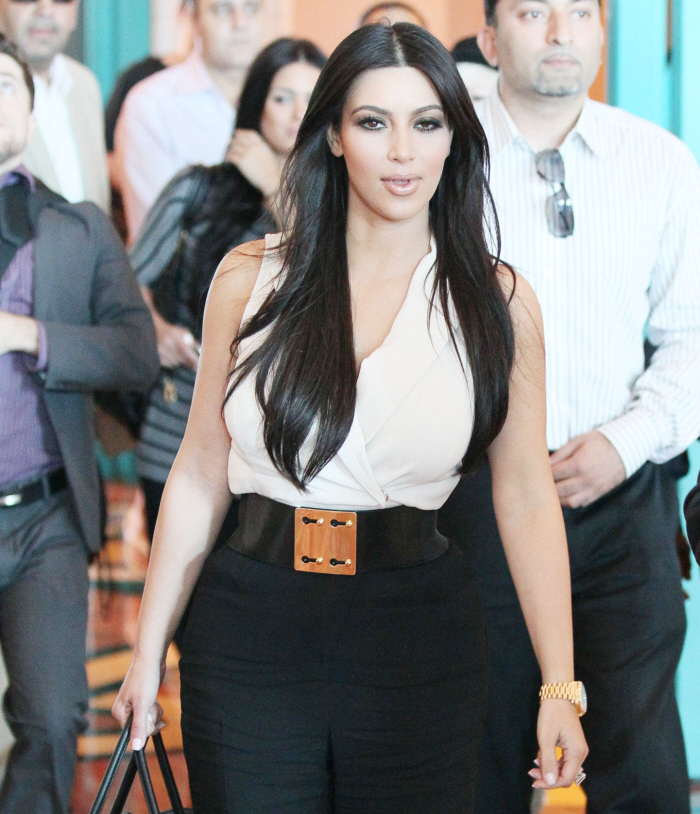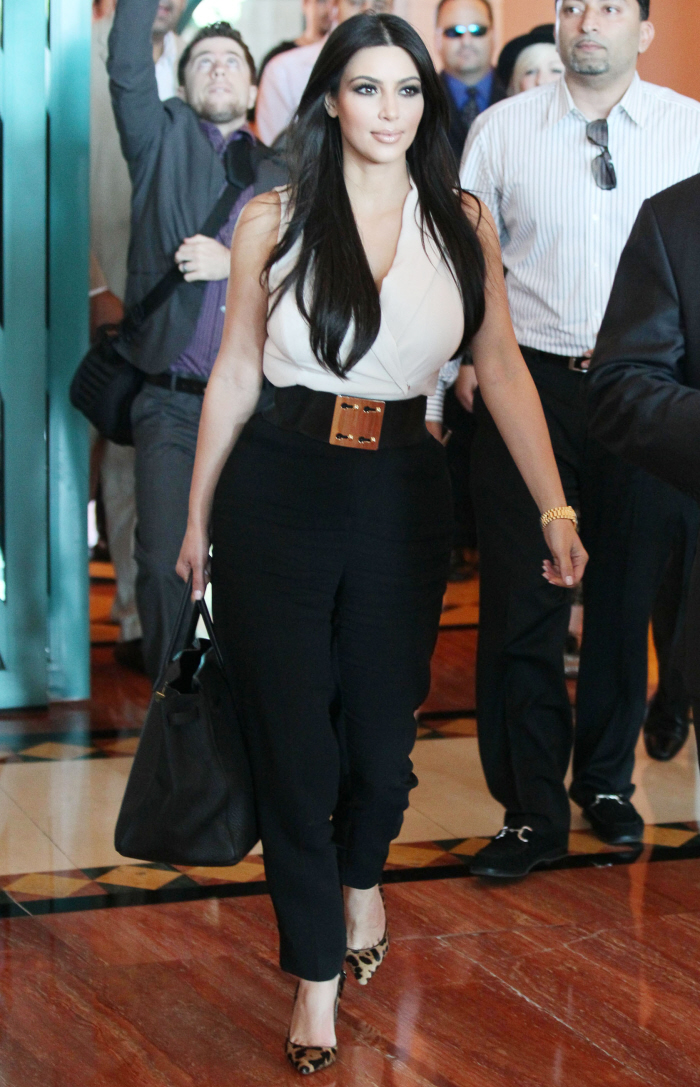 Photos courtesy of WENN and Fame.