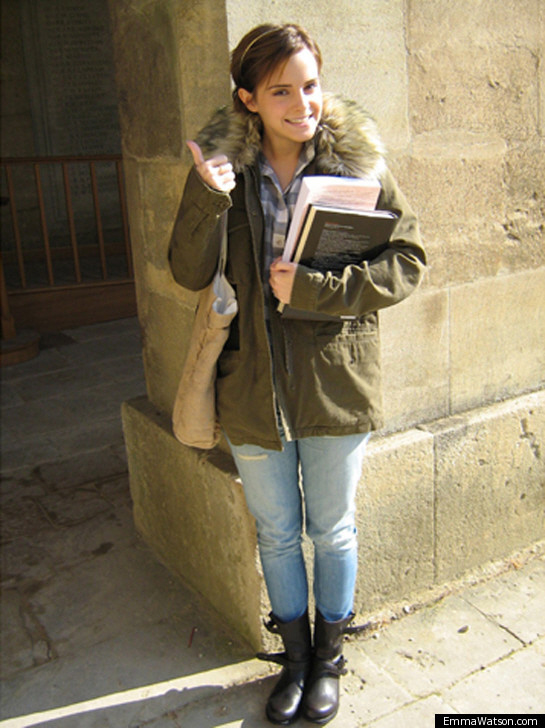 I'm eating my words, happily. Go ahead and tell me I'm full of it, that I'm a lying liar made of lies, soaking in a bath full of lies and eating lie tiramisu and drinking lie-filled Chardonnay. As it turns out, I was wrong about Emma Watson. And I'm thrilled that I was wrong about her. In the Spring of this year, Emma announced that she was going to be "taking a break" from university – she was finishing up her second year at Brown, and I believe that she didn't complete her Spring semester, because she got work from Lancome and she went to shoot a movie. I was very suspicious of Emma's decision to "take a break" because A) Her story kept changing and B) She seemed more concerned with partying and having fun, all while maintaining her "good, studious girl" persona.
Then, a few months ago, Emma's story changed once again, and suddenly she was no longer taking a break, but she was "transferring" or doing a semester or a year abroad at Oxford. I was suspicious of that too, and I figured that we would eventually get an announcement that Emma had decided to "study abroad" too late, and that there was a paperwork mix-up and she never did enroll in Oxford. But I was wrong! Mea culpa. She's actually at Oxford right now! She sent a message to her fans on her blog:
To Everyone who is starting a New School Year, (sorry those who have been at school for a while Oxford starts late)

Just to say have a great term and good luck with all your work.

You might not hear from me for a while because I will be really busy studying but I wanted to just say hi and bye : )

Hope you all like 'My Week with Marilyn' and i'll keep you posted on 'Perks'.

Love Emma xx
[From Emma's Blog]
Should I eat sh-t some more? I'm sorry. All of you Emma-defenders were right! She's a good girl. She's studious. She takes her education seriously. I was wrong to question her. (Was I? Meh.)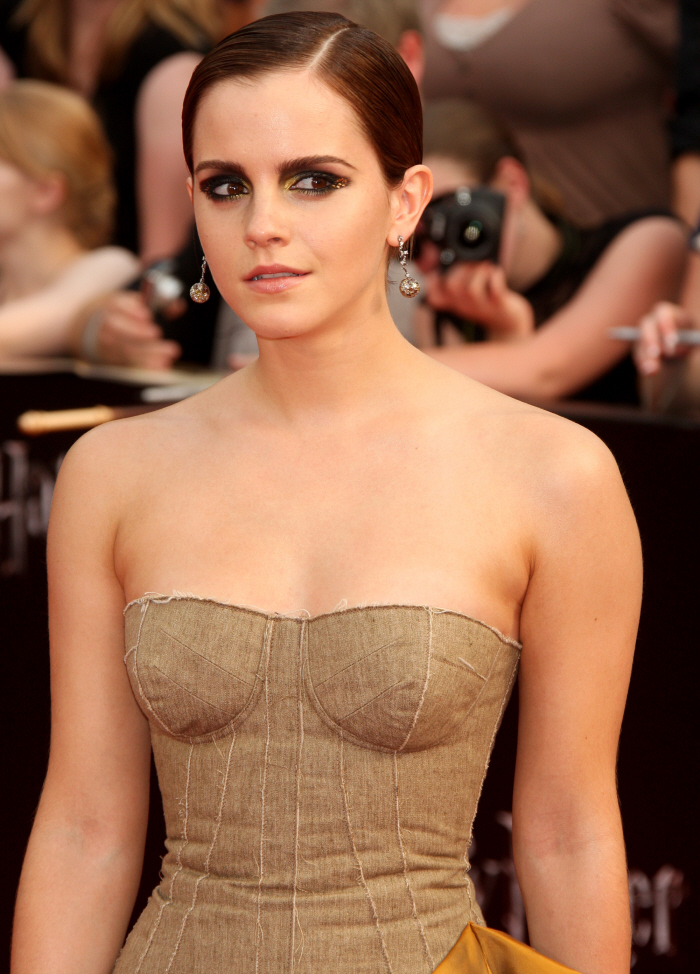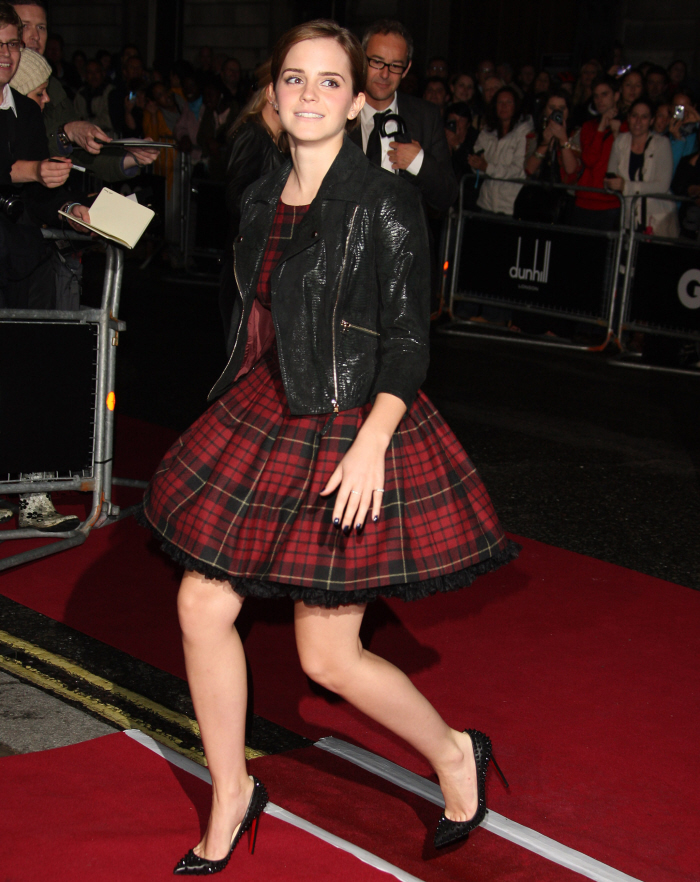 Photos courtesy of WENN & Emma's blog.