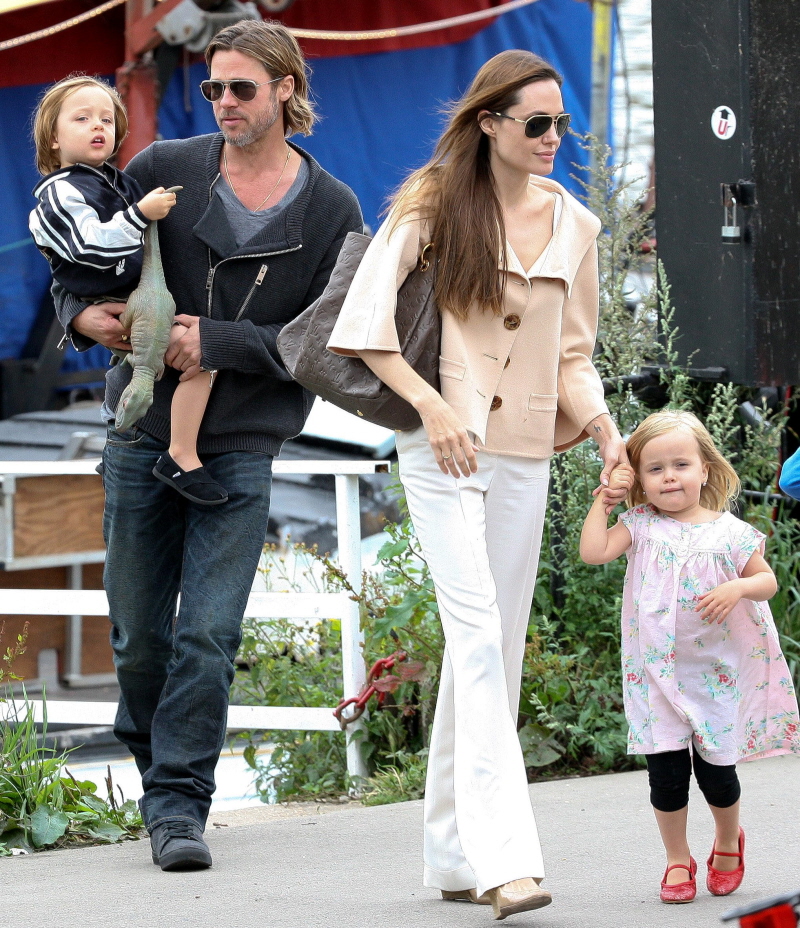 There are lots of tabloid stories about the Jolie-Pitt children this week, for whatever reason. Most of the stories are pretty dumb and/or completely unreliable, but there are a few gems of hilarity. First, one of the more reliable stories: according to Life & Style, Knox and Vivienne (who are three-years-old) are now enrolled in school! While Brad is finishing up the interminable World War Z in Budapest, L&S claims that Viv and Knox were enrolled in the Lycée Français Gustave Eiffel. It's the same school that the older kids were enrolled in last winter and spring, when Angelina was shooting In the Land of Blood and Honey. A source tells L&S, "The twins are really excited that they're finally in preschool. They have long seen the other kids pack up and head off to school and yearned to be a part of it all. Now they can finally join them!" But… it would be preschool, correct? It's not like three-year-olds go to school all day like the older kids, right?
Next story, from In Touch Weekly, of course. And wouldn't you know, it's a story about how Angelina Jolie is a TERRIBLE mother who abandons her children:
The Jolie-Pitt family have been living in Hungary while Brad Pitt works on his new film World War Z, but the actor put everything aside to care for his youngest daughter!

According to In Touch, Brad and Angelina rushed Vivienne to a Hungarian hospital for a stomach bug. Angelina Jolie took her daughter to the hospital, but then she had to go to Libya for a UN humanitarian mission — leaving Brad to take care of his sick child!

Always the doting father, Brad cared for Vivienne, in addition to her five brothers and sisters, while Angelina was away. In Touch reports that Brad was exhausted and stressed without Angelina's help — he is "cracking under the pressure" while Angelina travels.

The family will likely be in Hungary through Christmas, so we hope little Vivienne is feeling better!
[From Holly Baby]
Did this really happen? Eh. I bet Vivienne probably did get sick, and maybe they did go to the hospital. I'll buy that Viv was even sick just days before Angelina's trip to Libya. But I doubt Angelina would have "abandoned" one of her children if they were really, really sick. Or maybe she would and she just figured that Brad could handle it and her plane tickets were non-refundable or whatever.
And now, to end it with the funny story – once again, this comes from In Touch. They claim that Shiloh J-P and Kingston Rossdale are in the midst of some kind of epic romance. They were born within days of each other, and they moms (Angelina and Gwen Stefani) have "played matchmaker" and encouraged the love affair between the two five-and-a-half-year-olds. That's probably why Angelina and Gwen met up for a playdate in London – they were allowing love to blossom. A source tells the mag, "Shiloh and Kingston love playing the same games, watching the same movies and even dressing up in the same silly costumes." And they have a "very special bond" and Skype when they're not in the same city. Is it weird that I think Kingston might be more into Empress Z?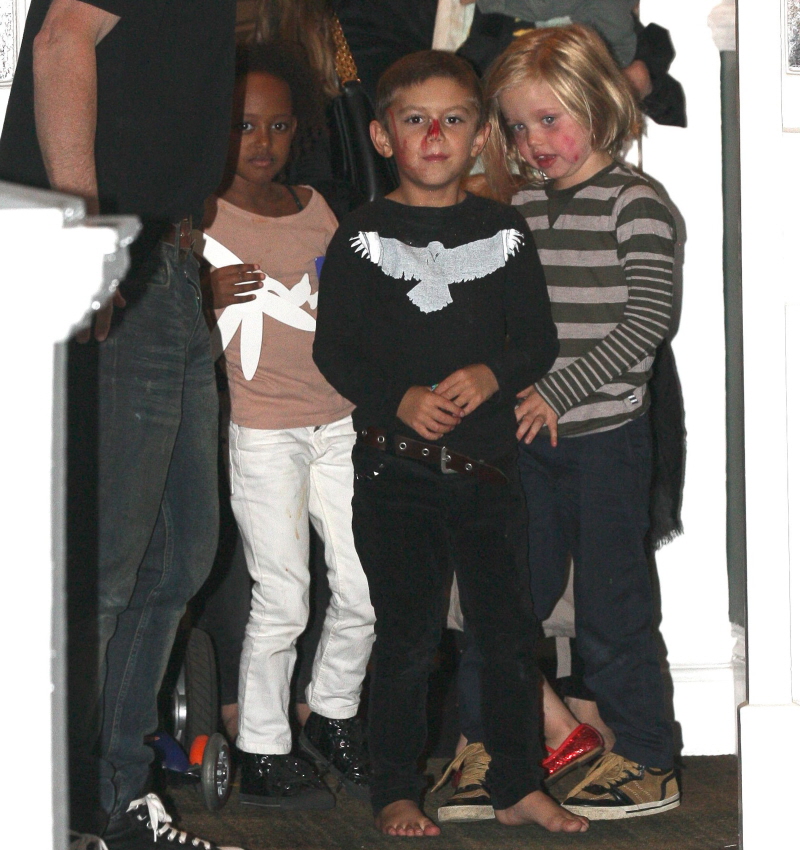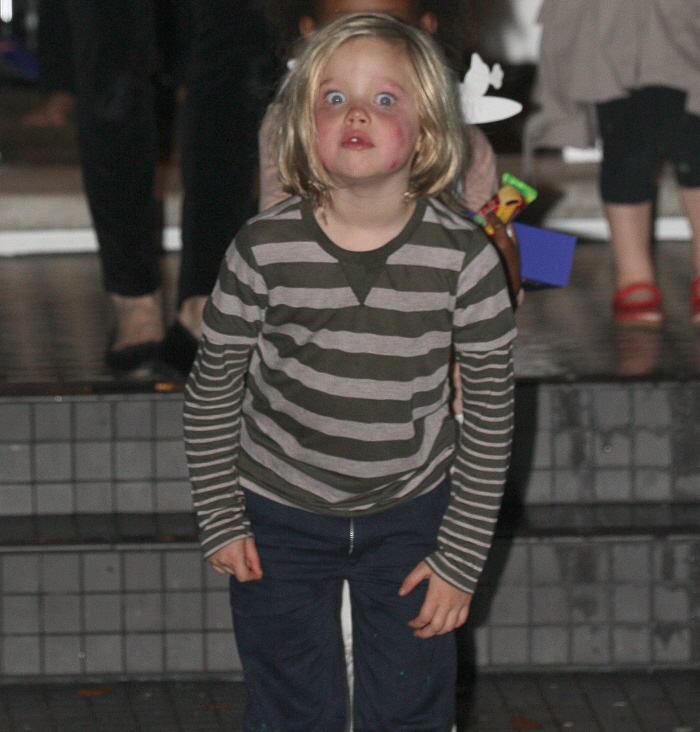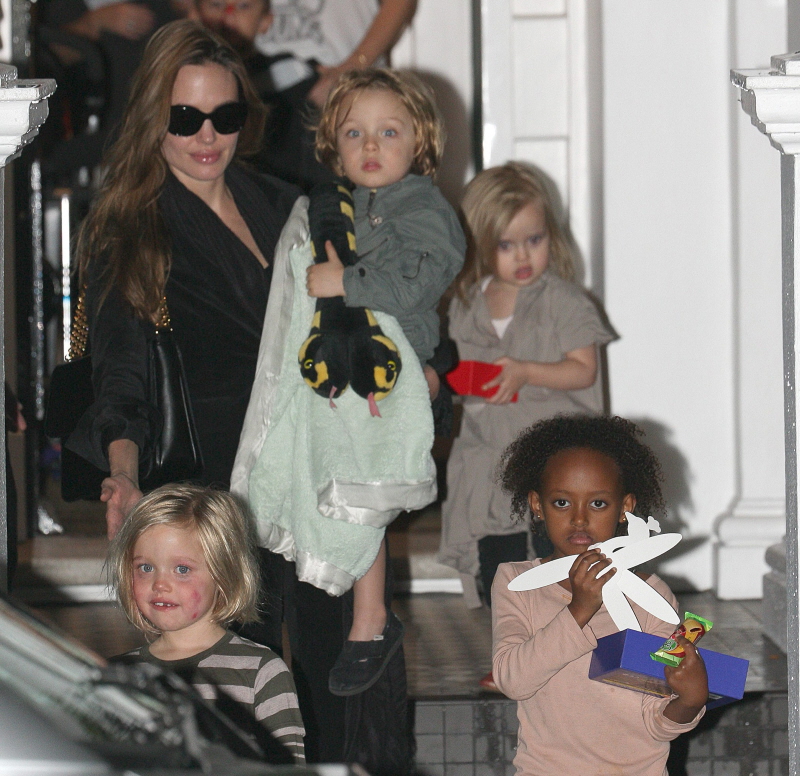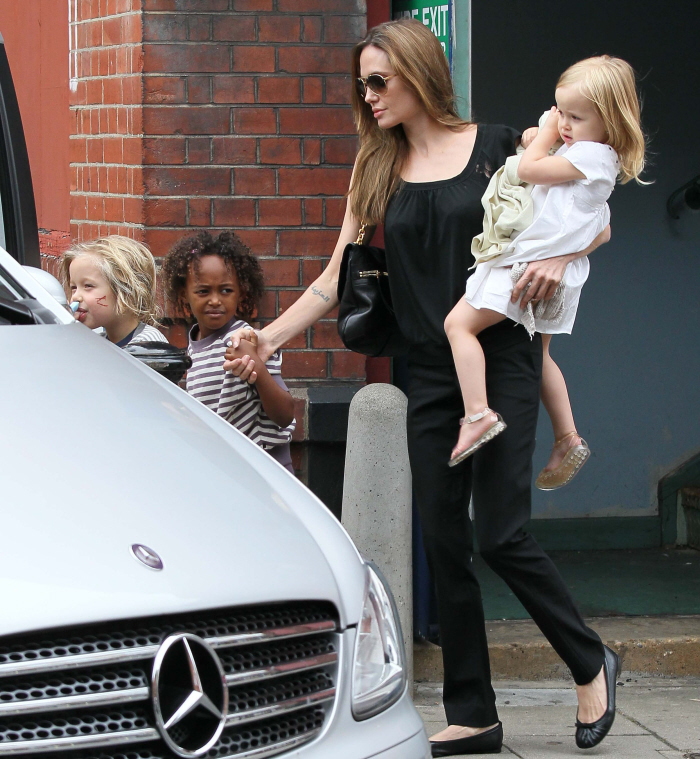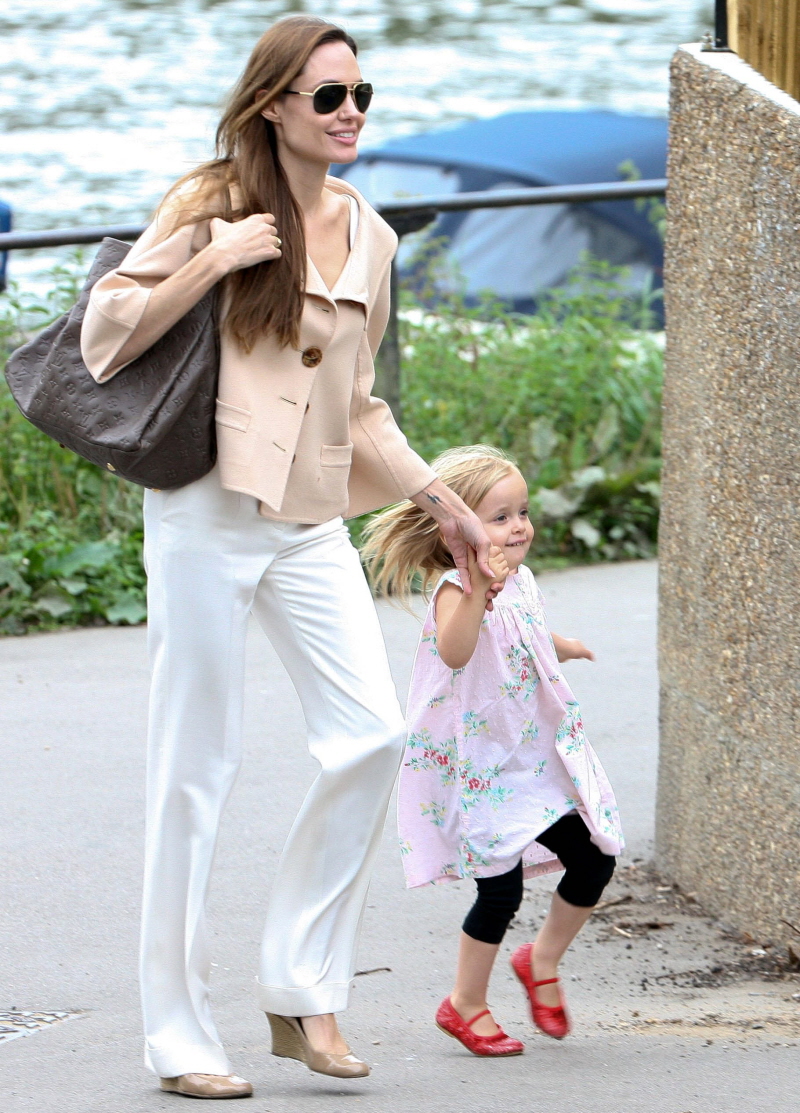 Photos courtesy of WENN & Fame.