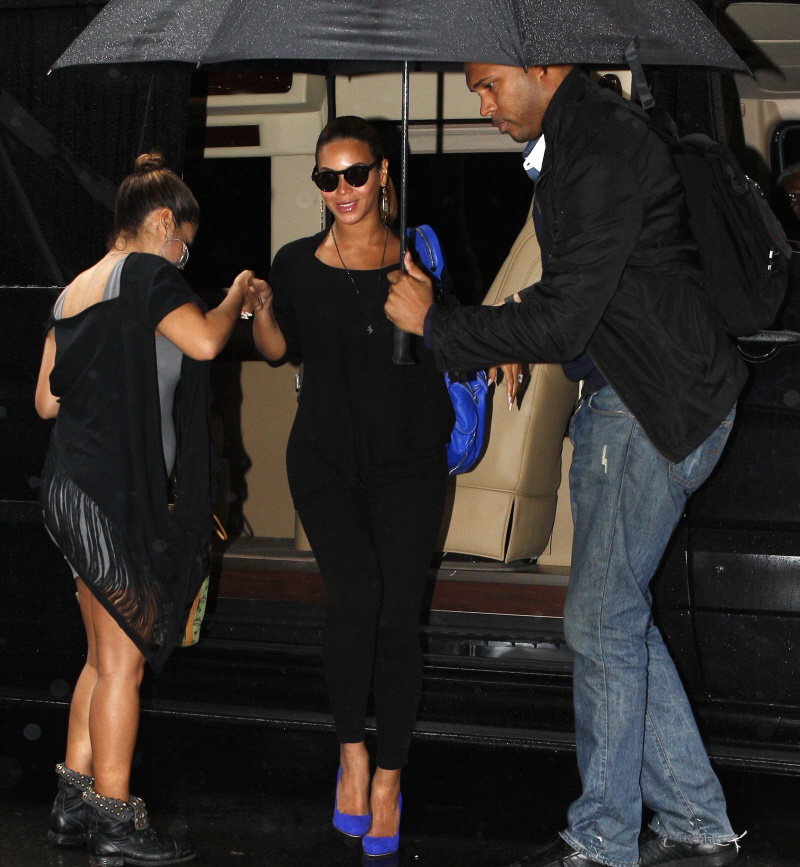 Seriously, Beyonce? I feel like she's just trying to get us to talk about her endlessly at this point, and that's why she continues to play everybody's favorite new game, The Magical Inflating and Deflating Bump. These are photos of Bey from Tuesday (in that silver-grey sweater) and Wednesday (in all black). The difference in bump sizes is RADICALLY different in just two days' time. And it's not like her baby bump is growing consistently, either. On Tuesday, it looks like maybe she's five or six months pregnant: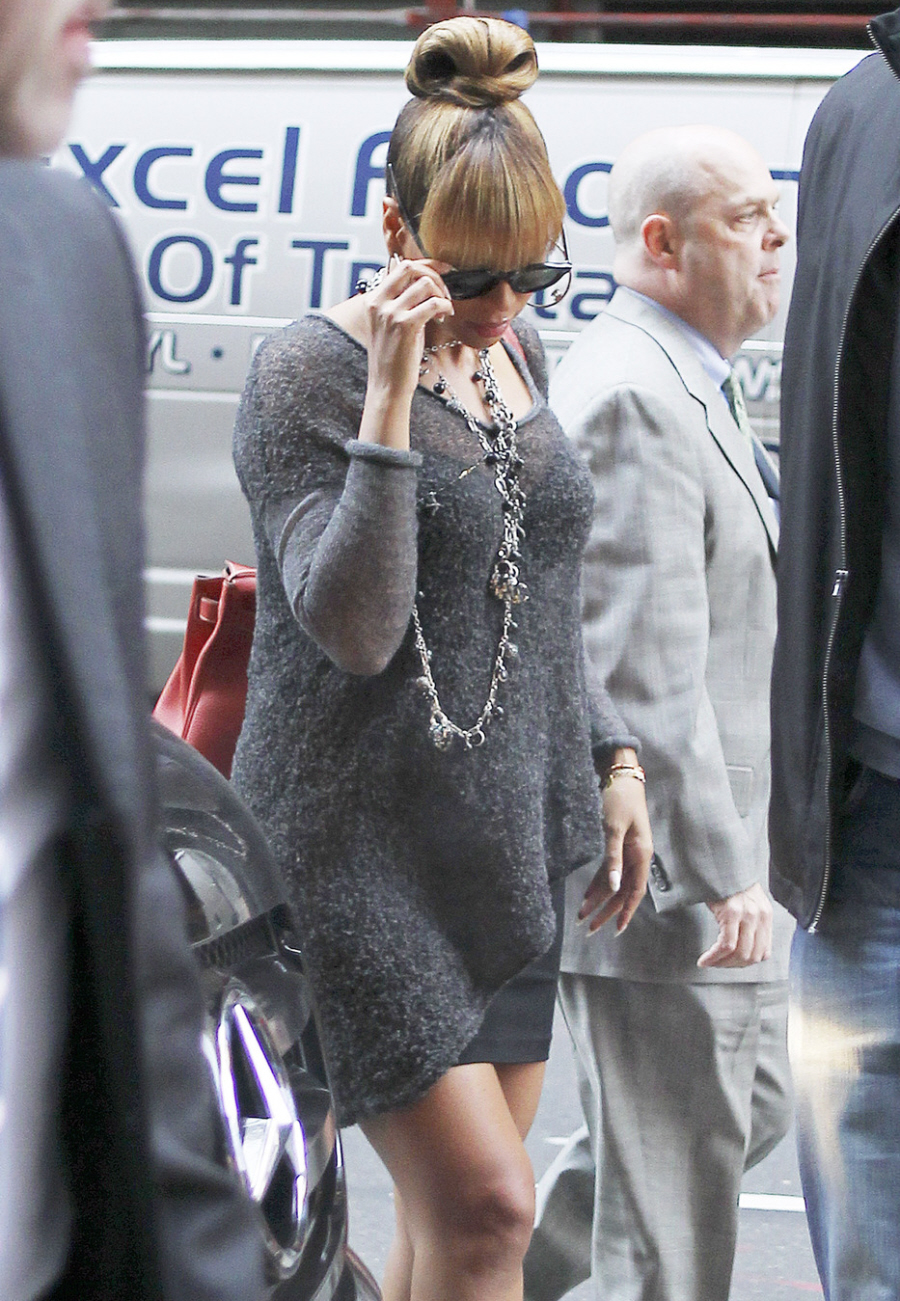 And then yesterday, she looks like she's maybe just got out of her first trimester: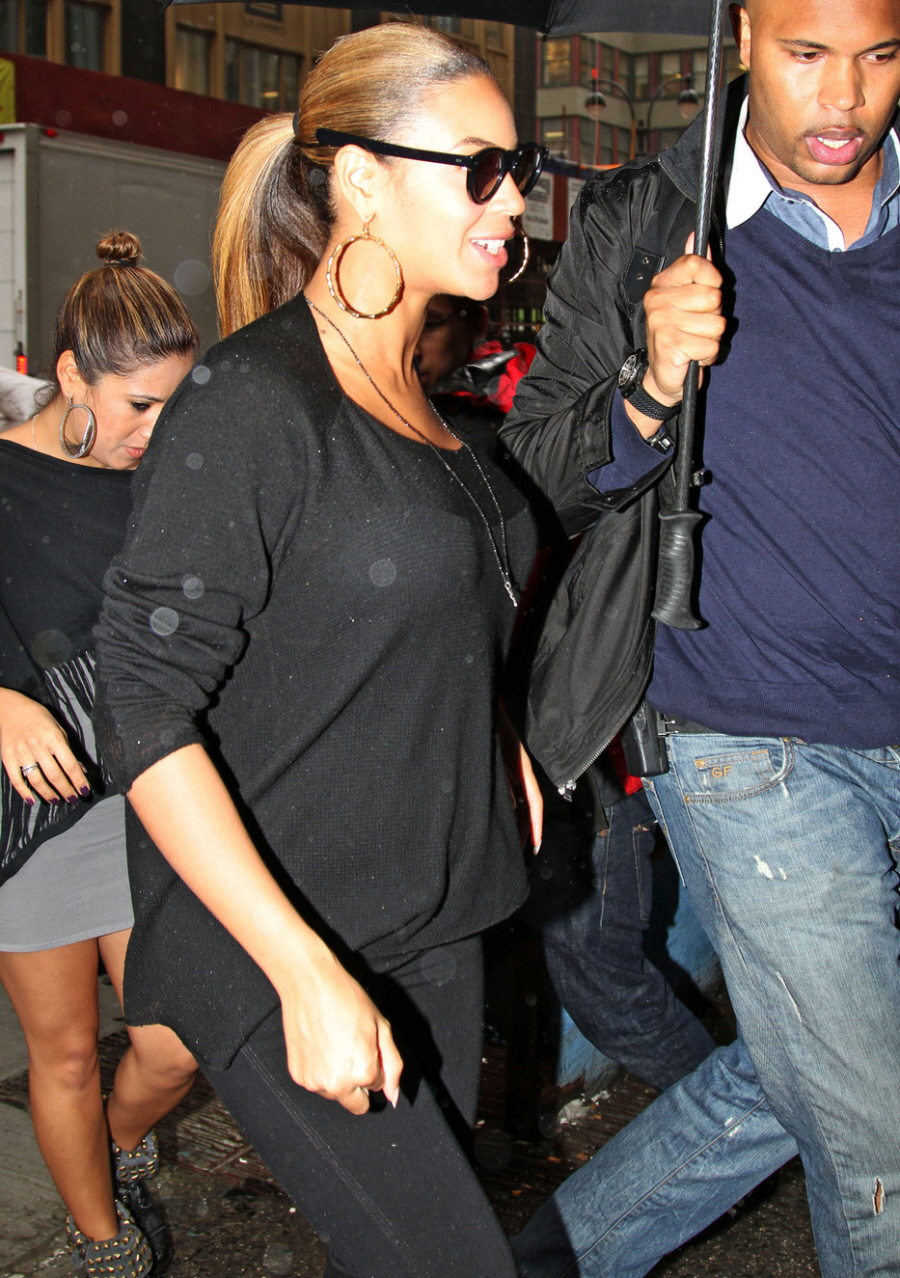 WTF, Bey? Is it just a matter of her wanting to bumpwhore (famewhoring the real or alleged bump)? Or is it a matter of laziness on her part, like she gets bored with always padding it, and sometimes she just wants to go natural? I have no idea.
Tina Knowles is talking about her daughter's pregnancy too. Tina told Life & Style that Bey and Jay do know what they're having, but they don't want the gender out there. Tina also says that Bey has already gone through morning sickness, "but she's got past it now… She's doing really good. She's busy. She's craving waffles. The normal – just wanting to eat!" You can read more here.
Do you want to see the video of Bey's deflated bump again? I love it so much. I'm also adding an update from that Australian show, which showed a new angle.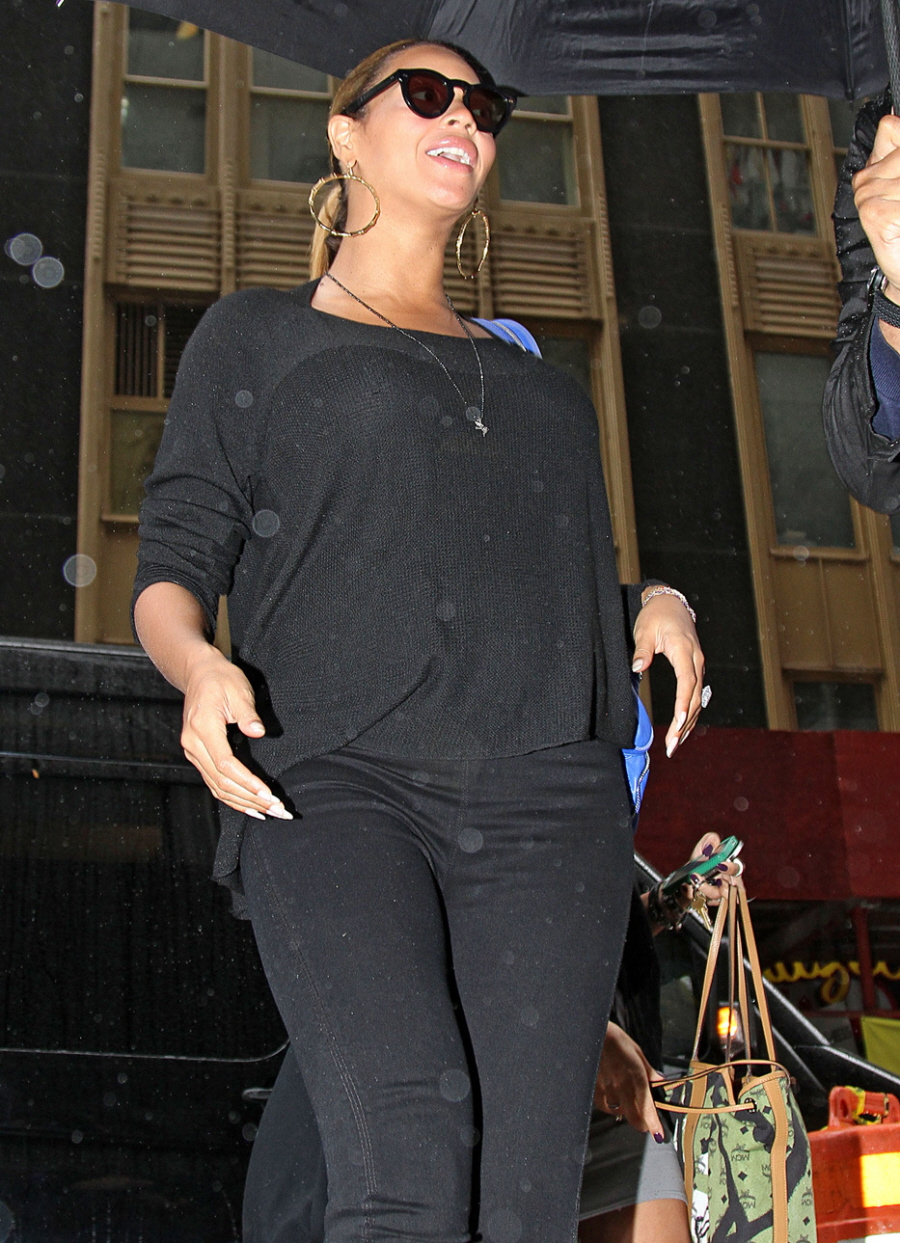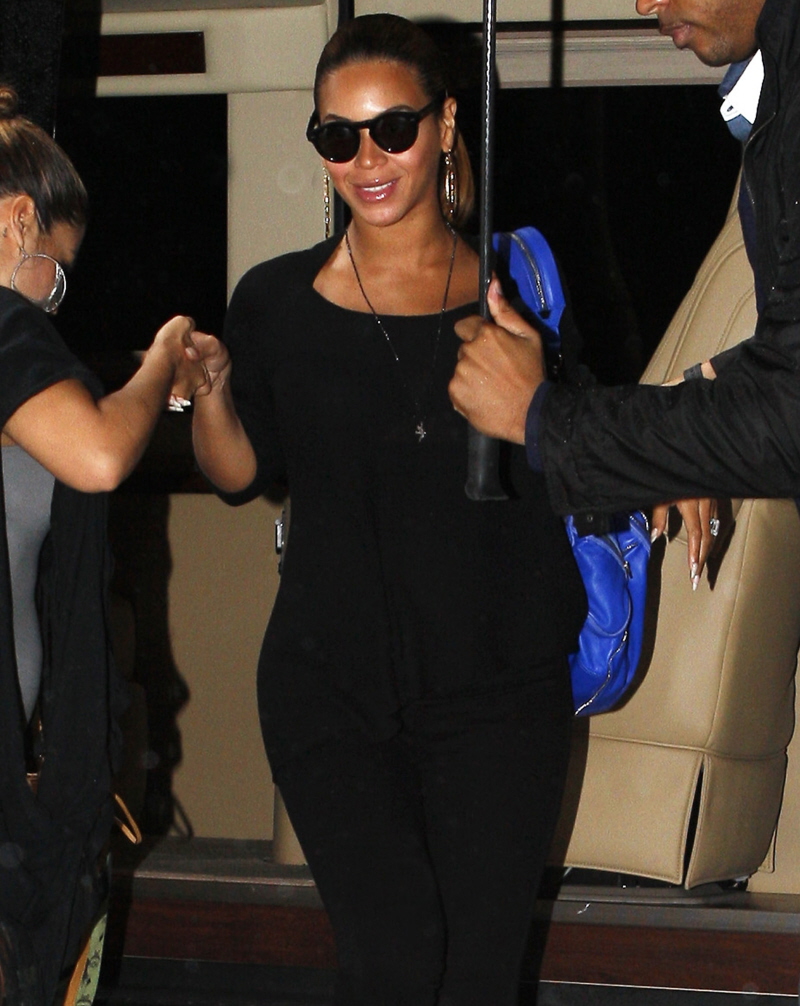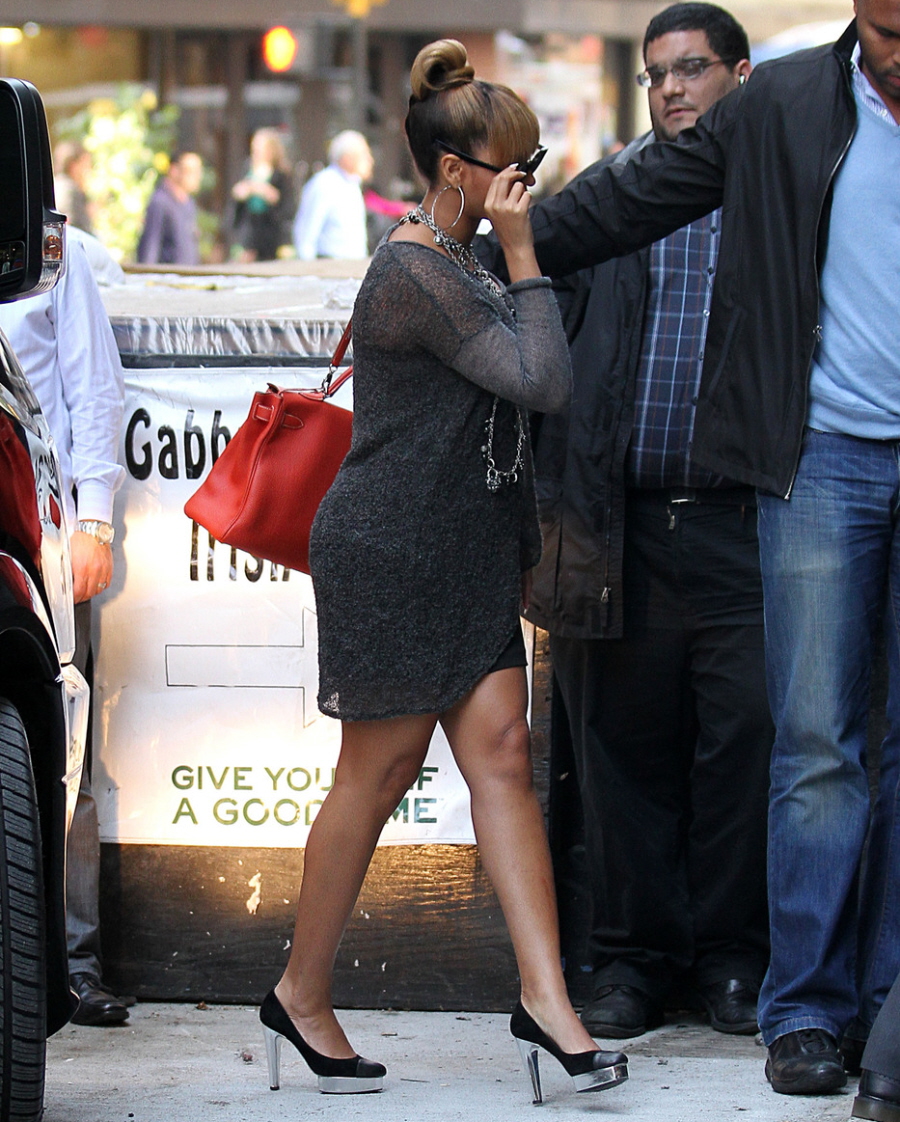 Photos of Beyonce on October 18 & 19, courtesy of Pacific Coast News and Fame.