Brad Pitt & Michael Fassbender are teaming up on-screen (again)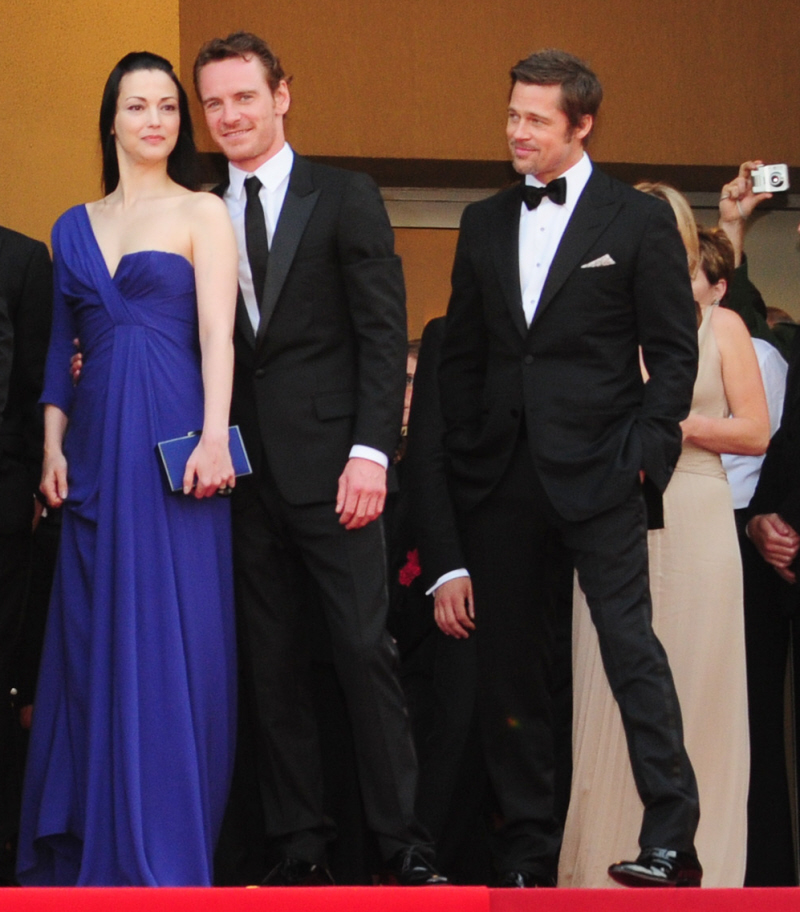 Most days, I know the Jennifer Aniston fan-girls want to drive a stake through my heart. But I know I'm having a good day when the Brangelina fan-girls get all frothy and worked up over something I've said. I like Brangelina – but I've always been more of a fan of Angelina than Brad. Wherever Angelina goes from here, I'm interested. And should she and Brad ever break up… well, I'll still be Team Jolie. I bring this up because I want Angelina to have a torrid affair with Michael Fassbender. Ten years ago, if they had met under different circumstances, I think it would have been ON. Even though he usually goes for the darker girls, I think he would have made an exception for her. Just sit for a minute and think about how hot Fassie and Angie would be together… excellent, right?
Fassie and Jolie do know each other, by the way. At least, they know each other in passing. Brad Pitt and Fassbender have already worked together once – on Quentin Tarantino's Inglourious Basterds. They had one scene together, but they promoted the film together in Cannes, and Angelina was there, so… "Angelina, this is Michael Fassbender. Fassie, this is La Jolie." Their eyes met. Electricity. The handshake lingers. Angelina narrows her eyes as she calmly assesses her new prey. Michael takes in her figure, her lips all in one sweeping gaze. Finally, they release each other's hands. "Nice to meet you," Angelina says. "Yes, yes, it is," Michael says. Sigh…
Anyway, Angelina is going to have another opportunity to get close to the Fassdong! Brad Pitt has just signed on to Fassie's new film, Twelve Years A Slave, directed by his Shame and Hunger director and friend Steve McQueen. Here's more:
There is no greater arthouse bromance right now than the one between director Steve McQueen and actor Michael Fassbender. The duo first paired up on "Hunger," which brought them both some considerable attention, and this year they are dominating the fall movie chatter with the NC-17 sex-addiction drama "Shame." They've already lined up their next collaboration, "Twelve Years A Slave," which also stars Chiwetel Ejiofor, and now one of the biggest actors in the world is lining up to join them.

Brad Pitt, who is producing the film via his Plan B shingle, and has been developing the project for years, is taking a role as well. It can be easy to confuse which films the actor is producing or starring in—or both—however, this news cropped up in a recent Screen Daily report about the project, and Plan B told us that the trade story was accurate, though they could not provide any further details.

Co-written by McQueen and John Ridley ("Bobby," "Three Kings"), the movie is based on the 1853 autobiography written by Solomon Northup, a free black man who was tricked into slavery. Educated, married and living in New York, Northup was lured by a job offer in Washington only to be kidnapped and put in a slave pen, leading to years of enslavement under various owners. He finally earned back his freedom when a white Canadian carpenter who opposed slavery smuggled letters to Northup's wife, which helped launch a court case that eventually set him free.
[From Indie Wire]
I adore Chiwetel Ejiofor too – and he has already worked with Angelina on Salt. So that's her opening, right? She goes to set to "visit Brad" and tells him, "Oh, I just want to see if I can find Chewy" - sidenote: Chiwetel Ejiofor's friends call him "Chewy" – and so Angelina wanders off to some dark corner, where she find Fassie waiting for her…
COME ON. You can't tell me you wouldn't love it.
But as always, it's great to hear that Michael has signed on for yet another film, and this time working with Brad again. Fassie loves to work. He's going to win an Oscar very, very soon.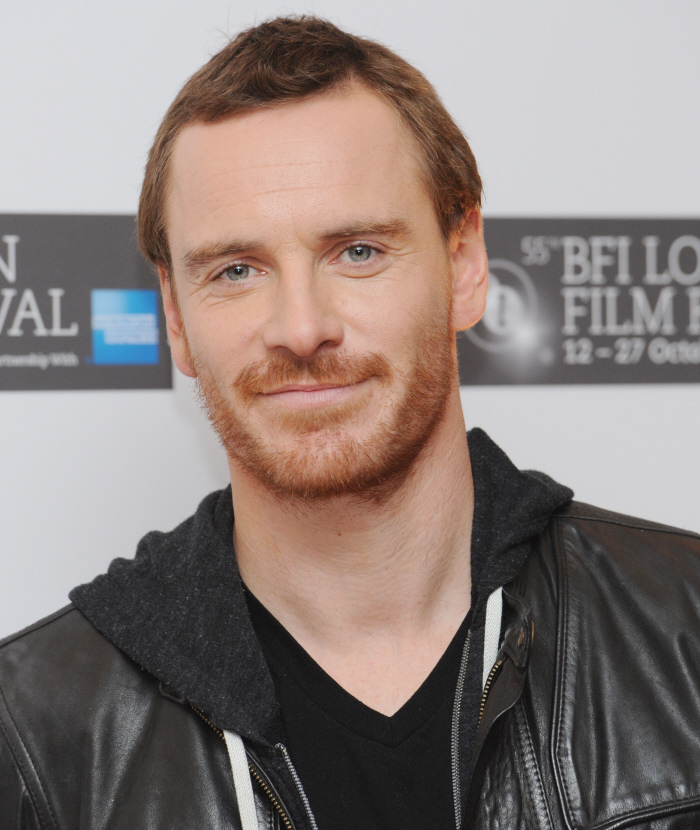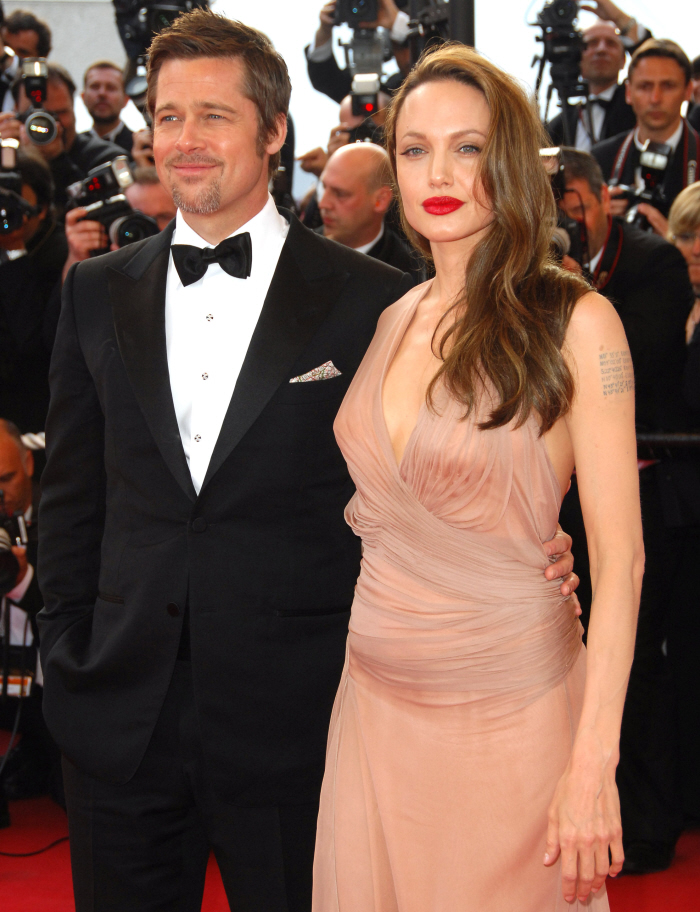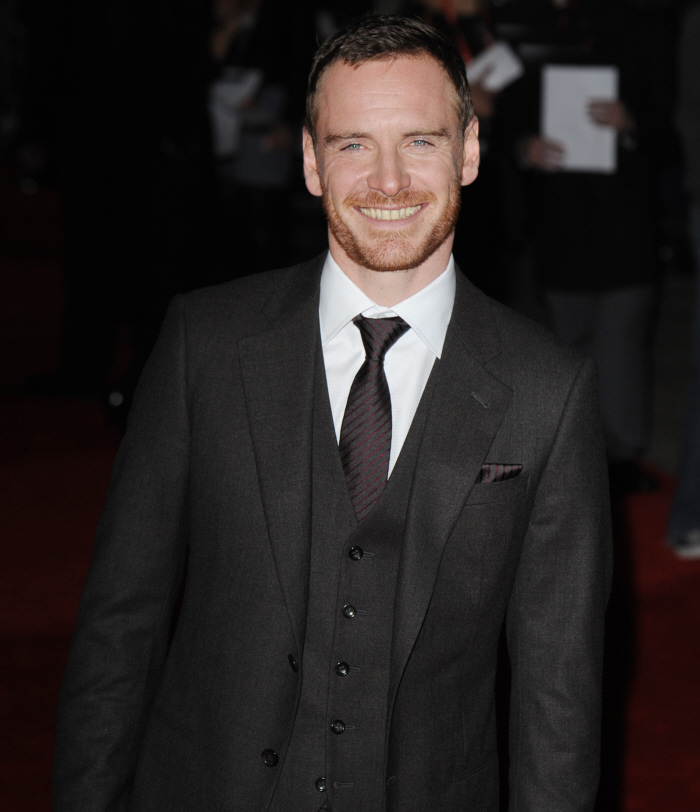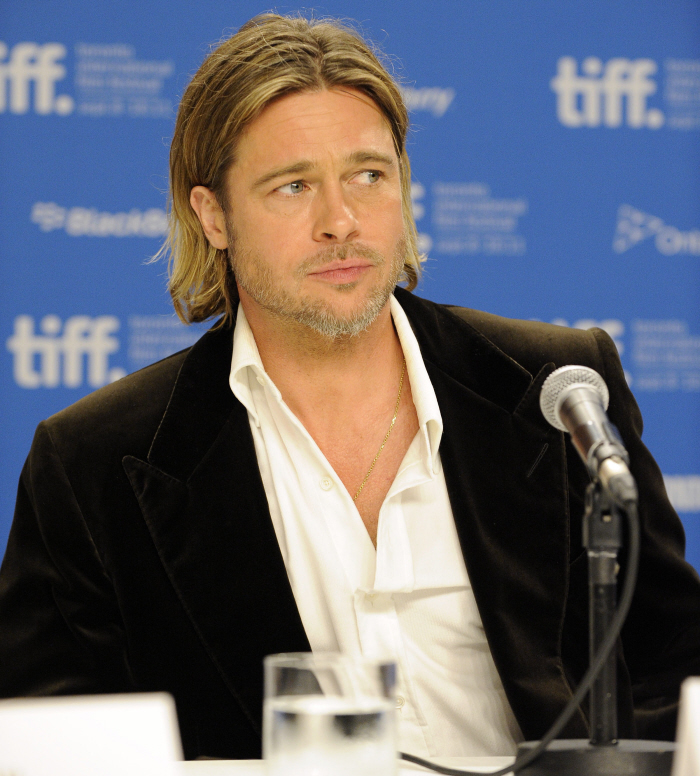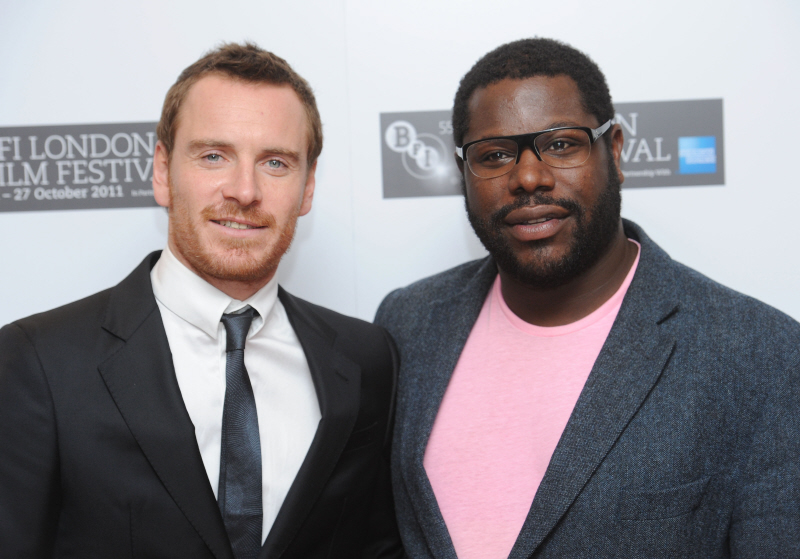 Photos courtesy of WENN.

Written by Kaiser

Posted in Angelina Jolie, Brad Pitt, Michael Fassbender

- Friends reunion on Ellen [Popsugar]
- Lindsey Vonn watches Tigers kids [Lainey Gossip]
- George Michael fell out of a car going 70mph [D-Listed]
- Real Housewives of Orange County recap [Reality Tea]
- New Man of Steel trailer [Pajiba]
- Jared Padalecki's hot bod [Buzzfeed]
- Doctors confirm Taylor Swift's new boobs [Evil Beet]
- Catherine Zeta-Jones finished treatment [CDAN]
- Anna Paquin hates the paps [Celebslam]
- Lance Armstrong is gross [The Blemish]
- What is Barbara Palvin wearing? [Moe Jackson]
- This is Petra Nemcova? [SVC]
98 Responses to "Brad Pitt & Michael Fassbender are teaming up on-screen (again)"