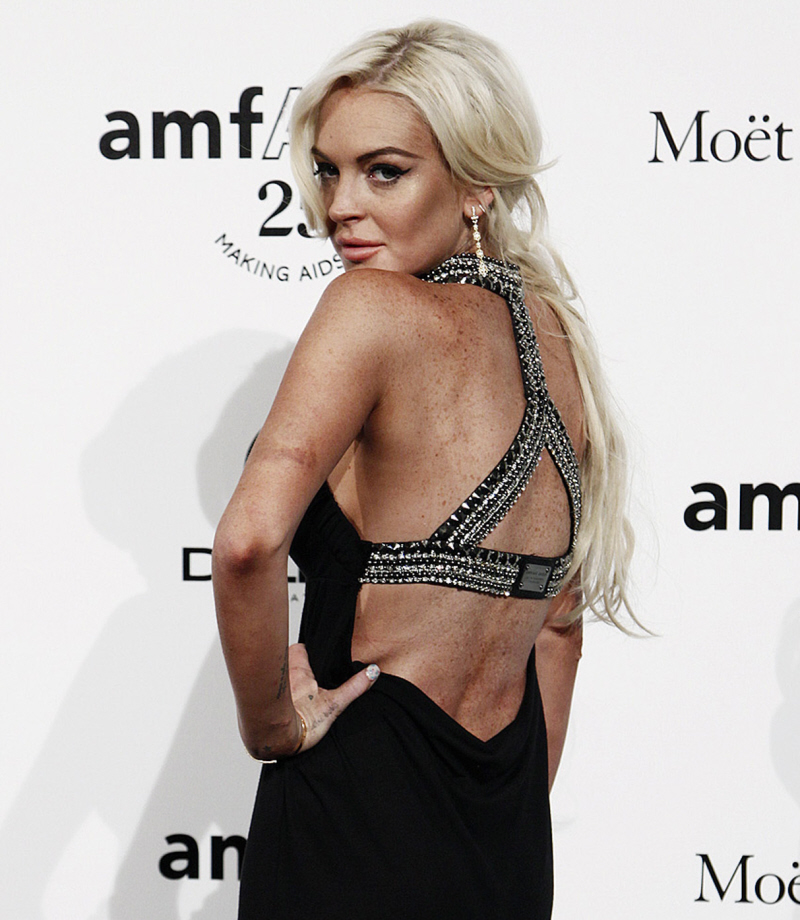 I'm sure you've probably already heard about this, but since you bitches love a Linnocent post like the Cracken loves crack, here is your forum to discuss the details of LL's Playboy shoot. Now, a few days ago there was a report that made it seem like Linnocent wasn't really going to expose anything for her six-figure paycheck. No boobs, no vadge, maybe not even her ass. Which was a weird report, considering Linnocent has flashed all of that (and more) just within the past year. It's not like her vadge is some secret – we've all seen it. Anyway, LL has already done the Playboy photo shoot (Dina says it "went well" of course) and now details are beginning to "leak" out. Much like I'm sure there was some "leakage" at the photo shoot. Ew, I'm sorry. That was too gross. Basically, the Cracken is exposing everything and then some for her paycheck. 'Atta girl.
Lindsay Lohan didn't wuss out for her Playboy shoot — TMZ has learned, the actress will BARE ALL in her upcoming spread … i.e. the holy trifecta … or as one source close to Playboy put it, "boobs, ass, and vag."

As we previously reported, Lindsay recently locked down a nearly-million-dollar deal with PB for a full pictorial — and yesterday, she finally wrapped her 4-day shoot.

Reports circulated Lindsay would pull one of those lame semi-nude fiascos — all sideboob, no fun — but sources close to Hef & co. tell us, that is NOT the case. Lindsay did insist the photos be "tastefully done," but we're told she's still going the full monty.

It's unclear when Lindsay will grace the cover — but it could be the life-giving jolt Playboy needs for a comeback.
[From TMZ]
I mean… of course. Hugh Hefner might be a doddering old codger who couldn't find his dick with two hands and a map, but even HE knows that if you're going to hand LL a $900,000 check, the vadge must be included. Radar also has a report about WHY the crackie decided to go "full biscuit". Hint: she's a crackhead mess who is hundreds of thousands of dollars in debt.
Lindsay Lohan decided to do a Playboy photo shoot because she was extremely concerned about her financial situation and a possible jail sentence, RadarOnline.com is exclusively reporting.

The embattled actress is facing up to 18 months behind bars for a possible probation violation in her shoplifting case. LiLo's probation violation hearing is scheduled for November 2.

"Lindsay still hasn't signed her contract to be in the John Gotti biopic. Lindsay is extremely concerned about her finances, and she needs the money. Lindsay's flow of income has been greatly diminished in the last year. With the possibility of being sent back to jail for over a year, she felt that now was the time to do the Playboy photo shoot," a source close to the actress tells us.

As RadarOnline.com previously reported Lindsay arrived 20 minutes early for her court ordered community service at the Los Angeles Coroner's Office Wednesday morning. LiLo was ordered to complete 16 hours per week at the morgue before her probation violation hearing next week. The judge handling Lindsay's shoplifting case terminated the actresses' probation last week after she was booted from the Downtown Women's Center, a shelter for homeless women. DWC cut Lohan loose after she failed to appear on multiple days. Judge Stephanie Sautner had ordered Lindsay to perform more than 300 hours of community service at the Skid Row shelter as part of her probation in her shoplifting case.

Lindsay will be cleaning toilets, scrubbing floors and cleaning up after autopsies are performed.
[From Radar]
It makes sense. I mean… I'll bash LL for anything and everything, but posing for Playboy for a massive paycheck is one of the most rational decisions she's made in years. If Playboy is dumb enough to pay her, why not? And it shows a clear understanding on Linnocent's part that she's not some in-demand actress and model, that if she wants to have some money and pay her bills, she's got to make this kind of move.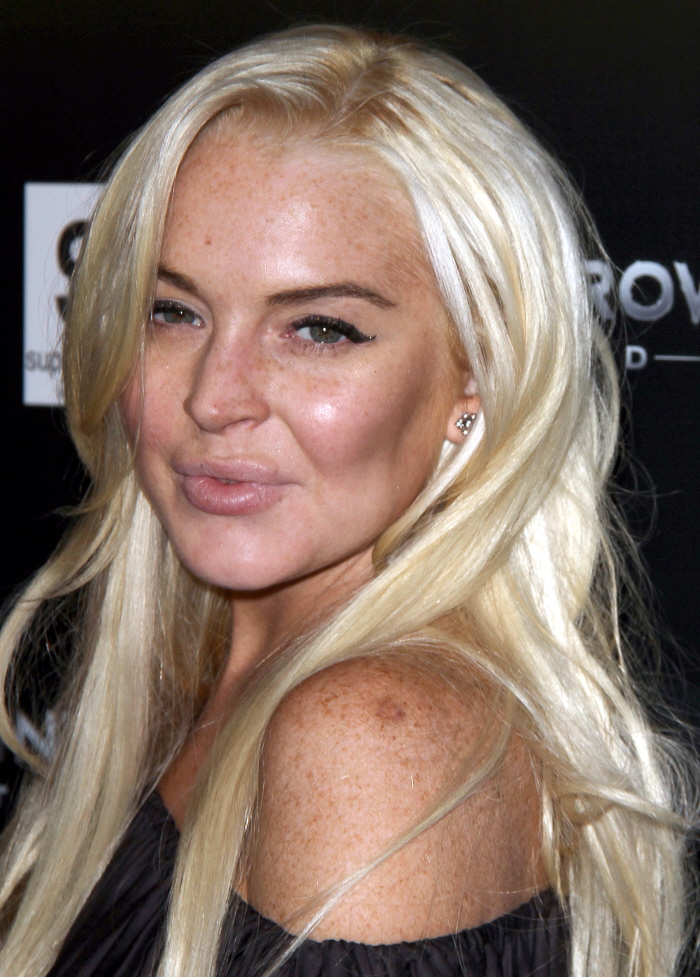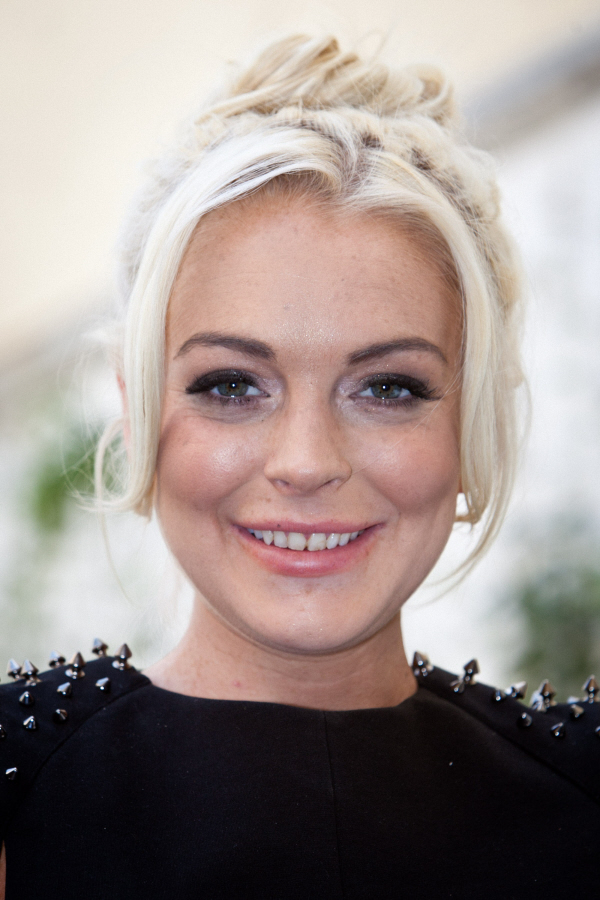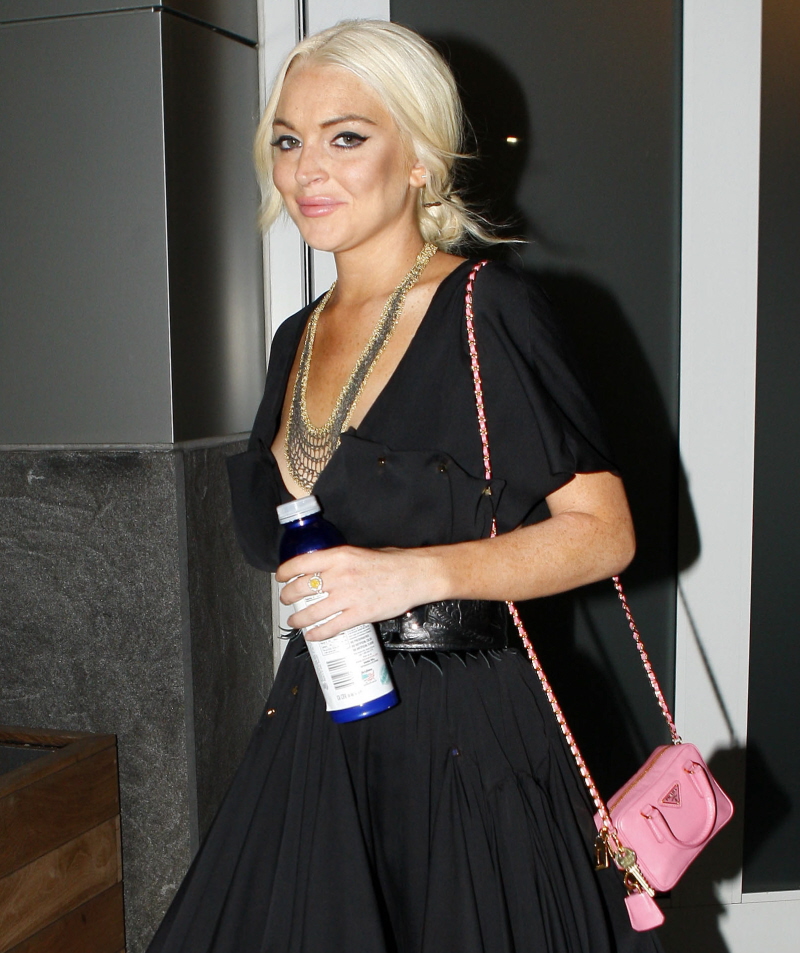 Photos courtesy of Fame & WENN.