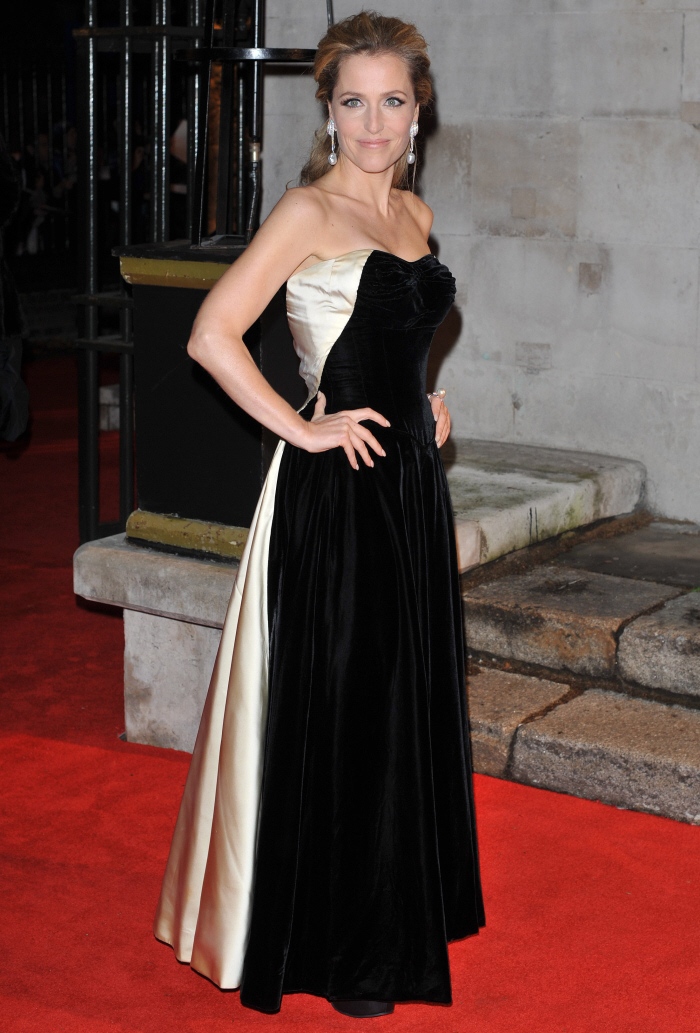 Am I a dork for admitting that I used to really like The X-Files? I used to love the series in the first three or four seasons. And then it got bad and I stopped paying attention, but because of my affection for those first seasons, I will probably always like Gillian Anderson. Gillian's appearance has gone back and forth from "meh" to "bad" to "bombshell" over the years, but she's looked like this for a while now. These are photos of Gillian in London (her current home), where she was attending the London Film Festival Awards last night. Gillian basically just works in the UK now, right? Pretty much.
Anyway, I keep seeing photos of Gillian promoting this, that and the other in England and I keep meaning to write about how great she looks these days, at the age of 43. I think she's just one of those ladies who lost their "baby fat" from their face late in life (I'm still waiting for my baby fat to fall from my face), and suddenly they have cheekbones in their 40s. Or is that naïve? Is Gillian being helped out by some magical English surgeons? I've included some close-ups of her animated face on the red carpet, and… I have to say, she doesn't really look tweaked to me. Her face moves with seeming normalcy, she's not puffy or waxy, so I'm not detecting Botox or Restylane. She could have had her eyes done, but I'm kind of doubting that. They don't look pulled or tight. I don't even think she's getting lip injections. Could it be that there's a 43-year-old woman in the film and TV industry who hasn't tweaked her face? Who just takes care of her skin? GASP. *clutches pearls*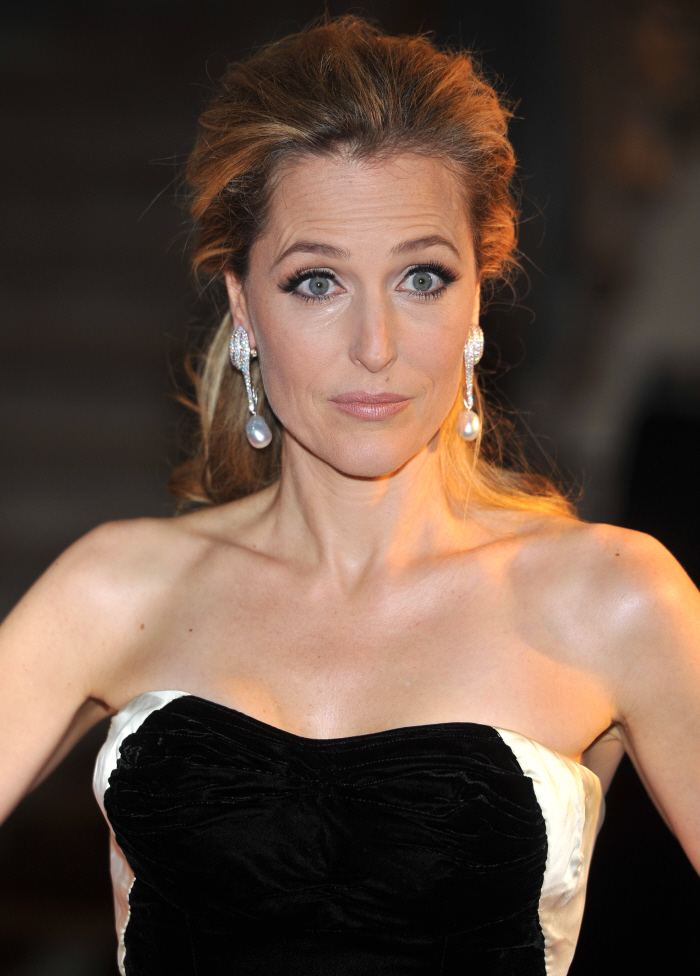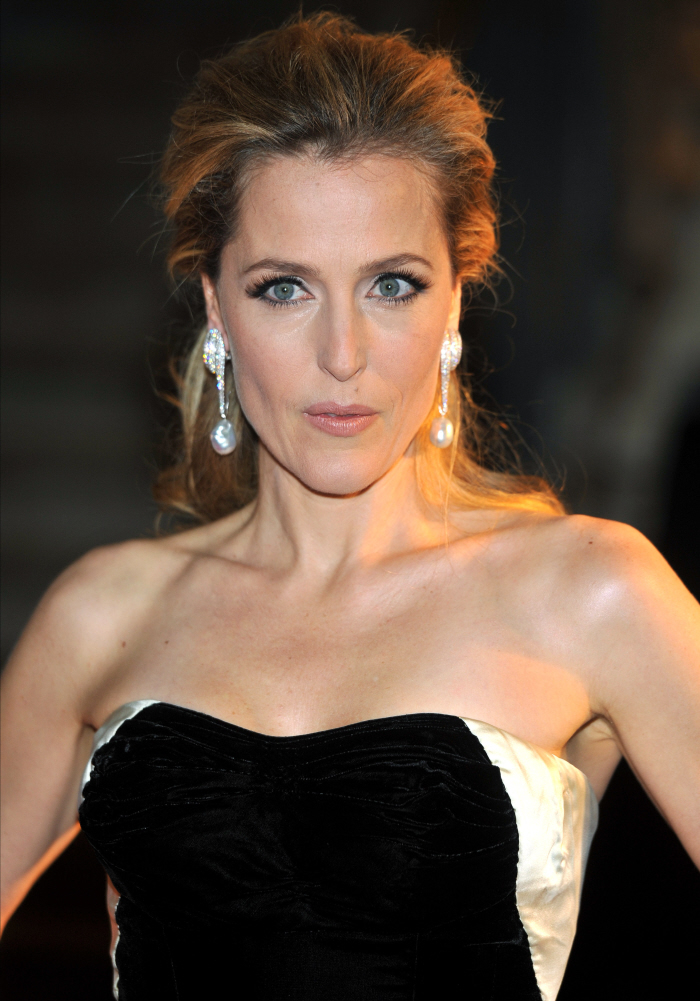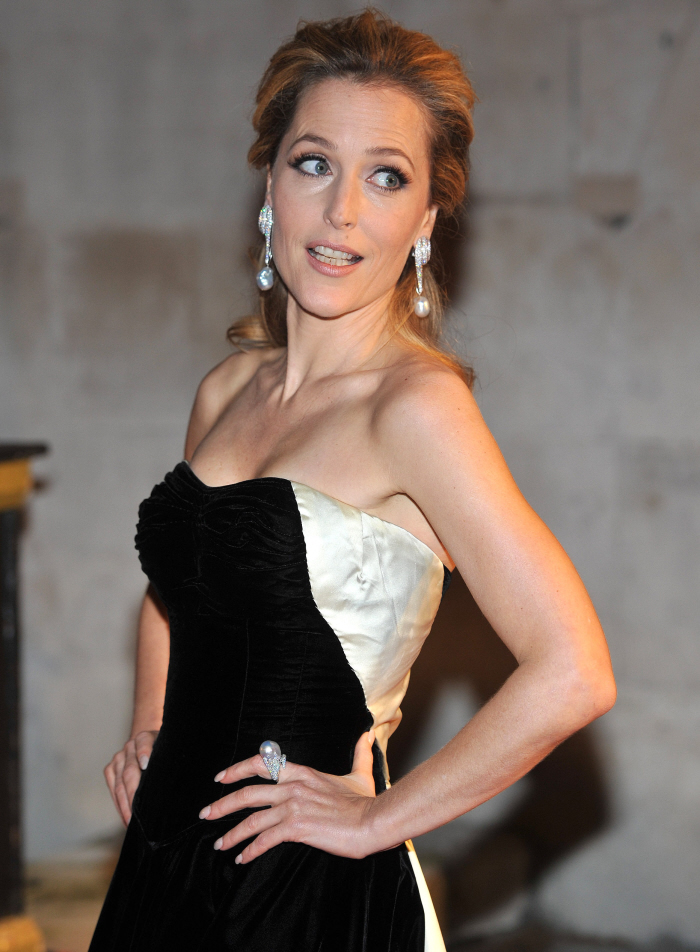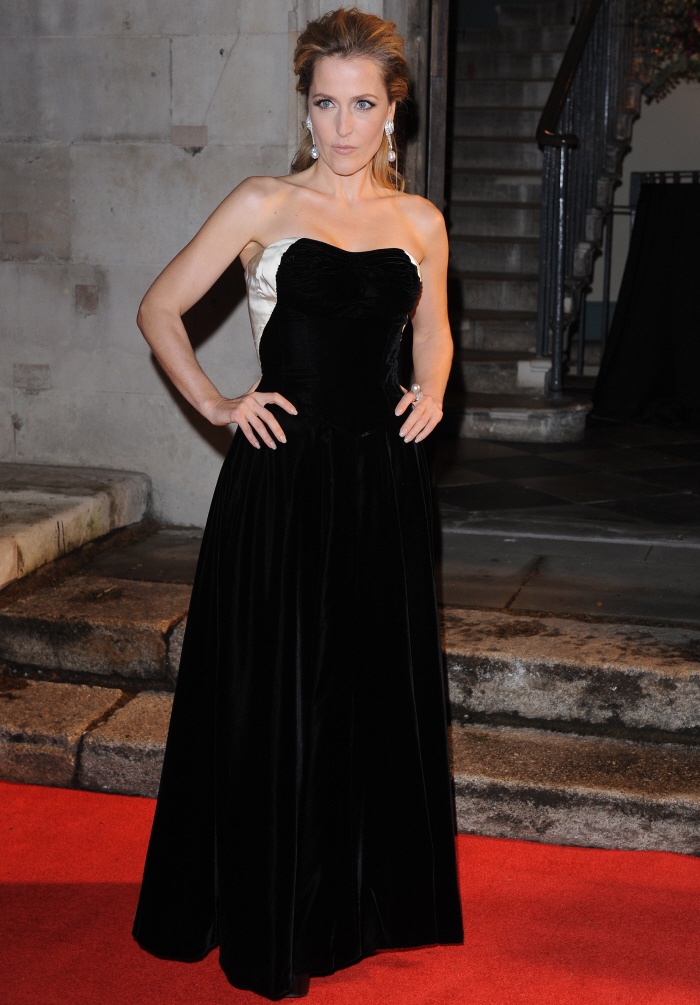 Photos courtesy of WENN.