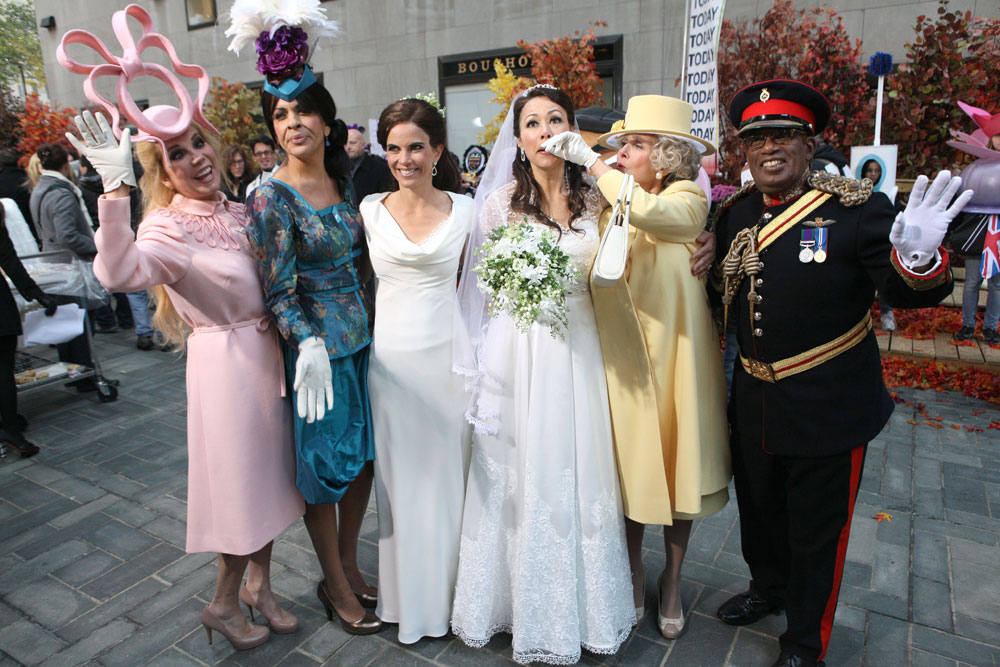 Yesterday The Today Show did a send up of the Royal Wedding featuring their morning anchors in costume. (You can watch the video here.) Meredith Vieira even visited the show as the Queen of England complete with a bunch of adorable corgis! Of course eyebrow-challenged Ann Curry had to be Duchess Kate while Matt Lauer was Prince William. The secondary cast really shone, though, with Natalie Morales as Pippa and Hoda and Kathie Lee as Princesses Eugenie and Beatrice.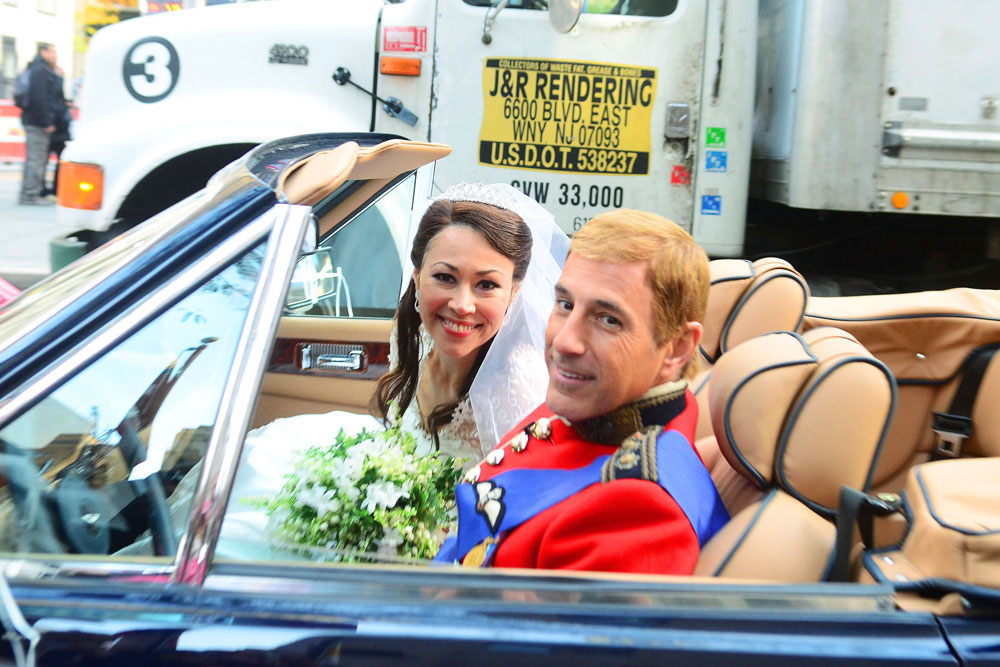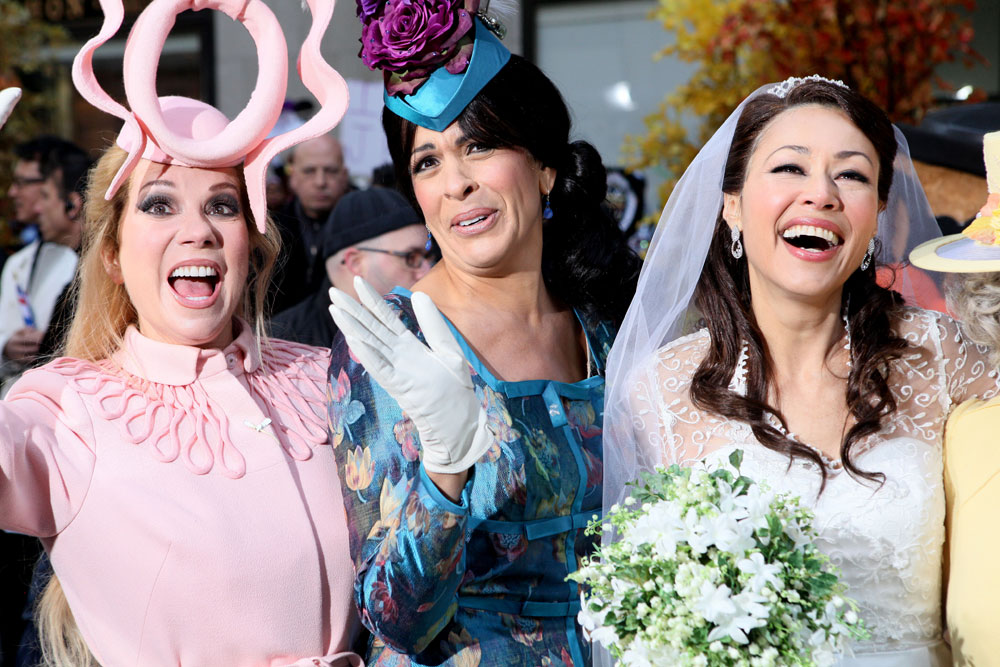 Al Roker was Prince Harry, and Pippa/Natalie Morales even flirted with him!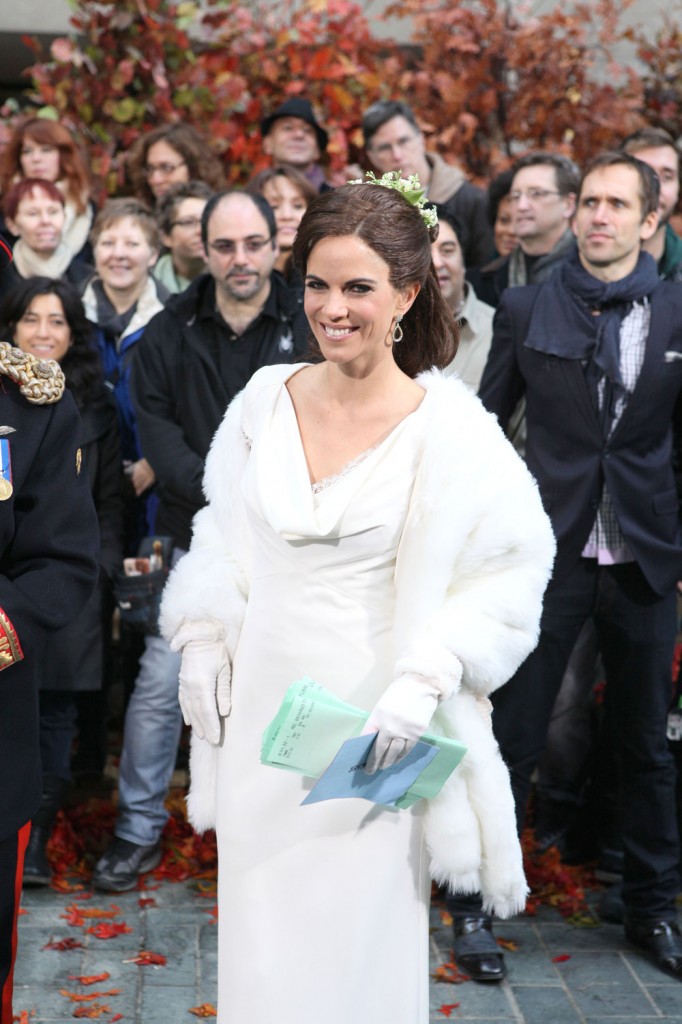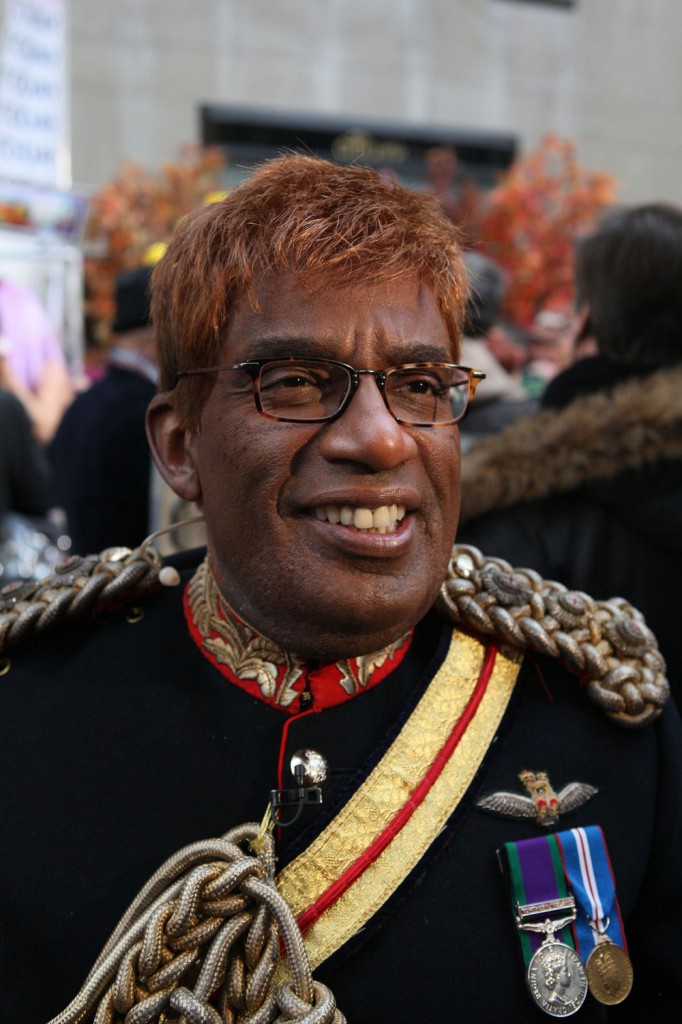 And I loved Sarah Haines as a pregnant Posh!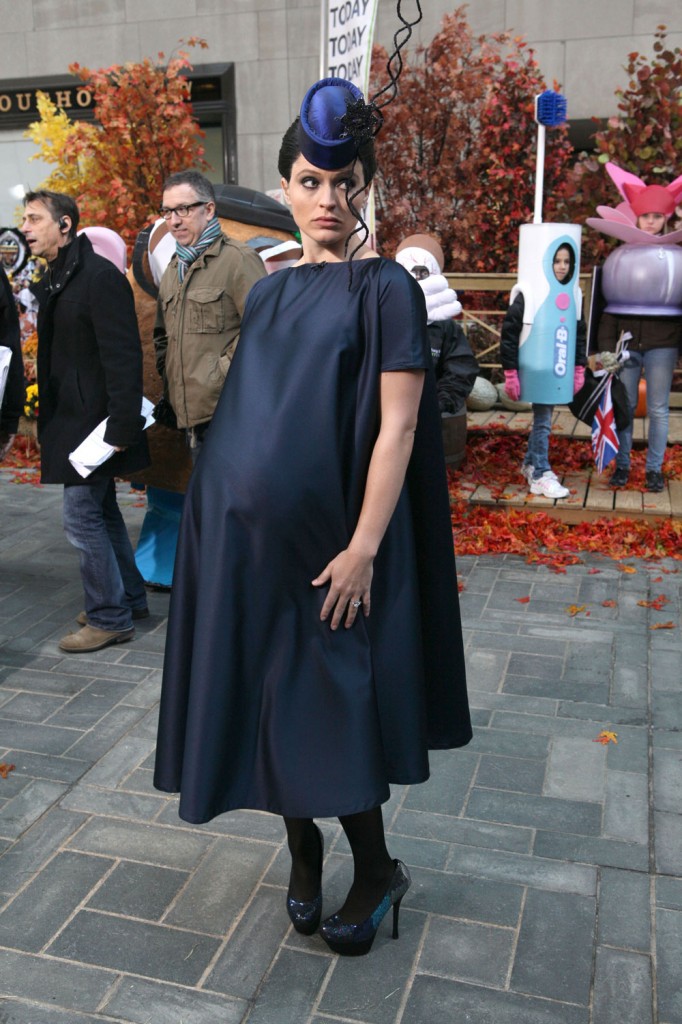 Remember what I wrote yesterday about the standard mom costume, the witch? Jessica Alba was a witch at a party over the weekend, and Katherine Heigl and Jennifer Garner were witches on Halloween. (below.) So uninspired. At least stick some warts on your nose or carry a cauldron or something. Garner gets a pregnancy pass, but barely because there are so many other fun costumes you can do while pregnant. I'll say something nice, Katherine's daughter Naleigh is the cutest princess. I love her smile!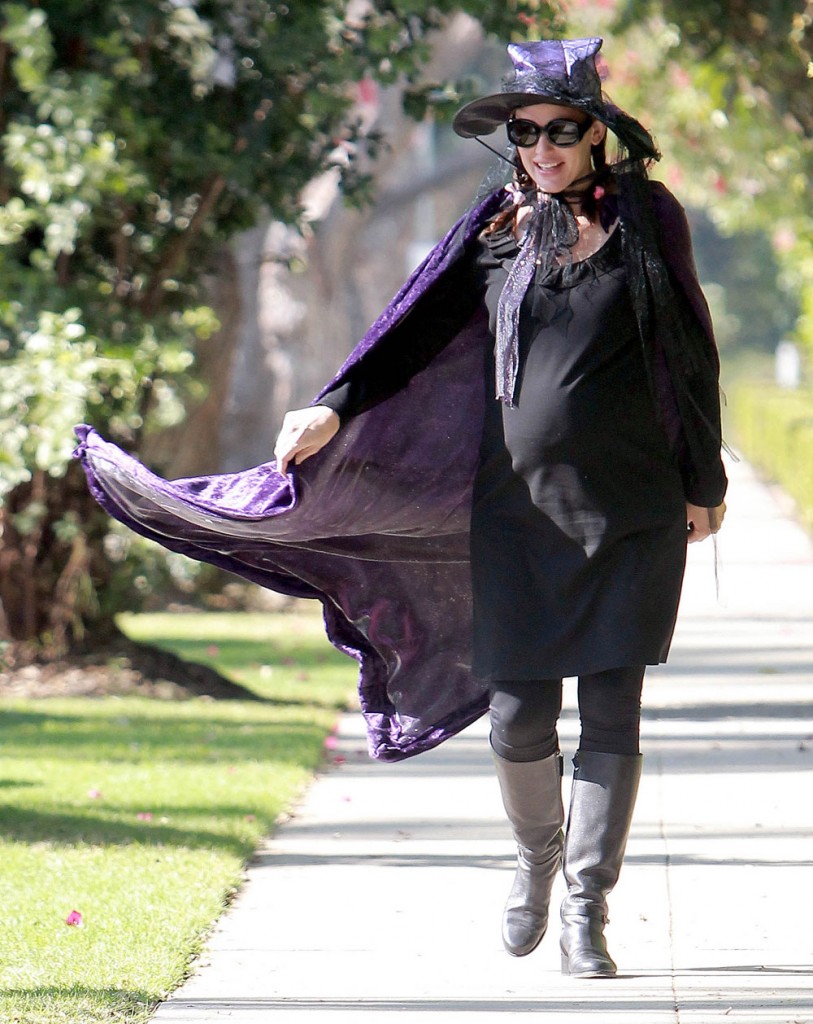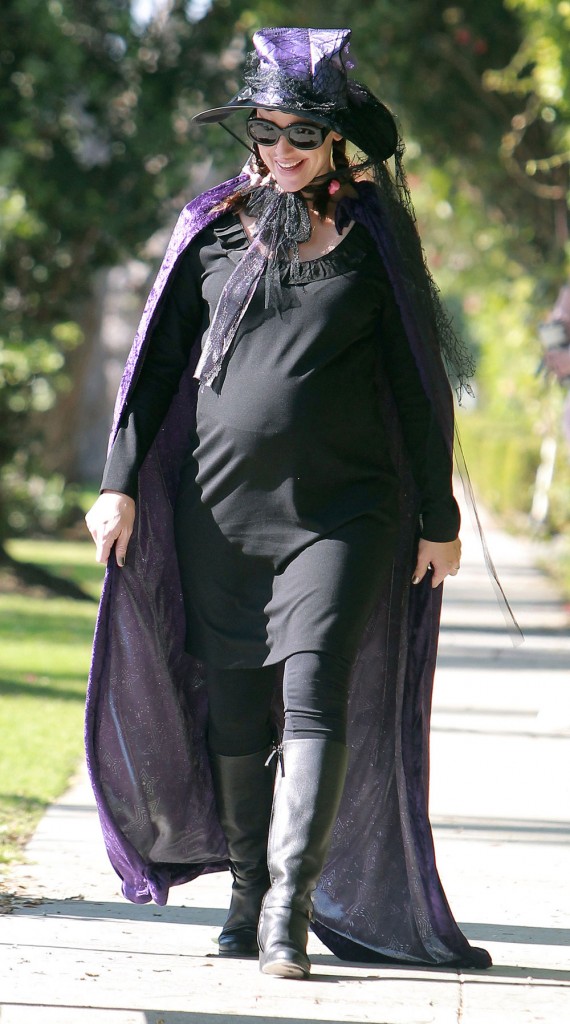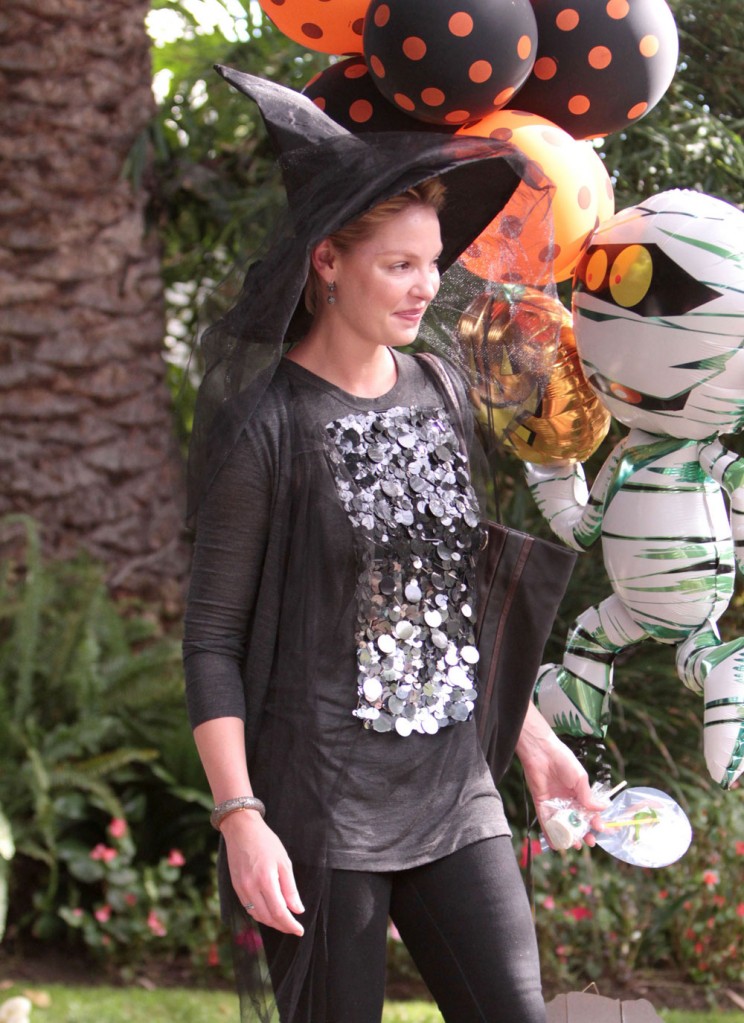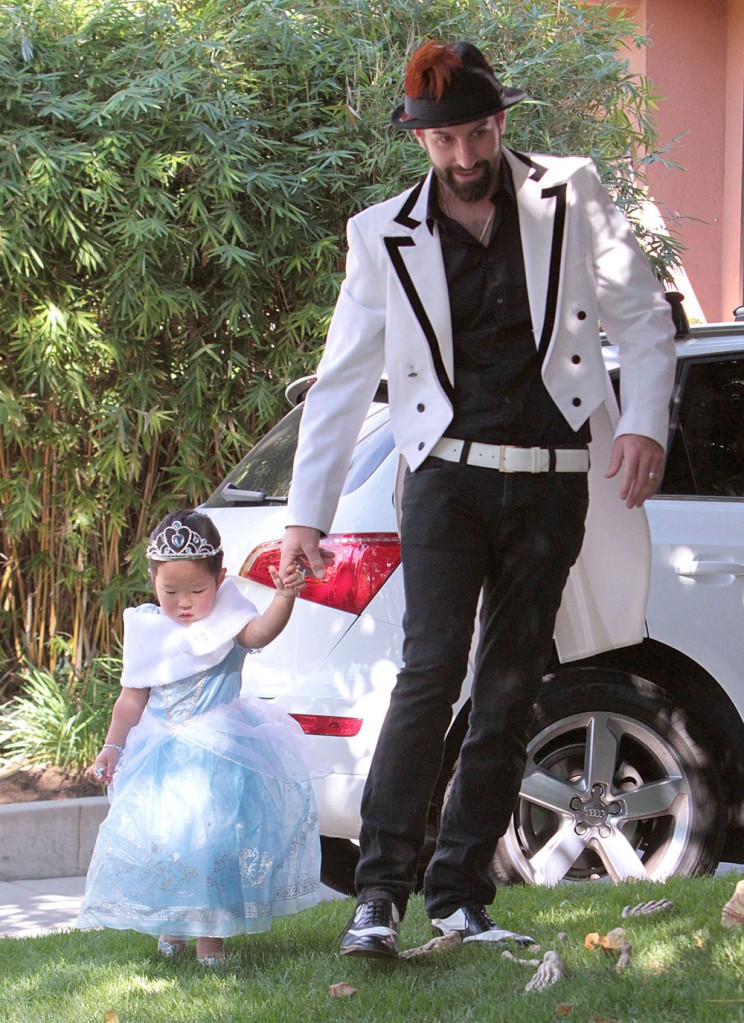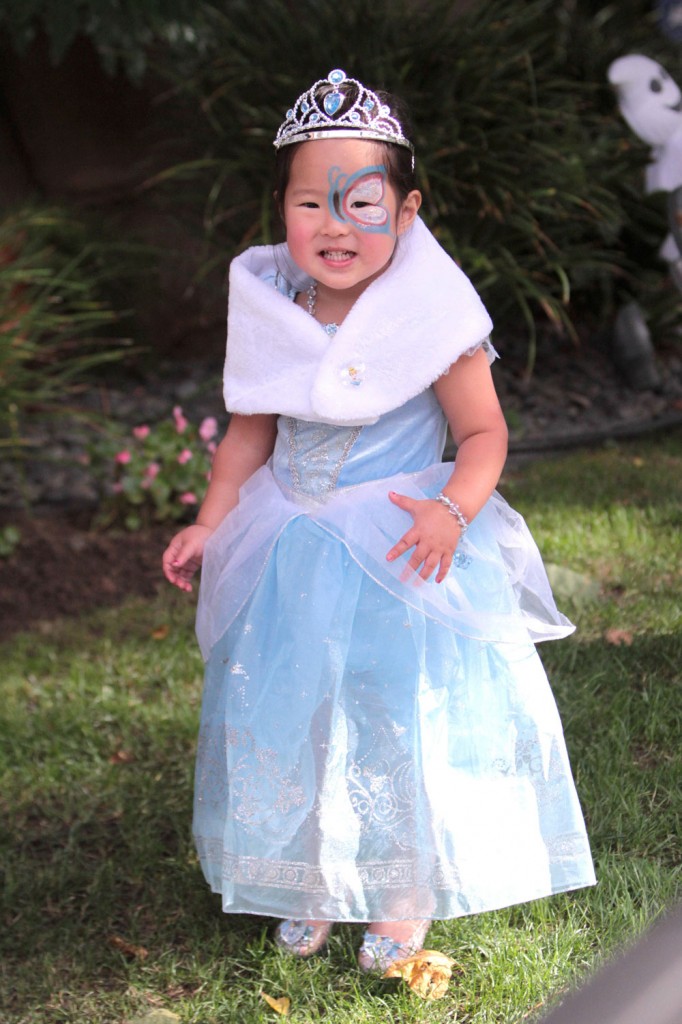 Then yesterday Jessica Alba was some kind of cat. Her daughter Honor was an adorable genie. Hopefully she rode in that stroller and didn't go barefoot.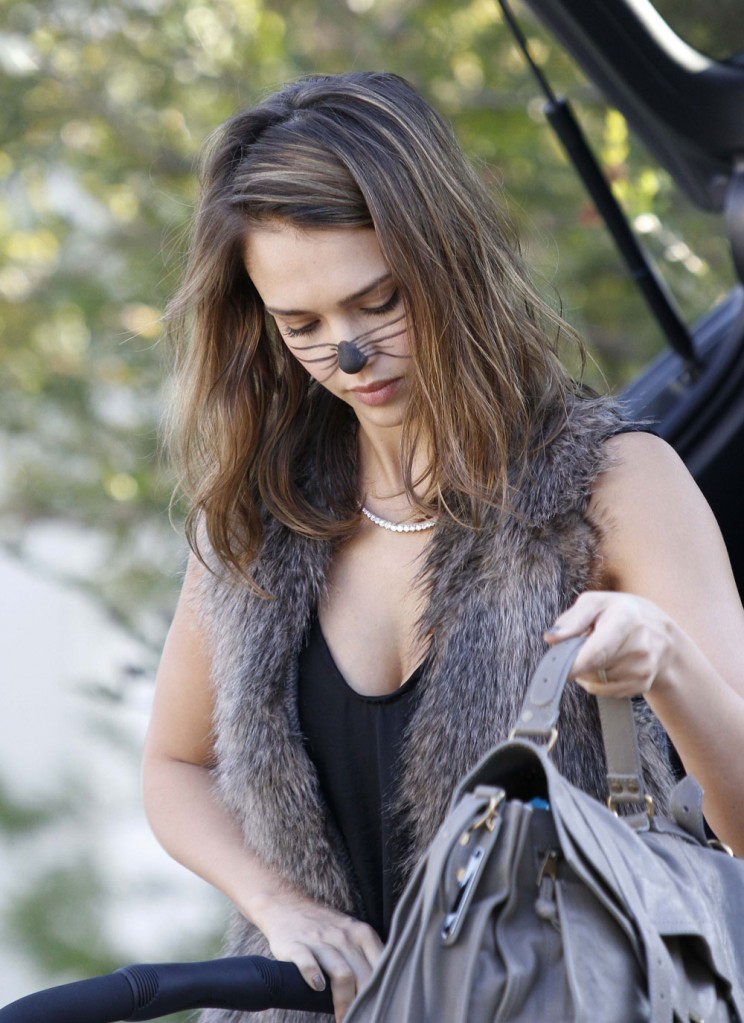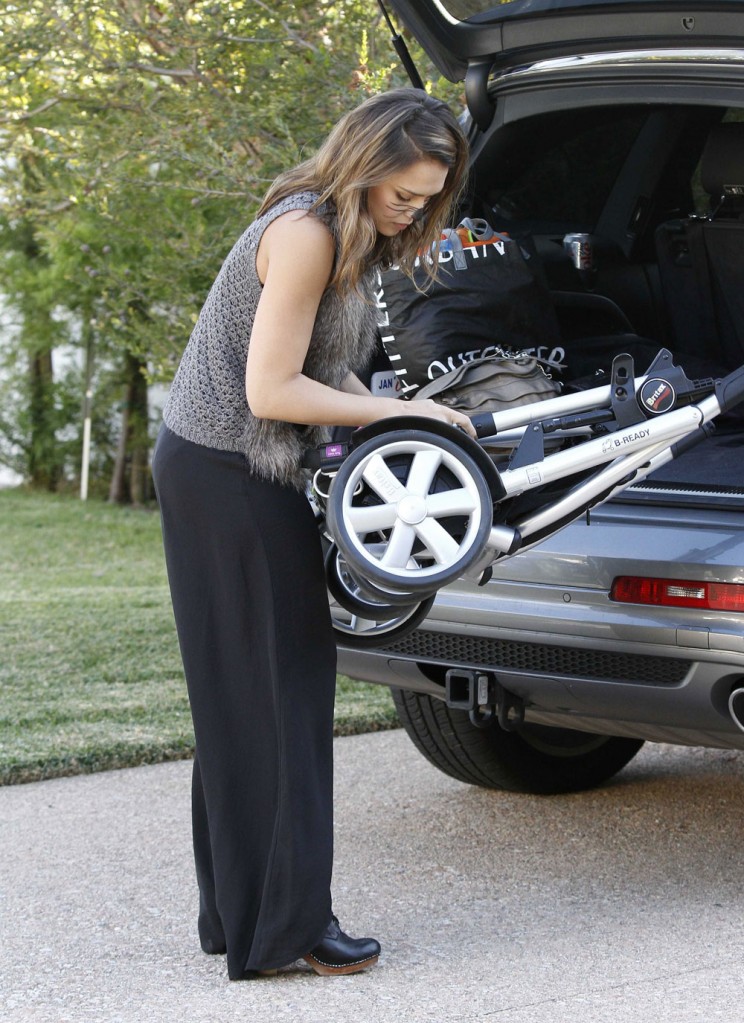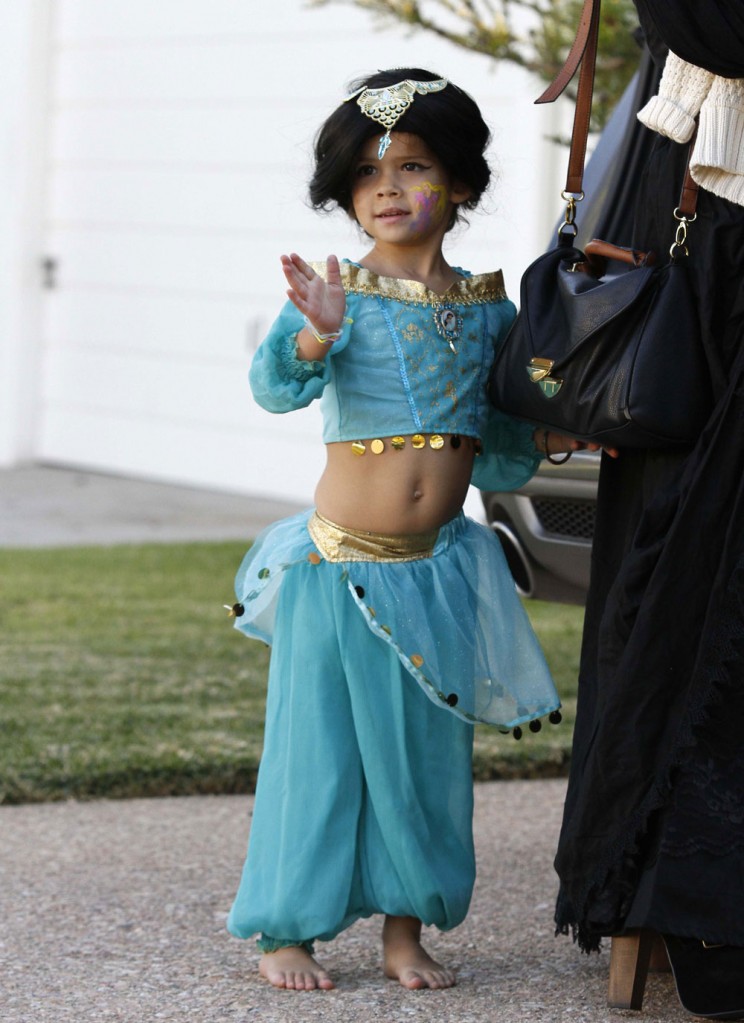 Naomi Watts and Liev Schreiber were a clown and maybe the Grim Reaper, it's hard to tell. They were photographed out trick or treating in NY with their boys Sasha and Samuel. I love that she wasn't afraid to look silly.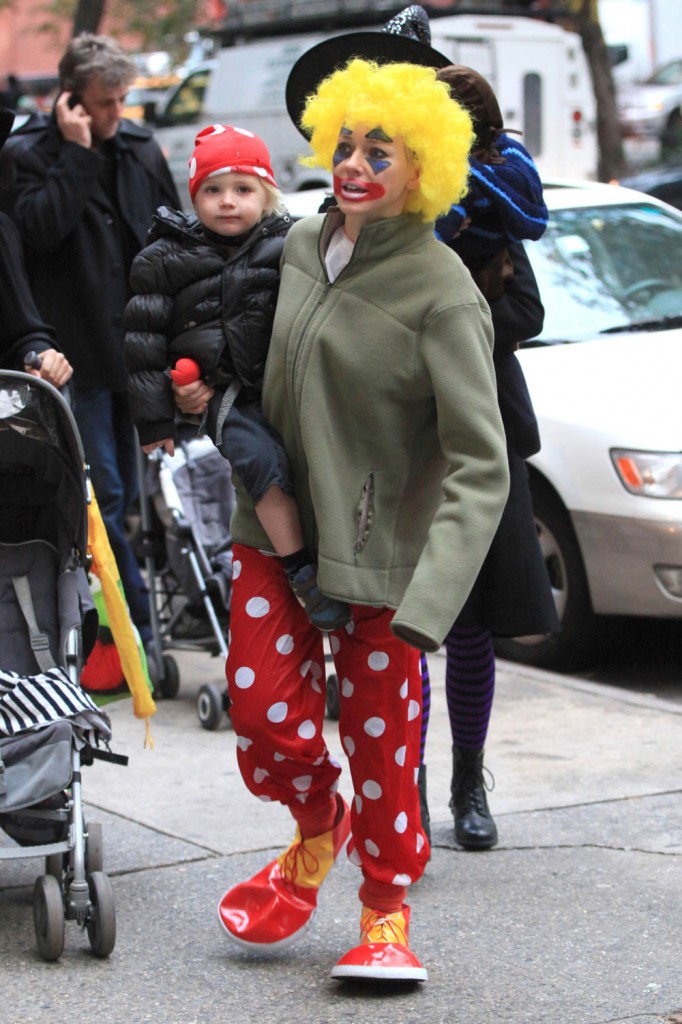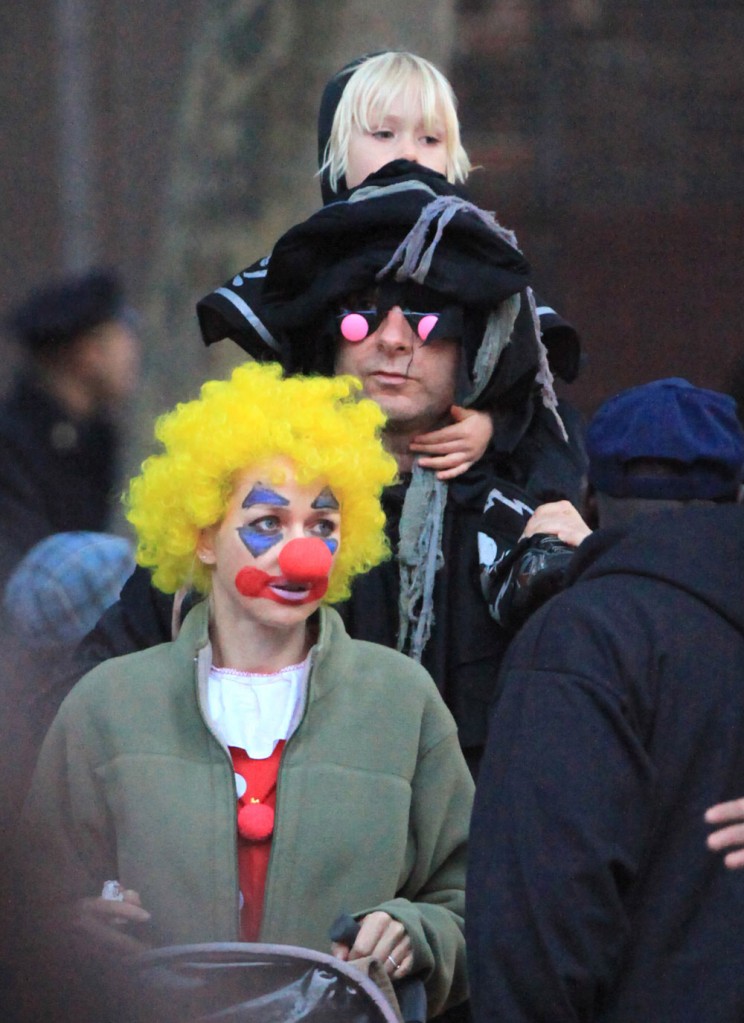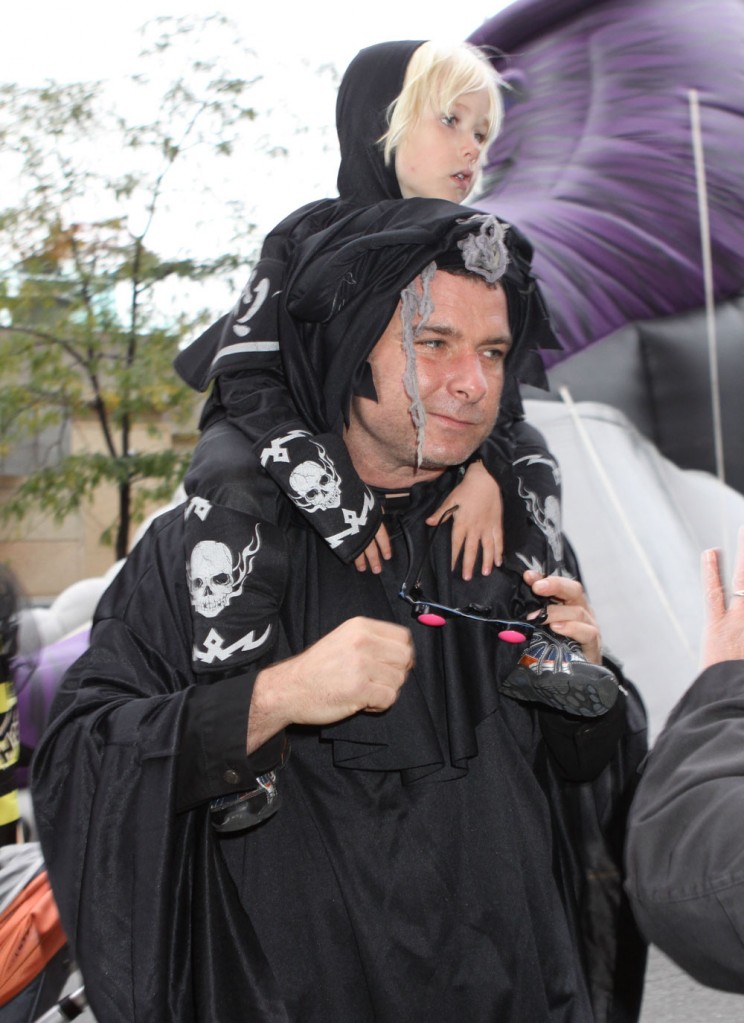 Alyson Hannigan, Alexis Denisof and their daughter Satyana were scarecrows and a pumpkin. Such great outfits! Sure this is a Halloween photo op, but this is how you do it.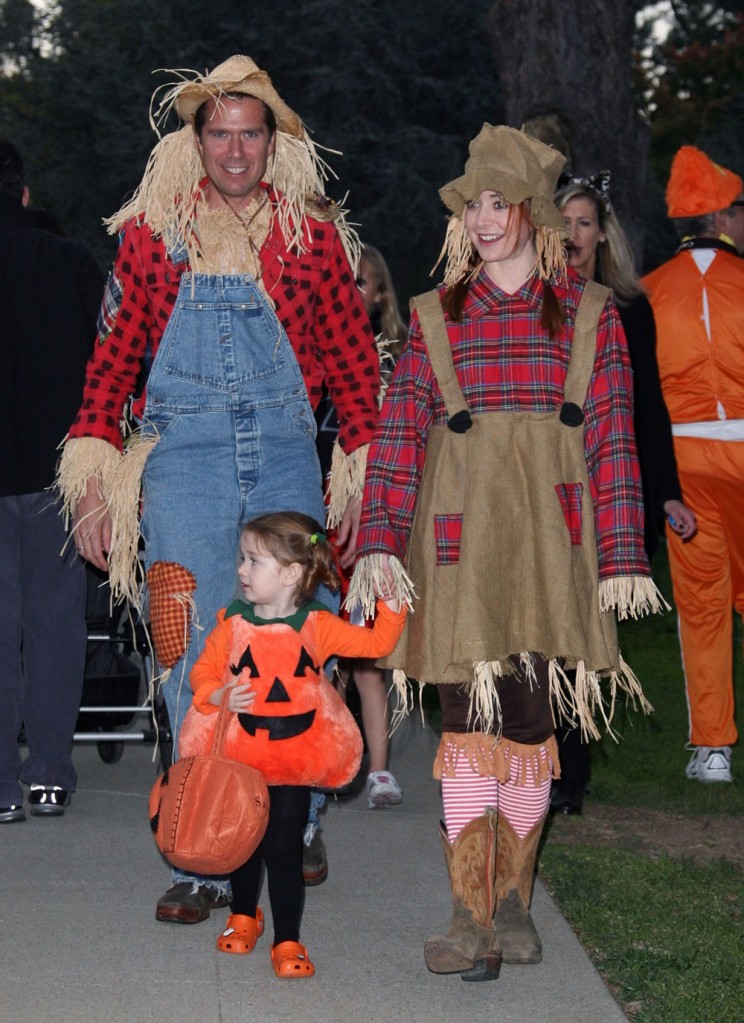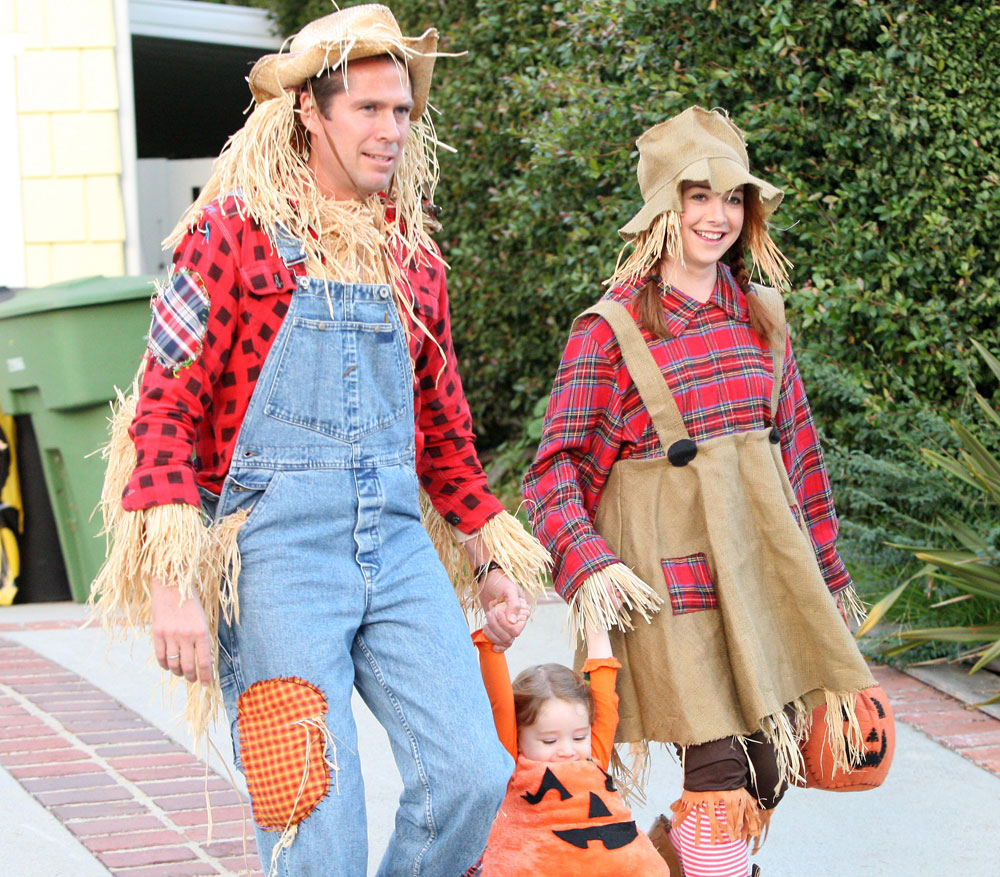 On Live! With Regis & Kelly, Kelly was Kim Kardashian and Nick Lachey donned some severe lifts to play Kris Humphries. How ironic this costume ended up being. They should have added some blood and knives to capture the spirit of the marriage.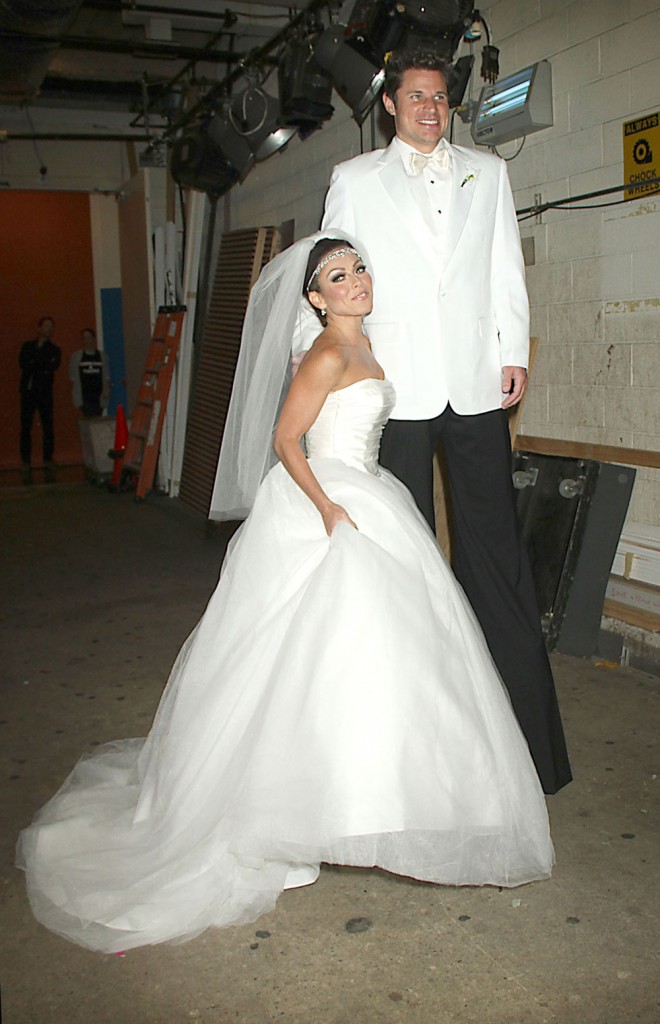 Later on in the show they were Charlie Sheen and a pageant toddler. Somehow this pageant outfit suits Kelly perfectly.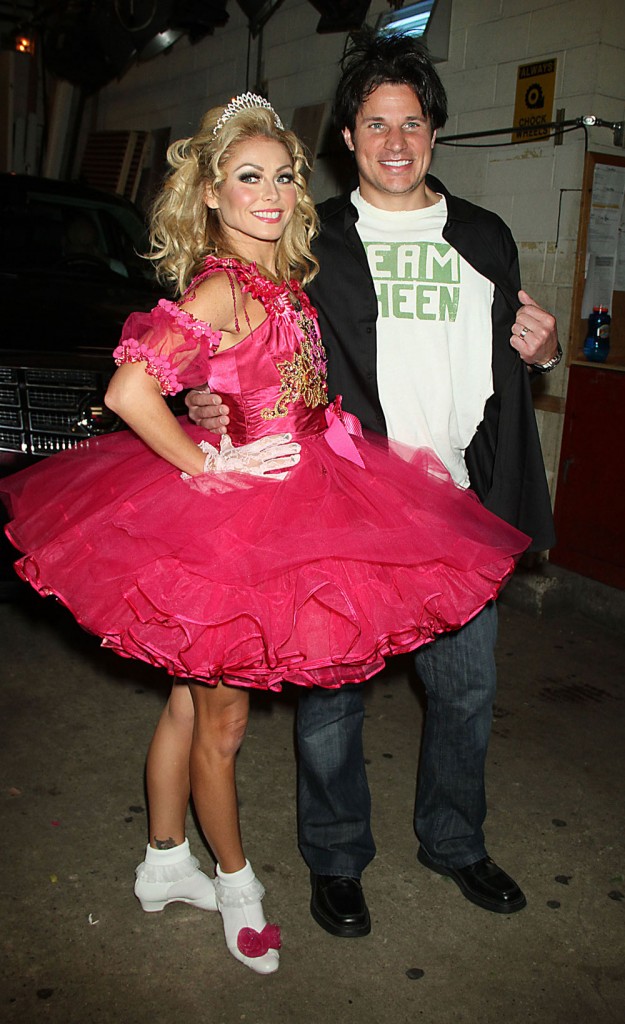 Nicole Richie was a pitch perfect J.Lo over the weekend and a sexy pirate for Halloween along with her husband, Joel Madden. This is how you do sexy without showing a lot of skin, although Nicole did show off her new boobs.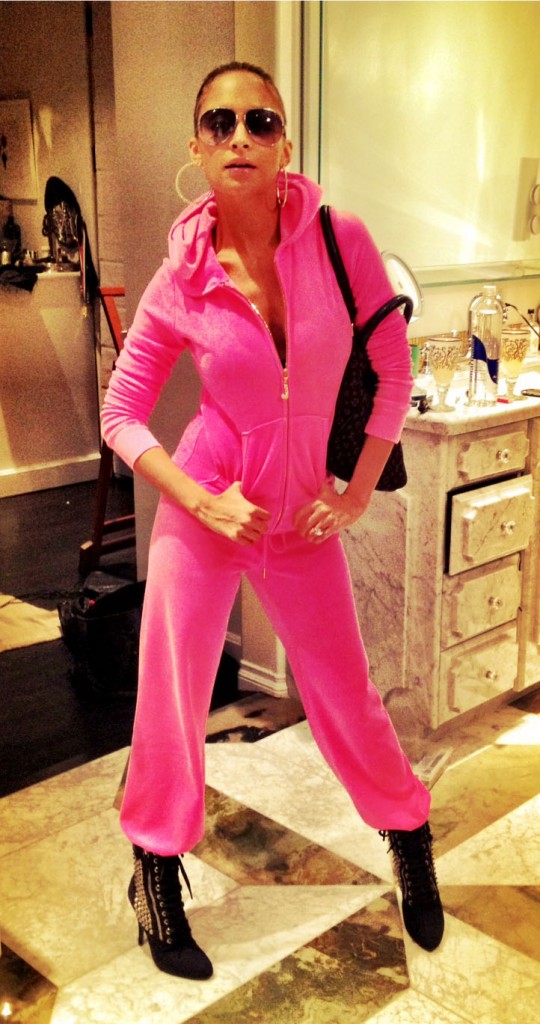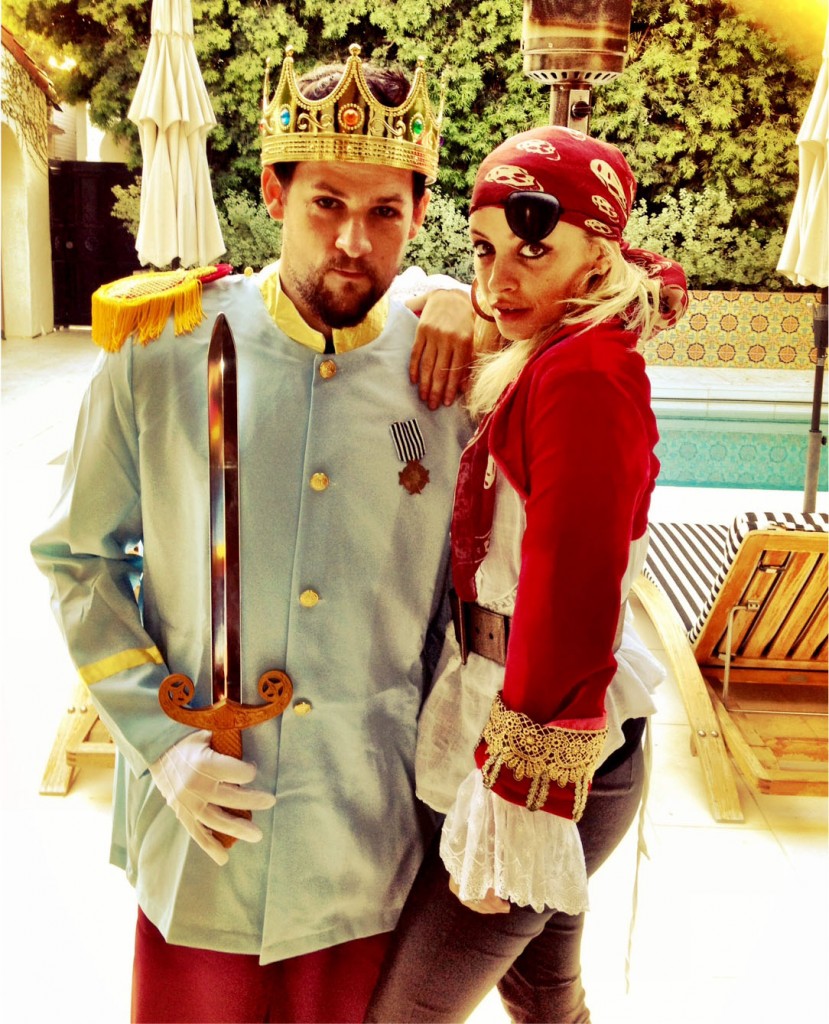 Speaking of sexy, Sofia Vergara was a cute Angry Bird. I saw a few of these yesterday, along with a chick dressed up as Amy Winehouse. I heard her tell someone that she got the wig online. Tacky.