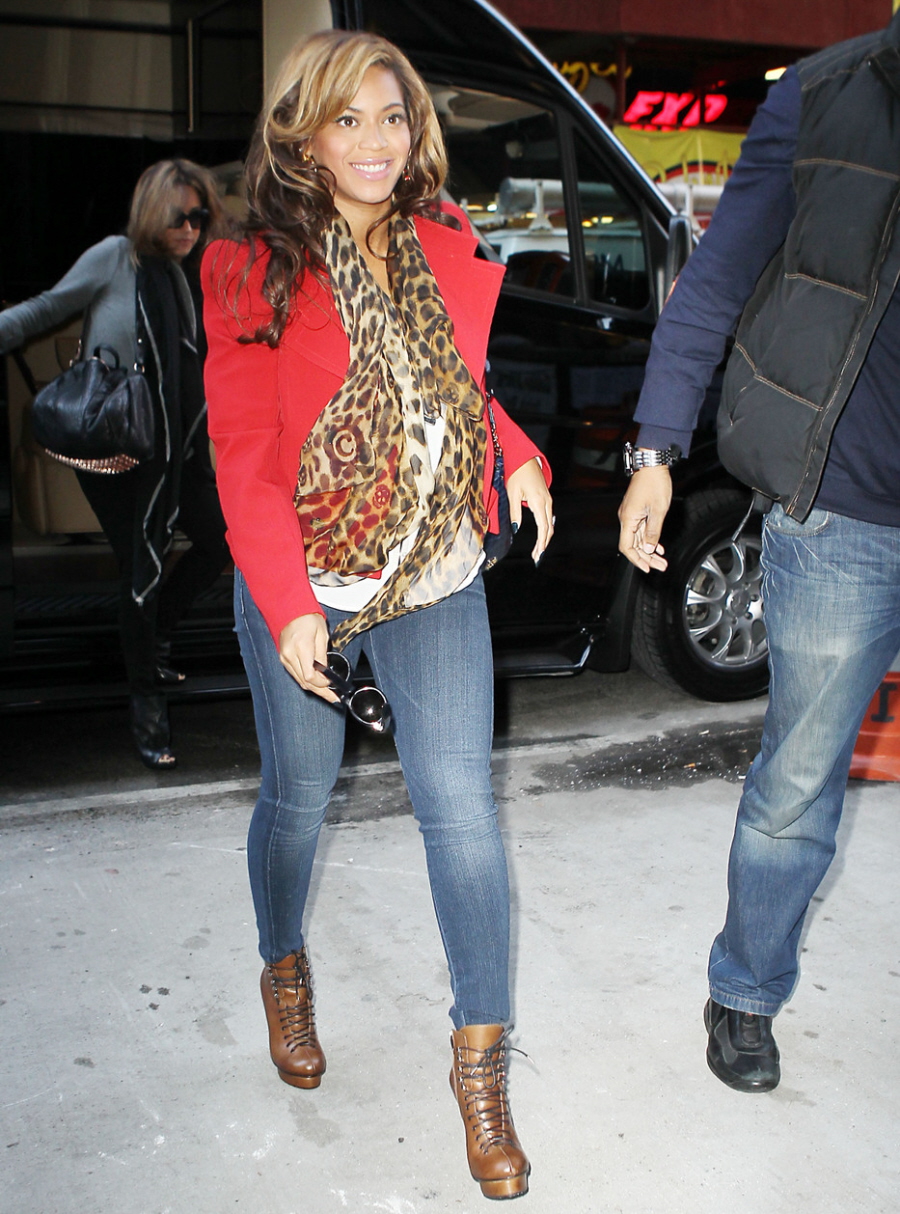 I've been sitting on these photos for a few days, just because I really do get tired of questioning the state of Beyonce's (deflated) bump. It really does go up and down in size each day, each week, and I'm tired of defending my eyesight and simple logic: bitch is padding her bump, but only sometimes. Just last weekend, Bey dressed up as a "Bump"-le bee, with a comically oversized bee costume, I guess taking into account her fake bump – you can see photos here.
Anyway, people are going crazy over Bey's outfit in these pics. The skinny jeans (while pregnant?) are kind of cheap-looking, in my opinion, but the rest of the outfit is interesting. The scarf is Alexander McQueen, the coat is… God knows, but the boots! The boots are Alain Quilici. Here's a close-up: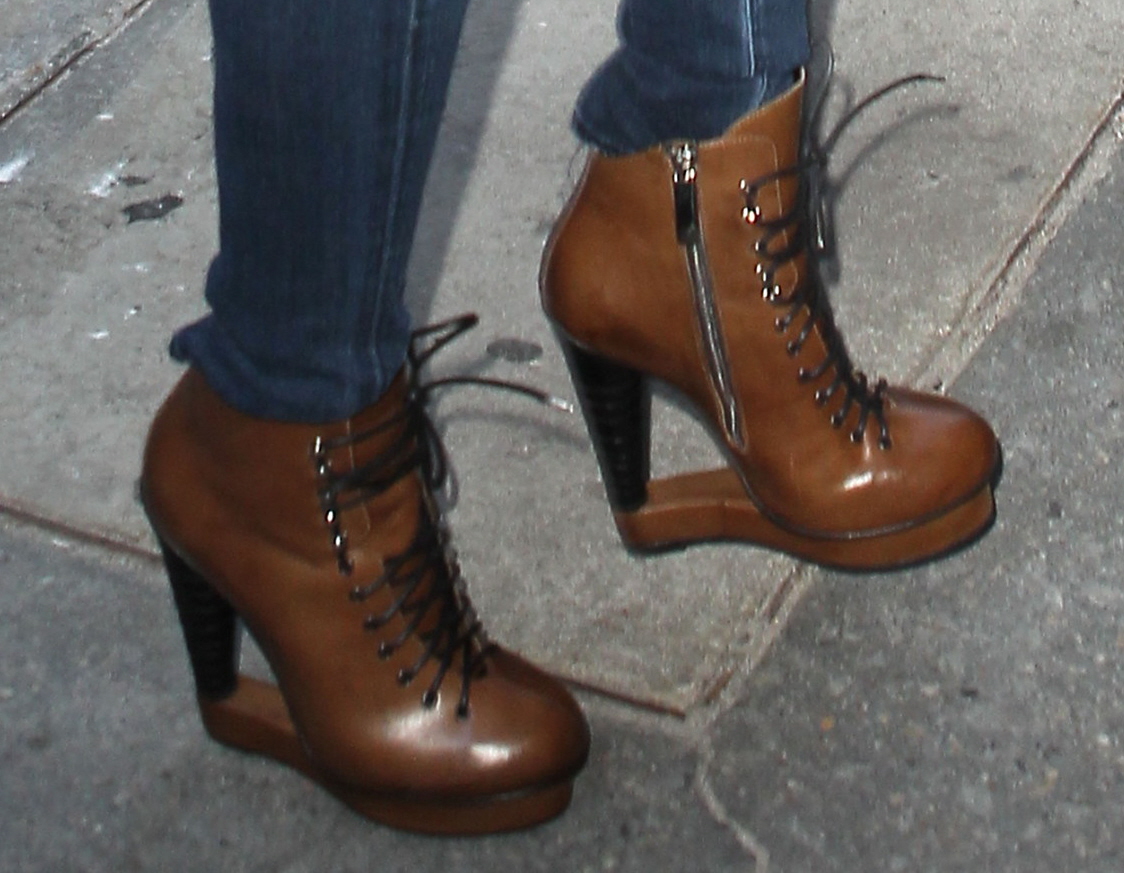 Us Weekly ID'd the boots as Alain Quilici's Payson Skate Lace-Up Booties, which retail for $1,180. According to Us Weekly, "The most unique attribute of the ankle-high boot shoes: the heel and toe are bridged by a one-inch platform, thus creating the look of an ice skate." Babble, meanwhile, is asking if Bey should give up the heels now that she's so "pregnant" – a subject which I don't have an opinion on. From what I see, many pregnant women stop wearing heels because their bodies are changing, they're clumsier and more likely to fall. But some ladies work the heels throughout their pregnancies with little to no problems. Meh.
Sidenote: Glee's Heather Morris has an interview in the new issue of Cosmo, and she talks about her first big break as a backup dancer for Beyonce. Heather said: "Beyoncé was just always full-out. She's like a beast. So you learn that no matter how you feel, just do it. Just like Nike: 'Just Do It.'" Everybody always says that about Bey. It's funny.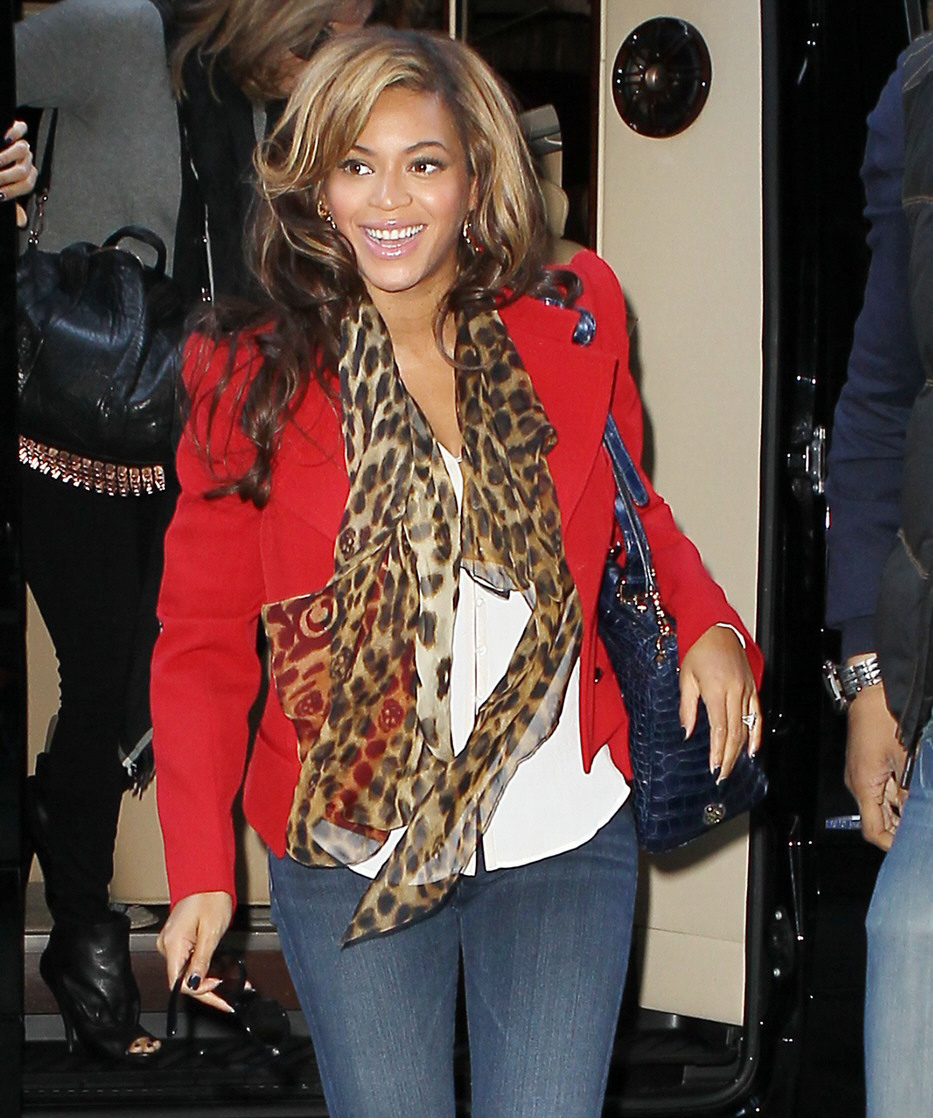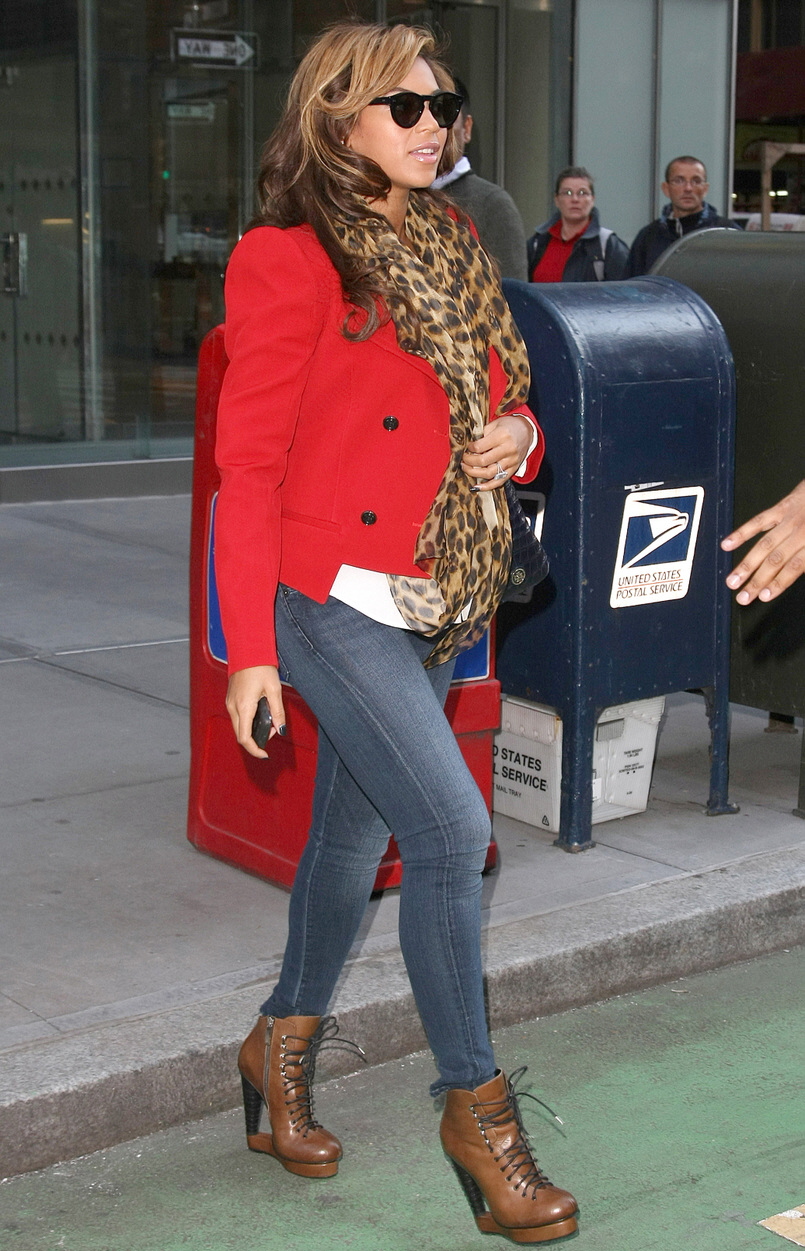 Photos courtesy of Pacific Coast News.