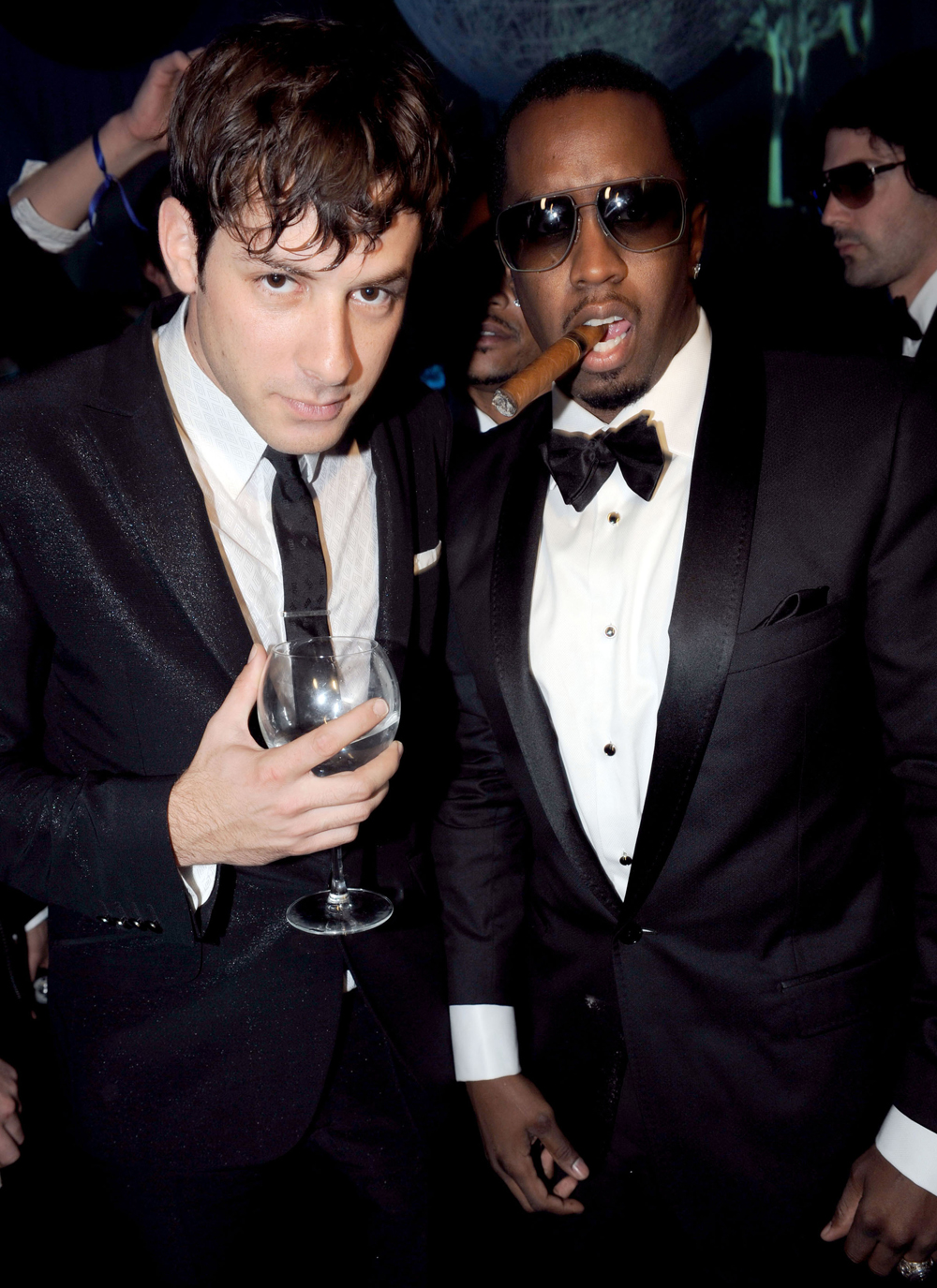 In all my life, I would never have imagined that Sean "P Diddy" Combs would ever have any illicit substances served at one of his fancy parties. Certainly not his super posh White Party, which has such specific rules as ladies being waxed and professionally manicured before they show up. But shockingly, Diddy had a plate of special brownies being passed around by waiters. Which was not good news for a desperately hungry Mark Ronson, who hadn't eaten all day and gobbled three down before he realized something was odd.
MARK Ronson learned to watch what he eats at P. Diddy's famed White Parties. "I hadn't eaten all day, and I was starving. They were coming around with this bowl of brownies, and I grabbed three of them and just started scarfing them down," the deejay tells Paper. After that, "every lyric sounded like it was the Cookie Monster yelling in my ear, and I started feeling really [bleep]y, but I had to play through the set. I couldn't just go up to Puffy and say, 'Sorry, I ate a [bleep]-load of hash brownies, I can't do your White Party.
[From Page Six]
Poor Mark. I don't care what kind of lifestyle you lead or whose party you're at: when brownies are being passed around by waiters and you're ravenous, the first place your mind is going to go to probably isn't pot brownies. Though it sounds like Mark was so hungry he probably wouldn't care. I love the image of Cookie Monster yelling in his ear. If that doesn't keep all but the boldest toddler away from drugs I don't know what will.
Here's Mark at the Diesel 30th anniversary party held at the O2 arena in London on October 11th. Photographer: Lia Toby. Images thanks to WENN. Header of Mark and Diddy at the Belevedere Vodka Party in May. Images thanks to Fame.