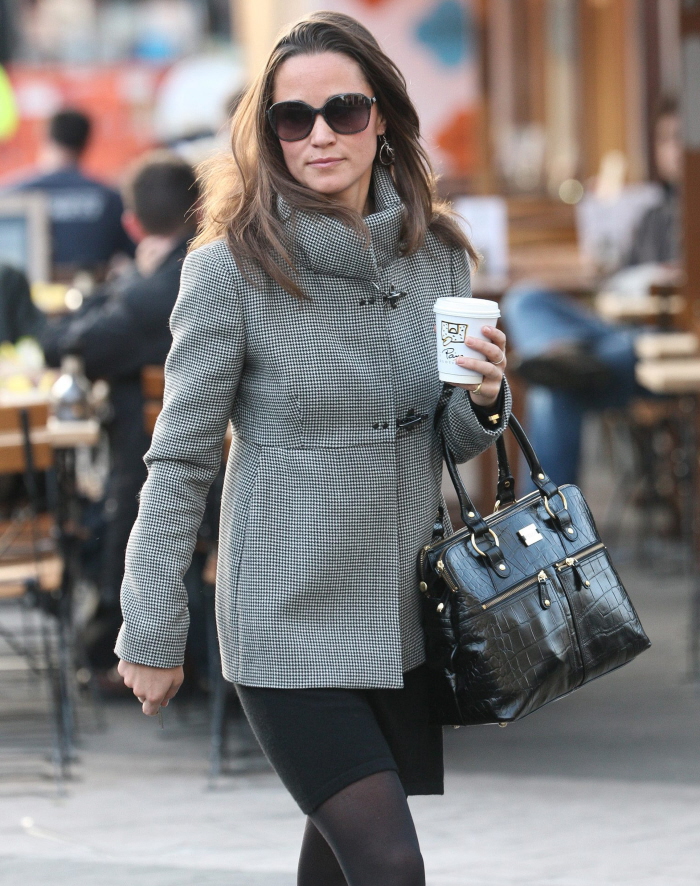 Yesterday, we discussed Pippa Middleton's breakup, and the current round of rumors claiming that it was her old-money boyfriend Alex Loudon who did the dumping, because his family didn't approve of such a new-money, good-time-girl "celebutante" even considering entering their fold. The story inspired a lot of conversation, and at the end of the day, I'm still kind of rooting for Pippa. Yes, she's kind of a famewhore and yes, everybody knows that she's trying to "uptradey" her way into the best marriage with the most titled and moneyed aristocrat she can find. But I find myself admiring her hustle and her ability to work for everything she gets. If even half of that stuff in yesterday's report was true, than Alex Loudon is a douche and Pippa could do much better. Duke of Northumberland better.
Anyway, The Mail has a follow-up story on the whole "Pippa got dumped" thing. I should mention that the British papers are just so desperate for Pippa to "happen" that they kind of miss the real story – that the future queen's sister just got dumped she's sad and it has nothing to do with her famous ass made of lies. And of course, they're not talking about what this story really means – how can the royal family "order" Pippa to do anything?
She's one of the most eligible women in the country. So it must have come to a great disappointment to party planners when Pippa Middleton pulled out of a glamorous City event at the last minute.

The Duchess of Cambridge's sister was due to attend the Square Mile Masked Ball this month. But following orders from Clarence House to keep a low profile, she has cancelled, the London Evening Standard reported.

The party, taking place on November 25th at the Royal Courts of Justice, is a charity event in aid of the the Mayor's Fund for London. There will also be an after-party at Bungalow 8.

If the brunette did attend, it is likely her presence would generate world media attention. But friends are said to have claimed she has been told to stay out of the spotlight following her break-up from Alex Loudon. The pair reportedly split last week after a one and a half year relationship.

According to a friend of both Alex and Pippa, the 31-year-old former England cricketer could no longer cope with the 'circus' that accompanies his girlfriend everywhere she goes.

The friend said: 'The plain truth is Alex adored Pippa but he couldn't stand the circus that now surrounds her. Nothing is straightforward anymore.'

Inordinately private, with impeccable manners, the Old Etonian simply hated the attention . . . attention that Pippa appears to rather enjoy.

Another family friend said: 'Pippa sees the connection with the Royal Family as a golden opportunity but she knows she cannot afford to look vulgar. She now gets invited to every show in town, every door is open to her but Alex hates parties. He loves his cricket and has a very close-knit circle of Old Etonian friends. Alex comes from a very well-to-do and discreet family who do not relish the spotlight. He hated the fact they were followed by paparazzi and he avoided going out because of it. Alex is very strait-laced. He loves his family and his friends and has no time for celebrity.'

An official Clarence House spokesman refused to comment.
[From The Mail]
Perhaps it was less of an "order" by Clarence House and more of a "royal suggestion". How does that even work? Clarence House is code for Prince Charles, by the way – not the Queen. I hope the Queen has more important things to do with her time than worry about Pippa Middleton. But perhaps Charles and William and Kate worry that Pippa's public uptradey act will start to look desperate? To that I say… that's a bit rich considering Pippa's sister basically did nothing for nine years while she waited for William to propose, which to me still reeks of desperation. I'd much rather a girl in her 20s to be out on the town, dating, having fun, working, making professional and personal contacts and living her life than sitting around perfecting her geisha routine.
So what's the future for Pippa? Will Kate continue to thwart her little sister's ambitions for a smart, wealthy marriage? Will the royal family attempt to pull rank on the Middleton family in the months and years to come? Is Pippa the weak link? Or is she the most strong-willed Middleton?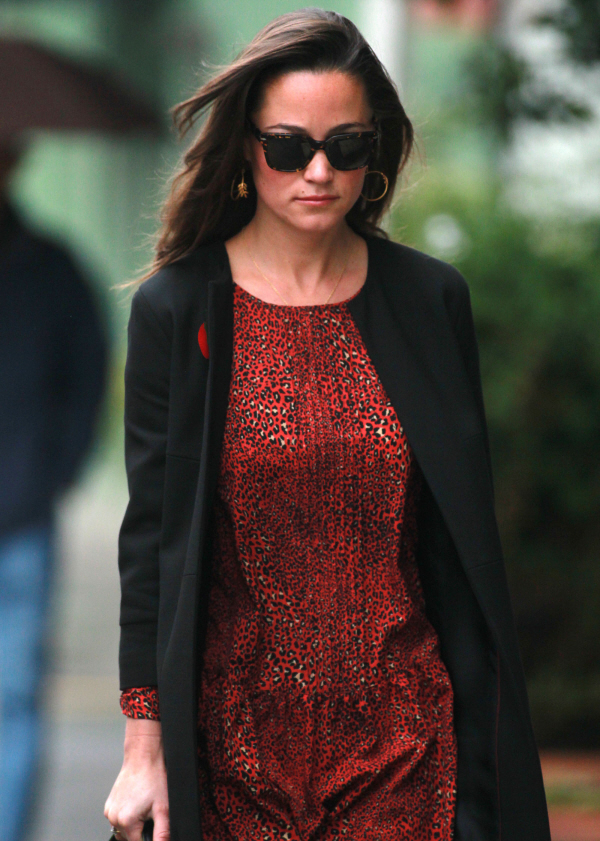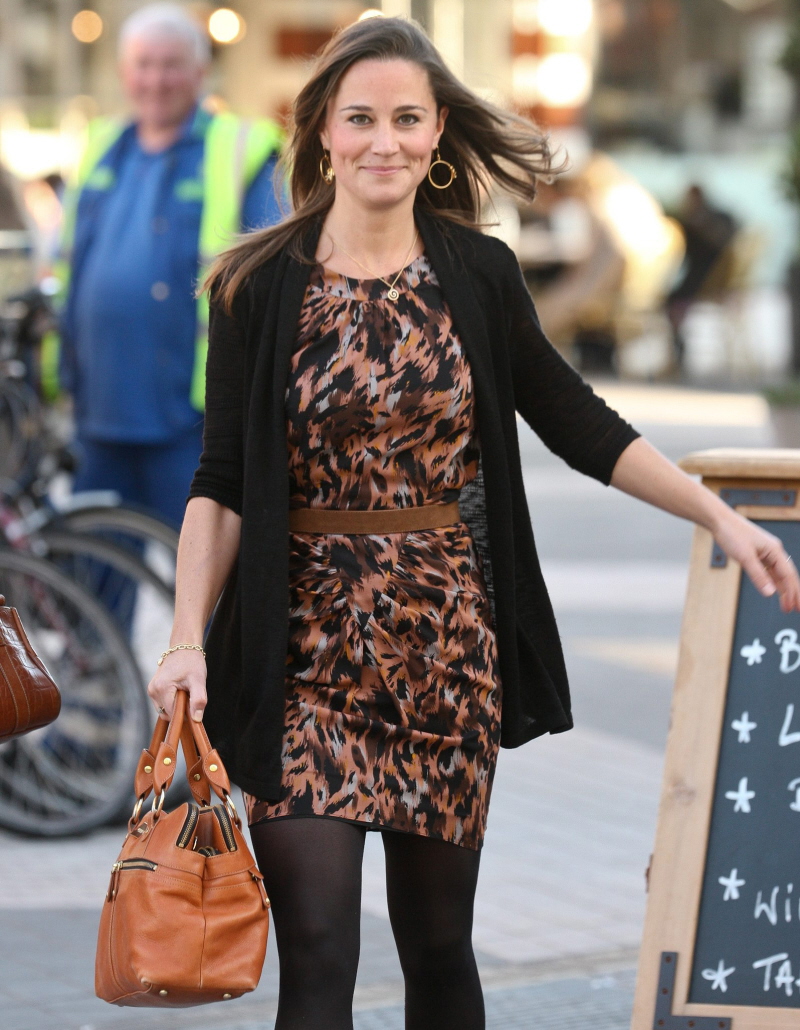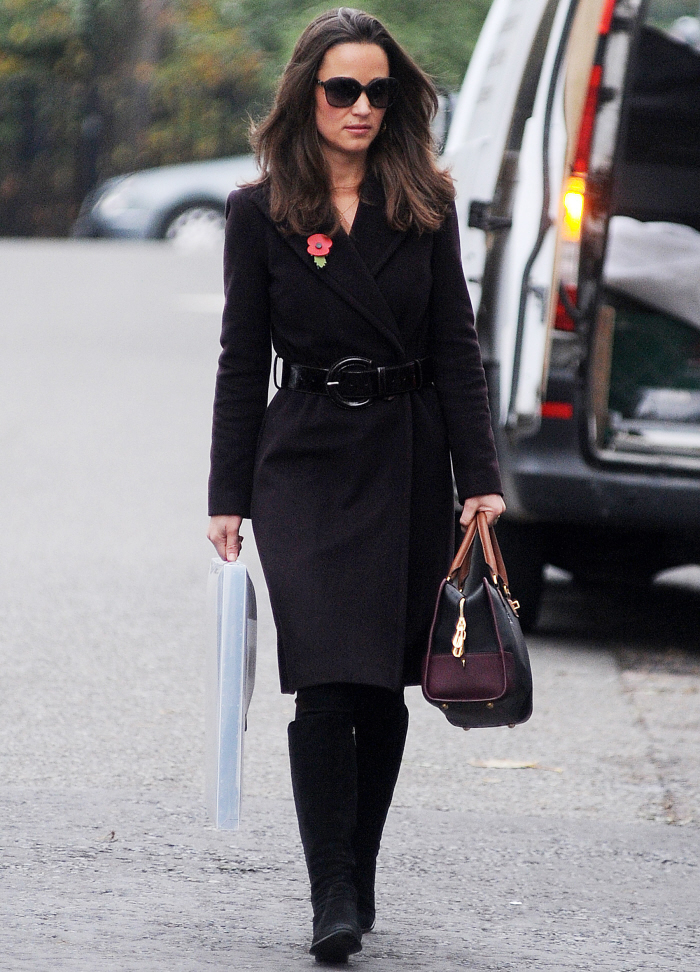 Photos courtesy of Fame and WENN.