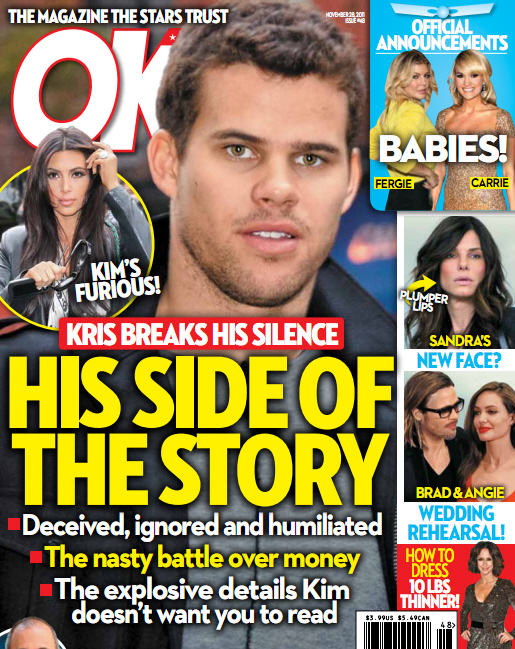 It's time for today's post about Kim Kardashian and Kris Humphries's divorce. Today, we're going to come at from a different angle – from Kris's angle. Kris has just returned to New York. Apparently, on Monday, he had dinner with friends and sources say, "Kris looked so depressed. He looked like he was going to cry in his pizza, sat at the same table he used to sit with Kim. He looked so sad and gloomy. Not the happy Kris who used to tease and laugh with Kim at that table. His friends looked like they were giving him encouragement…they were trying to cheer him up." To make matters work, Kris is being heckled when he does go out – Page Six reports that a passerby shouted "Where's Kim?" on Monday, and Page Six's source also said that Kris looked especially devastated.
But a Kardashian source tells Us Weekly that Kris is just pretending: "Kris and Kim spoke about breaking up many times…He was not blindsided by the divorce, just by the filing on that exact date." I think Kim is pissed off that Kris is a better actor than her. Anyway, OK! Magazine has an exhaustive cover story about all of this:
Some were shocked that Kim Kardashian's marriage lasted just 72 days — but it's even more outrageous to discover that Kim had all but given up on Kris Humphries less than two weeks after they were wed!

"He really thought she just gave up too quickly and didn't even try," an insider says. "It came out of nowhere — he really didn't see the divorce coming. He's angry and also very sad."

Kris, 26, also feels like he's been unjustly tagged as the bad guy in their marriage. "He feels like no one cares what he has to say or wants to hear his side of the story because Kim is a bigger celebrity," says the insider. "People care more about her."

HE WAS BLINDSIDED
"It's been painful. Kris said that he never thought in a million years she would file for divorce without giving it a chance," the insider says. "He wanted to try. He thought in a few weeks things would be smoothed over."

Kim had different ideas. She asked Kris not to accompany her on a previously planned promotional trip to Australia — and then left without letting him know their marriage was over. "All of a sudden, he woke up to a divorce — and then no one would return his calls," recalls his friend.

SHE COULDN'T FACE KRIS
In retrospect, Kim realizes she could have been more honest with Kris, according to an insider. "Kim wanted to call and tell him herself, however, her team thought it was best to let them handle things," says the insider. "They were trying to keep it from getting out of control, but it did anyway. That is when she reached out to Kris."

Kris reportedly wanted to try marital counseling. He even brought in his family friend, Joel Johnson, the pastor that married them, to speak with he and Kim for nearly three hours. But there is nothing he can actually do to stop the divorce if Kim is determined to end their union.

Since Kim's visit on Nov. 6 to Kris' home in Minnesota, "Kim is still talking to Kris," says the insider. Although, Kris would like to believe they stand a chance to fix their marriage. "Kris is a little bit in denial about the whole thing," says one pal. "Their relationship is strained at best," adds another Kim pal. "She knows she wasn't perfect and he was a pretty big jerk. Kim is taking a break from everything."

HE WANTS TO BE NORMAL
Since Kris arrived back home in Minnesota, he's been keeping a low profile — going to the gym, playing basketball and sticking close to his family. With the NBA still on lockout, he's without a job to keep him busy. He has been photographed, of course, but he's trying to stay out of the public eye.

Friends say that although his relationship with Kim taught him that fame is truly a double-edged sword, "Kris was never really prepared for what he got into with Kim," says his pal. "He thought he could turn off the celebrity whenever he wanted — that he could just ask people to give him space and they would. But it doesn't work like that. It grated on his nerves until he started to snap."

THE SHOW MUST GO ON
Though Kris may still harbor hope, Kim's friends say it's unlikely that the two will reconcile or even reunite for an interview. "Kim's not about to go on a talk show and air their dirty laundry — this isn't The Bachelor." Episodes of Kourtney & Kim Take New York are being re-edited in the wake of the couple's split. Kris will be written out of the show — the same way Reggie Bush was when he and Kim split up, explains the insider.

"They will wrap this divorce up with a neat little bow in an episode and then move on," predicts the insider. "Kim will start dating someone else, another scandal will happen and everything will even out." Like Kris, Kim is also staying out of the spotlight and trying to avoid photographers. "Kim is still so sad and is not sure what the future holds for her," says the insider. "She is trying to be strong." But Kris' words ring in her ears. "He thought Kim would give him a chance to work things out and for the dust to settle," says the insider. "Kris really did love her and he still does."
[From OK! Magazine]
Do you feel sorry for Kris? Meh. He was already screwing around on Kim with club girls just weeks before Kim filed, so whatever. Plus, Kris's ex-girlfriend Bianka Kamper went to In Touch/Hollywood Life to tell ALL about what Kris is really like (hint: he's a douche). Bianka claims that Kris "used to hate Kim, her show and her family and would make fun of the Kardashians all of the time. Bianka believes that Kris married Kim just to promote his own fame. He would call the Kardashians garbage. He would never watch the show with me. He always bad-mouthed it and said it was trashy. He would ask, 'Why are you watching that?' Kris was a penny-pincher. He would do anything he could to save money, and he definitely did not buy expensive clothes. If I were in Kim's shoes, I would be embarrassed and ashamed." There's more stuff here. Bianka has an axe to grind.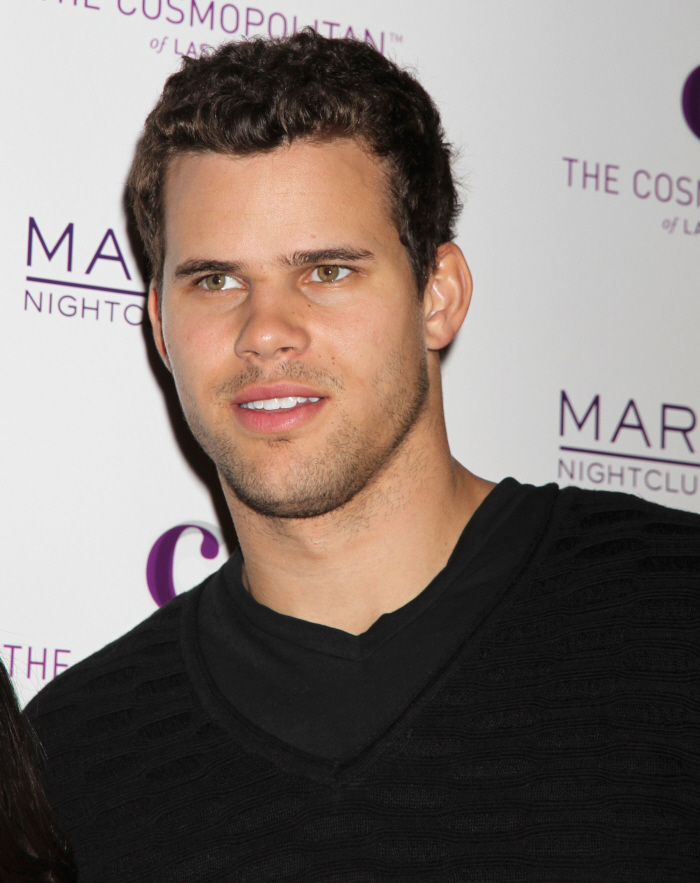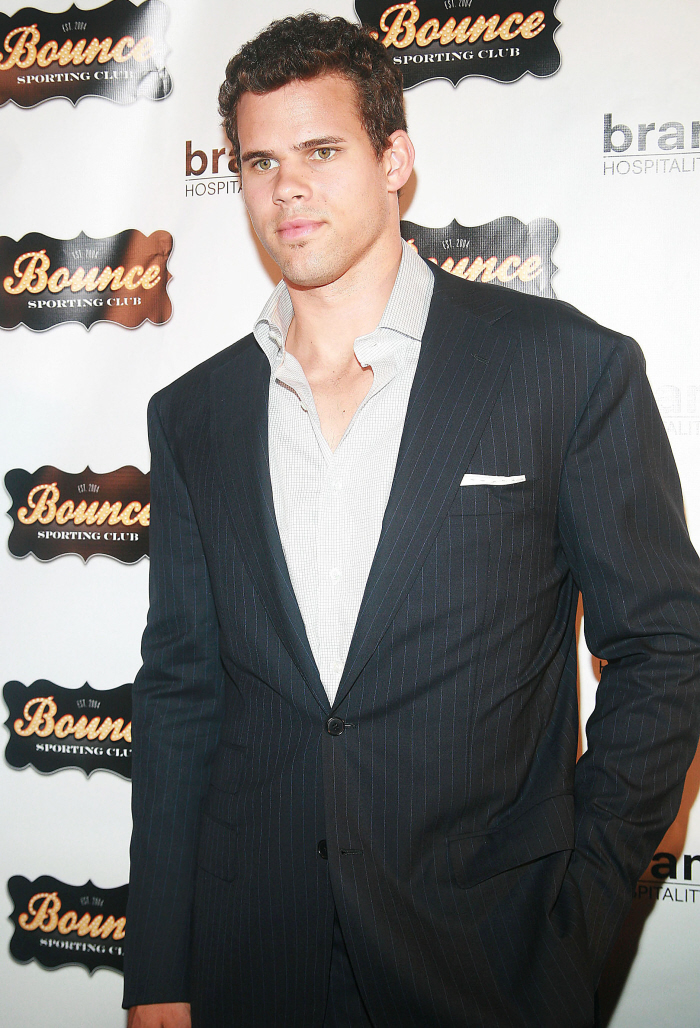 Photos courtesy of WENN.