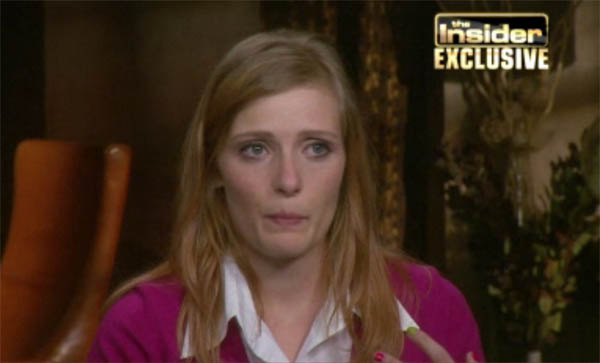 We recently heard that Justin Bieber's accuser, Mariah Yeater, has dropped her paternity case against Justin Bieber. Yeater initially claimed that Bieber was the father of her four month-old son, Trystan, and that little Trystan was conceived during a backstage bathroom quickie she had with the 17 year-old pop star after one of this concerts in L.A. last fall. Bieber has steadfastly denied ever meeting Yeater. A lot of you smelled a payoff where this case was concerned, and I disagree with that take on it. I just think this woman was out for some easy money and never thought this case would get as much media scrunity as it did. She came across as a total whack job in the one interview she did, and she couldn't answer simple questions about the night her son was allegedly conceived.
Yeater's first two lawyers have quit, probably after realizing that their client was a scam artist, but she still has one lawyer on board and he's pulling for her. (read: trying to earn his fee and some publicity.) Yesterday we heard from Yeater's new lawyer, Jeffrey Leving. Leving said that he was hoping to keep the "negotiations confidential" with Bieber's lawyers and that he was still trying to secure a DNA test. I believe this is Yeater's camp trying to save face. Leving gave similar remarks to People today, but he backtracked on Yeater and her earlier lawyers' claim that there was some additional evidence to prove her story.
With her paternity lawsuit against Justin Bieber dropped, Mariah Yeater now is trying to pursue her claim out of court.

"We're negotiating with Bieber's counsel, to reach a confidentiality agreement and to get private testing and results," one of Yeater's new lawyers, Chicago-based attorney Jeffrey M. Leving, tells PEOPLE.

Yeater's previous lawyers filed a request to dismiss the paternity suit in a San Diego court on Nov. 9, says Leving, who had been involved in the case earlier on and is now back, along with Los Angeles attorney John Carlson.

The attorneys for Yeater, 20, are negotiating with Bieber's camp for him to privately take a DNA test in the next few weeks to determine whether he's the father of Yeater's child.

"Yes, of course I believe my client's allegations," says Leving. "I can't comment on whether she has physical evidence or not."

Leving adds that he fears for his client's safety.

"I just spoke to Mariah today, someone was recently stalking her," he says. "She is happy that she changed her number so she's not getting death threats by phone. She's a young 20-year-old mother who now has to worry about her safety and her child's. It's a lot for any woman that age to handle."
[From People]
TMZ has a bunch of text messages allegedly from Yeater to an unnamed male recipient in which she asks him to "Pleeease ERASE ALL MESSAGES from my mom where she says Trystan is Robbies son," adding "I'll kick u when we get paid." So I guess this baby's father is a guy named "Robbie," and that it isn't the first ex that Mariah accused and then allegedly smacked, John Terranova. It takes a real piece of work to continue pushing this story after all that's come out about her. It makes you wonder why her lawyer is still granting interviews. Did she get a lawyer who was fame hungry enough to keep the story going, even after his client's credibility was completely shot? Of course it's still possible that she's telling the truth, that she got nervous and flustered during her interview, and that these text messages were fabricated by Bieber's people to discredit her. It's easy enough to fake some text messages. A DNA test could put all of this to bed pretty fast, or it could ruin Bieber's career. I'm still thinking he's innocent.