Last year, CB did a lot of coverage on Kristie Alley's "weight loss program" called Organic Liaison. According to CB and an overwhelming majority of people who can read, Organic Liaison is pretty much a Church of Scientology front in which people are overcharged for what amounts to vitamin supplements, and then the "program" attempts to indoctrinate the people in the cult of Scientology. The evidence is pretty straight-forward – Organic Liaison's billing address is the same Florida address of CoS's accountant, and the language used on the Organic Liaison website is pretty much the language of Xenu. You too can lose weight if you don't mind being audited by someone holding a pair of lifts and a tin can. But although it's a pretty straight-forward connection, Kirstie Alley still denied it and when questioned about the connection, she claimed her interrogators were "bigots."
Anyway, Organic Liaison has a new spokeswoman, and it's Xenu's favorite beard, Kelly Preston. Kelly credits Organic Liaison for helping her shed the weight she gained while pregnant with her son Ben. Xenu's vitamin supplements… and tennis.
When Kelly Preston gave birth to her son Benjamin Travolta a year ago, she knew losing the baby weight wouldn't be easy.

"When I got pregnant at 48, I didn't know if my body would bounce back," the actress tells PEOPLE.

Turns out, Preston had no need to worry. Not only did she shed the baby weight, but over the past year she's dipped below her pre-pregnancy weight – and is relishing a new figure and renewed vitality as she approaches the mid-century mark.

"I lost 39 lbs., have more energy than I had 20 years ago – and I feel amazing," Preston says. "I'm going to be turning 50 next year – holy s–––! Hey, 50 is the new 30."

So besides tennis and keeping up with an active baby, what's her secret? The Organic Liaison weight-loss program created by Preston and John Travolta's close friend Kirstie Alley, who cleared her own hurdle this summer when she dropped 100 lbs.

"I was so excited when my best friend created Rescue Me," says Preston of the diet plan's organic supplement system that targets cravings and "boosts natural energy," according to the Organic Liaison website.

"It's pretty much the most genius thing ever," says Preston, who recently signed on as the weight-loss system's spokesperson.

But a rocking a new body is not the only cause for joy in the Travolta household.

"We just celebrated Ben's first birthday," she says. "I can't believe it's already been a year."
[From People]
Vitamins and Xenu = "pretty much the most genius thing ever"??? I give up. I mean, good for Kelly Preston for losing the weight and doing it in a somewhat healthy way – I guess. Vitamins, tennis and Xenu is healthier than coke, cigarettes and an eating disorder, right? RIGHT?!? But… considering Kirstie is so delusional about her size and her weight, what does any of this even matter? Kirstie can't even get any of her numbers right. Who's to say Kelly has gotten her "39 pounds" number correct?
I can't wait for Kirstie to come up with a line of Xenu-approved wiglets so John Travolta can become the spokesman for something.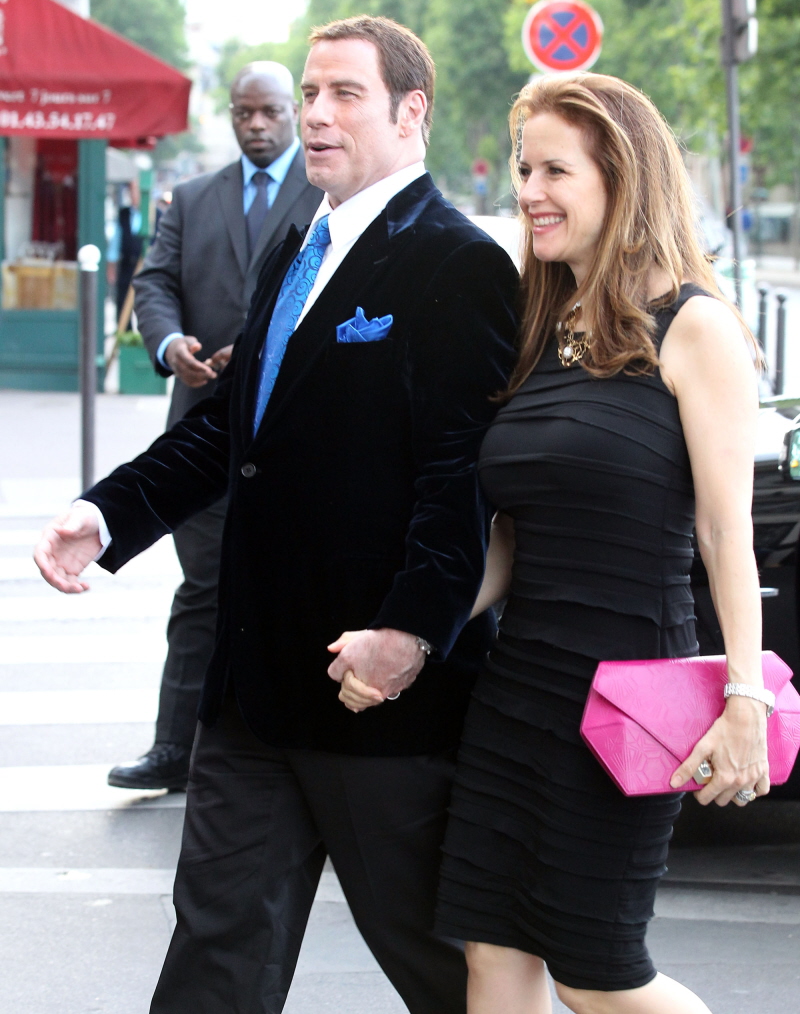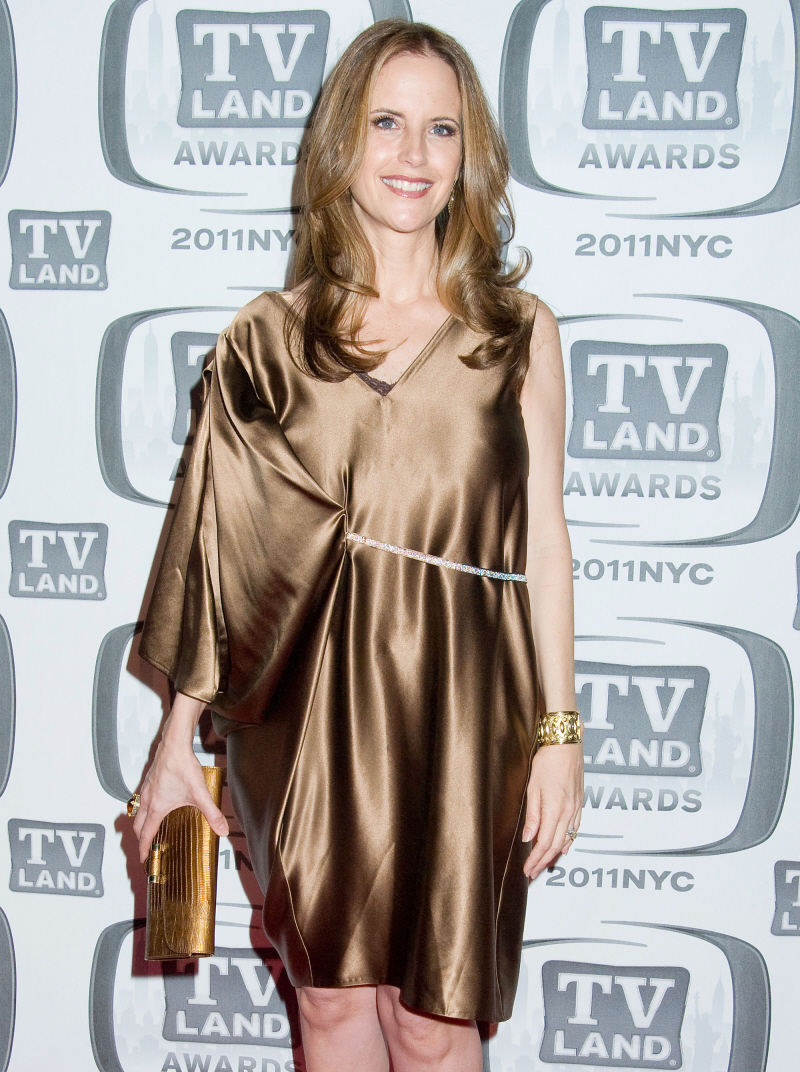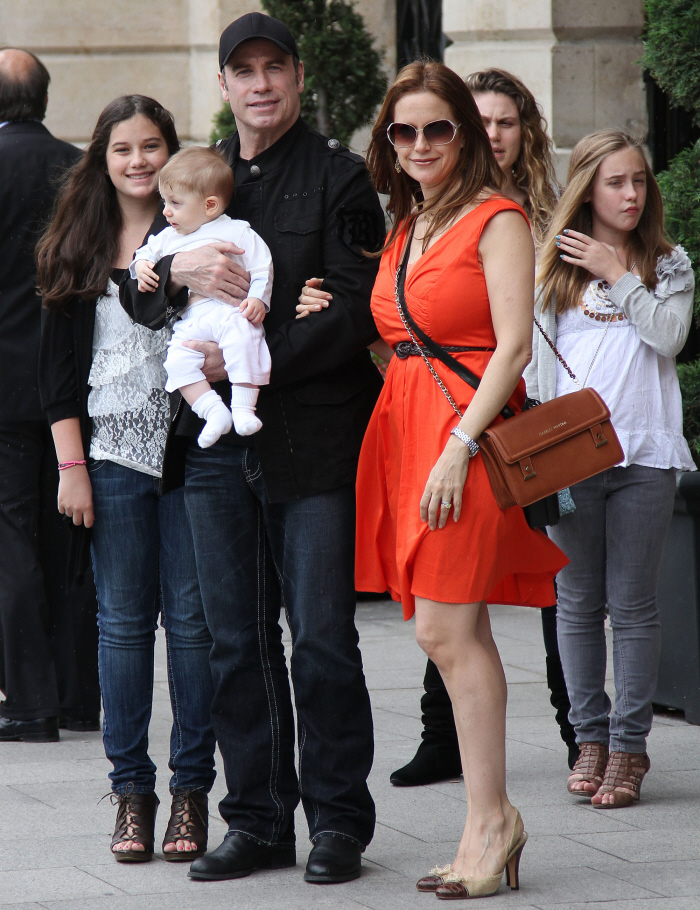 Photos courtesy of Fame & WENN.