US Weekly is pointing out that Dancing with The Stars professional, Lacey Schwimmer, got some new knockers and is pleased with how she looks now. We've covered Lacey in the past, mostly for her terrible fashion and the fact that she's claimed to be a size four. Now she has new tatas, obtained at some vague point in the past according to US. I can't say they look bad or disproportionate when she's wearing normal clothes. In the outfit to the right above, which she's poured into and busting out of, she looks bad all over but that has nothing to do with her implants. Here's more, from US:
Notice anything different about Lacey Schwimmer last season on Dancing With the Stars?

The 23-year-old pro — who competed during this fall's season 13 with Chaz Bono — recently went under the knife for a hush-hush boob job.

A source close to the reality star tells Us Weekly that Schwimmer got plastic surgery to enhance her bust two cup sizes, from a B to a D.

"Lacey's told friends she got a boob job. She'd wanted one for a while so she went ahead and did it," the source tells Us.

Having long faced criticism over her figure, Schwimmer — who said she was "happy" to have an athletic build instead of a model shape — couldn't be more thrilled with her latest look.

Says the insider: "She loves the results and she's proud of her new shape."
[From US Weekly]
Here are some older pics of Lacey for comparison. I can't tell whether she had smaller implants in the past and had them replaced, whether she's just pushing up and boosting her implants now, or whether these are new implants. I wish Us Weekly would do more than just throw up old and new undated photos and be like "implants!" Still, they're making our work easy for us so I should thank them. It's not like I would ever take the initiative to look through photos of Lacey Schwimmer and notice whether her b00bs were different. It takes another outlet and a slow news day to motivate me.
She was so much prettier with dark hair. 11/20/08

On 5/30/09.

On 9/20/10. So did she have smaller implants here, or was she pushing those puppies up?

Also, that full outfit needs to be seen to be appreciated.

So does this one.

10/29/10

8/25/11

And here's Lacey at a recent event on 11/20/11. That beetlejuice dress and those booties are actually an improvement for her. I hate the new dip dye hair trend.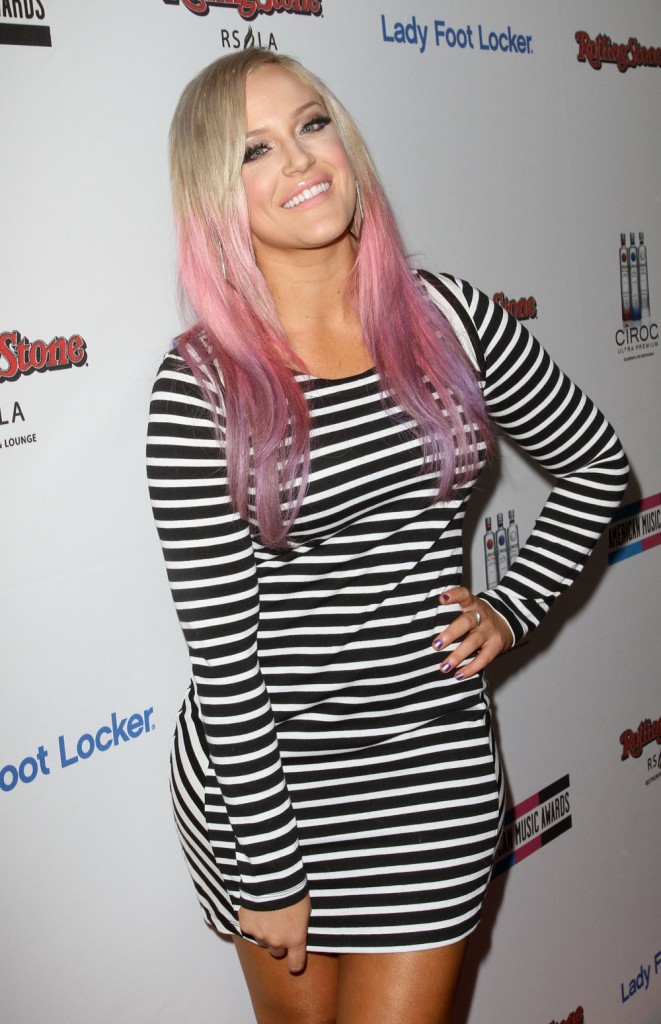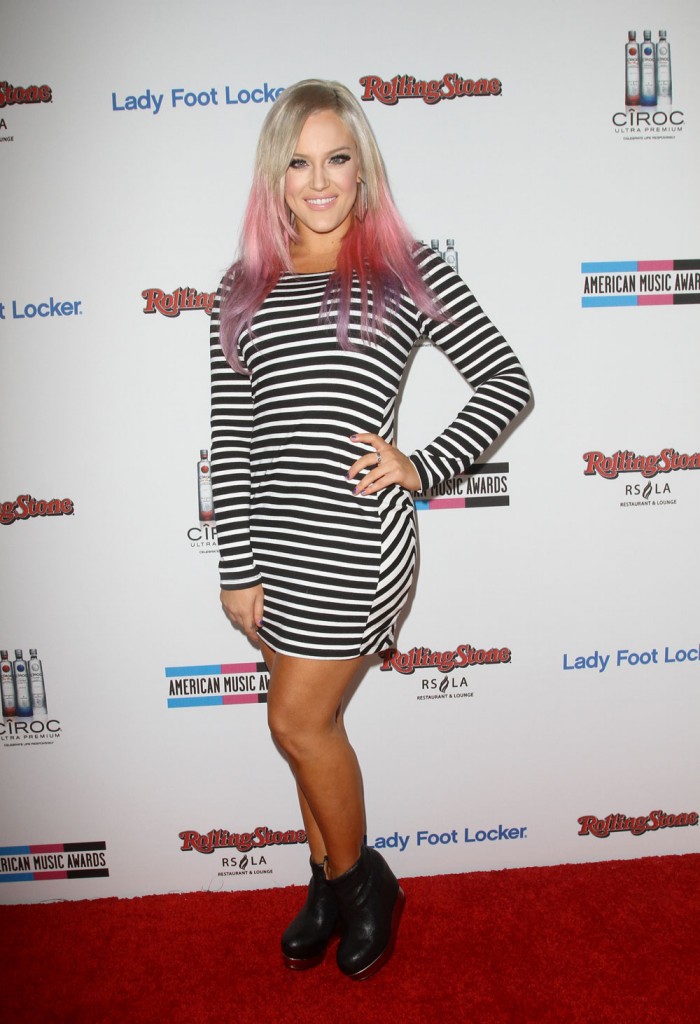 Photo credit: WENN and Fame