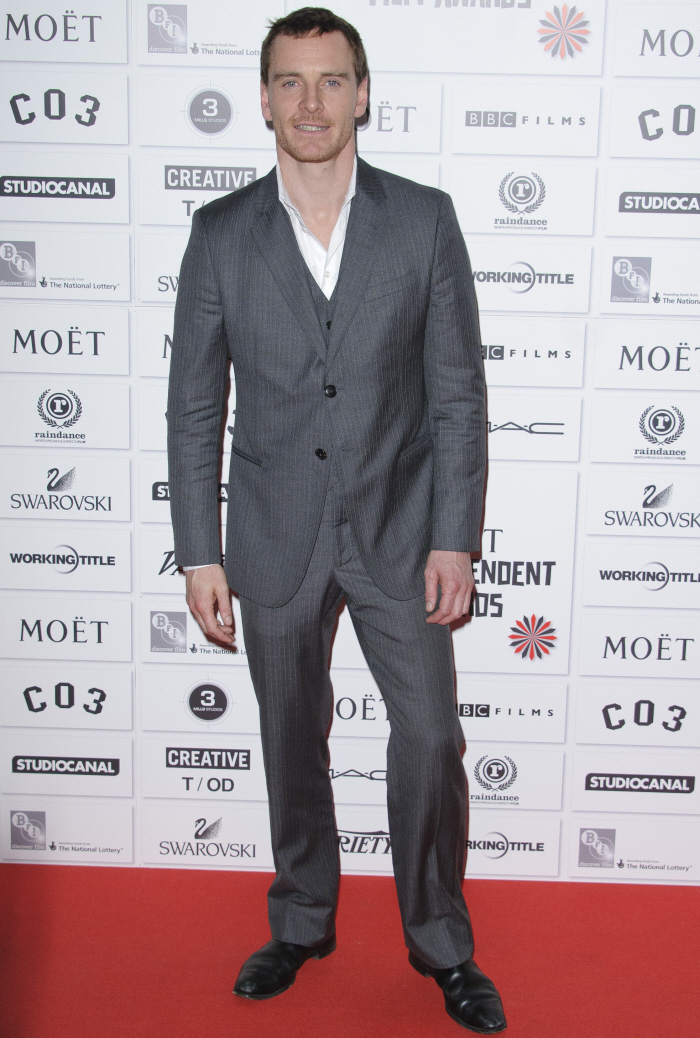 These are some photos from last night's British Independent Film Awards, where my boy Michael Fassbender took home BEST ACTOR for Shame. Woot! Other winners included Vanessa Redgrave for Best Supporting Actress, Lynne Ramsey for Best Director (We Need to Talk About Kevin), and Ralph Fiennes with "the Richard Harris Award for Outstanding Contribution to British Film" for Coriolanus. Ralph was there! Ralph and Fassy were in the same room – SWOON. They were in the same room with Benedict Cumberbatch and Chiwetel Ejiofor. Hottie hot hottentot.
I have something terrible to admit, however. As proud as I am that Fassbender is being recognized at long last, these photos of him are leaving me cold. He looks… tired. He's been campaigning so hard! He's been making appearances all over the place, in Europe and America, and he's been giving tons of interviews. What's great about Fassbender is that he'll stand up for his work and support it vigorously, and he can speak about his films with a lot of depth and insight. What's bad about it is that Fassbender might get oversaturated and it might be overkill. Plus, my boy needs a good night's sleep. And he needs to fix his hair. Whatever is happening to his ginger needs to STOP.
Everybody has been sending me all of this Fassbender stuff lately (you can too, just tweet me at KaiseratCB or email me at kaiser@celebitchy.com) – thank you all, I watch and read everything. Here are some of the better pieces I've been sent – go here to see Fassy's Extra interview, here to see a longer video interview in Canada, and here to see Fassy's USA Today interview.
PS… WTF was Bradley Cooper doing there? And why did he cut his hair to look more like Fassy?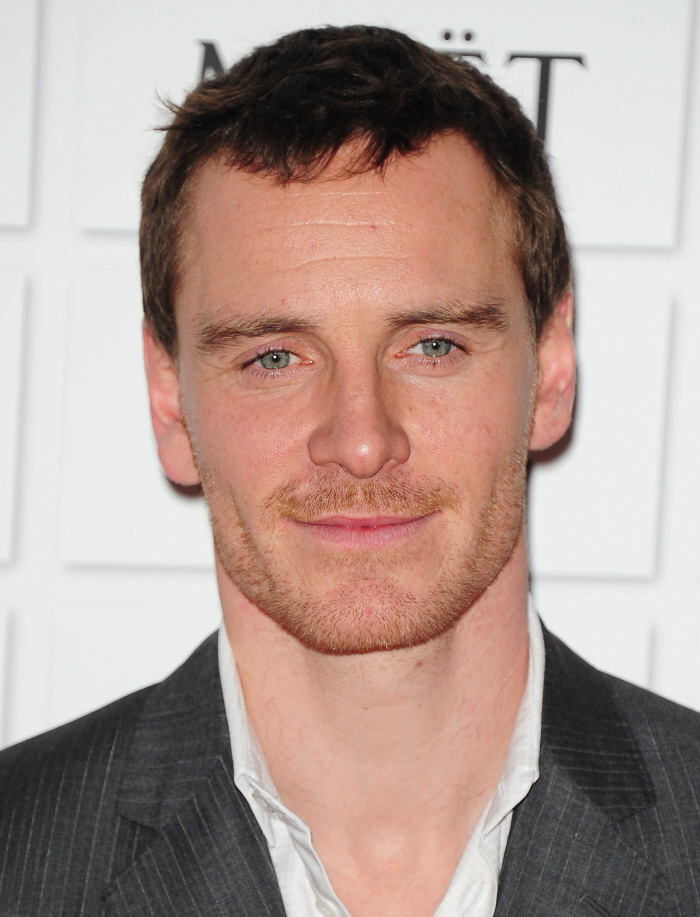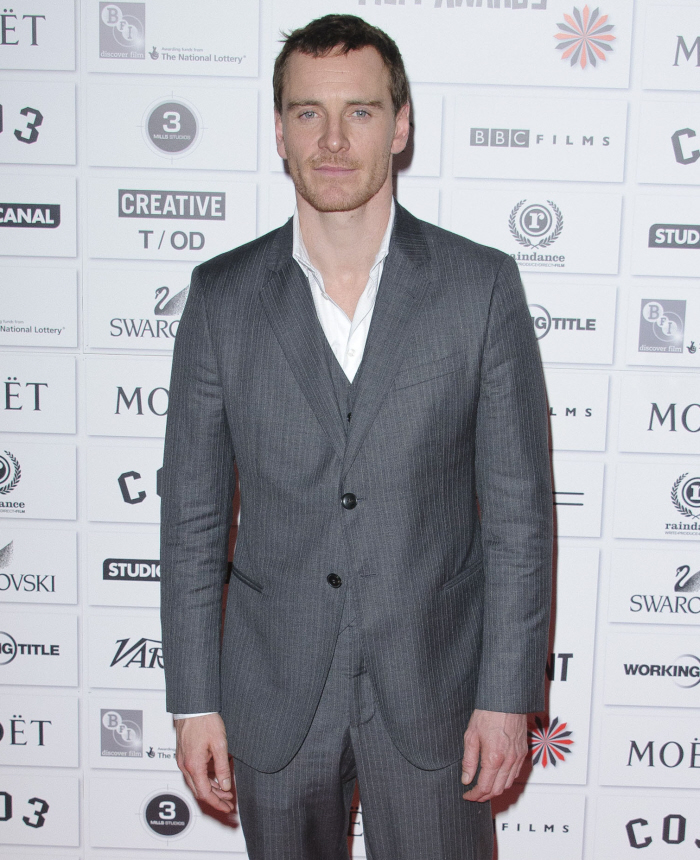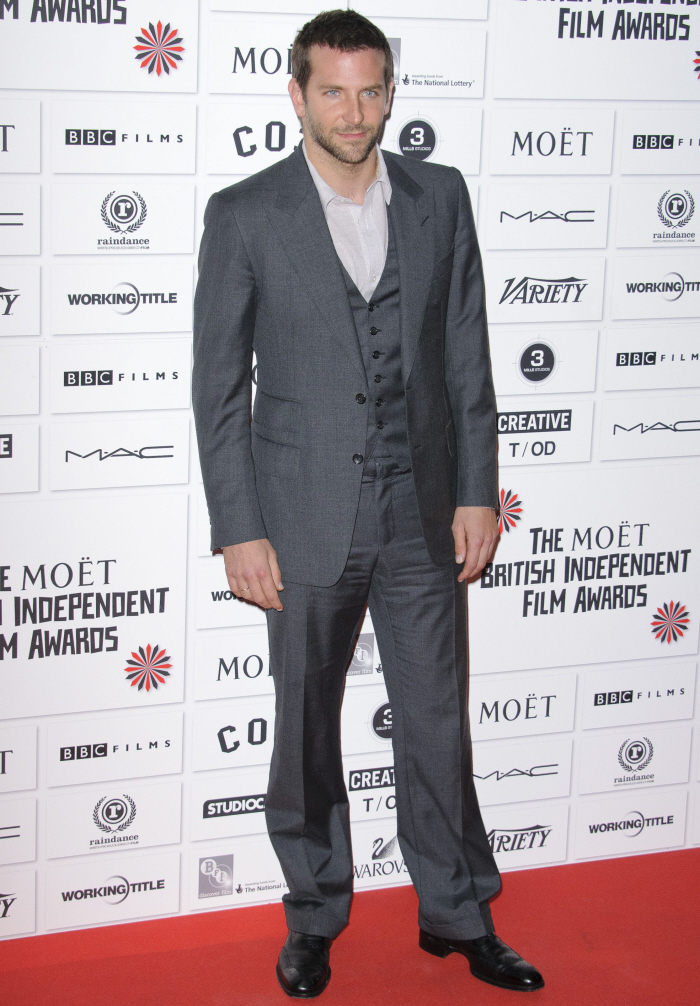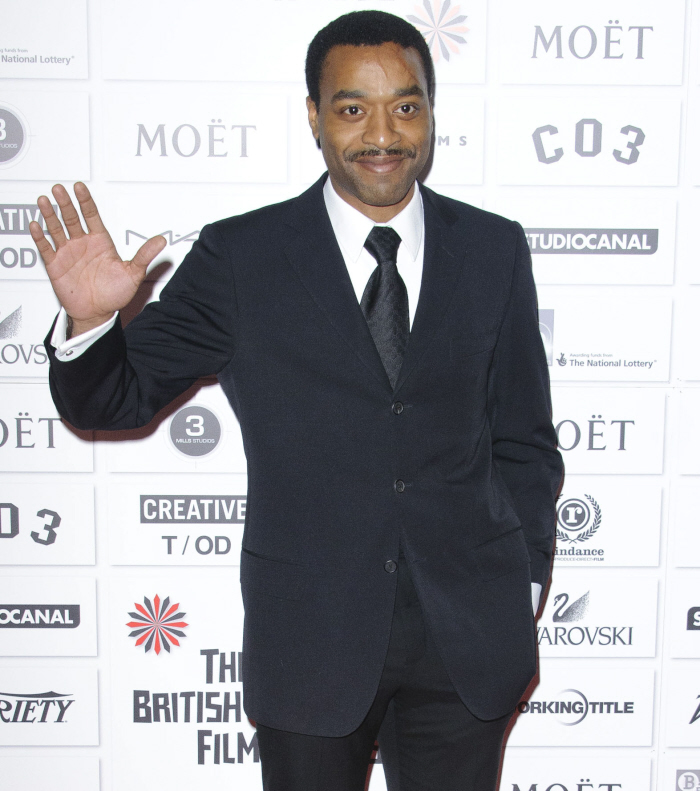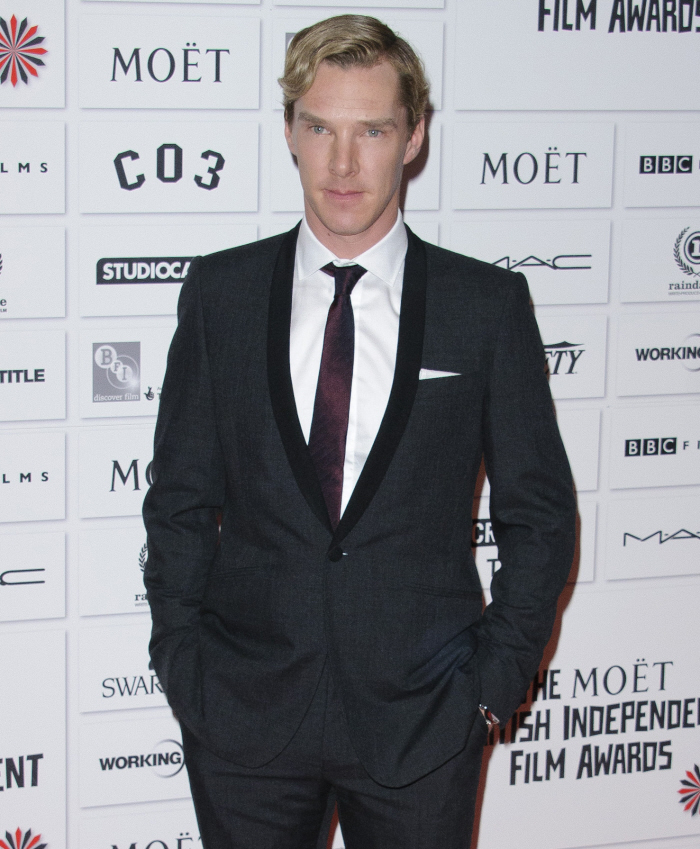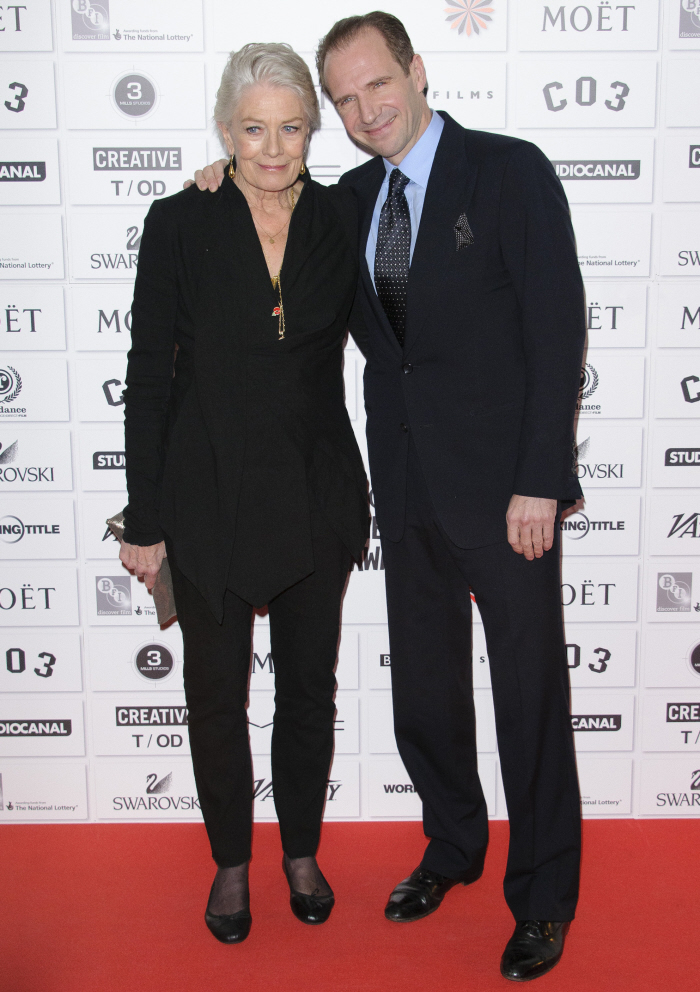 Photos courtesy of WENN.