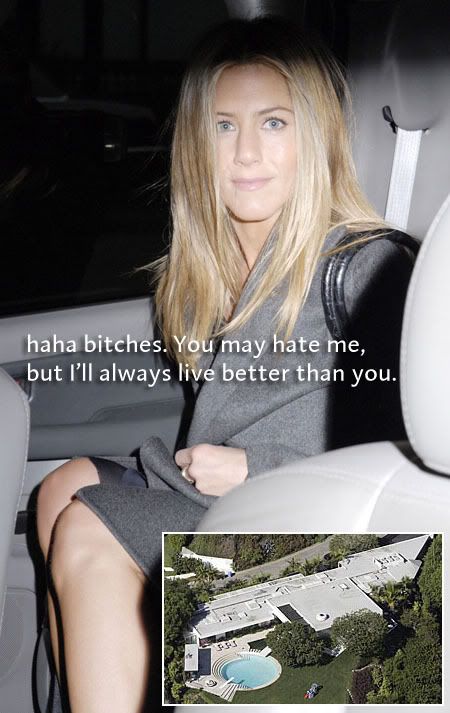 Jennifer Aniston acted on Broadway for the first time yesterday in the 6th Annual 24 Hour Plays on Broadway benefit, with proceeds to go toward arts education for needy NY city children. She joined Rosie Perez, Nia Vardalos, Anna Paquin and Liev Schrieber in lending her time and talent to the project, which involved six 10-minute plays written and performed within a day.
Actors had to bring their own props and clothing, and Aniston brought along a chef's jacket. Her coworkers for the day praised her professionalism. Her quick performance as a single woman who has trouble dating was said to be quite convincing.
This is Aniston's first well publicized charity stint. She quipped during a press conference this summer that "No, I'm not interested in any of that" when asked if she was curious about the war in Iraq or environmental causes, concluding "I like to just focus on me and my tabloid career." Some people praised her self-depricating humor while others noted that it was quite revealing of Aniston's true nature.
Last week the former Friends star purchased a $15 million home in LA right next to Courteney Cox and David Arquette's house. It was designed in the 1970s by architect Hal Levitt and is being rebuilt. As you can see in the gallery it's a stunning modern mansion. Aniston has been renting a two bedroom house on the beach in Malibu this summer. It is thought that she paid upwards of $30,000 a month rent.
Here are pictures of Aniston's new home and some candids of her out in NY on 10/19. [via] and [via]