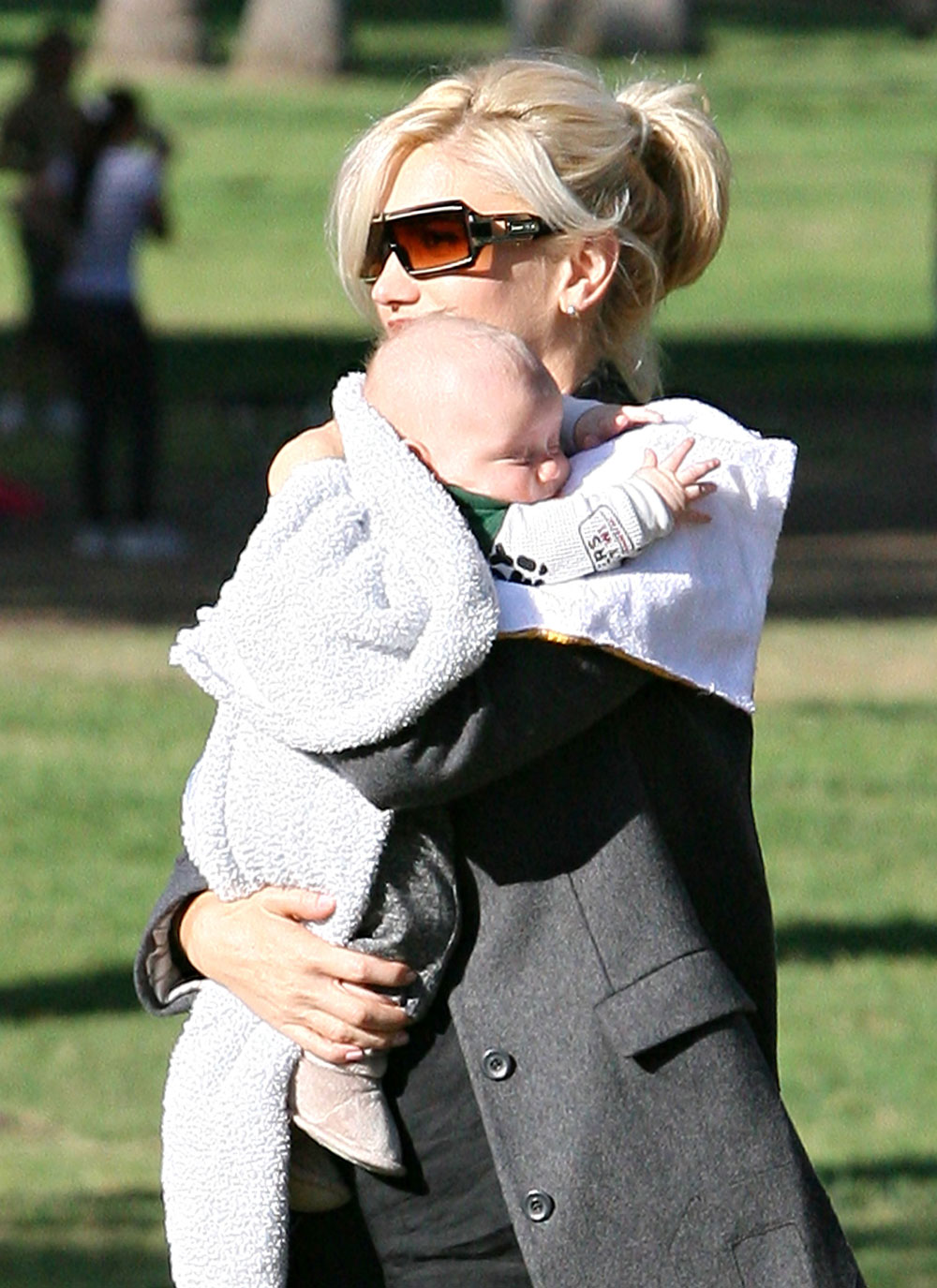 Gwen Stefani, 39, was seen out a park in LA yesterday with a helper, her son Kingston, nearly two and a half, and her newborn son Zuma, two months. Stefani held an adorable sleeping Zuma while her son played with the other children. It looked like a playdate or that Stefani quickly met other parents because she was seen looking a little self conscious as she was photographed in a "ring around the rosy" circle. It looked like Kingston had a great time in the sandbox and playing with the other kids and you can tell that Gwen and Gavin are trying to help him have a fun and normal childhood.
Last week Stefani released the first photo of little Zuma, who was also photographed by the paparazzi right around that time. Stefani put out a posed photo on her website that featured her holding the infant in what was assumed to have been an attempt to undercut the high price that the first photos of the baby would fetch.
Today I met a German guy who knew the photographer who scored the first photo of Madonna's first child, Lourdes, when she was a baby. According to the guy I spoke to, the photographer received over 200,000 Euro plus ongoing licensing feeds. He went on to start his own paparazzi agency and made so much money he was able to retire to Brazil. It's not easy being a paparazzo, though, and those money shots are few and far between. The celebrity photo market is crowded now, and with celebrities like Stefani and Britney Spears releasing their own photos it's getting even harder to score a huge payday from a few pictures.
Thanks to Fame for these photos