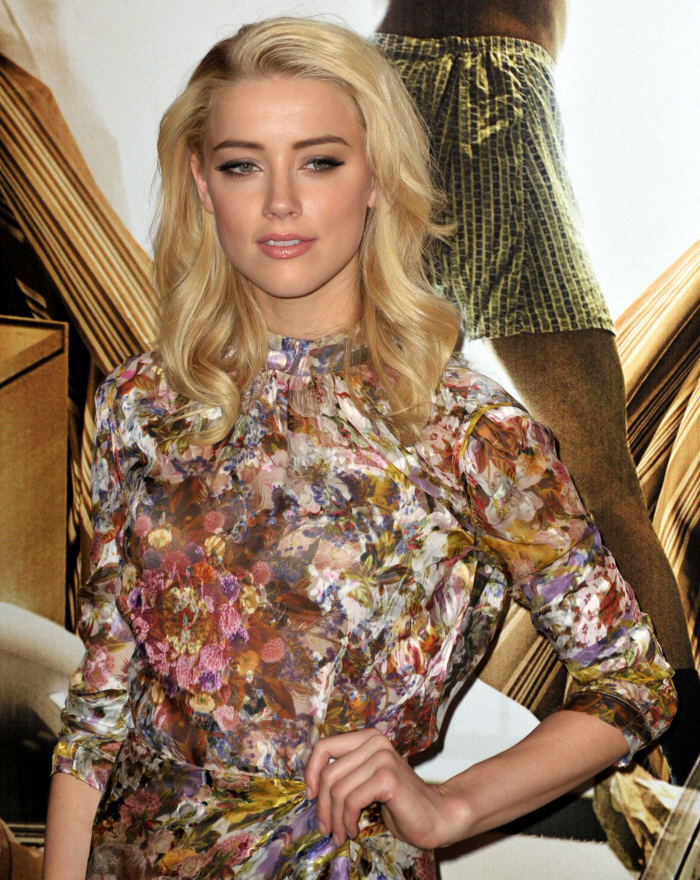 Amber Heard has been with her girlfriend Tasya van Ree for a while. I think Amber has been an out-and-proud lesbian for years, but she got a lot of attention in late 2010 when she verified her lesbianism to After Ellen during a GLAAD event. Since then, Amber's career has grown – she was on The Playboy Club (before it got canceled), and she's got a supporting part in The Rum Diary, and she's probably one of the "Fashion Girls" of the year. My point? Everybody knows she's a lesbian and it's probably helped her career, because it helped her stand out from the crowd of interchangeable blondes. So Amber is taking her experience and saying that should be the experience for other gay actors, and that those closeted gay actors should just come out of the closet:
Amber Heard is bashing Hollywood stars who are not open about their sexuality. In Women's Health magazine, "Rum Diary" star Heard, who stepped out with girlfriend Tasya van Ree at a recent GLAAD event, says, "You can't respect yourself if you're afraid to be who you are. It requires bravery to do something no one else around you is doing. But the risk was outweighed by the possibility of playing into this horribly detrimental lie that some in Hollywood perpetuate."
[From Page Six]
In Hollywood, there are levels of "In The Closet." There are people like Anderson Cooper, who everybody knows is gay – he has a hot, beefcake boyfriend, they live in a firehouse, and Coop doesn't "pretend" to be anything he's not, but he's never confirmed his homosexuality and no one ever directly asks him about. That's what's known as The Glass Closet, and it's an issue, and maybe Amber is talking about that? And then there are the gay people who want desperately for people to identify them as straight, who maintain heterosexual relationships or beards, and who probably aren't even honest with themselves. Like… oh, I don't know… perhaps ALLEGEDLY John Travolta? Which is the bigger issue in Gay Hollywood? The guy who doesn't have a problem being gay, he just doesn't want to talk about it, or the guy who is self-loathing and maintains a façade of heterosexuality?
At the end of the day, I understand the message Amber is trying to send, but I can't help but think that she's had it much easier than most, mostly because she's a really hot lesbian, you know?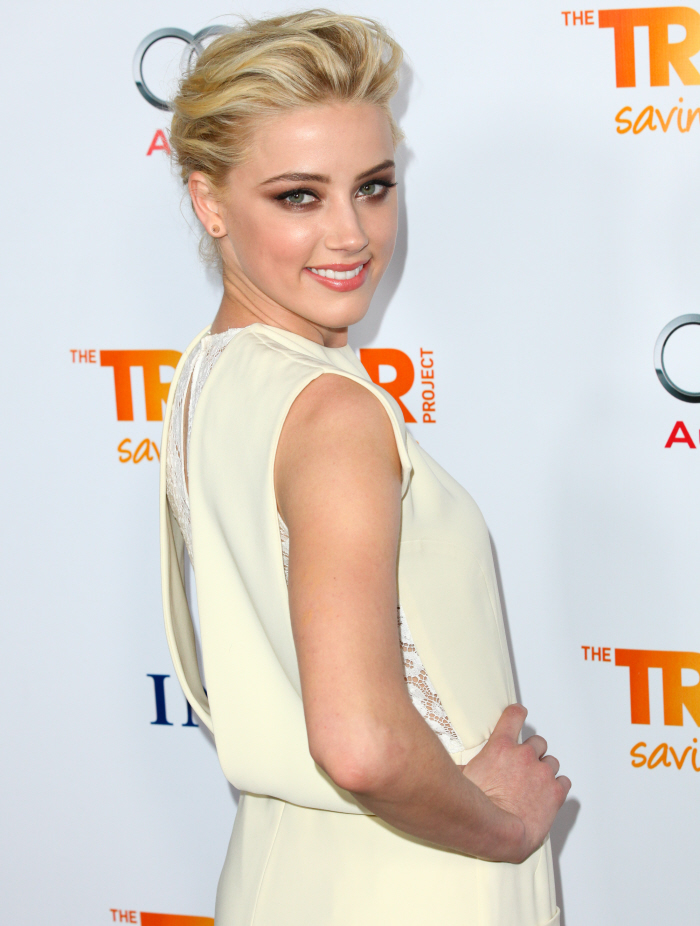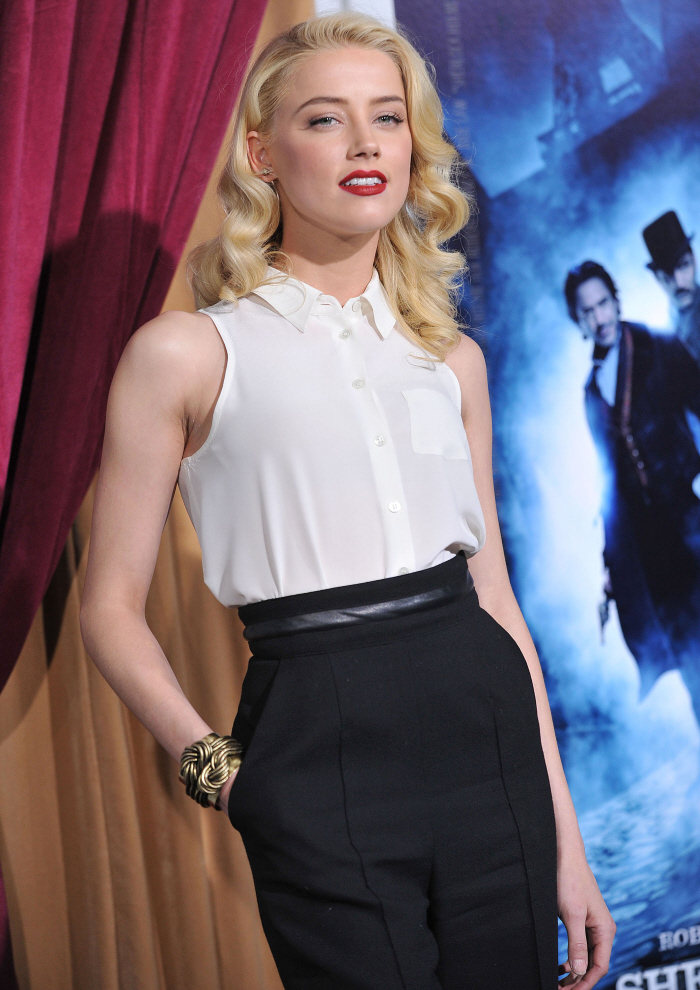 Photos courtesy of WENN.