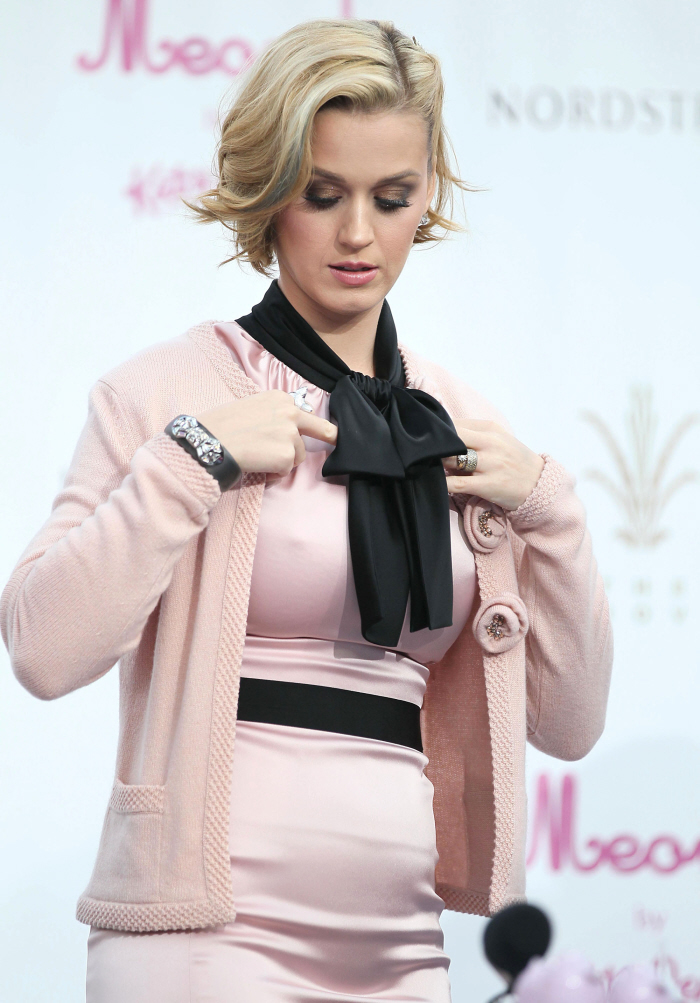 Katy Perry keeps denying it, but I think this is for real – she's got a gut full of Russell Brand baby. These are pics of Katy yesterday in Hollywood, where she was promoting her new perfume, "Meow!" It's not even that Katy has "gained weight" – look at her figure. If anything, she's gotten smaller in her arms and legs. She only seems to be putting on weight in her lower abdomen, otherwise known as "the baby area." In the profile pics, you can really see it.
I have mixed feelings IF Katy is really pregnant. I think she's probably doing it to "fix" her marriage to Russell Brand, and that band-aid babies don't really "fix" anything in the long run. Which makes me feel bad for her, really. Poor kid.
By the way, Katy was named on Barbara Walters' "Most Fascinating People of 2011" list. Katy's not the worst inclusion – she had five number-one hits this year, and her album sold like crazy. (Sidenote: Steve Jobs was number one on the list.) In the interview with Barbara, Katy was asked about her marriage ("I think that it's lovely so far…"), Russell's past addiction to heroin ("I think that there's a capacity for change in anyone") and the baby rumors – "That's just Taco Bell right here." So, another denial. Here's the interview: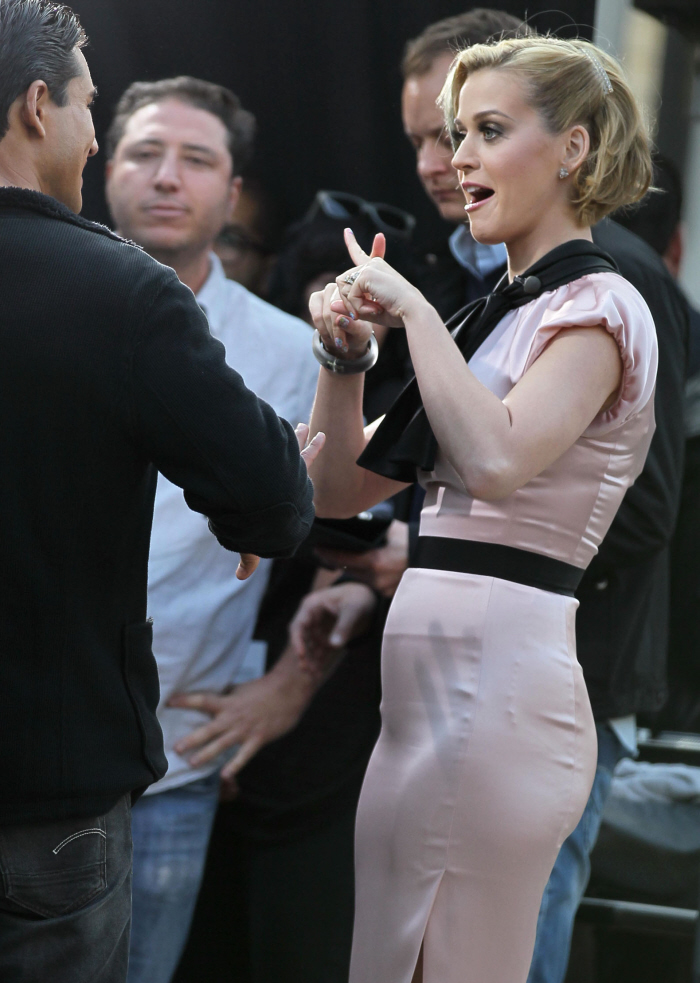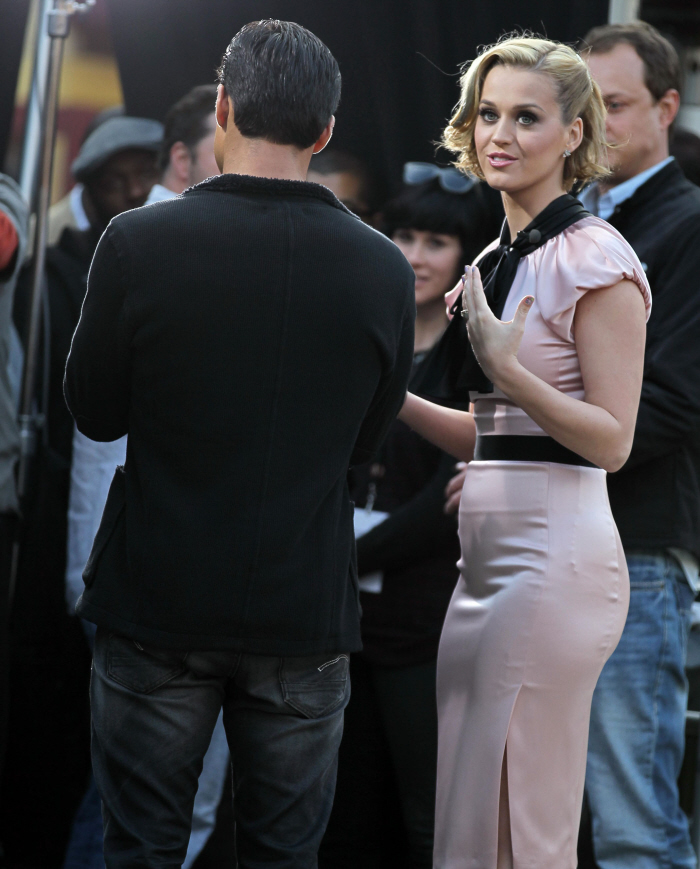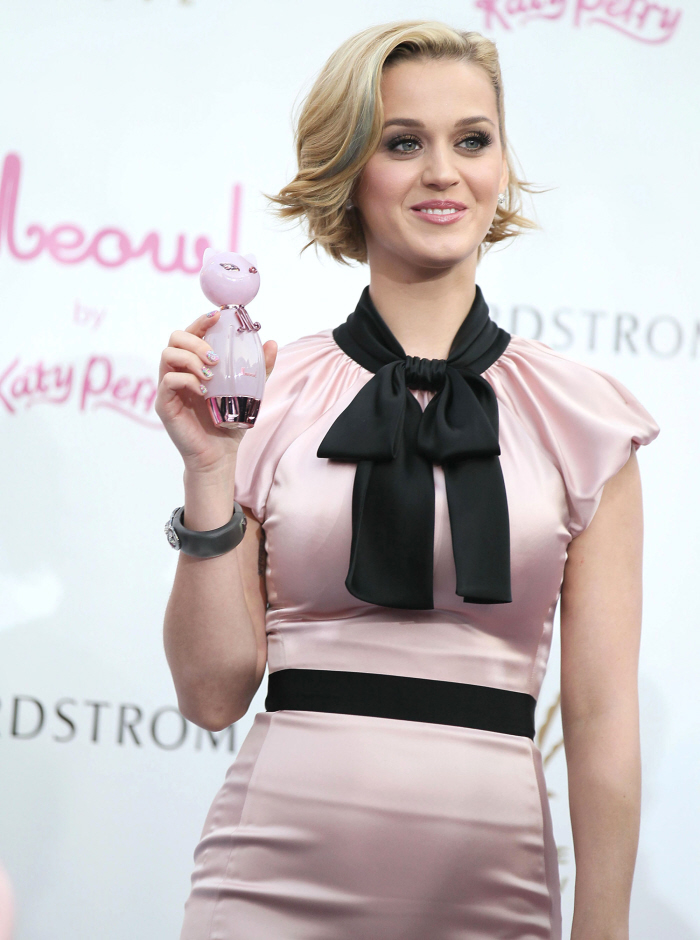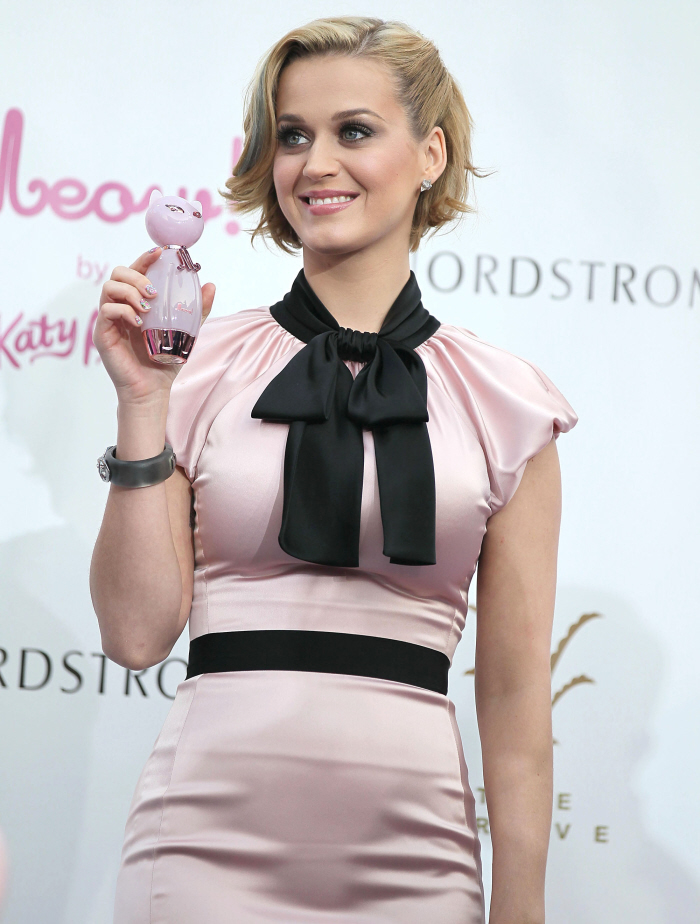 Photos courtesy of WENN.