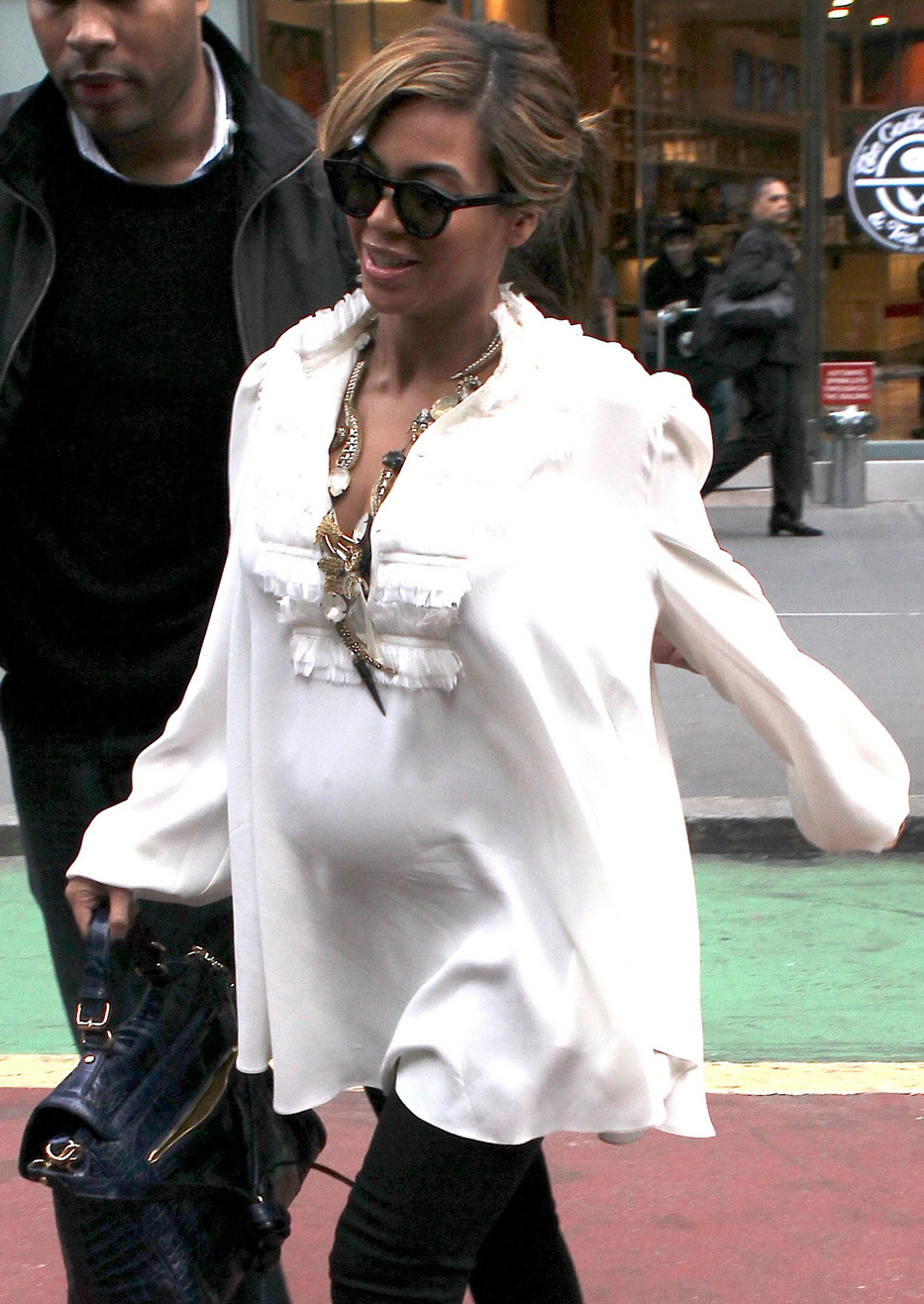 I read yesterday that Beyonce had accompanied her husband, Jay-Z, to his tour stop in Vancouver. I didn't think much of it, not even sure if the story was true – turns out, it is. There were even photos of a very full-bodied-looking Beyonce backstage at the concert. So, it happened. And I started to wonder… is it weird that Bey flew to Vancouver at this late stage of her pregnancy? On September 23, she said she was six months pregnant. Which means that three months later, she's coming up on full-term, correct? And she's repeatedly said she's "due" in January, meaning she'll be "giving birth" within the next month, probably.
Considering I've never been pregnant, I asked Bedhead and CB what the general rule is for flying while in your third trimester, and I got mixed responses – various doctors say different things, but it definitely seems like Bey is cutting it very close. That is, she's cutting it close if she's really pregnant. Have detachable pillow, will travel. Apparently, when she was in Vancouver, she also did some shopping too:
While hubby Jay-Z is busy working on his Watch the Throne show with Kanye West, Beyoncé spent her time shopping in Vancouver. The pregnant pop star and her entourage arrived at upscale department store Holt Renfrew where they were met with more security, who ensured fellow shoppers didn't snap photos or harass Beyoncé. She, meanwhile, stopped at several cosmetics counters, then made her way to the fragrance department. Despite the security, Beyoné went relatively unnoticed, a source says. "She looked so comfortable and quite pretty," the source tells us, adding that she was "super friendly" with the staff.
[From People]
You can see some of the shopping photos here – I just don't get how she's more than eight months pregnant, and the only part of her that's "showing" is her bump. I know, I know, all women are different, all women will carry differently, but this is just the strangest pregnancy ever. It's right up there with Katie Holmes's pregnancy (I do think Katie was pregnant, she just lied about when she gave birth) and Nicole Kidman's pregnancy (never happened).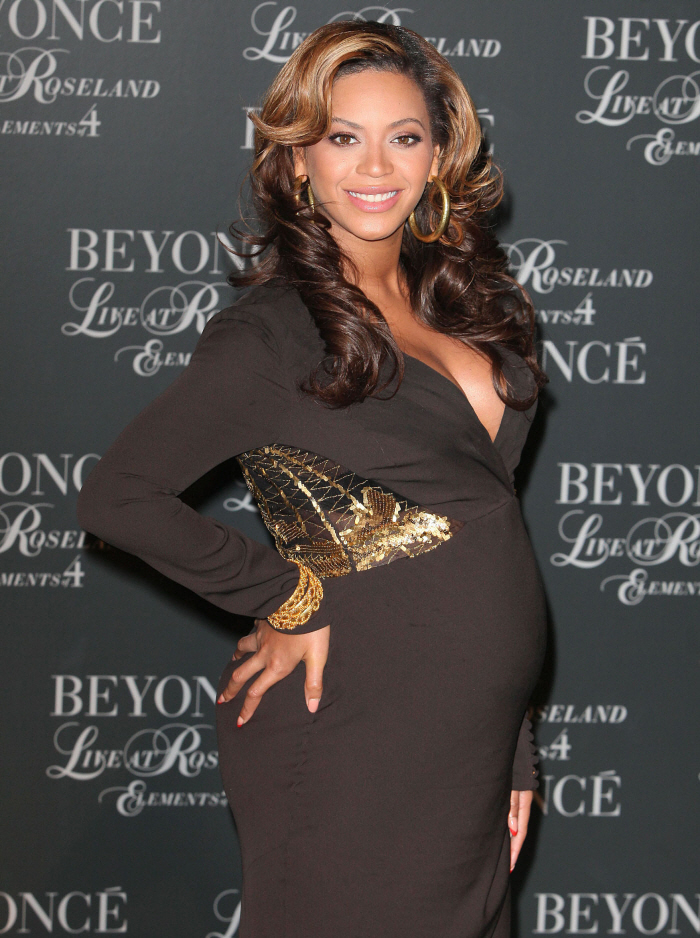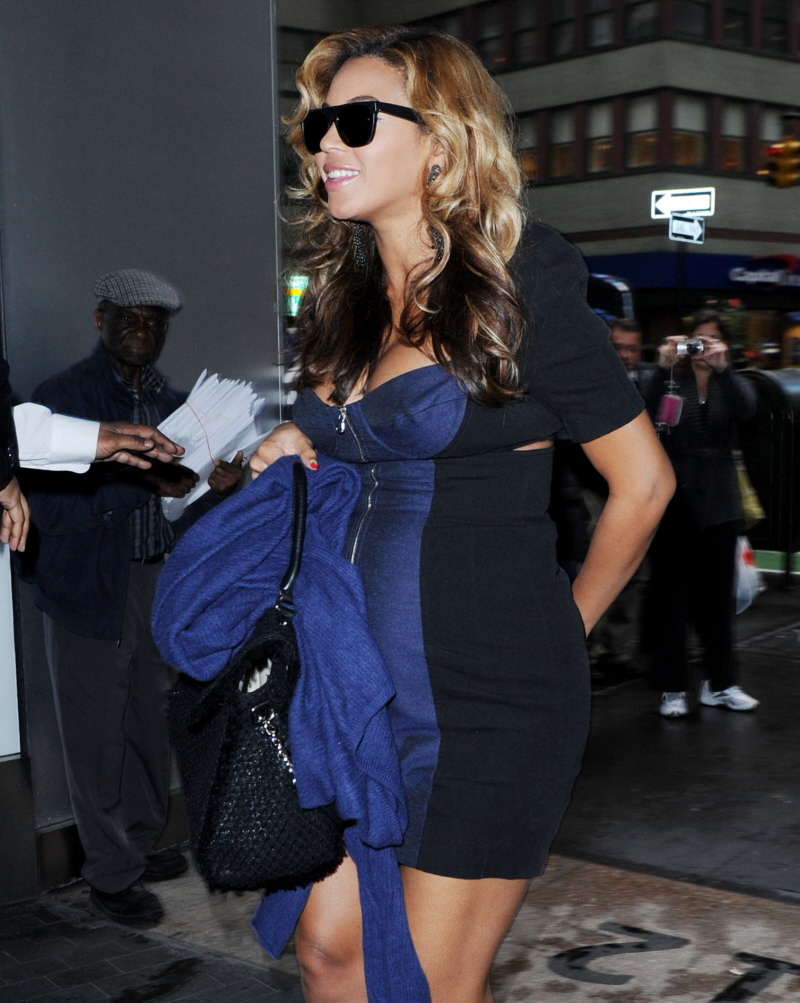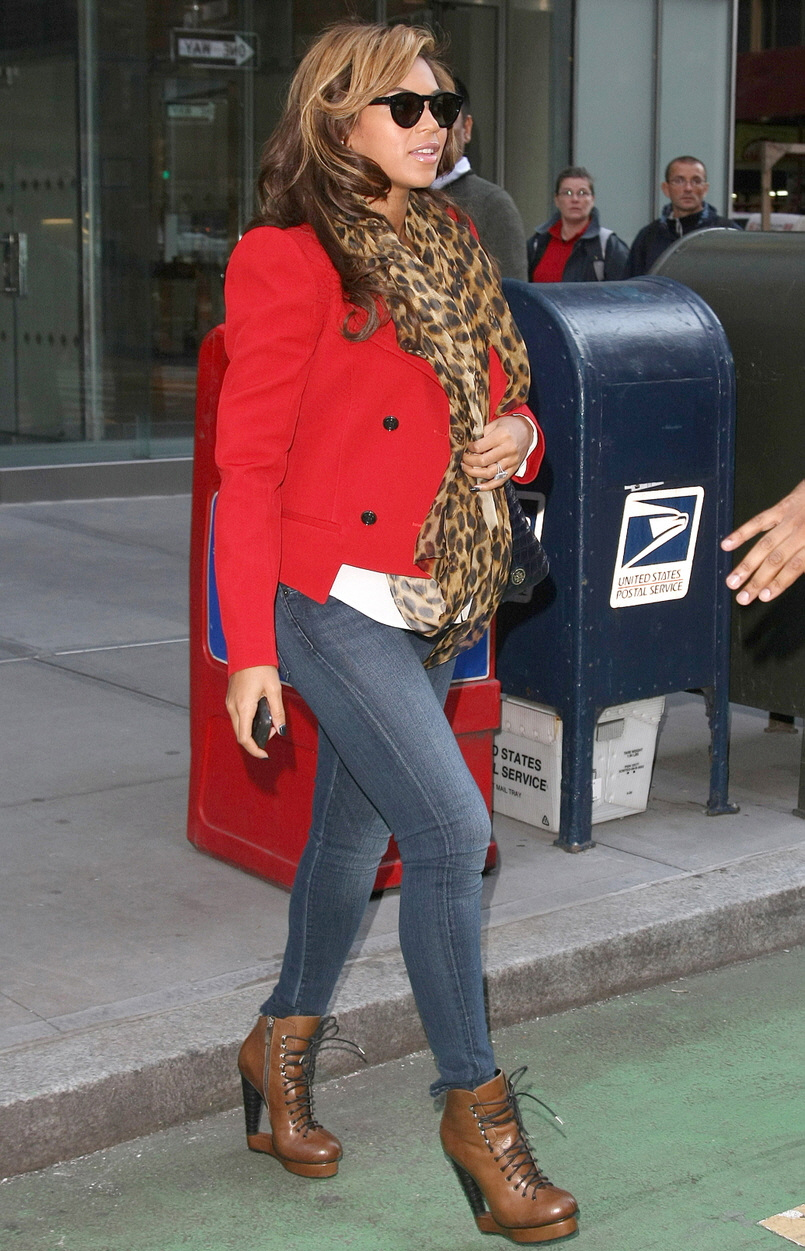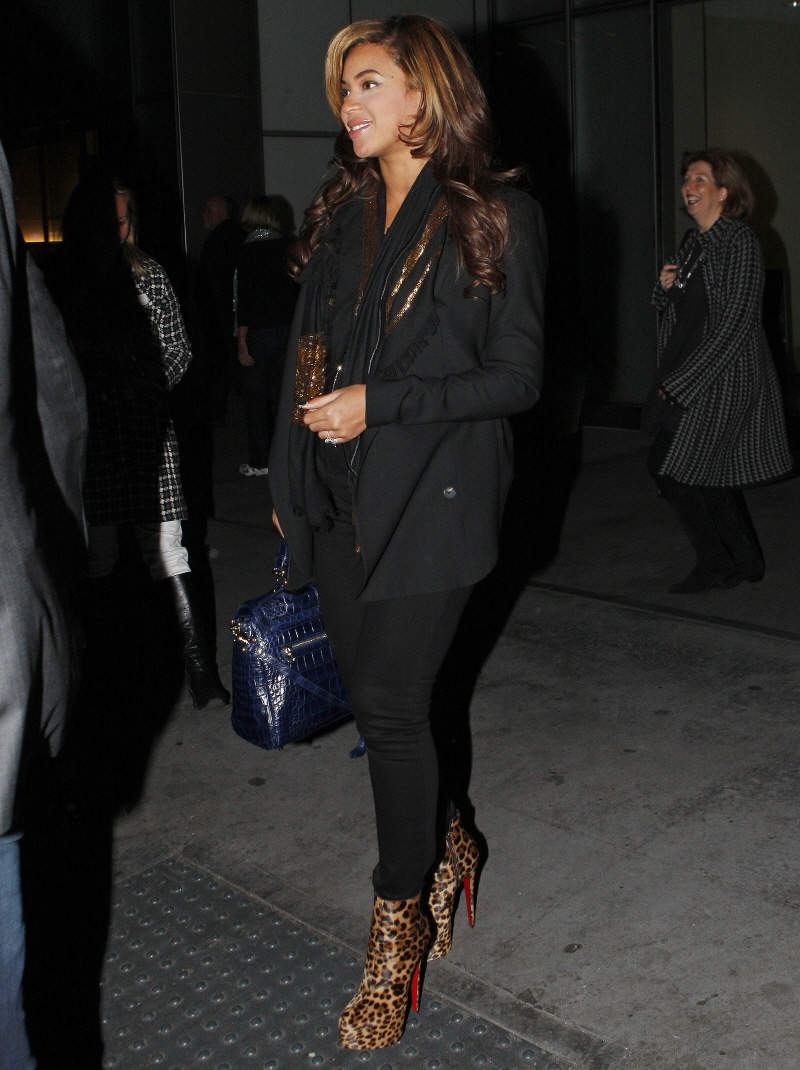 Photos courtesy of Fame, WENN, PCN.