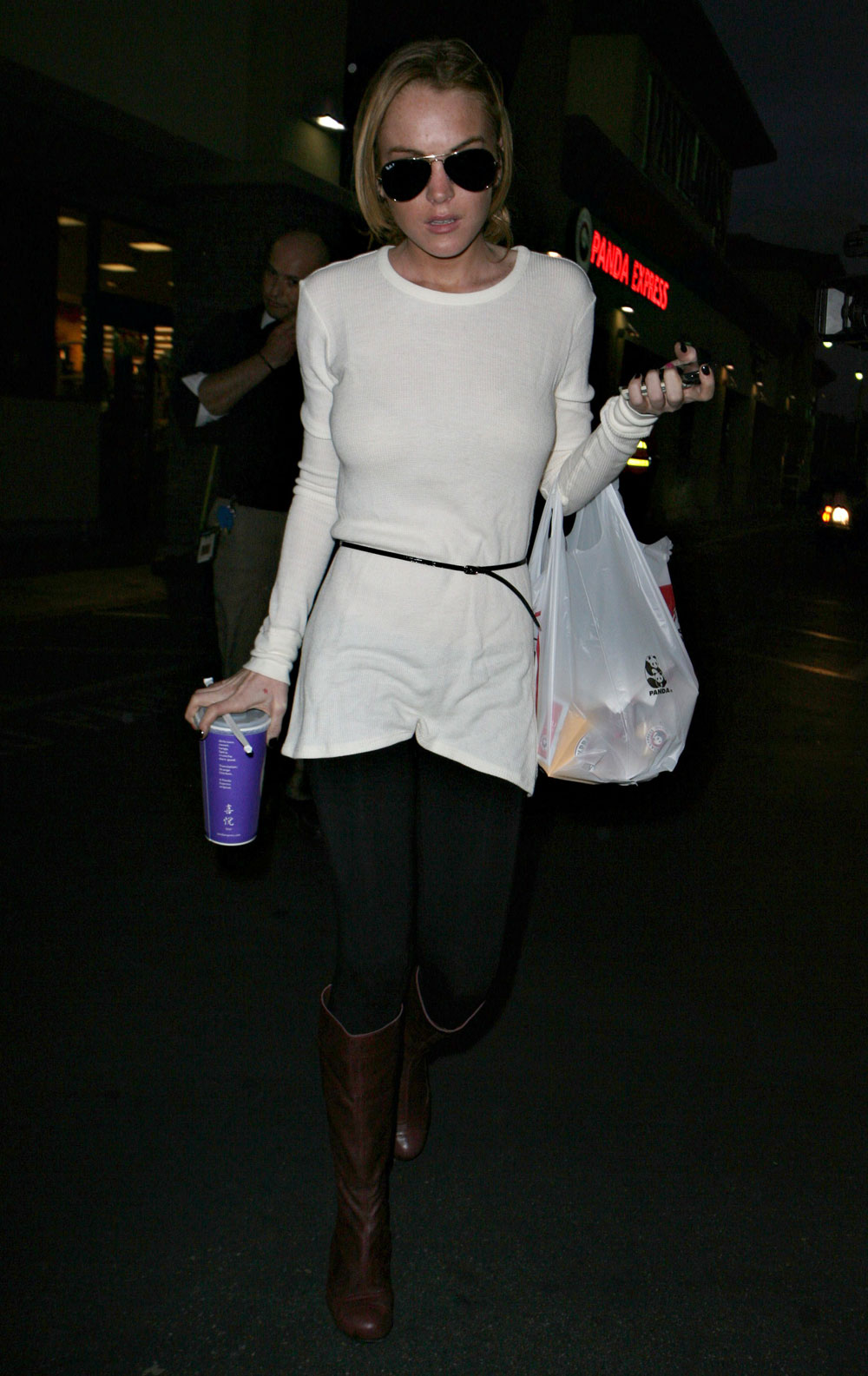 The countdown is on: within the next three months, I predict that Lindsay Lohan will either wind up back in rehab or she will file for unemployment. In Hollywood, that's way worse than rehab stint #4. Lohan was recently un-hired as a guest star on the ABC hit show "Ugly Betty," and now, her invitation to host the World Music Awards has been rescinded as well. And get this: her replacement is Denise Frickin' Richards!
Lindsay Lohan has been axed as host of the World Music Awards in Monaco next weekend.

At the last minute show bosses panicked over whether she was actually up to the job.
We were surprised she was ever asked.

When the 22-year-old actress presented the 2006 awards at Earls Court we were cringing in the crowd as she botched up all her lines and called Beyonce to the stage while she was still getting her hair done!

Desperate organisers had drafted in Jesse Metcalfe to give her some back up for the all star show. But that didn't go down well with Lady Lilo and now she's been replaced at the 11th hour by Denise Richards.

A source said: "Lindsay was furious that she wasn't the star. The organisers had gone through a list of who was hot at the moment and returned to Lindsay again.

"But the feedback they got was really negative.

They got worried and decided to change it.
"In the end it was decided by both parties it was better if she pulled out.
Now, look: I am no fan of Lindsay Lohan, but given the choice between her and Crazy Eyes Richards, I'd take Lohan. Not to mention, it's the World Music Awards – and though I detest Lindsay's music, she would at least be more appropriate. Talk about the lesser of two evils. Does anyone actually watch the World Music Awards, anyway?
Lindsay Lohan and Samantha Ronson are shown out getting Chinese food and walking the dog last night, 11/3/08. Credit: Fame Pictures